BEST AMBIENT
The Best Ambient on Bandcamp: November 2022
By Ted Davis · November 29, 2022
Somehow, the last column of the year (outside of our end-of-year wrap-up) is upon us. Luckily, we're closing 2022 with a bang. Thanks to releases from artists including Burial, Pulse Emitter, Jordan Reyes, and many others, this month's roundup showcases the multifaceted tonalities of atmospheric music. Press play and get reading to dive into acid Western soundscapes, rave-ready downtempo, and so much more.
Merch for this release:
Vinyl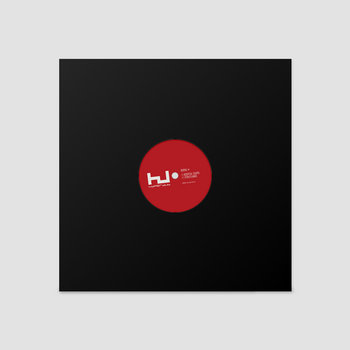 It probably goes without saying that William Bevan is not one to bless his fans. The elusive UK underground legend has spent the majority of his career as Burial in the shadows, telling The Guardian in his last ever interview back in 2007 that he prefers the scary sexiness that anonymity allows the coolest producers. So it's fairly surprising that he's given us two EPs in the same year. January's ANTIDAWN stripped his music to its core and told the story of an alluring but off-putting winter cityscape. While it was fascinating to hear a Burial album play like a collection of soundbites that could have prefaced the tracks on Untrue, it left some listeners scratching their heads.
Burial's unexpected new EP Streetlands strikes a better balance, in spite of its rollout being especially cryptic, even by Bevan standards. Embracing a comparably boisterous and melodic palette, the three sprawling tracks here are built on trebly choir samples and mushy arpeggiated synths that contrast Bevan's signature icy, elongated atmospheres—at its most engaging, it calls to mind pre-Replica Oneohtrix Point Never or North Star-era Philip Glass. You're still not going to find any garage bangers like "Archangel," "Etched Headplate," or "Raver." But where Burial's last five tracks came across a bit like disjointed interludes, these cuts evoke the melodic side of his best work, minus the lopsided 4am grooves.
If the average picture is worth a thousand words, the cover of North Americans' new EP Lost Tracks is worth a million. The artwork, from tastefully trippy illustrator Brian Blomerth (aka Pupsintrouble Press), features a mangy dog in a coat getting lost in the joy of a bubbly beverage while a farmhouse goes up in smoke in the snowy field outside its window. The music within is united by a similar sense of placid unease.
Over the course of almost a decade, Los Angeles guitarist Patrick McDermott has honed a sound that merges the folky intricacy of American primitivism with the spookiness of a great Numero Group compilation. Conceived in between 2018's noisy Going Steady and 2020's avant-country cult favorite Roped In, these six Third Man-issued tracks were produced in tandem with Morgan Fox and Patrick Hills (who also make music together as So Stressed and Blank Gloss). These works are centered on creaky tonalities, frigid synthesizers, and languid guitar noodling that could easily pass for the soundtrack to a horror movie or an acid Western (as a relevant aside, McDermott recently started scoring the podcast Otherworld, a supernatural program from hyper-online SoCal podcaster Jack Wagner). Underlined by a uniquely chilled-out intensity, make sure to put Lost Tracks on the next time you're sipping your drink of choice around a campfire in some isolated patch of forest.
Merch for this release:
Vinyl LP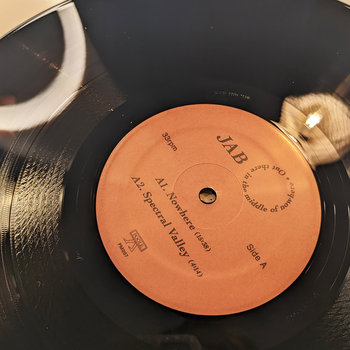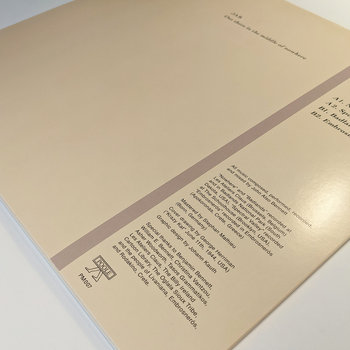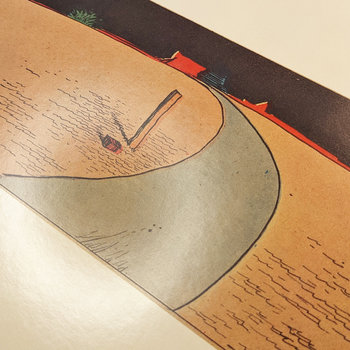 Like North Americans, John Also Bennett inventively merges country and experimental music. The Crete-by-way-of-New York multi-instrumentalist's new album Out there in the middle of nowhere sounds like it came to life on the side of some empty highway at dusk in the dead of winter. It makes sense why, because the record is partially a product of a road trip through the badlands of South Dakota. Microtonal melodies drawn from lap steel, vintage Yamaha synthesizers, and field recordings are intended to simulate the unsettling but beautiful textures of stone and volcanic ash. It's a desolate yet captivating affair—a gritty departure from Bennett's typically neoclassical work.
Ulla Straus (aka ulla) rolls with a crew of captivatingly aloof ambient musicians (Pontiac Streator and Ben Bondy, among others). With vague, yet active social media presences, simultaneously simplistic and inexplicable sounds, and an essence of reserved stylishness, it's a niche community of artists that seems to have sprung up around West Mineral Ltd./Huerco S. mastermind Brian Leeds. ulla's first few records were at once whimsical and queasy, heady electronic outings that sat nicely alongside the output of her friends. But, recently, she's branched into more eclectic terrain. Building on the sound she explored this February on her organic, humid, Longform Editions piece Hope Sonata, her new record foam plays like dismantled, circa-2017 alt-R&B. Over the course of the record, tumbling vocal samples offset melodic gurgles. At times, the record can sound almost broken. But, like all of ulla's work, its beautiful weirdness is part of what makes the music so moving—the whole thing sounds like it's being beamed from the heart of a glowing coral reef.
Merch for this release:
Vinyl LP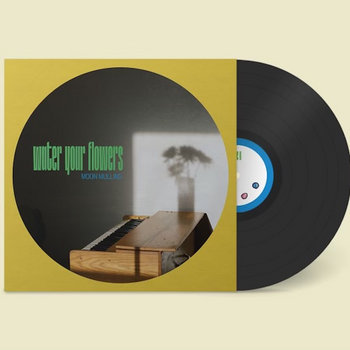 When it comes to genre, Ruination Record Co. is all over the map. But if the New York City label is behind an album, there's a pretty strong chance that it's going to be bookish—and great. Their latest arrives via Moon Mullins, a Brooklyn-based musician who plays in the scruffy rock band Wilder Maker and got his start releasing airy solo work on the Washington, D.C. experimental electronic imprint Atlantic Rhythms. Constructed from warm analog tones laid down on a clunky TASCAM 4-track, if given only a cursory glance Water Your Flowers might seem like a Mort Garson homage; it's actually an ode to Claude Monet's lily pad paintings. Regardless, each of these influences is a solid touchstone for the bright, blocky music at hand. Shaped by an apartment full of old LPs and carefully curated retro gear, the record captures the earnest energy of someone using their chops to grapple with life, personhood, and routine. It's a gentle yet poignant record that calls to mind the poetry nestled in late-summer shadows and crystal-clear morning sunshine.
Merch for this release:
Vinyl LP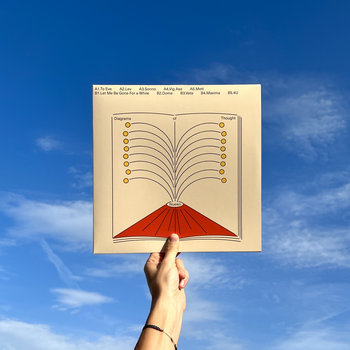 Under the alias nueen, Barcelona-based producer Nacho Pezzati crafts burbling, nuanced tracks that are as equally suited for the club as they would be a resplendent garden. Building on the oblique sound he's spent the past few years exploring, his new full-length Diagrams Of Thought highlights this duality. Throughout the album, thick drum machines weave rhythms beneath pristine synths and dubby sound effects. It seems fitting that Pezzati has released albums on Good Morning Tapes and Quiet Time Tapes, since his work is located in the same universe as peers like ben bondy, Hoavi, and Salamanda; this album was put out by burgeoning ambient stalwart Balmat. It's a 40-minute block of chillout music that recalls the seductive feeling of speeding down some lonely slice of freeway on a motorcycle in the dead of night.
Pulse Emitter
Dusk
Merch for this release:
Cassette, Compact Disc (CD)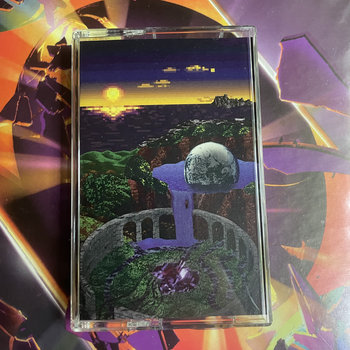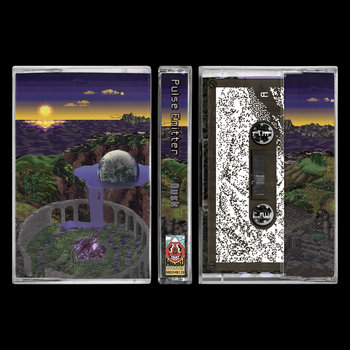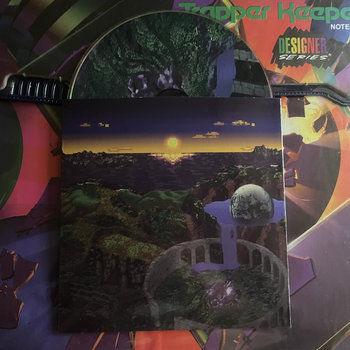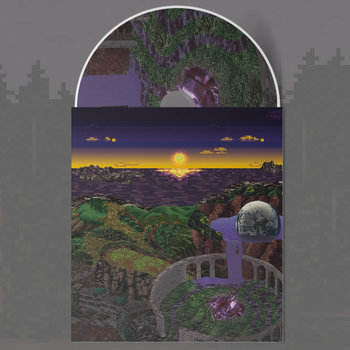 Daryl Groetsch has had a big year. The Portland, Oregon experimental veteran spent the last 10 months slowly rolling out cloudy releases under his own name, which deconstructed the ambitious and unpredictable sound he spent almost two decades honing as Pulse Emitter. Now, he's resurfaced the aforementioned moniker for the album Dusk. Centered on synth arpeggiations and restless melodies, it's cinematically greyscale and dystopian; sonically, it calls to mind the sci-fi brutalism of Hayao Miyazaki's post-apocalyptic 1984 film Nausicaä of the Valley of the Wind. It arrives via legendary Chicago weirdos Hausu Mountain, and plays like a companion piece to another recent record from that label: M. Geddes Gengras' Expressed, I Noticed Silence. Both are united by deceptively ornate metallic synthscapes, leaving Dusk an intriguing contrast to the six eponymous albums that came before it.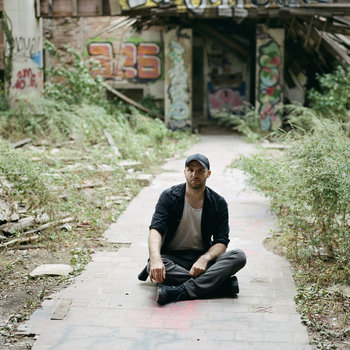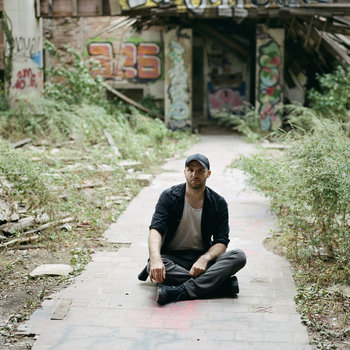 Merch for this release:
Compact Disc (CD), Vinyl LP, T-Shirt/Shirt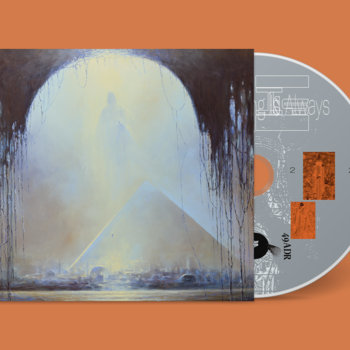 Thanks to his work running the label American Dreams, Jordan Reyes is a beloved figure in the experimental music community. He's helped put together releases from artists including Lucy Liyou, Patrick Shiroishi, Eli Winter, and other groundbreaking musicians. In addition to his active presence in that scene, he also crafts ambitious, challenging, dark ambient. His new LP Everything Is Always grapples with the complex relationship between hopelessness and impermanence. Born from a lifelong fixation with death, the record is often brooding. It was shaped by a dark period in which Reyes was getting on and off an antipsychotic for his anxiety. This led to him turning to Zen Buddhism and marathon running as forms of positive catharsis. Occasionally, the tracks flaunt a peaceful edge that reflects this ultimate acceptance of mortality. His voice appears often, alternating between melodies and spooky narration. But, intimate as it may be, Everything Is Always also features vocal and spoken word guidance from Ambre Sala (who happens to be Reyes' wife as well as an artistic collaborator), ONO's travis (Reyes also plays with the group), M. Harper Scott, and Natalie Chami (TALsounds), as well as instrumental contributions from Lia Kohl, Shiroishi, Sam Wagster, Jon Mueller, and Theresa May (no, not that one). Vulnerable and gritty, it offers a snapshot of the raw sensibilities that make Reyes and his friends so noteworthy.