LISTS
Exploring Patrick Shiroishi's Sprawling Free Jazz Universe
By Ted Davis · November 18, 2021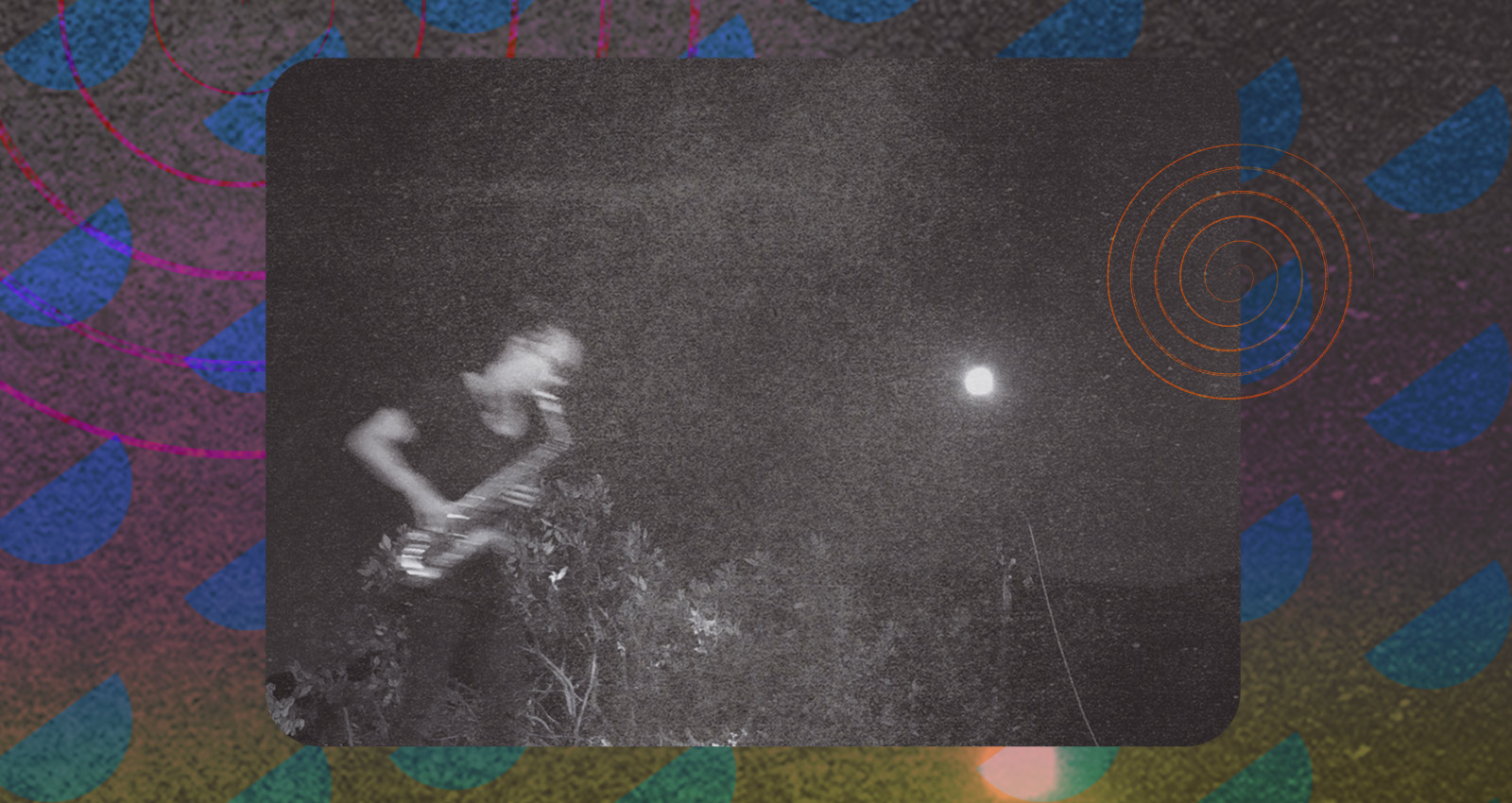 For over a decade, Patrick Shiroishi has been a fixture in Los Angeles's thriving experimental underground. After cutting his teeth performing what he describes as "weird progressive rock" at DIY spaces around Southern California, he eventually started making jazz as a way to distance himself from the confines of art rock songwriting. "For that kind of stuff, it's super dense. A lot of notes, different time signatures, very structured music," Shiroishi says. "I think what drew me to free improvisation was that it's the complete opposite. There's absolutely no rules."
Since the release of his 2013 solo debut black sun sutra, Shiroishi has dropped a hefty handful of LPs. Sometimes, his work is sprawling and bizarre. Other times, it's more subdued. But at the root of all of them are strong musical partnerships, resulting in records that capture the freewheeling energy of a group of players collectively embracing spontaneity. "Early on, I just wanted to make as much music as possible," Shiroishi says. "Back then, I think it was a shitty time in my life, and having rehearsals to go to at night and playing shows and supporting other musicians definitely helped me stay sane. I'm super grateful that I'm able to collaborate with so many people. I really feel like I'm blessed."
Merch for this release:
Compact Disc (CD), Vinyl LP
Shiroishi might love working with other artists, but the subject matter of his latest album, Hidemi, was so intense that he decided to go alone. (His friend Felix Salazar occasionally came to the studio to help with microphone setup.) The album pays homage to Shiroishi's late grandfather Hidemi Patrick Shiroishi who, along with Shiroishi's grandmother Sayoko Dorothy, was held in a Japanese internment camp during World War II. "For a lot of Japanese-Americans, that is a huge part of their ancestors's stories, and sometimes I'm surprised that people aren't even familiar with what happened," Shiroishi says. "Thankfully, I am in a place where strangers will listen to my music, and I'm glad I can make that time period known," he explains. While on tour in 2015, Shiroishi visited the camp where his grandparents were held. The dark emotional surreality of that experience seeped into the composition process surrounding the record. Trying to tell a story through purely instrumental music presents some challenges, but Shiroishi does it well. Layering alto, baritone, tenor, C melody, and soprano saxophones, Shiroshi creates songs centered around ornate arrangements that flirt with everything from clean bebop to whirring neoclassical. With a little context, Hidemi becomes a powerful, cohesive, and moving work. Shiroishi's voice only appears once on the album, on closer "The Long Bright Dark," where he sings a Japanese phrase that translates into "Is this the end of the storm?" Evocative, nuanced, and compact, Hidemi is one of Shiroishi's most accessible releases to date.
In the wake of Hidemi's release, we asked Shiroisi to reflect on some high points in his discography.
---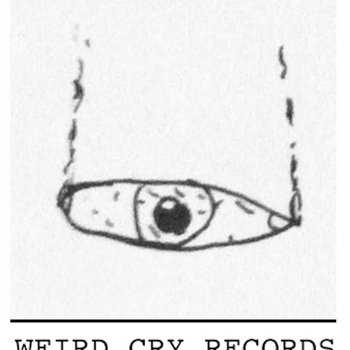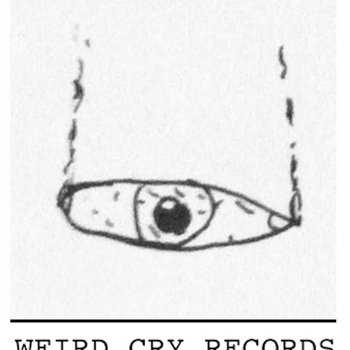 Shiroishi recorded his debut album, black sun sutra, in the chapel at his alma mater shortly after he graduated. The release is ambling and exciting, and while it's certainly a bit rough around the edges, there's a palpable humanity lurking in each of its five tracks. "When I first did it, I was very excited," Shiroishi says. "Listening back to it now, I think I was very young, but I can appreciate what I was trying to do." The record was a response to the death of his grandmother, and you can sense the confusion and anguish in Shiroishi's impassioned playing.
Merch for this release:
Cassette
Recorded in collaboration with guitarist and lifelong friend Arturo Ibarra, L.A. Blues is as reminiscent of heavy rock music as it is Sun Ra or Albert Ayler. The album consists of four thick, murky tracks that are, at times, a bit off-putting. "We really got into these two records by these two Japanese artists, Kaoru Abe and Masayuki Takayanaga, called Mass Projection and Gradual Projection," Shiroishi says. "So we talked for a long time about trying to take their ideas and do our own version. That duo that they had was also alto sax and guitar." Recorded in one intense afternoon, Shiroishi and Ibarra also turned to genres like death metal, speed metal, and black metal for inspiration as they went into the sessions.
Merch for this release:
Cassette
After meeting in the scene, Shiroishi and multi instrumentalist Chris Williams quickly became good friends, playing duo shows around the L.A. area. After just a few performances, though, Williams moved to New York. Recorded in one day before he made the move east, Sans Soleil was an effort to capture the progress they'd made. "We have a really good chemistry together, and on this record we were going for different tones and sounds off of our instruments," Shiroishi explains. "It wasn't a traditional, 'Here are my riffs, check out these licks.' It was more about trying to find these deep pockets of sound and tone and meshing it together. There was a lot of listening on both our ends."
Merch for this release:
Cassette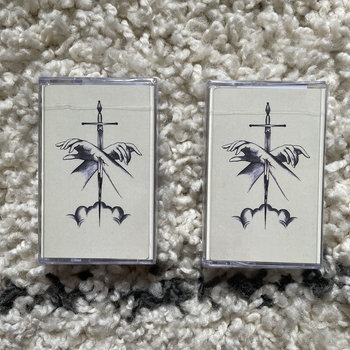 After connecting with Claire Rousay via Facebook Messenger, Shiroishi and the San Antonio, Texas-based ambient artist formed a friendship over the internet. It wasn't until years later, when they finally met in New York City, that they started talking about working together. "The beauty of social media is being able to still be in contact with people and seeing the hard work of people that you know pay off," Shiroishi says. Now Am Found came to life over the course of a month via Dropbox, and it finds Shiroishi abandoning his horn in favor of guitar, piano, synth, and a field recorder. "I think it's a really different record, but it still sounds like me," he says. "It was great to not play saxophone [for once]," Shiroishi laughs. The shifting sonic textures on Now Am Found dwell comfortably in the eerie found-sound universe that Rousay has carefully constructed.
Merch for this release:
Cassette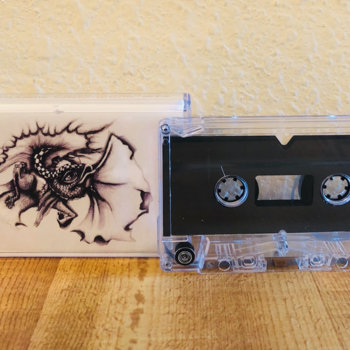 Shiroishi is best known for his work with the sax, but he's a talented classical guitarist as well. After majoring in the instrument at Chapman University in Orange, California, Shiroishi decided to focus on showcasing his woodwind chops, in an effort to stand out from the crowd. "There's just so many guitar players out there who have their own sound, who fucking shred," he says. "I have a degree in it, but I can't really fucking shred." The intricate, gorgeous stringwork on niño pequeño y hombre gordo begs to differ. With its smoky, nocturnal textures, the record brings to mind Brazilian artist Luiz Bonfa's 1972 record Introspection. Flaunting a completely different sonic palette, it captures the dexterity of Shiroishi's musicianship.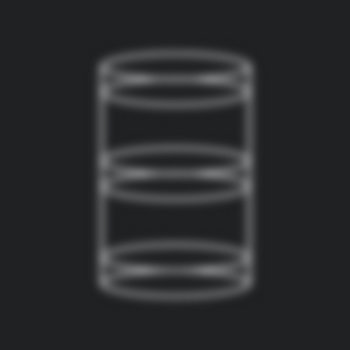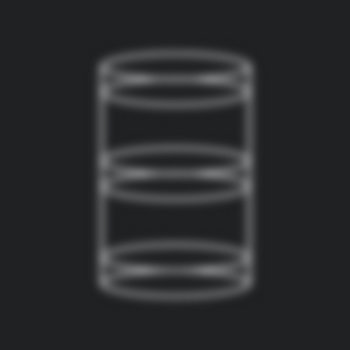 Merch for this release:
Compact Disc (CD)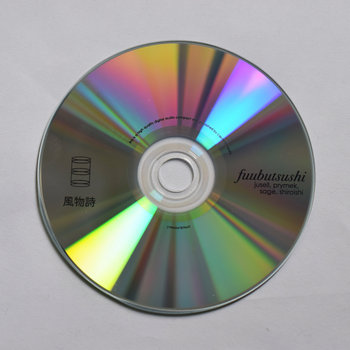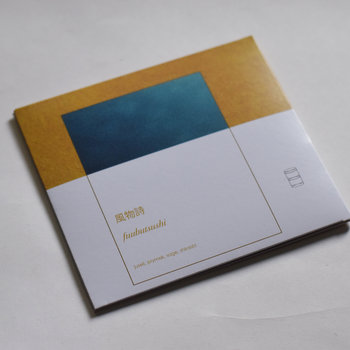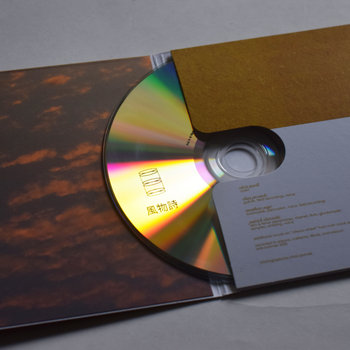 Recorded over the pandemic as a remote collaboration with Chris Jusell, Chaz Prymek, and Matthew Sage, Fuubutsushi is the fall installment of the quartet's four-part series of seasonal tributes. You can practically feel the crisp autumn air drifting through the album's delicate arrangements. Restrained and drawn out, the quartet's work here is some of the most laid-back music in Shiroishi's discography. Although he has yet to meet any of the project's members in person, the four goof off and share memes every day in their group message. "It's definitely grown into a family kind of thing," Shiroishi explains. "They're super sweet. I love them, and I think that comes through in the music. It's kind of crazy to me that there's almost three hours of music that we made in a year's time."
Merch for this release:
Compact Disc (CD), Vinyl LP
Shiroishi's latest, Hidemi, is inspired by the time his grandfather spent in a Japanese internment camp in the Pacific Northwest, and the trauma that followed him for the rest of his life as a result. Controlled but raucous, the album captures Shiroshi's knack for both dramatic dynamics and restrained arrangements. Hidemi is a loose companion piece to Tangled, a chapbook Shiroishi put together to spread awareness about the racism and hatred toward Asian-Americans that came about as a byproduct of the spread of COVID-19-related misinformation. Painful but pretty, the record is one of Shiroishi's most moving efforts to date.