ALBUM OF THE DAY
Lia Kohl, "Too Small to Be a Plain"
By Shy Thompson · March 10, 2022
​
​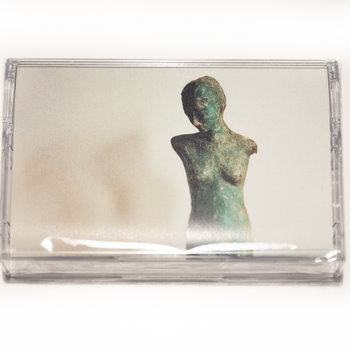 .
00:10 / 00:58
Merch for this release:
Cassette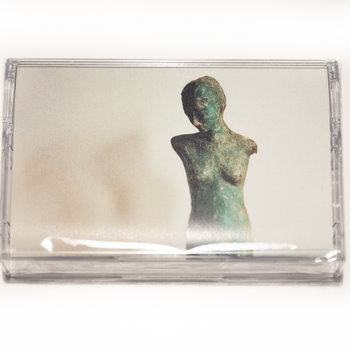 Lia Kohl's process is difficult to pin down, existing somewhere in the hazy margins between composition and improvisation. The Chicago cellist and multi-disciplinary artist has been recognized as a skilled player in both modes, lending her talents to a multitude of artists, from Claire Rousay to Steve Hauschildt to Steve Gunn. Kohl has made a reputation for herself over the past few years as a supporting pillar of Chicago's experimental scene, though her name isn't yet widely known outside of it.
Inevitably, an ambitious artist will begin to well up with desire to realize their own creative vision, so Kohl started hitting the studio by herself. The building blocks of her debut album Too Small to Be a Plain were collected mostly on the unplanned whims of a series of moments, assembling them with deliberate care later down the line. Finally, a fully-formed display of her abilities was beginning to take shape.
"Every day I would go into my studio and make something," Kohl explains in the album notes, "even if it was a one minute synth loop or a tiny cello improvisation." On "First Picture of the Weather Pattern" the careful stratification of these sedimentary layers can be heard as the track begins with a ghostly synth loop punctuated by deep reverberating plucks from Kohl's cello. The crackling of a radio cuts in, occasionally blasting out bite-sized pieces of a melody before giving way to static, as if the dial is in a position between stations. It works as a densely textured piece if you like, but fractals off into a plethora of optional adventures when focusing on an element and trying to isolate it. The eight-plus minute "Moon Bean" takes a more cinematic approach, weaving improvised cello drones into latticework. Mostly keeping ever-so-slightly out of phase, they occasionally sing together in a continuous loop of losing and finding. The effect here is different, but the result is the same: a growing awareness through each track of how each component interacts with all the others.
Kohl's compositions have a similar character to the elaborate spreads of the I Spy books you might have read as a kid: A collection of seemingly disparate things at first glance, but once under the magnifying glass it becomes clear they couldn't have been arranged that way by accident. Before Kohl knew how the vignettes she created would be used, each one was already destined for a purpose—they could supplement another sound, contrast against it, or prime the listener to recognize a pattern. Too Small to Be a Plain has the meticulous structure of an artist with a vision, while still showing all the surprises of someone who's not afraid to play it by ear.