ALBUM OF THE DAY
Burial, "Antidawn"
By Andy Beta · January 10, 2022
​
​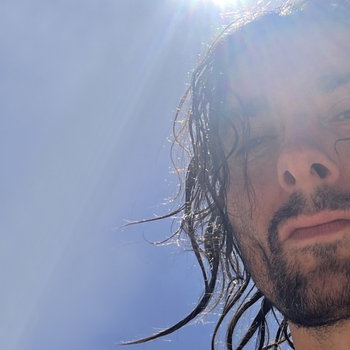 .
00:10 / 00:58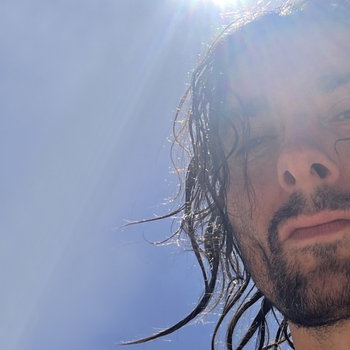 Merch for this release:
Vinyl LP, Compact Disc (CD)
In 2007, UK dubstep demigod Burial released his last album to date, the outright classic Untrue. While his fervent fanbase has remained in a constant state of anticipation in the decade-and-a-half since, patiently biding their time for the follow-up, the producer essentially abandoned the album cycle entirely, introducing a new tradition in its stead. Beginning with 2012's Truant, Burial surprise-released a new 12-inch in the waning days of December, packaged in a plain black sleeve and released too late for critical year-end lists. The new tunes astonished with their expansive scope, heightened emotional expressions, and evocative sonic textures, dilating into double-digit lengths. It became a semi-annual tradition for the devout: a new Burial soundtrack each year, perfect for the cold, sunless ambience undercutting the merriment of the holiday season.
But of course, Burial is nothing if not prone to upending our expectations. The announcement of Antidawn boasted a January release date and actual artwork, and it was all accompanied with a downright convivial photo of the man. Over time, his output had begun to bifurcate: club-friendly fare on one side, unsettling beatless landscapes on the other. Antidawn's five tracks hew towards the man's ambient sphere: there are no 2-step breakouts, no woodblock clops, no menacing bass tones, no moments of exhilarating release. Antidawn pushes even further into Burial's ambient side, along the lines of previous pieces like "State Forest," "Beachfires," and "Subtemple."
Burial's idea of ambience drifts far from gentle chimes and mellow airs, though. "I'm in a bad place," a disembodied voice laments on the title track, ushering in a turbid, gloomy atmosphere that permeates the entire record, small glints of harp accentuating such heaviness. "Strange Neighbourhood" is a ghost ship of sound, full of subterranean mists, trash can fires, distant dog barks, record crackle, glitching samples, and mysterious church organ chords. Myriad voices emerge from the murk, like filaments of dissolved memories and forgotten pop song refrains. "Shadow Paradise" takes the heartfelt plea of "let me hold you for awhile" and transforms that vocal snippet into something approaching sublimation. Burial's restraint and patience allows the piece to move from the corporeal into the phantasmal, revealing love as fleeting, like fog slipping through one's grasp.
Part of Burial's genius is his uncanny ability to strike a balance between tense atmospherics and white-knuckled breaks, putting the anxiety and dread of our present moment and the possibility of heads-in-the-air ecstasy in close proximity. So while there are no dancefloor moments on Antidawn to act as counterbalance, such absence makes the music feel all the more prescient, as most of us are stuck indoors and dancefloors remain empty amid the pandemic. Perhaps that's why, rather than fulfill dance music's promise of release, Burial punctuates the album with one final utterance of "come get me," a plea that, like the rest of Antidawn, pushes us even further into this suspended state of mind.