BEST OF 2022
The Best Albums of 2022: M-Q
By Bandcamp Daily Staff · December 07, 2022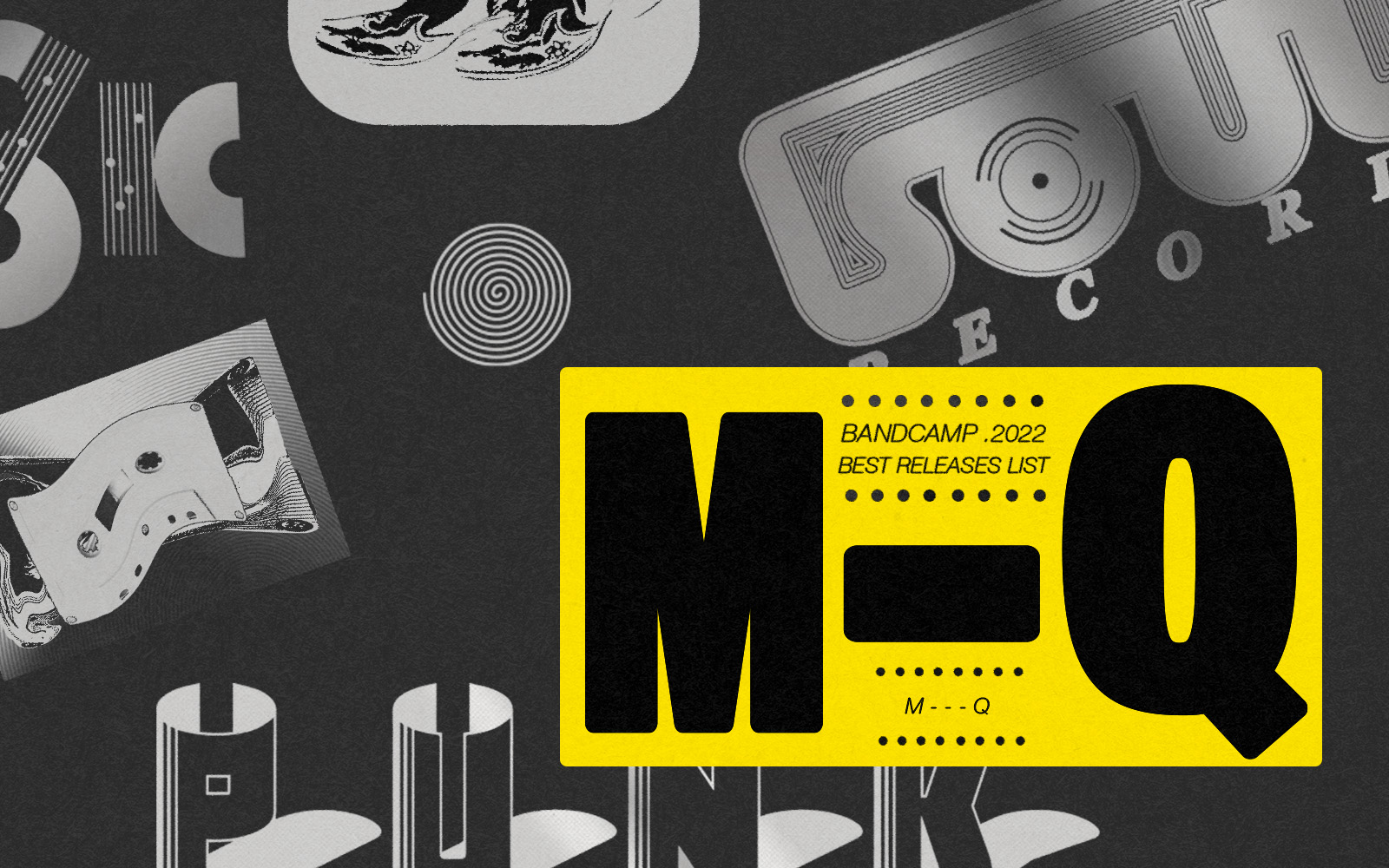 Two years ago, the editors of Bandcamp Daily made the decision to stop ranking our year-end list. (If you want to read the rationale behind that decision, you're in luck: I wrote many, many words on the subject.) In 2020 and 2021, we decided to group albums thematically. But as we set about that process again this year, we found even that approach limiting. So what we've decided to do instead is present the albums alphabetically. Then, on Friday, we'll give you a list of what we consider to be the Essential Albums of 2022. And if you press that big play button just beneath the headline, you'll be able to listen through all of the selections in each day's list and—hopefully—find your next favorite album.
—J. Edward Keyes, Bandcamp Editorial Director
Go To:
The Best of the Best: The Year's Essential Albums
The Best Albums of 2022: A-D
The Best Albums of 2022: E – L
The Best Albums of 2022: R – Z
---
Merch for this release:
Vinyl LP, Cassette
The solo debut of TOPS keyboardist Marta Cikojevic, Marci is a rom-com soundtrack in search of its movie, hitting every emotional high note from Mannequin (1987) to 10 Things I Hate About You (1999). It's hopelessly romantic, sweet-as-pie synth pop. It's doodled-hearts-in-my-diary-core. It's dream pop disco floating a couple of inches off the ground, as radio-ready for 1999 ("Deeper Shade of Blue") as it is powdery enough for the velvet-lined lounges of the decade prior ("Call The Wild"). "Immaterial Girl" honors the time-honored pop girly tradition of working hard for the money; "Terminal" takes care of the night out as either a vital life force or fatal. In other words, Cikojevic's heart is always skipping a beat, which is precisely why Marci never does.
—Elle Caroll
Read our Album of the Day on Marci
.
00:10 / 00:58
Merch for this release:
Vinyl LP, Compact Disc (CD), Book/Magazine, Poster/Print
For the last few years, Makaya McCraven has produced some of the most unique and exhilarating work in contemporary jazz. From the epic utopian of 2018's Universal Beings to his deftly flipped takes on the Blue Note catalog, Deciphering The Message, McCraven's taste is unquestionable, and his ear and chops are unparalleled. In These Times is yet another fantastic entry in McCraven's growing catalog. Full of dynamic, odd-metered compositions, In These Times plays with meter, leaving us with a body of tunes that are rich in melody, harmony, and texture while being driven by new and dynamic rhythms. The album's eponymous opener is a slow and dreamy tune that warmly eases listeners into the proceedings. "Dream Another" is a breezy jazz-funk cut that begins with a neck-snapping open drum break. Full of powerful musical ideas and tight playing, In These Times is one of the most exciting contributions to jazz in 2022.
—John Morrison
Read our Album of the Day on In These Times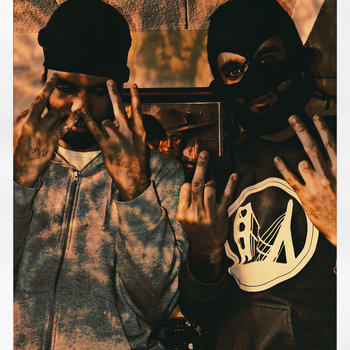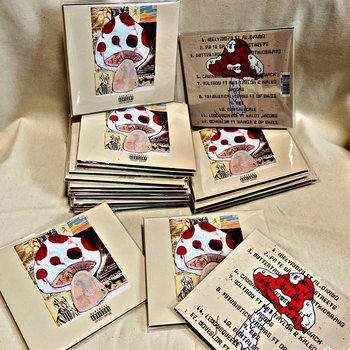 .
00:10 / 00:58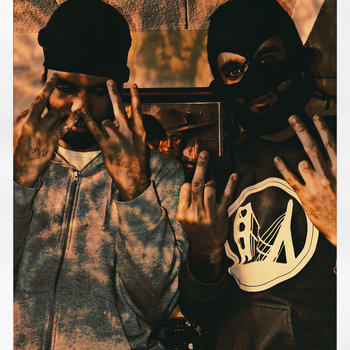 Merch for this release:
Compact Disc (CD)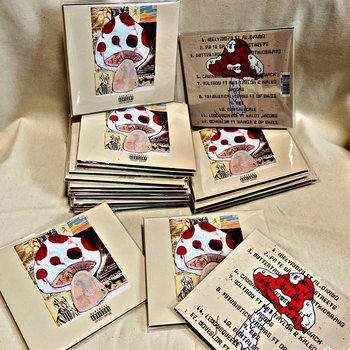 THE MELLOS emerged this year as tour guides to the fertile Lynn, Massachusetts hip-hop scene. After delivering a string of their own records (one of which, Pinky and the Brain, seemed like a good shorthand of their whole daffy ethos) they turned their attention to curating tapes centered around other up-and-comers in the scene, artists like Soneta and Kaleo Jacobs and Datkid Bravo. They're all worth listening to, but there's something about MSCLN DST with Nyeusi Loe that seems to perfectly capture the spirit of the effort. The production is eerily serene—in "BUTTERTANLOAFERS" a melancholy church organ drifts through fields of static; on "GPS" a chilled-out sitar waltzes between trunk-rattling bass drums. The album's various participants—Loe; the brothers in THE MELLOS; local favorites like al.divino and Estee Nack—drift in and out of the proceedings like players in some surrealistic theatre piece, wandering from stage left to stage right, rattling off Dali-esque Mad Libs before they disappear into the wings and someone else takes their place. A madcap delight from the first note to the last.
—J. Edward Keyes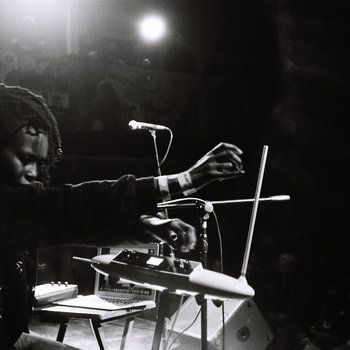 .
00:10 / 00:58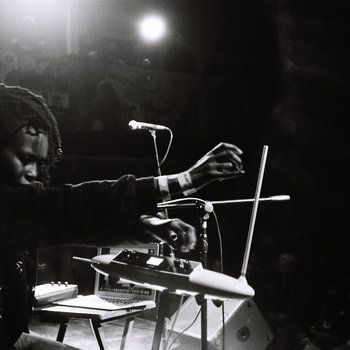 When John Coltrane left planet earth in July 1967, the community collectively mourned and paid tribute to him through our art, dance, music, and poetry. Amiri Baraka wrote "I Love Music (For John Coltrane)," Coltrane's pianist McCoy Tyner composed "Blues For Coltrane," and the poet Jayne Cortez asked, "How Long Has Trane Been Gone." Moor Mother's Jazz Codes is a tribute in the same vein. Over rich, abstract beats produced by Olof Melander, Moor Mother pays poetic homage to many of our greatest past and present creators like Mary Lou Williams, Amina Claudine Myers, and Woody Shaw, reminding us that Black art is a living, interconnected continuum.
—John Morrison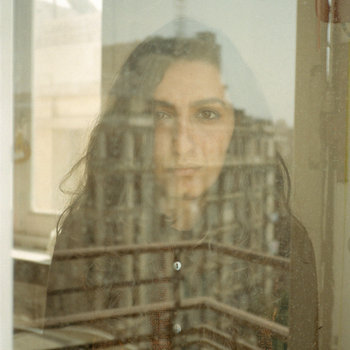 .
00:10 / 00:58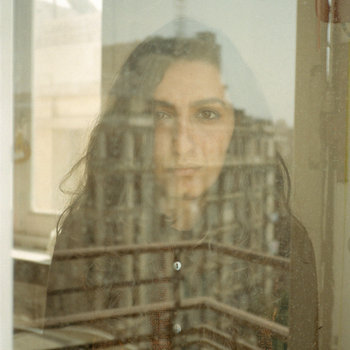 There are ghosts drifting through Nozhet El Nofous, the voices of Egyptian women from the 1920s telling tales that have proven strikingly timeless. That's what composer Nancy Mounir discovered when she first unearthed the recordings that provided the source material for the album, all of them made at a time before the country shifted rightward and conservatism took hold. Mounir gently lifted those voices from scratchy old recordings and placed them amidst lush new arrangements, which are striking in their sparseness and tenderness. The conceit could have gone pear-shaped quickly, but Mounir has such a light touch it's hard to tell where the old recordings end and the new ones begin. Listen to the gripping second track "Khafif Khafif" and try to figure out which of its weeping strings were scored by Mounir and which came from the original. Likewise, Saleh Abdel Hay's voice on that song—which corkscrews upward again and again like smoke from a lit cigarette—is almost bracing in its immediacy. What stands out about the record the more you listen is the way Mounir doesn't attempt to "contemporize" the material. Instead, it's more accurate to think of Nozhet El Nofous as a collaboration across generations, where the new acts in deference to the old, and the results are nothing short of spellbinding.
—J. Edward Keyes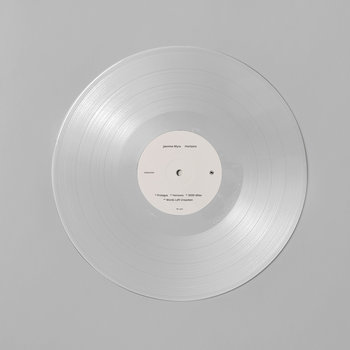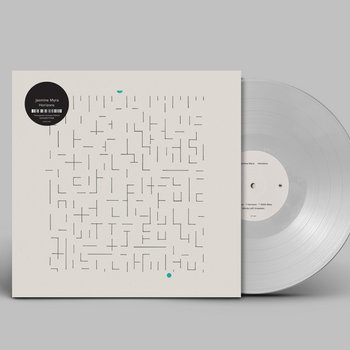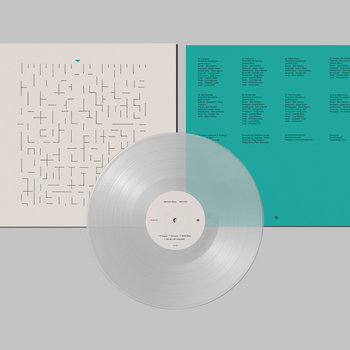 .
00:10 / 00:58
Merch for this release:
Vinyl LP, Compact Disc (CD)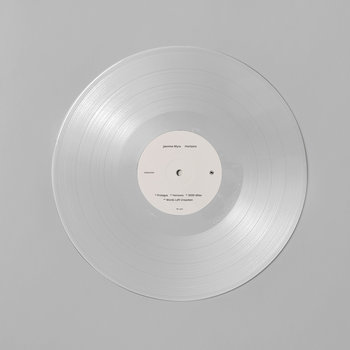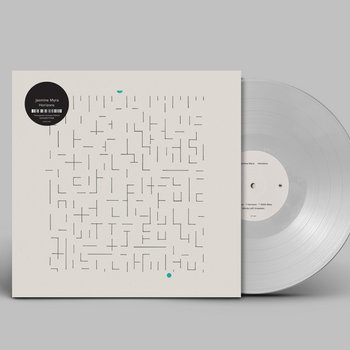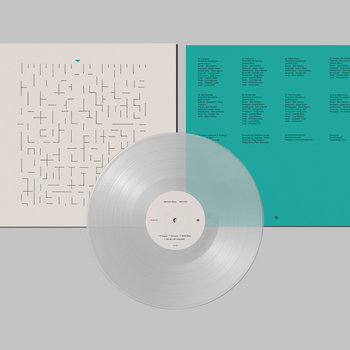 Effortlessly lush and euphoric, Horizons is a cinematic combination of jazz and electronica. From the brightly ruminative woodwind solos on "Prologue" to the aching violin and saxophone duet on "Words Left Unspoken," Myra explores a vast range of symphonic possibilities. Rich without being overwhelming, expressive yet crystal-clear, the songs offer the simple magic of being whisked away on an uplifting voyage and serve as a reminder that good music is music that makes you feel. Emotion is at the foundation of every track on Horizons; Myra's gifts as a saxophonist, composer, and band leader only amplify the experience.
—Ruth Jiang
The Mystic Revelation of Teppo Repo
Kosmoksen erakko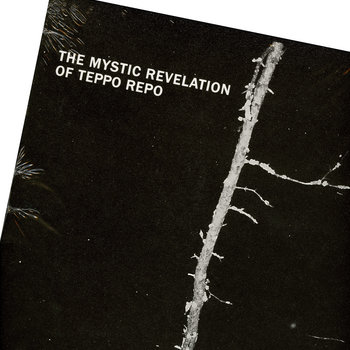 .
00:10 / 00:58
Merch for this release:
Vinyl LP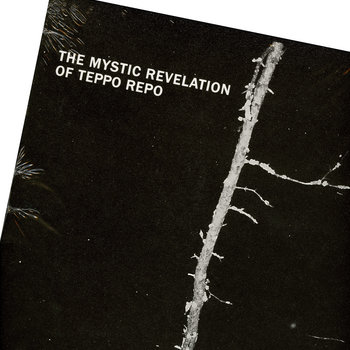 Finnish band The Mystic Revelation of Teppo Repo capture the atmosphere of their country's vast wilderness. Kosmoksen erakko is a spiritual jazz record that feels deeply connected to nature. There is wandering flute play—on instruments said to be custom-made—rootsy basslines, and animalistic vocal calls. The flute on "Jolkottelevat sudet," captures a sense of breeze blowing through silver birch, while the sharp strings of "Kalahari" add a sense of drama to the serenity.
—Dean Van Nguyen
Nok Cultural Ensemble
Njhyi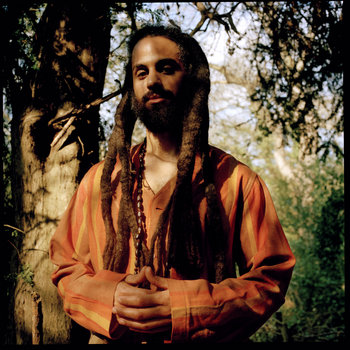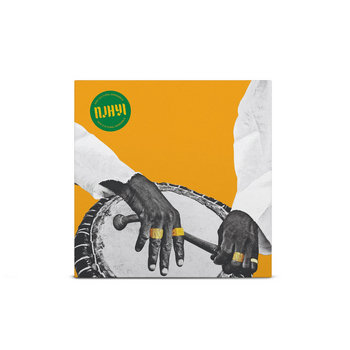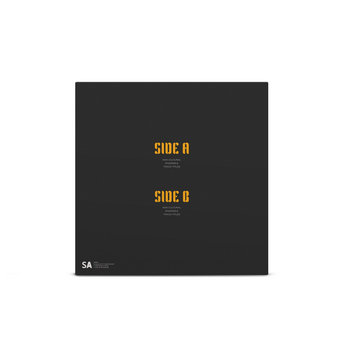 .
00:10 / 00:58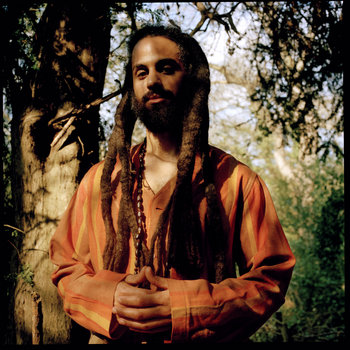 Merch for this release:
Vinyl LP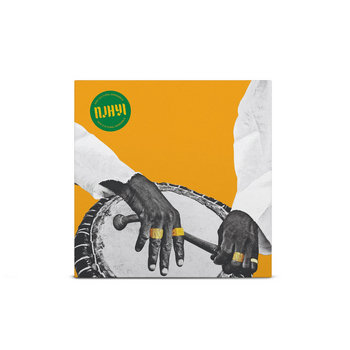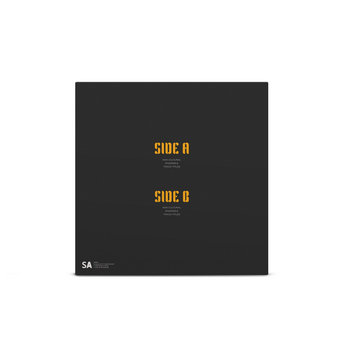 While conceiving the Nok Cultural Ensemble's debut album Njhyi, British-Nigerian drummer Edward Wakili-Hick studied old artifacts of the Nok, a pre-colonial West African culture. The result is an album that places rhythm at the rightful center of a musical conversation about Africa and her diaspora. The title track "Njhyi" opens the album and sets the tone. "Njhyi" is not only rhythmically complex, but the drumming on the song also speak melodically, while shards of delay feedback swoop in and out of the sonic picture. Theon Cross of Sons Of Kemet shows up on the swinging, head-nodding "Awakening" while tunes like "Sang Awun" and "Ancestral Visions" take sophisticated percussion arrangements to symphonic heights.
—John Morrison
Read our Album of the Day on Njhyi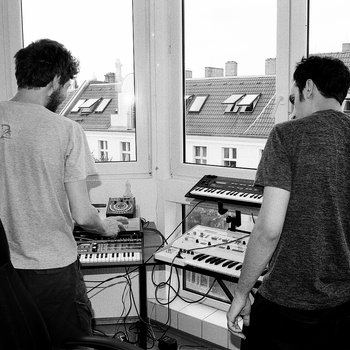 .
00:10 / 00:58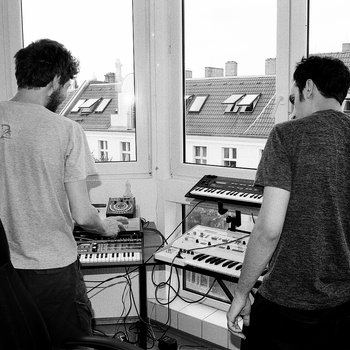 Merch for this release:
Compact Disc (CD), Vinyl LP
If the second season of The White Lotus casts a dark shadow across the shimmering white sands of its Italian coastline locale, let Nu Genea remedy that with Bar Mediterraneo, which serves as the proper sunny soundtrack for that region's playful, frothy insouciance. The duo of Lucio Aquilina and Massimo Di Lena melt nu-disco and worldbeat grooves into a Balearic confection as airy as the sea breeze. For their second album, Aquilina and Di Lena again dig into their deep crates, setting classic disco grooves graced with Turkish and Libyan-spiced melodies, topped with just enough Italian cheese. Perfect for dancing deep into the Mediterranean night.
—Andy Beta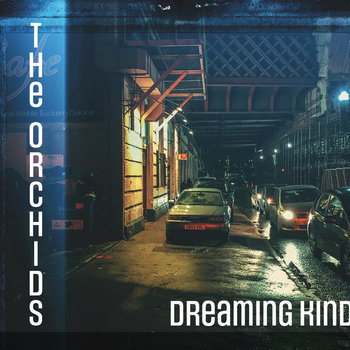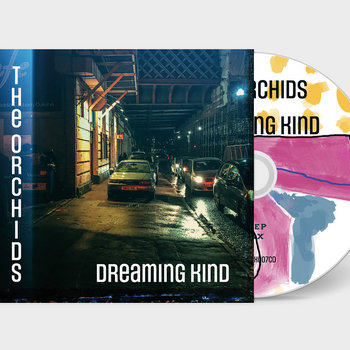 .
00:10 / 00:58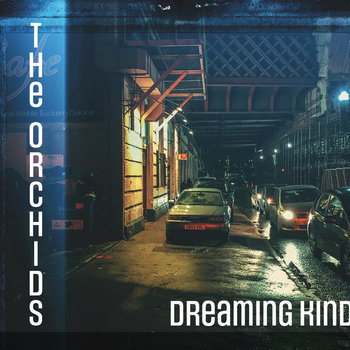 Merch for this release:
Vinyl LP, Compact Disc (CD)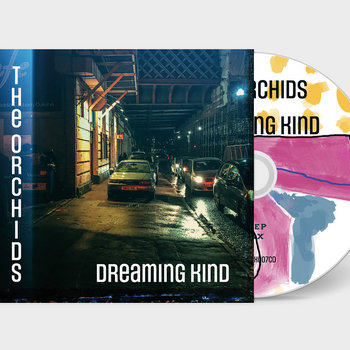 Going on three decades after their formation and a few records into their comeback era, Sarah Records alumni the Orchids continue to perfect the art of pairing melancholy sentiments with the prettiest of pop songs. On Dreaming Kind, out on Amelia Fletcher and Rob Pursey's Skep Wax label, the band pair their unassuming songs with glossier modern production, incorporating synths and samples along with the expected dreamy guitar pop, remaining true to the experimental impulses that were present even in their earliest records, although with a touch more elegance. All of which is to say, the Orchids haven't really changed much, but neither have the things they've always sung about—heartbreak, loneliness, etc.—and the ability to confront the enduring presence of such sentiments with a light touch and a lovely song is always something worth celebrating.
—Mariana Timony
Read our Album of the Day on Dreaming Kind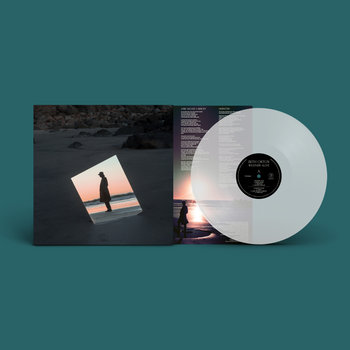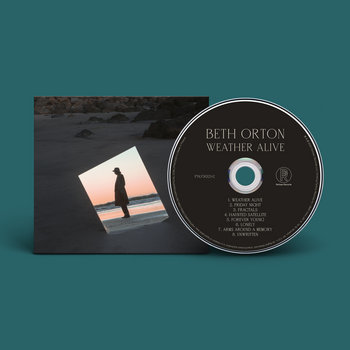 .
00:10 / 00:58
Merch for this release:
Vinyl LP, Compact Disc (CD)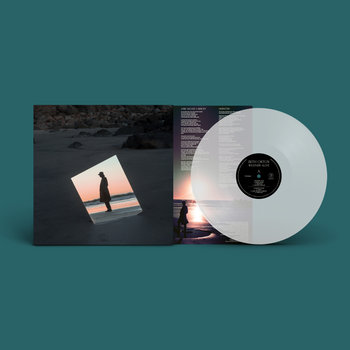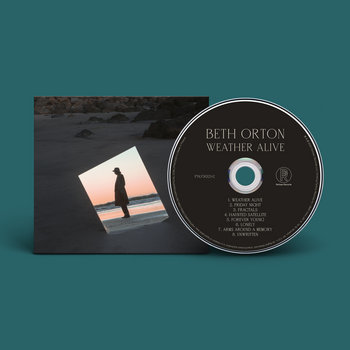 The banged-up piano Beth Orton purchased from Camden Market form the genesis of Weather Alive, hanging in the background of the songs like a fluttering heartbeat. Remarkably soothing, each track melts into the next like one long meditation. It's this balance of elements—being able to feel Orton's anguished isolation in her vocals across a forgiving palette of muted instrumentation—that makes Weather Alive feel like a record designed for healing.
—Ruth Jiang
Read our Album of the Day on Weather Alive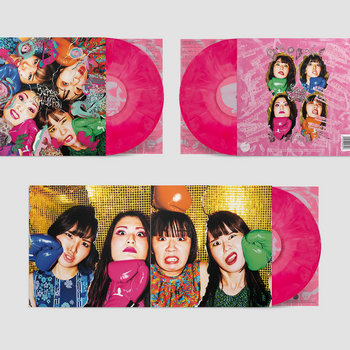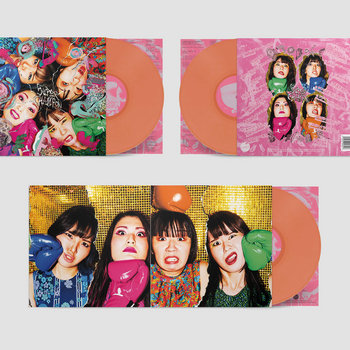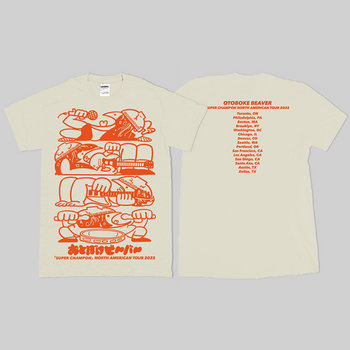 .
00:10 / 00:58
Merch for this release:
Vinyl LP, T-Shirt/Shirt, Compact Disc (CD)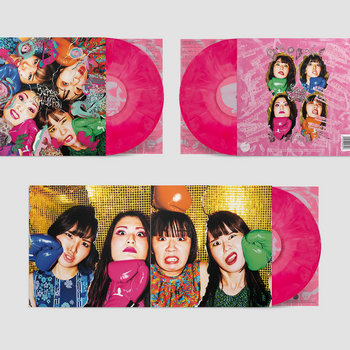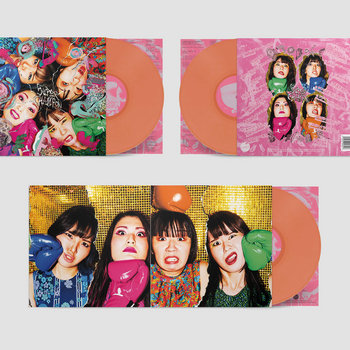 Kyoto punk quartet Otoboke Beaver hoped that SUPER CHAMPON would be their "masterpiece of chaos music!" and there's no better way to describe the hyper-intense assemblage of sounds it contains. Over the past 13 years, Otoboke Beaver have become internationally known; they've played SXSW and troubled the UK singles chart. In 2020, the band quit their day jobs to focus on music exclusively, and that shift in focus is apparent here. The album is tight and sparklingly produced. While punk at its core, genre is almost beside the point; Super Champion dabbles in pop, noise, metal, doom, and even rap-rock. What matters is Otoboke Beaver's unchecked rage at f-boys, the patriarchy, and sexist work standards. On "Dirty old fart is waiting for my reaction," all four members scream vitriol at men who won't take no for an answer. Send it to anyone impinging on your time and energy.
—Kerry Cardoza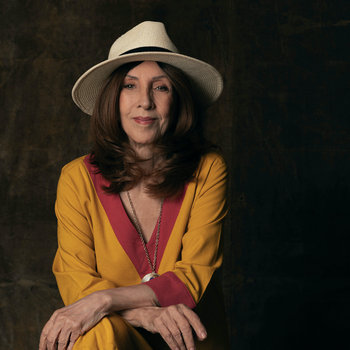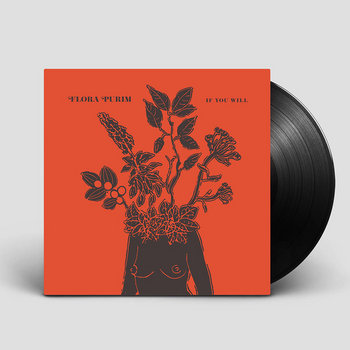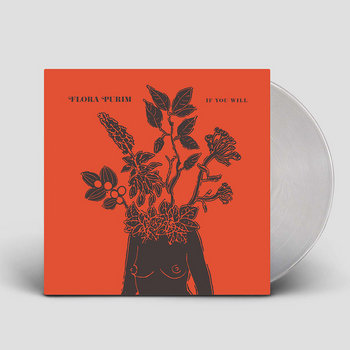 .
00:10 / 00:58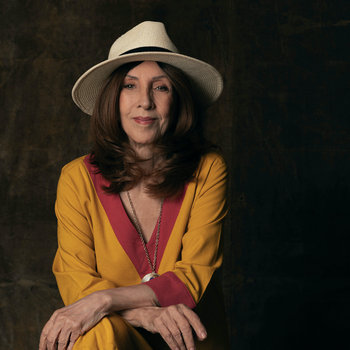 Merch for this release:
Vinyl LP, Compact Disc (CD)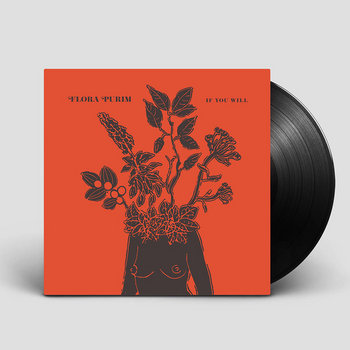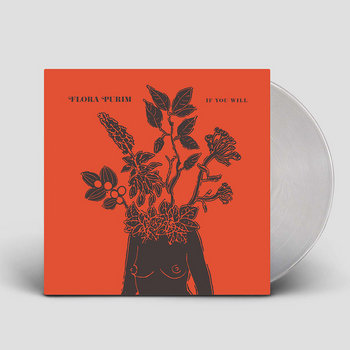 Brazilian jazz legend Flora Purim turned 80 this year and commemorated the milestone by ending a 15-year studio album hiatus. Recorded in Brazil and America with several trusted collaborators—Purim's daughter Diana even sings on a few songs—If You Will is pure joy. An airy set of classical jazz fusion and bossa nova–tinted numbers, its celebratory tone is enhanced by the selection of a few of the star's key compositions: first recorded with Chick Corea, "500 Miles High" has been a Purim signature number for almost five decades. The title track revisits a song she first recorded with George Duke, and its message of music as one of life's great sources of happiness makes it ideal for this late-career triumph.
—Dean Van Nguyen
"I'm in a new place/ I'm in a new light/ I'm where I've always wanted to be," says quinn on "please don't waste my time." This adventurous album marks a new direction for the wunderkind artist who, at 17, went viral after releasing several hyperpop tracks. On her self-titled album, she follows her interests and moods, resulting in a collection of songs that's decidedly more focused, with a lo-fi experimental edge. "Please don't waste my time here" begins with a cacophony of violins before sliding into a groovy soul beat and the indie rock of "some shit like this" gives way to the catchy "i've heard this song before." quinn sums up the vibe of her album the best on "please don't waste my time": "Who is she/ Bitch, I'm me/ Best prodigy you've ever seen/ 17, you know what I mean?"
—Diamond Sharp
Read our List on quinn