ALBUM OF THE DAY
The Orchids, "Dreaming Kind"
By Jude Noel · September 02, 2022
​
​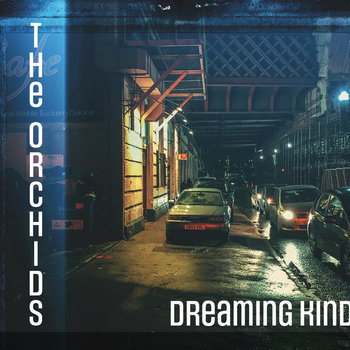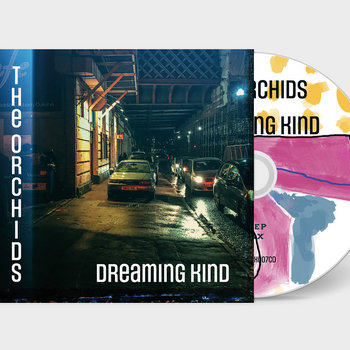 .
00:10 / 00:58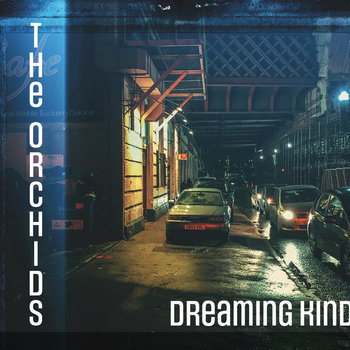 Merch for this release:
Vinyl LP, Compact Disc (CD)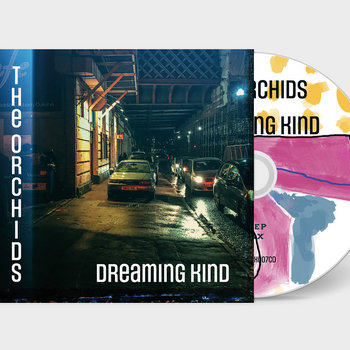 Alongside The Field Mice and Even As We Speak, Glaswegian quintet The Orchids ushered in the final wave of Sarah Records' sound, venturing beyond their bedroom pop confines to flirt with baggy percussion and sparkling electronica before the label's abrupt closure in 1995. Though the band still favored the jangling guitars and twee affect of their popkid peers, classic Orchids tunes like "Peaches" and "Striving For the Lazy Perfection" shed the scene's scruffy exterior. Their hooks were underpinned by choral harmonies and breakbeats, embracing the danceable pomp of New Order's Technique while never forgetting to keep things cute.
Dreaming Kind, the band's seventh studio album, is their debut release on Skep Wax, a new label formed by Sarah alumni Amelia Fletcher and Rob Pursey. Like the three other LPs they've recorded since snapping a decade-long hiatus in the mid-aughts, it tastefully updates the trusty formula of their early work with glossier synths and production. The second, more experimental half of the record features some of the most interesting ideas that The Orchids have toyed with since the turn of the century. "I Should Have Thought" marries trip-hop and sophisti-pop, weaving gloomy electronic soundscapes atop shuffling drum machines. "My love feels hopeless, hopeless," sings James Hackett, tapping into the wellspring of angst that Sarah fans are undoubtedly familiar with, though the product's noticeably darker; steeped in more adult drama. Dreaming Kind's cover art—nocturnal, saturated, high resolution—intentionally contrasts with the lo-fi duotone visuals of indie pop's golden age, looking back on an idealistic past through the lens of experience.
"Limitless #1 (Joy)" is the record's best pure pop song, opening with a dreamy flourish of congas and echoing background vocals. Working around a few simple keyboard chords, the band emphasizes restraint in their songwriting, briefly introducing ephemeral fragments of melody to the mix that dissolve as quickly and one can perceive them. A trebly guitar riff, a faint pulse of synthetic brass, and a dash of melodica all make cameo appearances on the track, fleshing out its introspective atmosphere without cluttering the sound field. Even "Isn't It Easy," a standard indie pop tune constructed around Brighter-esque fingerpicking, feels subtly cinematic with its lovely, heaving string arrangements. The Orchids are as charming as you remember, just a little more grown-up.