SCENE REPORT
New Zealand's Daring Jazz Scene
By Martyn Pepperell · October 19, 2022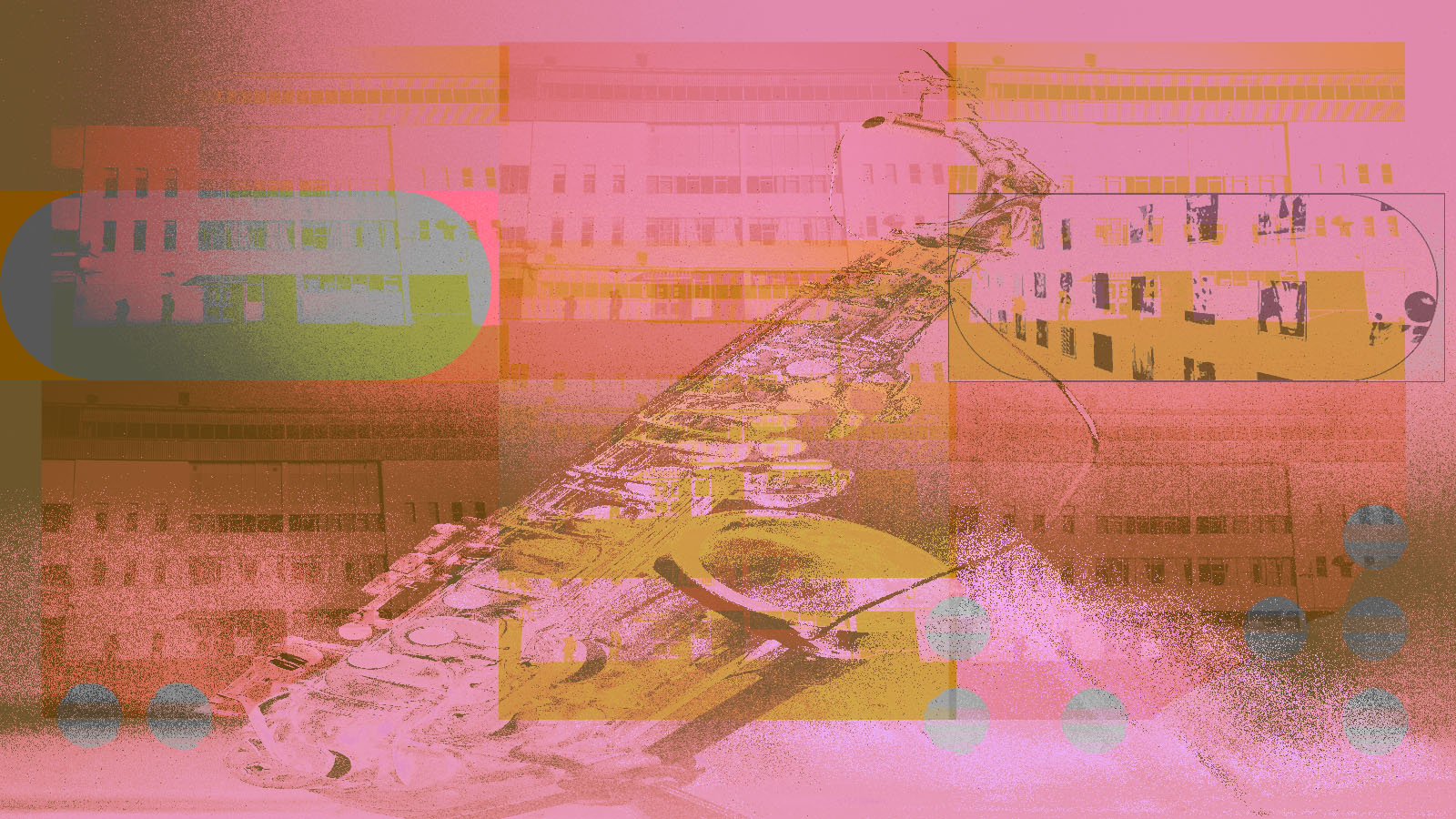 In 1990, two New Zealand businessmen, Simon Grigg and Tom Sampson opened a two-room nightclub space The Box & Cause Célèbre on High Street in inner-city Auckland. Inspired by experiences they'd had in New York at the downtown Manhattan nightclub Nell's, the concept for their new venue was a jazz lounge on one side (Cause Célèbre) and an underground dance music club on the other (The Box). Over the following years, Cause Célèbre became crucial to the development of an open-eared local scene where rappers and turntablists performed with jazz bands, and drum machines and samplers took center stage.
By 1992, a band called Freebase was one of the popular draws at Cause Célèbre. Noticing the rise of acid jazz, they began to invite local rappers on stage with them, including a pre-fame Zane Lowe and his friend Oli Green. In the wake of the release of the first album from New Orleans jazz musician Branford Marsalis's Buckshot LeFonque project, the decision was made to invite a local DJ on stage with them, Manuel Bundy. A student of the game, Bundy had been paying close attention to the Buckshot LeFonque and the scratch-chorus turntablism style DJ Premier was applying to Gang Starr records. "I just tried to cut on the chorus, keep it simple and get in where I fit in," Bundy says. "The music coming out at that time fit perfectly with what we were doing, what the MCs were into, and what the DJs were playing. It just came together."
One of the members of Freebase was the jazz saxophonist and bandleader Nathan Haines. In 1994, Haines brought all of these elements together with the release of his first album Shift Left, the biggest-selling jazz album in New Zealand's history. In the wake of Shift Left, Haines relocated to London. There, his interest in the crossover between jazz and dance music led to him making drum & bass with A-Sides under the Sci-Clone alias. He also worked with the late Phil Asher, Kaidi Tatham, Rich Medina, and Vanessa Freeman.
After Haines left for the UK, the Auckland jazz keyboard player, producer, and DJ Mark de Clive-Lowe started bringing his Akai MPC sampler down to Cause Célèbre. For de Clive-Lowe, the experience and the possibilities were revelatory. "Every time a DJ would stop playing, and we take over, the energy would go all the way down because the DJ had the sonics, and we were just a band," de Clive-Lowe says. "So when I learned about the MPC, I put that in the band. I remember the first night I did that at Cause Célèbre. Anne, the bar manager, said, 'Oh, the band sounds big!' I thought, yeah, we can compete with a DJ now." The MPC set him on the path that led to the release of his Six Degrees album and moving to London, where he became closely involved in the rise of the West London broken beat sound in the early 2000s.
Between them, Haines and de Clive-Lowe laid the foundations for the national rise of a new generation of New Zealand bands who drew deeply from the wellsprings of jazz, soul, hip-hop, and electronica, including Solaa, Opensouls, Ladi6, Ebb, Fat Freddy's Drop, Electric Wire Hustle, and Eru Dangerspiel. Over the last two decades, the reverberations from Cause Célèbre, and similar venues, such as Khjua Lounge and Rakinos in Auckland and The Matterhorn in Wellington, have continued to inspire new generations to explore these intersections.
However, they don't just limit themselves to this palette. Since the 1970s, several generations of New Zealand jazz musicians have also explored, and continue to explore, the crossroads between jazz, funk, rock, and experimental/improvised music. As Bundy puts it: "That's the cool thing about jazz, they're always looking for the next thing."
Below, we present 10 New Zealand albums from the last half decade that blend jazz with any number of styles and genres.
---
Merch for this release:
2 x Vinyl LP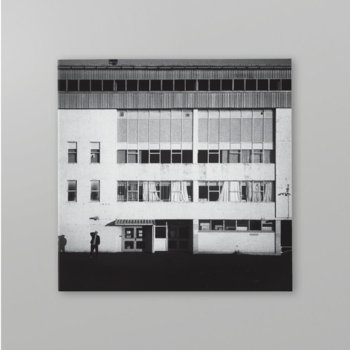 A portmanteau of avant-garde and his home suburb of Avondale, Avantdale Bowling Club is a hip-hop jazz fusion project led by the Auckland rapper and songwriter Tom Scott. Before releasing Avantdale Bowling Club in 2018, Scott spent a decade blending working-class storytelling and New Zealand colloquialisms while fronting several cult local hip-hop groups: Homebrew, @Peace, and Average Rap Band.
Across Avantdale Bowling Club, Scott picks up where he left off, combining Homebrew's past themes with vivid live instrumentation informed by the '70s jazz, soul, and funk albums his bassist father raised him on. In a fitting homage to his local influences, Scott's Avantdale Bowling Club recordings and performances often feature in-demand local session players who performed at Cause Célèbre, like the drummer Julien Dyne. Outside of session work, Dyne releases his own solo beats/electronica albums under his own name through labels like BBE, Wonderful Noise, and Soundway, and plays in The Circling Sun jazz band. In September of this year, Avantdale Bowling Club released their second album Trees.
Merch for this release:
Vinyl LP
Solar Eclipse is the second album from Wellington percussionist, producer, and DJ Cory Champion's Clear Path Ensemble group. Sitting at the intersection of jazz, funk, house, and ambient, Clear Path Ensemble draws from Champion's love of the ECM label's '70s catalog and his experiences DJing and producing deep house, techno, and dub electro under the Borrowed CS alias. In 2021, he presented Clear Path Ensemble in a lavish big band format as part of the annual Wellington Jazz Festival. Having released Solar Eclipse through English DJ and producer Miles Cleret's Soundway Records, Champion looks well positioned to take Clear Path Ensemble worldwide.
Merch for this release:
Vinyl LP
Wellington's Devils Gate Outfit has been thrilling audiences around New Zealand's capital for four years. Ostensibly led by the drummer and composer Anthony Donaldson (one of the founders of Wellington's '80s improvised/experimental music group Braille Collective), they summon up daring jazz compositions that never lose sight of the good groove.
Recorded in September 2021 at Wellington's Meow venue, this album is the fifth edition in Auckland record label Kiwijahzz's excellent Jazz from the Underground Nightclubs of Aotearoa series. Curated by Kiwijahzz's boss—the longstanding Auckland improviser and multi-instrumentalist Jeff Henderson—Jazz from the Underground Nightclubs of Aotearoa documents a rich and challenging array of talents from across the country.
Jake Baxendale and Jasmine Lovell-Smith
Sanctuary
Merch for this release:
Compact Disc (CD)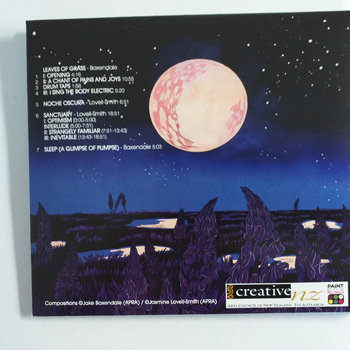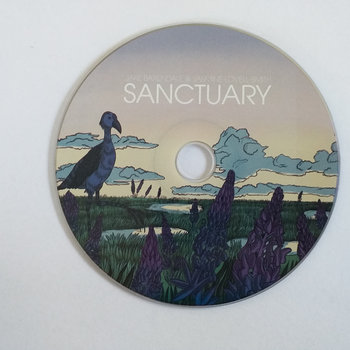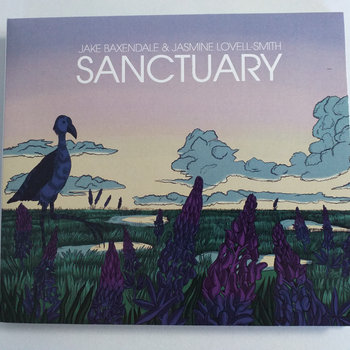 Between 2018 and 2020, Wellington-based alto saxophonist and composer Jake Baxendale curated the Arthur Street Loft Orchestra, a weekly jazz concert series held at the Tuatara Third Eye venue. There, Baxendale and fellow Wellington composer and soprano saxophonist Jasmine Lovell-Smith developed the songs documented on Sanctuary. Divided into two suites, Sanctuary sees an 11-piece ensemble breathing life into their works. Across the "Leaves of Grass" trilogy and "Sleep (A Glimpse of Plimpse)," Baxendale draws influence from the pastoral poetry of Walt Whitman, Charles Mingus, and 1950s American jazz. Throughout "Noche Oscura" and the "Sanctuary" trilogy, Lovell-Smith finds stillness in a combination of jazz, improvisation, and chamber music.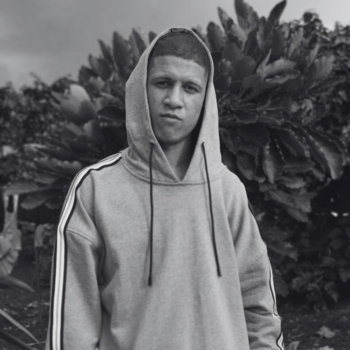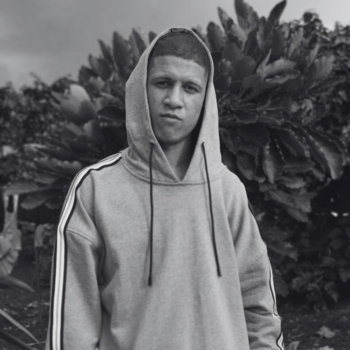 Equal parts cosmic jazz, beats, ambient, and expressive noise, Chaos in the Perilymph, Vol. 2 is the latest release from the multi-instrumentalist and producer Kruff Kurtis. Born in Cape Town, raised in Auckland, and based on Australia's Gold Coast, Kurtis wrote Vol. 2 during what the liner notes call "one of the darkest periods of his life," presumably in reference to mental health struggles. In recognition of this, all proceeds from the album are being donated to the Lifeline Aotearoa social services organization to support their suicide prevention work. Vol. 2 follows earlier, similarly slanted releases through two different late 2010s Auckland arts collectives, The Grow Room and Lowtide Music, both of which helped incubate a new generation of jazz-influenced musicians.
Merch for this release:
Compact Disc (CD)
What Dreams May Come is the debut album from Louisa Williamson, a Wellington-based saxophonist and composer who can often be found playing in jazz combos and big bands around the city, including Clear Path Ensemble. Made up of four movements played by a 17-piece ensemble, What Dreams May Come sits at the crossroads of late '70s, Brian Eno-style ambient; classical; and modern big band jazz in the mode of Maria Schneider. Outside of the Wellington jazz scene, Williamson can often be found on stage or in the studio with a range of New Zealand soul, disco-funk, and psychedelic rock groups, including L.A.B, Trinity Roots, Mara TK, and Lord Echo.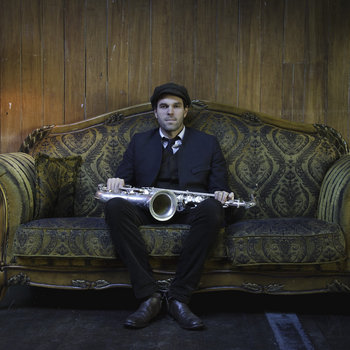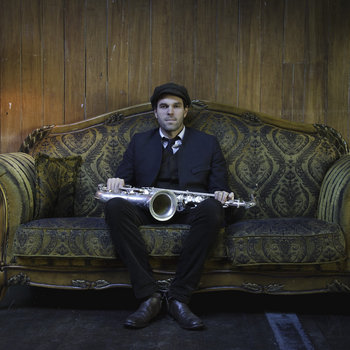 Merch for this release:
Vinyl LP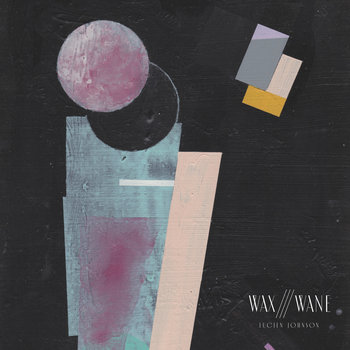 Wellington composer and saxophonist Lucien Johnson spent most of his 20s living in Paris, where he honed his craft in a free improvisation trio with the American jazz double bassist and keyboard player Alan Silva and the Japanese drummer Makoto Sato. After returning to New Zealand in 2009, he led the Shogun Orchestra, played with disco reggae act Lord Echo, and accompanied Ethiojazz pioneer Mulatu Astatke on stage. With his most recent album Wax///Wane, Johnson and a cast of collaborators that includes Clear Path Ensemble band leader Cory Champion, explore the more spiritual end of jazz, operating in a mode that recalls the works of John and Alice Coltrane, mixed with touches of Sun Ra and Charles Earland.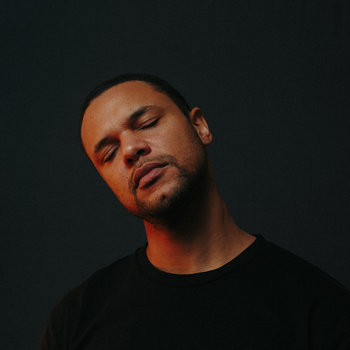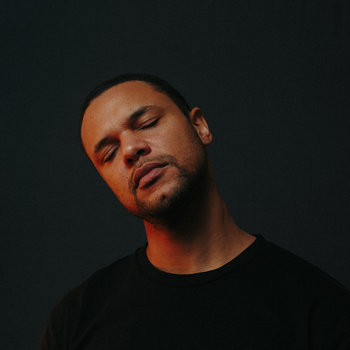 Merch for this release:
Vinyl LP
Born and raised in Wellington but based in London, Myele Manzanza is a drummer, composer, and producer with an impressive resume. The son of a Congolese master percussionist, Manzanza first came to international attention in the cult New Zealand neo-soul group Electric Wire Hustle.
Since going solo, he has recorded several albums for First Word Records and DeepMatter. Manzanza has also played with some crucial house, jazz, modern soul, and broken beat figures, including Theo Parrish, Mark de Clive-Lowe, Amp Fiddler, and Miguel Atwood-Ferguson. The second release in his Crisis & Opportunity series, Peaks sees Manzanza and friends improvising their way through a rich mélange of jazz, funk, highlife, and electronica.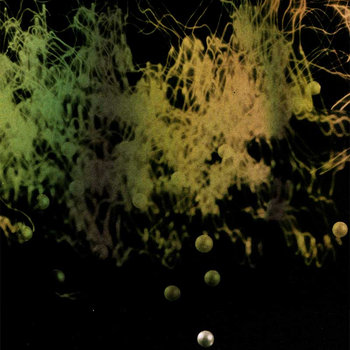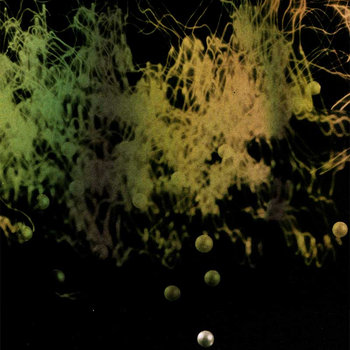 Merch for this release:
Vinyl LP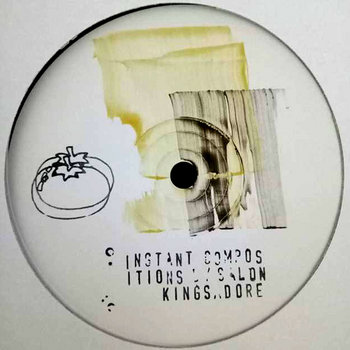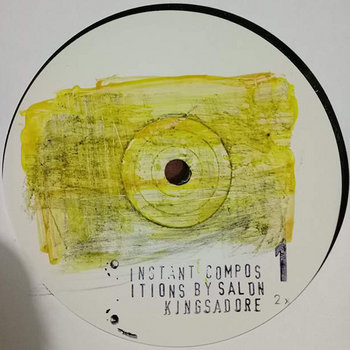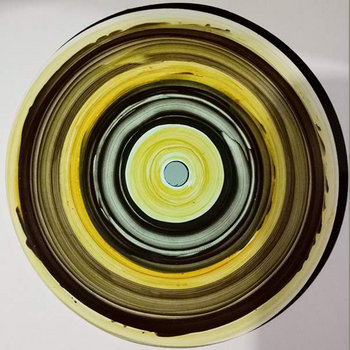 Released through Gianmarco Liguori's Sarang Bang Records, Instant Compositions is the fifth album from the Auckland psychedelic surf-jazz ensemble Salon Kingsadore. Featuring a cast of players that includes Liguori on guitars, synthesizers, and electronics, as well as longstanding local jazz and electronica musician Tom Ludvigson, Instant Compositions' seven tracks chart a freedom path through jazz rock, jazz funk, film-soundtrack-style composition, and post-punk.
A veteran of New Zealand's late '80s improv jazz festival scene and the early years of Cause Célèbre, Ludvigson began exploring the crossroads between jazz, trip-hop, krautrock, and electronica with Trevor Reekie and friends as A Trip To The Moon in the late '90s. In 2019, Ludvigson and Reekie released an album of live improvised ambient pieces titled ROTO.
Outside of Salon Kingsadore, Sarang Bang Records has also released some fantastic archival compilations, including The Way In Is The Way Out, a survey of the career of the '70s/'80s New Zealand jazz fusion great Murray McNabb.
Merch for this release:
Vinyl LP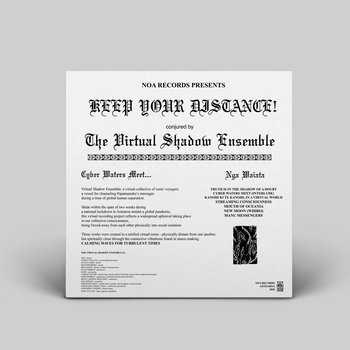 As New Zealand entered its first national COVID-19 lockdown at the end of March 2020, Auckland multi-disciplinary artist Larsen Winiata Tito-Taylor began coordinating an online recording project, Virtual Shadow Ensemble. At the end of 10 days of remote work, the group Tito-Taylor assembled had completed the KEEP YOUR DISTANCE! album.
Released through local community label Noa Records, KEEP YOUR DISTANCE! brought together members of well-known New Zealand bands like Fat Freddy's Drop and Avantdale Bowling Club, as well as musicians and poets who found their footing at Auckland's Karangahape Road art gallery and in its DIY scene. Over seven thoughtful tracks, they stretch jazz, dub, soul-funk, and electronica into reflective avant-garde shapes.