FEATURES
A Guide to the Early Music of John Coltrane on Prestige Records
By Ben Ratliff · July 20, 2021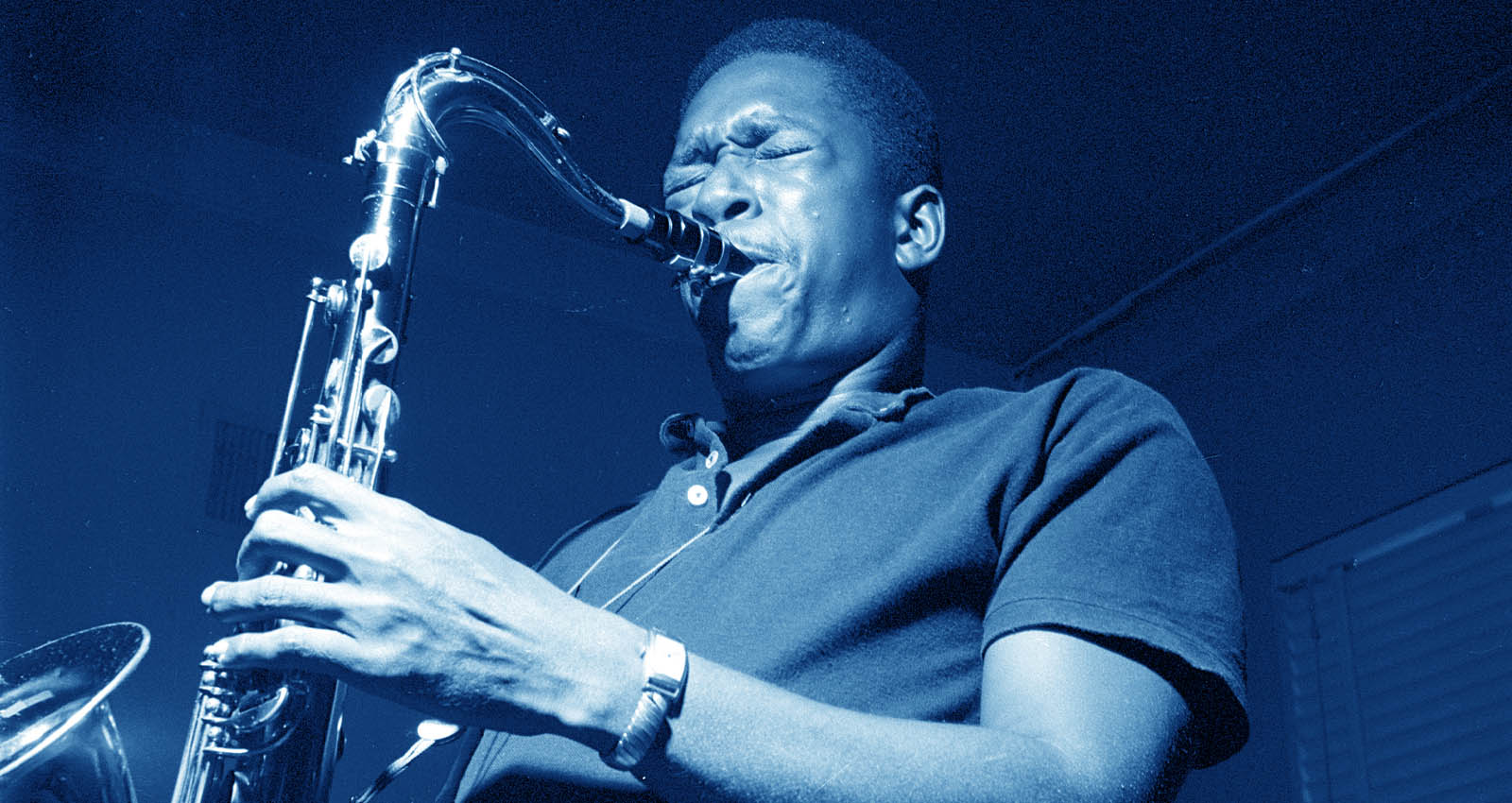 John Coltrane's earliest records as a bandleader for the New York-based independent label Prestige are interesting problems. They're not particularly loved, and they're also far better than most jazz made by most people—in any period. They were produced with a certain cynicism, yet the ways in which they transcend their own type—the quick and cheap "blowing-session" record—generally come down to Coltrane's own probity and introverted intensity. They include tons of repetition, tons of licks and stepping stones, and the musical equivalent of predetermined parking spaces: sometimes more than you may know what to do with. And so they may be secondary, but they're not slight. They're instructive and dignified and often more personal, and non-acquiescent, than they seem on the surface.
Coltrane and Soultrane, released shortly after they were made in 1957, and Lush Life, recorded mostly in that year but not released until 1961—as well as the after-the-fact albums Standard Coltrane and Stardust, and the 37-track collection Coltrane '58: The Prestige Recordings—have all recently become available through Bandcamp. (Ditto with many landmark Prestige albums by Miles Davis, Sonny Rollins, Eric Dolphy, the Modern Jazz Quartet, and others.) If you are just now learning about jazz or Coltrane, you might not hear these as "early," but instead as elegant, with secure and stylish rhythm sections. Most often, they include Paul Chambers on bass, Arthur Taylor on drums, and either Red Garland or Mal Waldron on piano. On a track like "Black Pearls," you can hear those musicians' refinement and casual attention to detail, recorded crisply by the engineer Rudy Van Gelder such that Taylor's emphatic snare hits or rim-clicks echo around the room.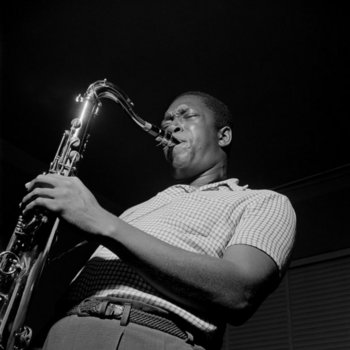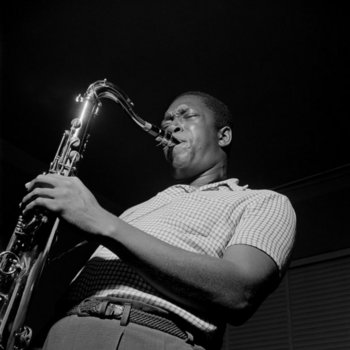 Merch for this release:
Vinyl Box Set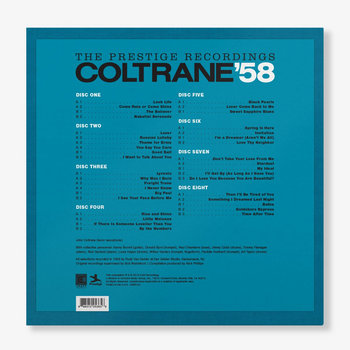 A Philadelphian and a late bloomer, Coltrane apprenticed through rhythm-and-blues, big bands, bebop, and Miles Davis' first quintet. In 1957, he'd just turned 30, and had quit heroin and alcohol. He'd moved to New York with his first wife, Juanita Naima Grubbs, and her daughter, Saeeda, and started what became a long gig with Thelonious Monk's quartet at the Five Spot, in New York's East Village. It called for four sets per night, six days a week, and lasted for six months. The demands of the job itself and of Monk's music, as well as a reformed Coltrane's own high standards, seriously pushed him forward. On these records, he is not yet the Coltrane of legend—the harmony scholar of Giant Steps, the priestly seer of A Love Supreme, the generous extremist of Ascension. The Coltrane you are hearing on these sessions is a person becoming himself in real time.
Bob Weinstock, the owner of Prestige, paid his bandleaders little, or not much more than musicians-union scale; he also made a pattern of putting people under contract when nobody else would take a chance on them, or—to put it in a different light—when they were vulnerable. (An overview of this practice, in its larger context, can be found in Gerald Horne's recent book Jazz and Justice: Racism and the Political Economy of the Music.) The terms of Coltrane's contract in 1957 called for three albums at $300 per album. Weinstock discouraged rehearsing, or recording pieces involving complicated charts. He preferred an almost live-in-the-studio approach, often with ad-hoc bands. He was a small operator who thought in volume. He may have preferred a come-as-you-are sound, but he also wanted as much music in the can as possible. As a result Coltrane's Prestige records radiate a strange tension. They're beautifully sufficient, exceptional underachievements.
For two years, Coltrane delivered, on ballads, variations of the blues, and some original tunes that don't particularly indicate his later style; that includes "Straight Street," the most striking of them all. "While My Lady Sleeps," from Coltrane, does what slow, moody ballads do, and Coltrane's tenor-saxophone tone has already become inimitable, yet more than half the track feels decorous, pro-forma, not completely inspired. On "Trane's Slo Blues," from Lush Life, the rhythm section isn't doing much more than holding things down; overall, the song amounts to a B-plus version of a minor-key blues—the song form Coltrane would only later become scarily good at. Out of the four dozen tracks of this period, really only one of them—the standard "I Want To Talk About You"—became a regular part of Coltrane's later concert repertoire. It's as if he moved decisively away from this period, never to return.
It is right to think of these records as a typical sound of jazz in the late 1950s, for better and worse. But then they become slightly less typical. As the months progress, when Coltrane steps up to solo, he whirligigs and expands and perseverates, playing whole constellations of notes where one might do, then circling back to try it in an only slightly different way—as if he's becoming less and less aware of the microphone, or listening to an inner imperative, or sorting something out without remembering that he can pace himself. This can sound odd at first, but at a certain point it becomes a practice, a discipline, a strategy. The jazz critic Ira Gitler famously called Coltrane's approach during this period "sheets of sound": he explored relevant scales and arpeggios for every chord as the song moved along, as if he were draping the song, or enfolding it.
In 1958, the strategy grew deeper. Coltrane started to pull apart his own devices, moving more quickly and roughly into the continuous phrasing, almost shredding the scales before your ears. You can hear this to great effect in his solos on versions of Tadd Dameron's "Good Bait," in February, and Jackie McLean's "Little Melonae," in March. In May, a side-long tune called "Sweet Sapphire Blues" (composition credit given to Weinstock, who was not known to be a musician), eighteen minutes long, became a kind of stuffed notebook for everything Coltrane was working on, all his experiments and favorite phrases. And by the end of the year, in a tune like his own fast "Goldsboro Express," he started to make those long ideas leaner and more pointed. He was moving toward the sharpened discipline he'd reveal the following year, in Giant Steps, his first recording for Atlantic.
Merch for this release:
Vinyl Box Set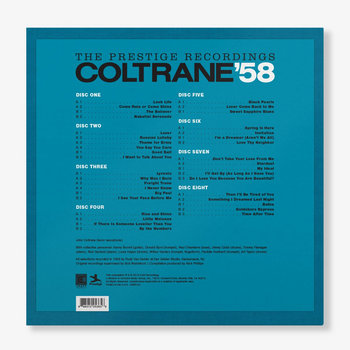 It is at "about the twenty-ninth year of a life," wrote Gertrude Stein in her metafictional novel Fernhurst, that "uproar and confusion narrows down to form and purpose and we exchange a dim purpose for a big or small reality." If we extend that "around" to the radius of a year or two, then Stein and Coltrane would have had a lot to talk about. These are records from the period of narrowing down. They propose that a music of dim possibilities might have as much to say to us as the music of form and purpose. They seem aware of their limitations while quietly plotting ways to smash through them.