FEATURES
Mulatu Astatke's "Ethiopia" Is A Love Letter To His Homeland
By Will Schube · July 03, 2017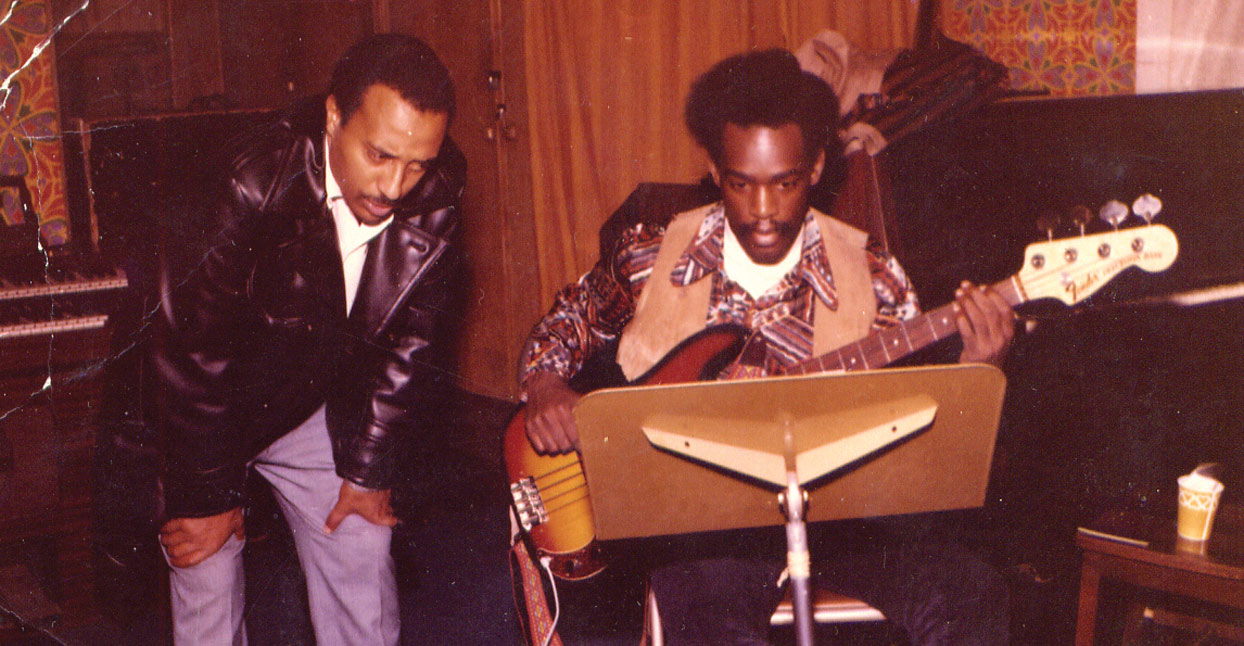 When Mulatu Astatke created his now-famed take on Ethio-jazz, his intentions were simple: to shine a light on himself and other musicians from Ethiopia, a country whose sound had been neglected far too long. To do this, Astatke took his favorite parts of other genres—Latin music, funk, and fusion—and concocted a fresh recipe. Before Astatke released Mulatu of Ethiopia in 1972, he still hadn't found the right blend of genre and musicians to realize his vision. It finally clicked on that release.
Full of layered drums, floating horns, and infectious rhythms, with Astatke's vibraphone fluttering across scales, the sound was considered revolutionary. "This music hadn't been done before, so there were no reference points," Astatke recalls.
With Ethio-jazz, Astatke wasn't merely trying to introduce foreign audiences to his native musical language, he wanted to recreate jazz and funk music from an entirely new perspective. "I used my training, and brought in Ethiopian pentatonic scales, East African rhythm structures, and church music," he says. "It took a long time to create a sound that worked in the right way."
Six years, to be exact. After becoming the first African citizen to earn a degree from Berklee College of Music, Astatke began to think about his place in a shifting, highly Americanized jazz scene. In 1966, Astatke released two records, Afro-Latin Soul Volumes 1 & 2. These records, now limited to scratchy YouTube rips, showcase the important structure from which Astatke built his Ethio-jazz sound. But they remain a messy jumble of puzzle pieces in comparison to Mulatu of Ethiopia. The ideas were there; the cohesion, not as much.
Which is not to say the music on Afro-Latin Soul Volumes 1 & 2 is amateurish. The albums—which feature oscillating horn solos, congas, and bongos—are strong, especially for a pair of debuts. The records were produced by Gil Snapper, who went on to produce Mulatu in Ethiopia six years later. On the album jacket for Volume 1, Snapper wrote: "Mulatu has created a new sound. He has taken the ancient five-tone scales of Asia and Africa and woven them into something unique and exciting; a mixture of three cultures, Ethiopian, Puerto Rican, and American."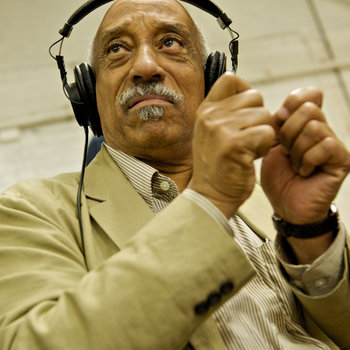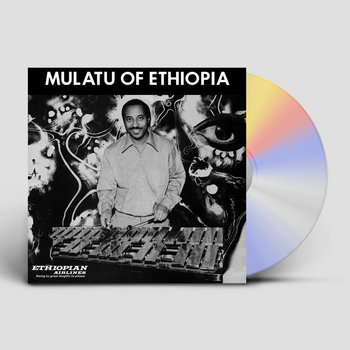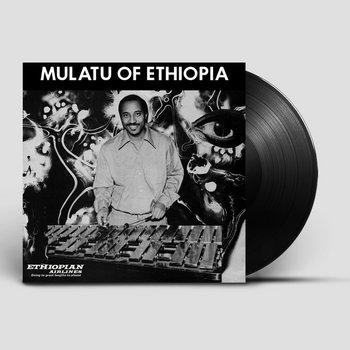 .
00:10 / 00:58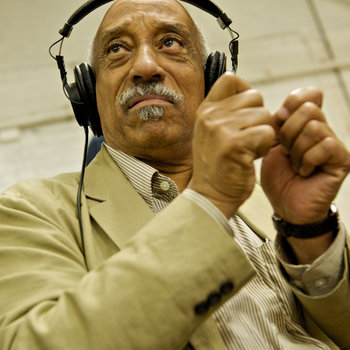 Merch for this release:
Compact Disc (CD), Vinyl, Vinyl LP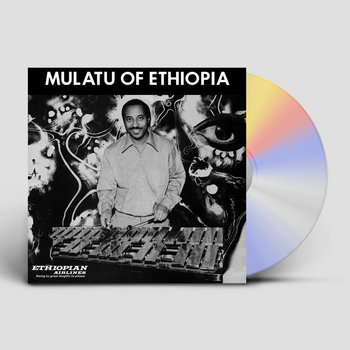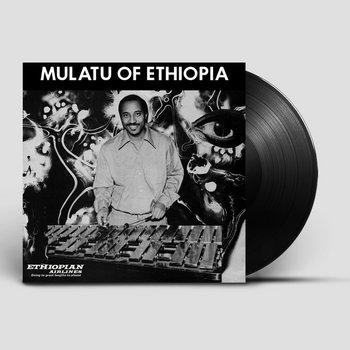 The mid-to-late '60s in New York would eventually ecome the key touchstone in Astatke's development. "I saw a lot of the greatest jazz musicians back then—Milt Jackson, Coltrane, Bill Evans. I loved Miles Davis," he remembers. "All of their music had an effect on me, and the subtlety in their arrangements was important; the biggest challenge with Ethio-jazz was to balance the Western elements with the Ethiopian modes."
Still, Astatke wasn't the only African musician trying to combine American sounds with his homegrown style. "New York in 1966 was a very interesting time," Astatke recalls. "I was there at the same time as Hugh Masekela from South Africa and Fela Kuti from Nigeria. In our own different ways, we were all working to put Africa into the modern concept of jazz." With Ethio-jazz, Astatke wasn't looking to become a part of the American jazz scene, or introduce himself as a fresh face amongst an established giant of a genre. Instead, he was looking for a world through which he could help cultivate the Ethiopian sounds he grew up loving. Mulatu of Ethiopia is, more than anything, a love letter to his homeland; a nod to its traditions as well as a vision of what Ethiopian music could look like in the future.
"During my time in London," Astatke says, "I saw that a lot of West African bands were creating their own fusions and getting a lot of success, but there were no Ethiopian musicians playing those gigs. I felt then that I wanted to do the same with my music, to create something unique and have it accepted in the same way."
Astatke's faith in his vision never wavered, a confidence that had been growing since his college days. "At Berklee," he reminisces, "they taught me a huge amount about the technical aspects of arranging and composition in many different styles of music but, above all, they gave me the confidence and drive to find my own musical direction. They kept saying, 'Be yourself.'" Even as he was inundated by the overpowering '60s jazz scene, Astatke believed there was room for him in this elite circle.
Imagine what it must have been like, entering the jazz scene in New York City during the mid '60s: Miles Davis recorded E.S.P. in 1965, only to grow disinterested in thw sound and embrace the free-form fusion he pioneered towards the end of the decade on the groundbreaking Bitches Brew. Coltrane had ditched his classic sound in favor of the avant-garde, following his most famous LP, 1965's A Love Supreme, with the free jazz monsters Ascension and Meditations in 1966. On Supreme, Coltrane was communing with the afterlife. By 1966, he was speaking through it. Herbie Hancock was the resident Blue Noter, playing the piano's 88 keys as if they totaled in the millions. Wayne Shorter, Ornette Coleman, Eric Dolphy, Art Blakey, and dozens of others were all in their respective primes. In order to make a name within that community, let alone establish yourself as a key figure, you had to bring something brand new to the table.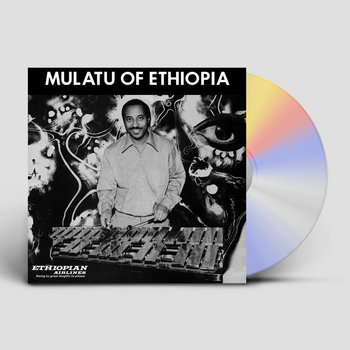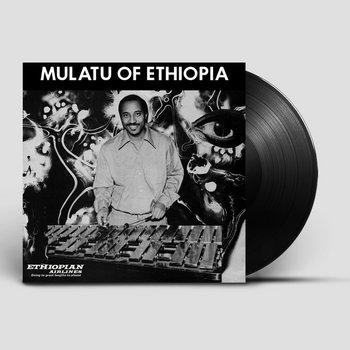 .
00:10 / 00:58
Merch for this release:
Compact Disc (CD), Vinyl, Vinyl LP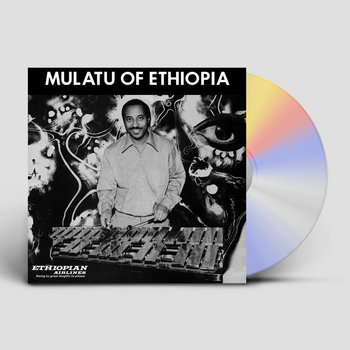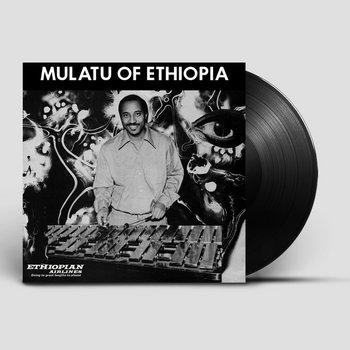 Mulatu isn't an endpoint, but a framework through which Astatke could grow with Ethiopian musicians. "When he went to New York to record it, he was basically recording the session guys in New York from the general jazz scene who hadn't played this music at all," says Quinton Scott, founder of Strut Records. "When you actually hear the album, it sounds very funky, but it's not the finished article from when you listen to his work later on back in Ethiopia with his band there. That's when Ethio-jazz really flourished and became what it should be."
Astatke surrounded himself with a group of highly capable American players, although the compositions took some time to fine tune. "We rehearsed for three to four weeks," Astatke writes, in the album's bio. "It took them a while to get the right feeling in the music." Like any good jazz record, Mulatu of Ethiopia is defined by its feel. Album opener "Mulatu" is a jazz-funk lesson with chopped horns; Astatke's vibraphone rings with the clarity of church bells in the morning. The track seems to groove endlessly, with flute and sax solos taking turns, backed by low-in-the-mix drums with cymbals that color the surface. "Dewel" is a free jazz masterwork, bursting into space from its outset, only to be brought back to Earth thanks to enchanting, Middle Eastern-indebted horns. It slinks and shakes with power. "Munaye" sounds like a long-lost track from the Shaft soundtrack. "Mulatu" is lounge jazz for a club in which you actually want to lounge. The album's diversity within a framework is its greatest strength.
Whether or not Mulatu of Ethiopia was a success in the place he created it was less important than the reception it'd receive back home. Introducing a new twist on a classic sound doesn't always meet with acclaim, but when Astatke returned to Ethiopia, his album and his pioneering sound were a hit. "My music was received quite openly," Astatke remembers. "When I returned home, I had a very good group of musicians with The All Star Band and we became very popular." His band struck up a partnership with Sheraton Hotels, which gave them the opportunity to spread the Ethio-jazz gospel to countries such as Abu Dhabi and Dubai. Astatke's sound continued to cultivate a following. At one point, Alice Coltrane visited Ethiopia to visit the Archduke of Ethio-jazz and learn from his style. The two wound up recording a radio broadcast together. "She was a very kind and interesting lady," Astatke says.
As jazz has progressed into territories far beyond its 1960s and '70s scope, so has Astatke's music. He scored Jim Jarmusch's indie hit Broken Flowers in 2005, which brought his sound to a whole new audience. While that film gained Astatke a renewed notoriety, his late-era work with Strut Records—a 2009 release with the Heliocentrics (Inspiration Information) and a 2010 disc with Either/Orchestra (Mulatu Steps Ahead)—has brought him back to the forefront of a once-again exploding jazz scene. Regarding these records, Scott says, "I think for us [at Strut], the Heliocentrics album was kind of a progression from the Mulatu of Ethiopia album. It kept the sort of funky bits but was a little more psychedelic and had the Heliocentrics touch in it. Mulatu, to me, is a proper artist. He's always thinking forward about things he wants to do."
When asked to reflect on the current landscape of jazz, and the ways its similar to his own freewheeling approach back in '72, Astatke is ecstatic. Jazz is changing, but so is the 73-year-old Ethiopian legend. "It makes me so happy," he says, regarding the state of modern jazz. "When I first created Ethio-jazz, I wanted the music to be popular and to be embraced, but I did not think that it would reach so far." As Mulatu of Ethiopia turns 45, it's growing fresher by the day.
"I think Mulatu's music has sort of fit into that new jazz world really well," Scott says. "Since he became known again, I think more and more people have picked up on his music, the jazz sort of thing. It's just such accessible music."
—Will Schube