LABEL PROFILE
RogueArt Creates Space for Jazz Adventurers
By Philip Freeman · August 23, 2023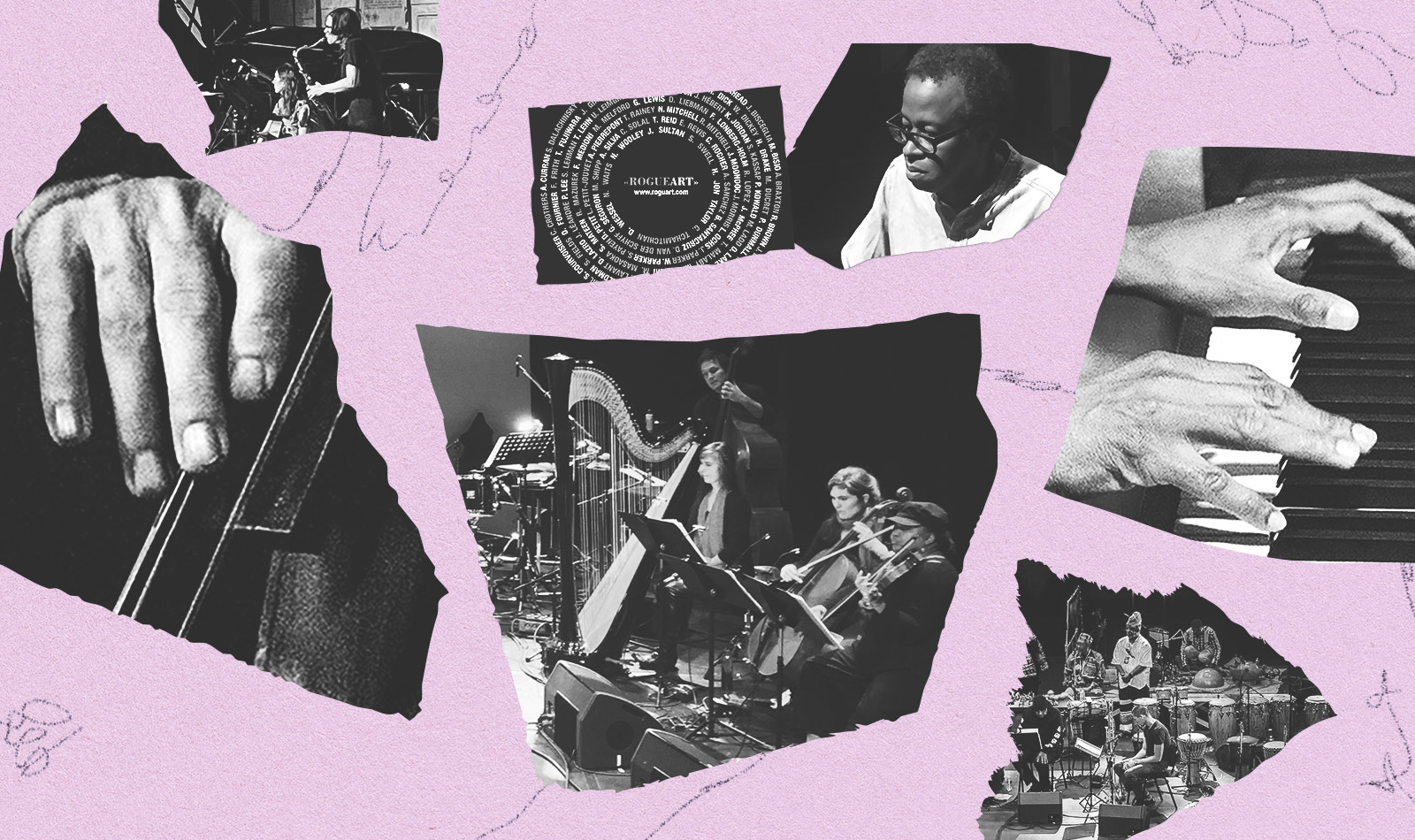 Many jazz labels have strong visual identities. The eye-catching photos of Francis Wolff and the dynamic type treatments of Reid Miles made Blue Note Records's 1960s releases leap off shelves. The orange spines of Impulse! releases made them much more noticeable when filed alongside other drabber LPs. The evocative, enigmatic covers of CTI releases drew the listener into the label's world of sophisticated, orchestral jazz-funk.
France's RogueArt label has established one of the starkest and most instantly recognizable "looks" in all of music by going as far as possible in the opposite direction. Every one of the imprint's releases comes in a simple white cover, with black and red type and two stripes running down the left and right sides. The design was created by the French painter and illustrator Max Schoendorff, at the request of label founder Michel Dorbon. "Max came back to me a few weeks later with a design. I didn't change anything about it," he said in a 2008 AllAboutJazz interview with writer Kurt Gottschalk. He added, "A recording of music cannot be just an electronic file; it has to be an object that music lovers want to keep."
Since Schoendorff's death in 2012, the uniform RogueArt look is just as much a tribute to him as an ongoing stylistic choice. And while the Bandcamp thumbnails for their releases do include artist photos—the better to entice people scrolling on their phones—the actual albums are still black, white, and red.
Dorbon was working as a producer for the short-lived Bleu Regard label for a few years before starting RogueArt. While working there, he released four records: one each by saxophonists Sabir Mateen, Rob Brown, and Sonny Simmons, and finally a trio date featuring pianist Matthew Shipp, bassist William Parker, and Brown. When Bleu Regard went under, he stepped out on his own. Dorbon was able to make connections to the Chicago jazz scene thanks to his friendship with Alexandre Pierrepont. "He's a professor at university, and he's French, but he knows, very well, the Chicago scene," he says. At a dinner with Pierrepont, Art Ensemble of Chicago founder and solo artist Roscoe Mitchell, and electronic musician David Wessel, introductions were made, and trust was established. The first three RogueArt releases, all from 2005, were by drummer Hamid Drake (his debut as a leader), a Roscoe Mitchell quintet session, and a quartet disc led by Brown.
Eighteen years later, RogueArt has become a label that the avant-jazz world recognizes as a home for genuinely adventurous music—and books. In addition to over 100 CDs and LPs, they've also released four volumes of Conversations, collections of interviews conducted by Parker. "He had a lot of interviews because […] when he traveled, he had some spare time. So he just interviewed his peers during festivals or whenever," Dorbon explains. The books are an invaluable window into the creative universe of free jazz, as they include discussions with many musicians who are now deceased.
RogueArt has built a long and extensive relationship with Shipp, releasing dozens of his recordings in various contexts and with all sorts of partners. The Shipp catalog on RogueArt is so deep, in fact, that the label has just put out a book by Clifford Allen, Singularity Codex, that goes through it all, putting it into context.
Dorbon's long-term collaboration with Roscoe Mitchell has also paid major dividends this year, as RogueArt has recently released The Sixth Decade—From Paris To Paris, a two-CD recording of the Art Ensemble of Chicago's February 2020 performance at the Sons d'Hiver festival. "I was at the gig and maybe one year or 18 months later the director of the festival called me and he told me, 'I have the tape. Are you interested to release the tape?'" Dorbon recalls. He was interested, but he wanted to make sure it was different from We Are On The Edge: A 50th Anniversary Celebration, which had been released on Pi in 2019. "[Pi Recordings owners Yulun Wang and Seth Rosner] are friends…we meet every year at the Vision [Festival]. I know that after the days of Lester Bowie, it's mostly Pi that releases the Art Ensemble, but in this specific case because it was a French festival that was the producer; they wanted to work with a French label. And so either it was with us, or it won't be released…And the last point—the Art Ensemble started in Paris. Most likely [The Sixth Decade] will be the last recording of the Art Ensemble. So maybe it was the end of a circle."
Below are seven key RogueArt titles, old and new.
---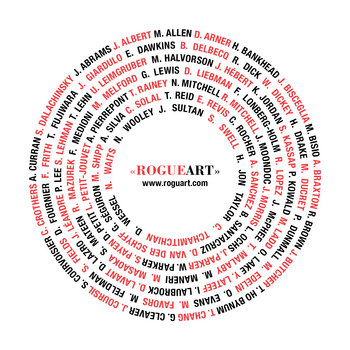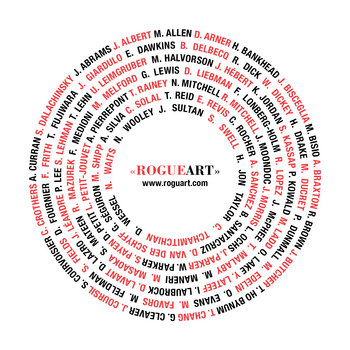 Merch for this release:
Compact Disc (CD), 2 x Vinyl LP
This epic double live CD features two founding members of the Art Ensemble, saxophonist Roscoe Mitchell and percussionist Famoudou Don Moye, joined by vocalist Moor Mother, flutist Nicole Mitchell, trumpeter Hugh Ragin, cellist Tomeka Reid, three bassists (Junius Paul, Jaribu Shahid, and Silvia Bolognesi), and many others—20 performers in all, exploring classic tracks like "Funky AECO" and "Odwalla" alongside brand-new compositions and high-wire improvisations.
Merch for this release:
Compact Disc (CD)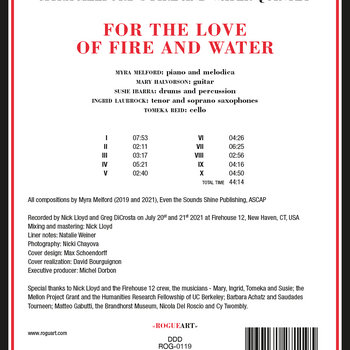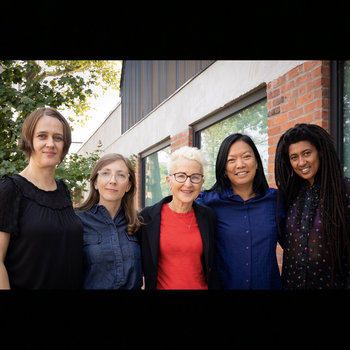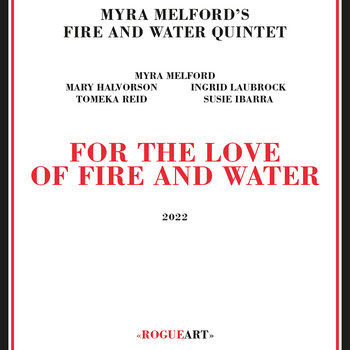 Pianist Myra Melford leads this high-powered ensemble that also includes saxophonist Ingrid Laubrock, guitarist Mary Halvorson, Reid, and drummer Susie Ibarra. The short, potent pieces (10 tracks in 45 minutes) were inspired by the paintings of Cy Twombly, and they have the scribbled, swooping energy of his art, but are also unmistakably the work of these five brilliant players.
Merch for this release:
2 x Vinyl LP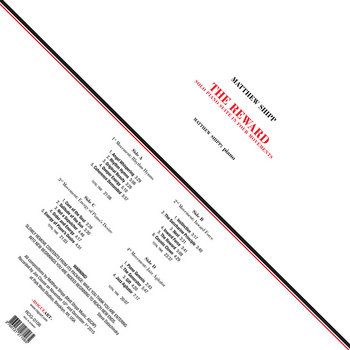 This double LP of solo pieces, most coming in well under five minutes, was recorded in 2015 but not released until 2020. Shipp has many solo albums, and each one reflects some facet of his mercurial personality while all fitting into a vast creative cosmos. This is a meditative and exploratory four-part suite that feels like you're leaning over Shipp's shoulder as he ponders the universe.
Merch for this release:
Compact Disc (CD)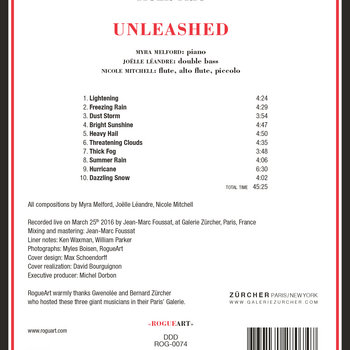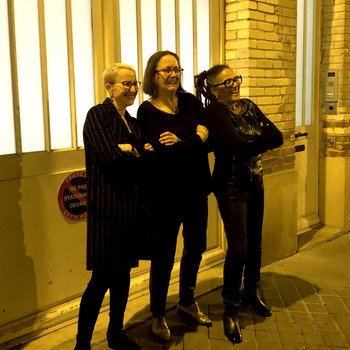 Nicole Mitchell and bassist Joëlle Léandre had been collaborating since 2009, but this March 2016 concert was their first encounter with Melford, and it proves to be quite a powerful combination. Léandre's groaning bowed bass is perfectly complemented by Melford's high-speed runs across the keys, and Mitchell's fierce interjections demand a space of their own. The fireworks they generated together led to a continuing creative relationship, which yielded a second album, Map of Liberation, two years later.
Nicole Mitchell's Black Earth Ensemble & Ensemble Laborintus
Moments Of Fatherhood
Merch for this release:
Compact Disc (CD)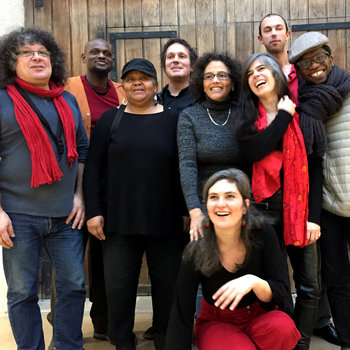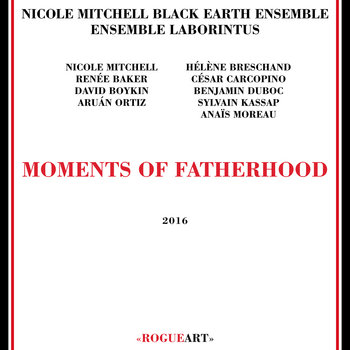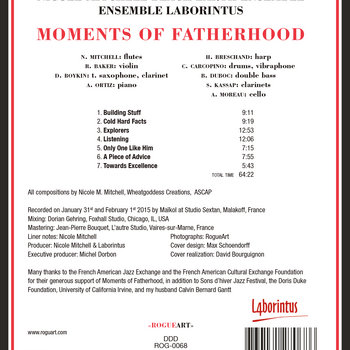 Nicole Mitchell's Black Earth Ensemble has taken a variety of shapes over the years. On this unique studio set, she brings saxophonist David Boykin, violinist Renèe Baker, and pianist Aruán Ortiz to an encounter with the French Ensemble Laborintus: harpist Hélène Breschand, cellist Anaïs Moreau, clarinetist Sylvain Kassap, bassist Benjamin Duboc, and drummer/vibraphonist Cèsar Carcopino. Inspired by the writings of W.E.B. DuBois and the desire to celebrate Black masculinity, this is a large-scale work of folk-y chamber jazz that thrills and swells the heart.
Merch for this release:
Compact Disc (CD)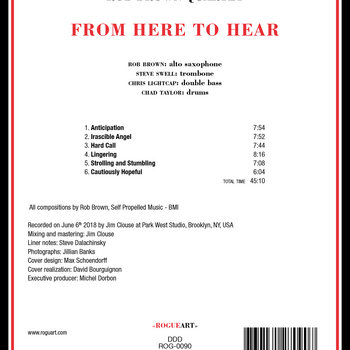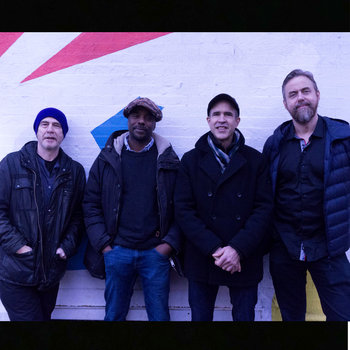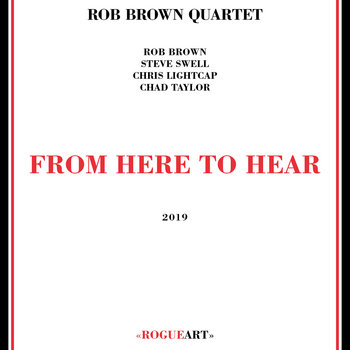 Alto saxophonist Rob Brown is one of Dorbon's favorite artists; he calls him "a great musician…really a musician that would deserve to be much more known." On this disc, he leads an all-star band: trombonist Steve Swell, bassist Chris Lightcap, and drummer Chad Taylor, all of whom clatter and blare through a collection of compositions with thick, shuffling grooves.
Merch for this release:
Compact Disc (CD)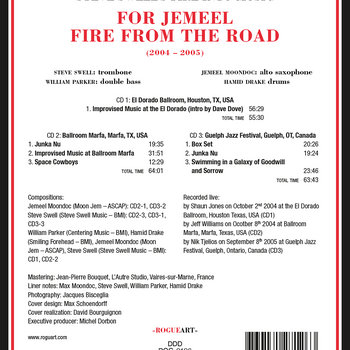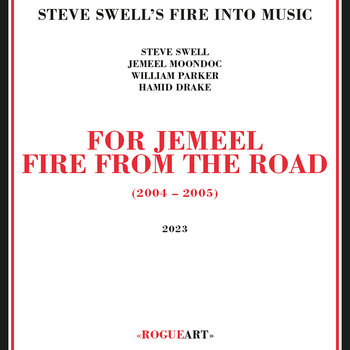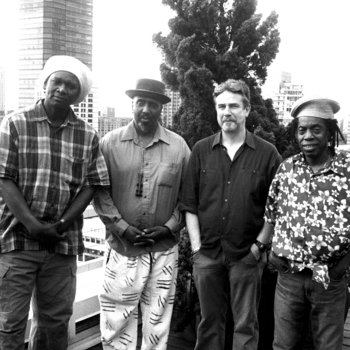 Swell and another under-recognized alto saxophonist, Jemeel Moondoc, spent several years on the road with one of free jazz's greatest rhythm sections, Parker and Drake. This triple CD documents three concerts from 2004 and 2005, on which the band sets up a powerhouse, swinging rhythm and then explores at length—the shortest piece here lasts more than 12 minutes, while the longest is nearly an hour. The ecstatic whoops of the crowd boost the energy levels even higher.