FEATURES
Jazz Flutist Nicole Mitchell's New Concept Album Asks, "What is Progress?"
By Seth Colter Walls · May 01, 2017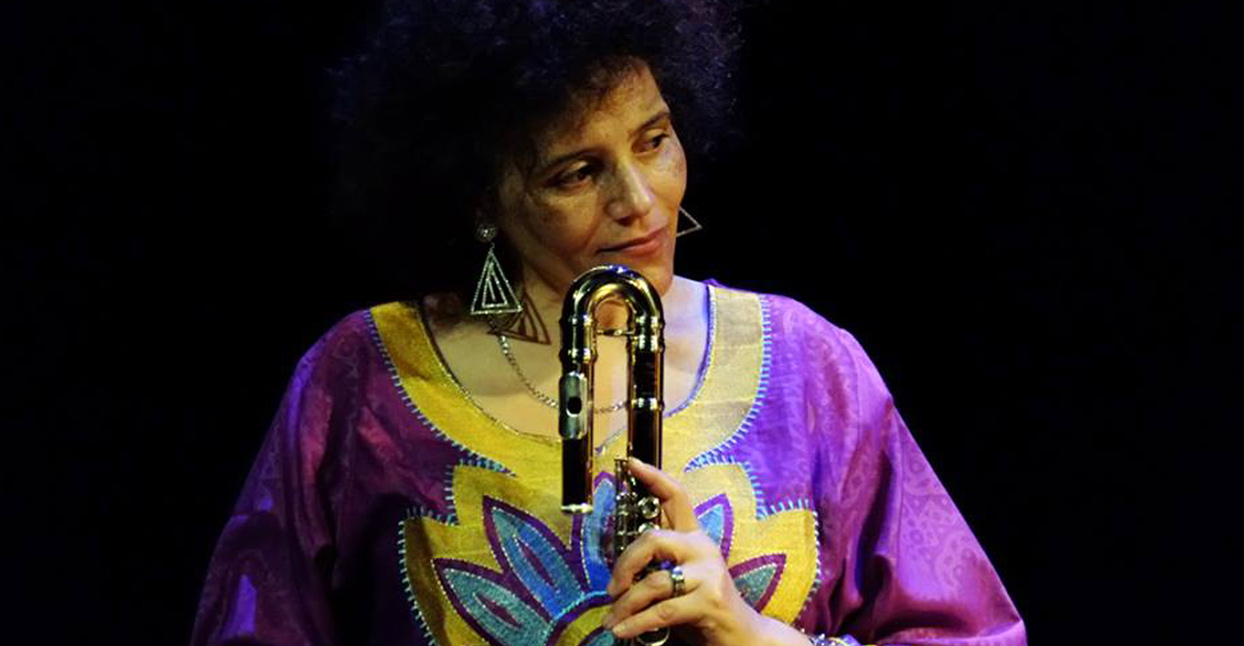 Nicole Mitchell is one of contemporary jazz's great talents on the flute—but she doesn't just deal in riffs. She's also a conceptualist. Her latest record, Mandorla Awakening II: Emerging Worlds is influenced by social science, sci-fi, and speculative trends in fiction. Throughout the record's hour-long running time, Mitchell draws on anthropologist Riane Eisler's distinction between cooperative societies and hegemonic ones, and asks the question: Could the best elements of each tradition be joined somehow?
It's a question that reflects some of the political tensions of the present moment. Mitchell's spoken word lyrics, voiced by poet avery r. young, reference Black Lives Matter as well as post-earthquake conditions in Nepal. For this record, bandleader Mitchell has drawn instrumentalists into her orbit to support this wide-ranging, philosophical form of musical inquiry. She leads an ensemble that includes an electric guitarist, bassist, violinist, and percussionist. For good measure, Mitchell also employs a cellist (who doubles on banjo) and a member of Yo-Yo Ma's Silk Road Ensemble who plays the shakuhachi (a vintage Japanese flute).
This vibrant ensemble sometimes coalesces around elements of noise-rock propulsion, or else progressive funk—often in the same track. No matter the sonic touchstones, the group's performances on the record create a sweeping sense of drama. Mitchell's own contributions include the flute, full of lilting, fast-moving lines, positioning her in a lineage that includes past greats like Rahsaan Roland Kirk. And because Mitchell is eager to find a future that can balance technology with the analog, she also steers electronic effects within the ensemble.
We spoke with Mitchell to discover more about Mandorla's roots in science fiction, her approach to composition, and bandleading.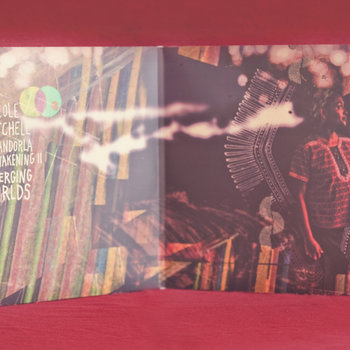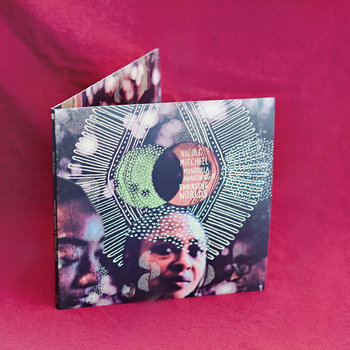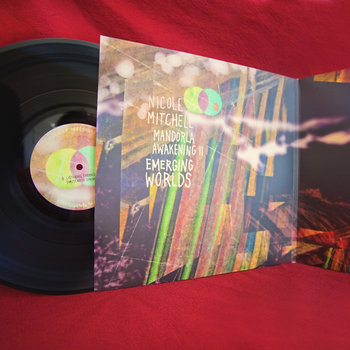 .
00:10 / 00:58
Merch for this release:
Compact Disc (CD), Book/Magazine, Vinyl LP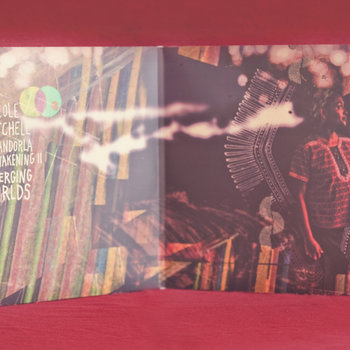 This isn't your first science-fiction themed release. Your 2008 record Xenogenesis Suite was a tribute to Afrofuturist writer Octavia E. Butler. What made you want to keep pursuing that direction?
Well, this whole illusion about progress—we can't even fool ourselves about it anymore. How do we consider ourselves to be moving forward if we can't treat people any better than [we did] thousands of years ago? Technology will go where it's gonna go, but it's not making us better people. That's very clear. So what is progress, and can we actually achieve it? I guess that's where this piece is really rooted. And that's something that I became obsessed with when I started with the Octavia Butler work. And it hasn't quite let me go yet. As time goes on, I just feel stronger and stronger about it. And what I would like to do with the concept is, hopefully, share these questions with other people.
A lot of the songs seem split down the middle. "Dance of Many Hands" has these beautiful, complementary wind-instrument melodies gliding over a swing groove, before turning more aggressive. "Listening Embrace" has a tense opening that leads to one of your brightest-sounding solos, over electric guitar picking. Is that diversity of sound coming from the same conflicts you identify, in some of the lyrics that come toward the album's finale?
Exactly. The piece is really about finding the best of each [tradition] because we have Earth-based cultures that have been really amazing at developing a high level of human cooperation and partnership, in harmony with the planet. And we have all this advanced technological stuff that has been oriented more to financial gain. So, how do we bring the best of these two different ways of being together? What would a technologically-advanced society in harmony with nature look like? And because the piece explores colliding dualities, I've got those different musical languages coming in, too: the African-American expression and Japanese expression. Country sounds, with the banjo, versus more urban sounds. There's a lot more to get into, you know.
On a first listen, it took me awhile to divine that this was a live recording. The mix was so enveloping—I just assumed it was a studio session, until I heard you counting off one of the songs.
Cool, I like that! It was always my intention that we would release it [as a live record]. But going in, you never know if it's gonna work out. It was complicated to bring everyone together. [Shakuhachi player] Kojiro Umezaki is actually very busy with the Silk Road Ensemble, very active with Yo-Yo Ma. So, it's like, to bring him from L.A…
Pressure's on, I guess.
Yeah. I was really hoping it could work out—and was thankful that we got a good recording and got a strong performance with the premiere. Because I had gotten to a place where I had been over-composing a lot, I can get very intricate in my writing. I really wanted to get back to the improvisation. I wanted to make music that didn't constrict the musicians, but allowed them to be who they are. And at the same time, I wanted to guide the piece and shape it. The scores for this piece are mostly graphic: a mixture of [traditional] notation and graphic symbols. And I wrote everything by hand—I didn't use a computer at all, in terms of [composing] the music.
Oh wow! I remember reading your contributions to the liner notes for saxophonist Anthony Braxton's massive box set 9 Compositions (Iridium) 2006. You mentioned how he just dropped all this music on you, the night before the first gig, with all those unique symbols he uses in those scores. Was your approach to graphic notation inspired by any of that?
No, not exactly. You heard a sense of democracy and shifting between configurations within the music, and between the musicians. That aspect of Mandorla is definitely influenced by Braxton's work, because I think he models that better than almost anyone. In terms of having a large group where people make decisions: they're working with all of his material, but then they have agency, and they can cooperate in different configurations within the larger group. Or then we can all play together.
That was really inspiring to see, how he uses his musical group as a platform for exploring how we can develop human interaction in different ways. Not just this bandleader telling you what to do. I was definitely inspired by that aspect of his work. But…his music is very intricately composed. This piece is a little bit looser.
The title of the record has "II" in it. Is there another part of Mandorla Awakening that hasn't come out yet?
It was documented when it was still really a work in progress. It wasn't documented very well. I wrote the composition and I still have that. But I would need to perform it again.
When did you know you needed a taiko drum in the mix, for this chapter?
I've been wanting to collaborate with [bassist/percussionist] Tatsu Aoki. The work that he does in Chicago is really incredible. First of all, he really helps to ground his community by having all these programs for young people to learn taiko. They learn the tradition, but they also learn to push the envelope and to experiment and to collaborate with other people. I thought this would be a great opportunity because of this concept of colliding ancient and urban [styles]. I haven't really done that in any of my previous work before. Also, I think half the band is black women! That's something! The gender balance has been important to me, too. Everybody's bringing something special.
—Seth Colter Walls