LISTS
A Guide to William Parker
By Britt Robson · January 14, 2022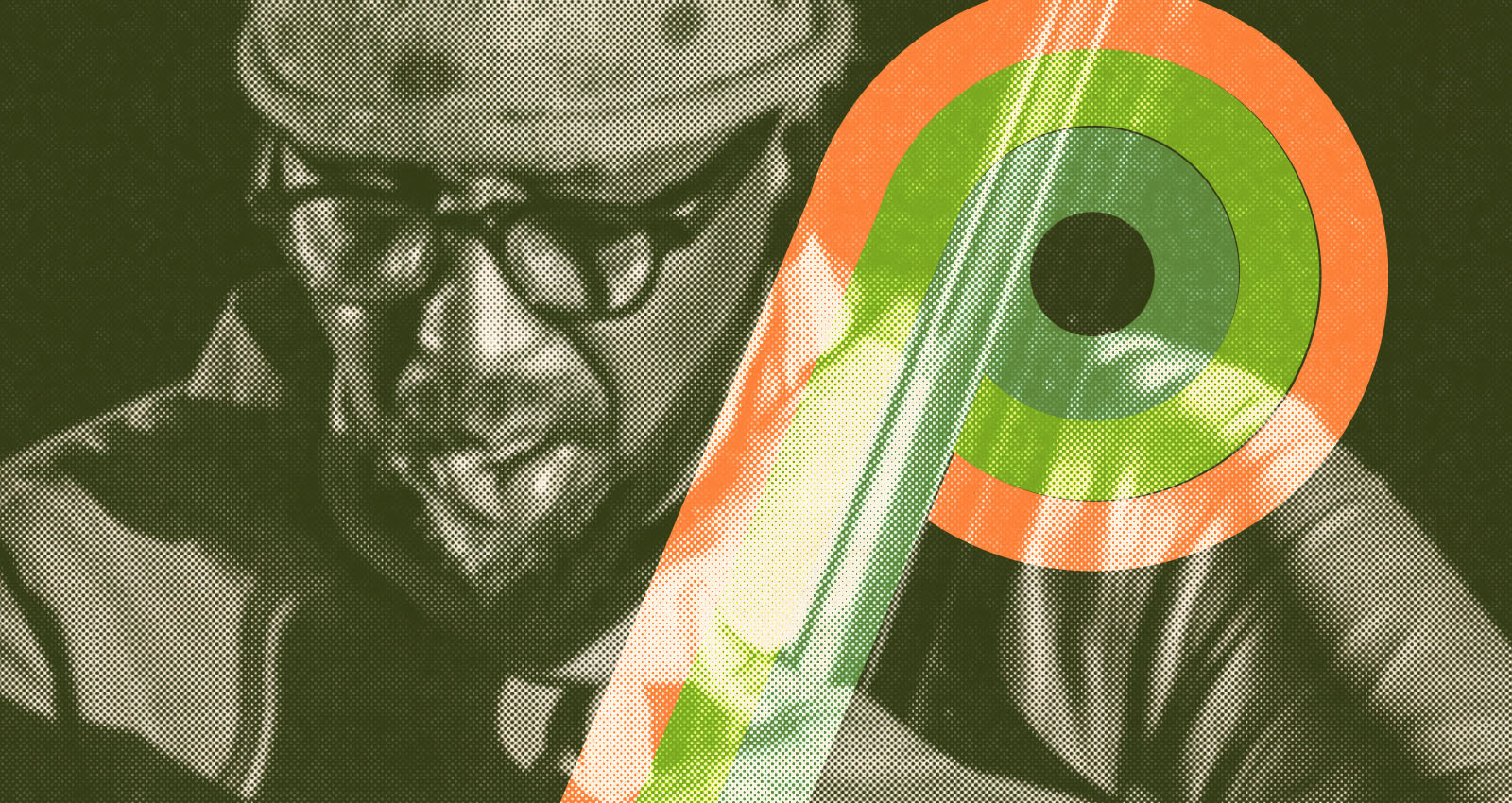 William Parker, who turned 70 on Monday, is the kind of artist who is both appropriately revered and unfairly pigeonholed.
Because his roots are in New York City's wild and wooly '70s loft scene, and he's remained a beacon within the free jazz community for decades, it's easy to underestimate the beauty and stylistic breadth of Parker's music. The acoustic bassist's probing beats are a familiar homing device amidst the gnarly pitch and passion of fiery improvisations, but his artistry also celebrates the entirety of the human condition. Within his vast catalog—he has released dozens of albums under his own name, and hundreds more as a sideman—is music that spans genres, countries of origin, and the full spectrum of emotions. The tenderness of some of his compositions will bring a tear to your eye; the lyrics will raise goosebumps on your neck.
Parker has recorded solo albums, written scores for orchestra, and helmed more than a handful of ensemble configurations in between. Yet regardless of the size of the group or the instrumentation involved, there's always a dynamic flow to his work, setting scenes that flex and evolve from the spacious to the intimate. He is a multi-faceted artist who has written numerous books of poetry and nonfiction, taught at various institutes of higher learning, released a chunk of his music on his own label Centering Records, has collaborated on theater and dance projects and, along with his wife, the artist/producer/acitivist Patricia Nicholson, has been a crucial presence in the annual Vision Festival in New York, a forum for cutting-edge music and the arts.
A generosity of spirit runs through Parker's entire output. A wealth of his projects and compositions pay tribute to colleagues and mentors; others focus on victims of social inequities in a way that favors compassion over polemics.
His output is too enormous for a comprehensive overview; we've mostly overlooked his important contributions to other ensembles in favor of concentrating on his own projects; making tough, ultimately subjective decisions about what to include Those decisions will only get harder as Parker continues to release wonderful music at a remarkable rate.
Solo and Duo Works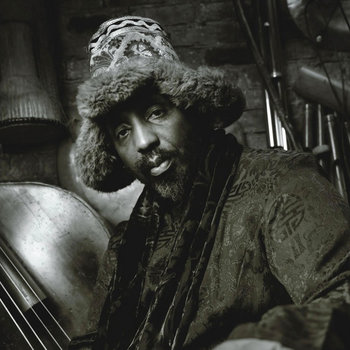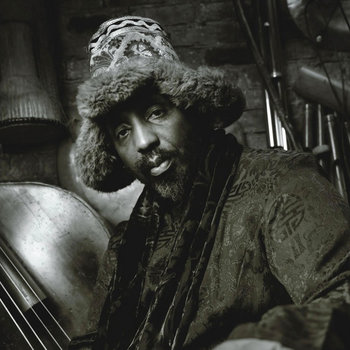 If you are looking for a single solo recording that captures the breadth of Parker's playing, go with the awkwardly titled Crumbling in the Shadows Is Fraulein Miller's Stale Cake. It showcases the way solo William Parker can be an orchestra unto himself. There are slides and cries; humor and pain; the weight of the blues; and some esoteric sounds for their own sake. Parker never rests; even when he stops foraging his imagination, you can hear him examining, tone by resonant tone. Honorable mention is Testimony, early solo Parker from 1994.
The best Parker duo album is a slam dunk. Despite his fruitful associations with guitarist Joe Morris, pianist Matthew Shipp, and many others, nobody partners with Parker better than drummer Hamid Drake. Their first solitary pairing, Piercing the Veil, is a revelation, the best rebuttal to the claim that Parker is mostly an avant-garde free jazzer. These acoustic duets between Parker and Chicago-based drummer Drake create one of the greatest stealth rock-and-roll jazz albums of all time. Parker plucks relentless riffs on "Loom Song" and the irresistible opener, "Black Cherry." He bows with a hummingbird's fury on "Chatima," lightening up a little for the lilting title track. He sets the bass aside to roam the balafon with mallets on the percussion-dense "Heavenly Walk." He blows a Japanese shakuhachi flute on "Japeru" and the double-reeded bombard on "Nur al Anwar." Drake is right there, on drums and various percussion, at every turn. None of it lags.
Spontaneous Combustions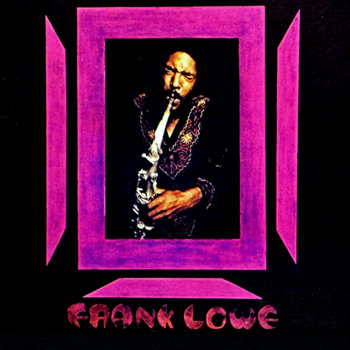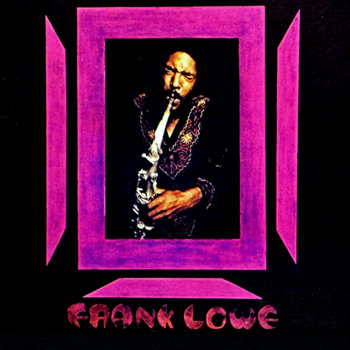 Merch for this release:
Compact Disc (CD), Vinyl LP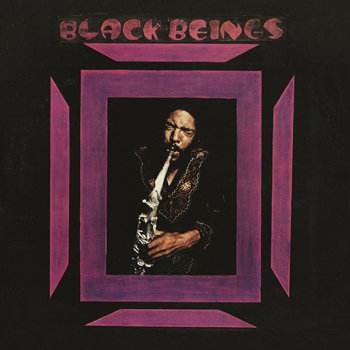 Parker has earned his reputation as the preeminent free jazz bassist on the planet through quality, quantity, and sheer variety of performances. His recording debut as a 22-year-old in 1973 is a group improvisation spurred by the raw, high-register expression of saxophonists Frank Lowe and Art Ensemble of Chicago member Joseph Jarman, who themselves were paying tribute to the "sheets of sound" period in John Coltrane's legacy. There's also a violinist originally credited only as the Wizard (later identified as Raymond Cheng) and drummer Rashid Sinan, who was hired along with Parker to become the new rhythm section for Cecil Taylor.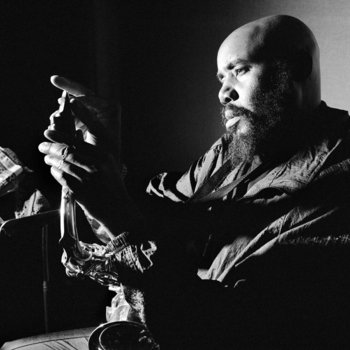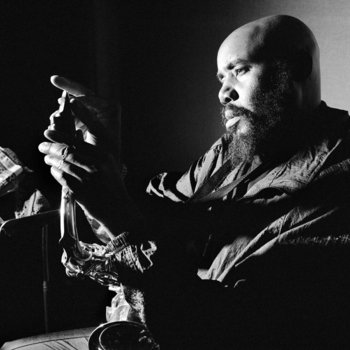 Merch for this release:
Compact Disc (CD)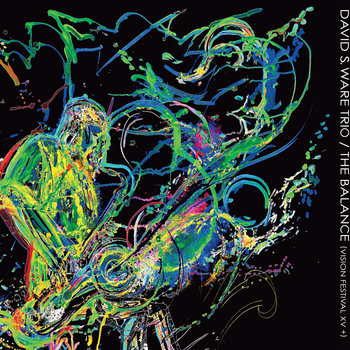 While Taylor became a formative influence for Parker's approach to freedom, the bassist is an especially adept foil for saxophonists, his penetrating pizzicato providing grounding through the most unbridled squalls. Few saxophonists gusted longer and harder than David S. Ware, with whom Parker enjoyed a long relationship. His work with Ware's quartet is more renowned, but the trio, minus pianist Matthew Shipp, better reveals the bassist's kinetic-surveyor role amid the maelstrom. The first half of The Balance is a memorably potent Ware blowing session at the 2010 Vision Festival. The second half is comprised of great outtakes from Ware's Onecept album, where the bassist is challenged by the shifting context of Ware switching from tenor to alto stritch and percussionist Warren Smith goes from drums to tympani.
Merch for this release:
Compact Disc (CD)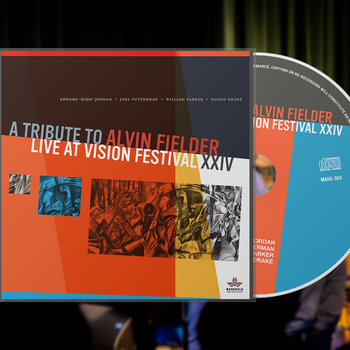 A more recent example of Parker's ability to kindle and regulate fires occurred at a Vision Festival performance in 2019, resulting in more than 40 minutes of splendid spontaneous improvisation in homage to the late drummer and AACM founding member Alvin Fielder, who went down to Mississippi at the height of the Civil Rights Movement to help tend his family's pharmacy. Saxophonist Kidd Jordan is godfather to Fielder's daughter, and Parker visited Fielder in the hospital shortly before he died in January 2019. The music here is scorched with passion and rife with southern blues. Parker expertly shepherds all of it; his solos demarcate chapters in the saga at around minutes 8, 15 and 28, and his lilting tonality and aching arco passages translate memories with poignant eloquence.
Small Ensembles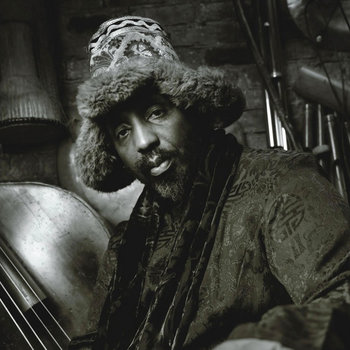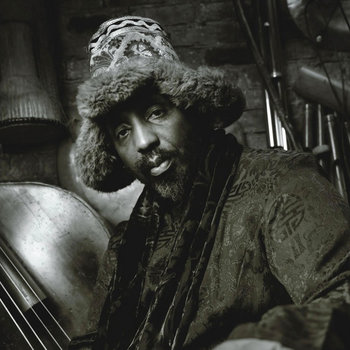 Parker's most beautiful compositions have blossomed via the interplay of small ensembles. The quartet In Order To Survive was the first stable working unit he led, and became an important vehicle for his work through much of the 1990s. The Peach Orchard, a 2-CD collection of live recordings from 1997-98, was long considered their definitive recording—and probably still is. But two decades later, Live/Shapeshifter, while of a different era, is more rewarding musically. Yes, it suffers from being less politically charged; but the quartet feels more graceful, spacious, and less cluttered. Some of it is Parker's maturity as a composer; some of it the personnel switch from redoubtable drummer Susie Ibarra to Parker's most kindred spirit, Hamid Drake; and part of it is a more acute sense of timing and delicacy from pianist Cooper-Moore and saxophonist Rob Brown. Both albums are well worth your time.
Merch for this release:
Compact Disc (CD)
Parker decided to put his telepathic partnership and shared sense of groove with drummer Hamid Drake in the context of the chordless William Parker Quartet with trumpeter Lewis Barnes and saxophonist Rob Brown. The first and most remarkable of the group's three recordings, O'Neal's Porch utilizes eight Parker originals to make irresistible swing music with a mobile pocket, a hybrid of Ornette's hide-and-seek harmolodics and hard bop, supercharged by the steroids of the Parker-Drake interplay. Is it fast or slow, outside or inside? Yes.
William Parker and Raining on the Moon
Corn Meal Dance

Merch for this release:
Compact Disc (CD)
The William Parker Quartet took on the name Raining on the Moon when it added vocalist Leena Conquest and pianist Eri Yamamoto. The addition of those soulful players, mixed with an inspired batch of evocative Parker lyrics and compositions, make Corn Meal Dance an automatic inclusion among his best work. (It is my William Parker desert-island disc.) Conquest delivers indictments without stridency, and the horn charts are whimsical and melancholy at exactly the right times. Pleas for peace and testimony for justice rarely exude such beauty.
After sampling the four albums above, you can decide for yourself if you want to spring for Wood and Flute Songs, a 7-CD boxed set anthology of Parker's live recordings for small ensembles between 2006-2012. The core members of the William Parker Quartet appear on the vast majority of the 44 selections, which clock in at more than nine and a half hours.
There are a number of previously unreleased songs, and Hamid Drake takes on added prominence in a variety of settings, from island grooves to encroaching chaos to old favorites with new twists. The quartet steps up to septet on the third CD, with violinist Billy Bang the most notable guest. Years later, a 2011 concert features the 12-piece AMR Ensemble, and it is sobering to hear "Psalm For Billy Bang," for Parker's friend and cohort who died five days later. There are reunions of In Order To Survive and Raining on the Moon. So much material—almost too much to savor.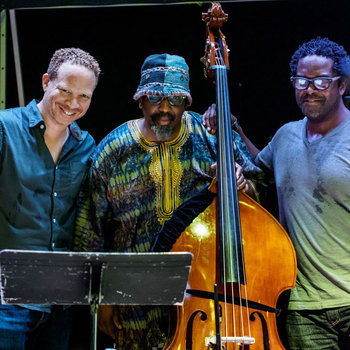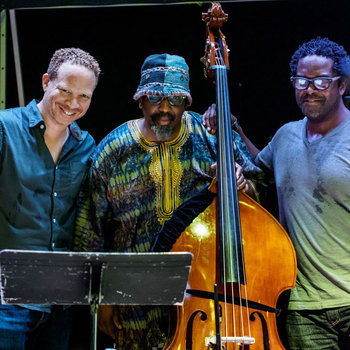 Merch for this release:
Compact Disc (CD)
A notable outlier among Parker's formidable array of small ensembles is the egalitarian super-trio Farmers By Nature, comprised of Parker, pianist Craig Taborn, and drummer Gerald Cleaver, and devoted to long-form spontaneous improvisation. All three of their albums communicate with near-mystical empathy and ingenuity, but none more consistently than their latest, Love and Ghosts, which not coincidentally finds Parker especially prominent in the conversation. And with two complete live "communions" taken from a European tour, this also represents the trio's longest, broadest recording to date.
Orchestras and Big Bands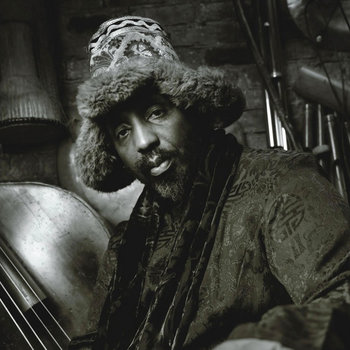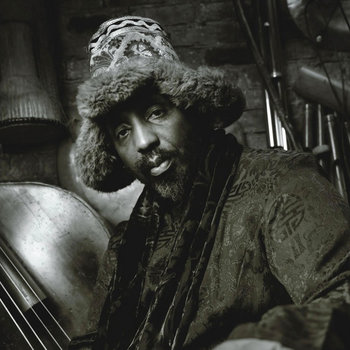 For years beginning in the 1990s, Parker led the Little Huey Creative Music Orchestra, which improvised off his skeletal arrangements. But his work for large ensembles took a quantum leap forward with 2008's Double Sunrise Over Neptune. Arguably Parker's most restrained masterwork for large ensemble, its three long compositions have a hypnotic sway, and a beguiling blend of West African, East Indian, Middle Eastern, and Euro-classical rhythms and tonalities that fold into each other like the murky depth of the sea, or separate into the spangled capaciousness of outer space. Parker assigns bass duties elsewhere, instead playing double-reeds and managing full string and horn sections, undergirded by a pair of drummers. The sinuous melodicism and high-register trilling of vocalist Sangeeta Bandyopadhyay further unifies and humanizes the proceedings.
Merch for this release:
Compact Disc (CD), 2 x Vinyl LP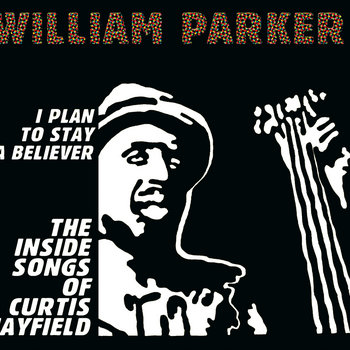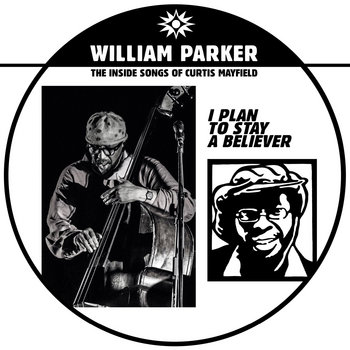 The other two William Parker Orchestra albums of note use the well-known catalogs of other composer-musicians for inspiration. At various points during the first decade of the new century, Parker staged concerts exploring the music of the R&B master Curtis Mayfield, beginning with a grand affair in Paris involving a 90-piece children's choir. Two selections from that show appear on I Plan To Stay A Believer: The Inside Songs of Curtis Mayfield, but the cherry-picking of nine others must have been brutally difficult, given the variety and quality control.
Mayfield's classic tunes have been radically reworked via the usual Parker touchstones of gutbucket funk and jazz-infused songcraft, but the essence of Mayfield—his abiding goodwill, wry realism, and soulful panache—is enlivened by the new context. Along with the choir (added in Brooklyn as well as Paris) and lead vocals, lyrics from the poet Amiri Baraka have been added to classics such as the title song and "We The People Who Are Darker Than Blue." Parker's originals and rearrangements leave room for the spontaneity for jazz improvisation and gospel testimony. As always with Parker's best work, the personal and the political are impossible to separate.
After Parker's spectacular synergizing of Mayfield's catalog with his own creative muse, Italian producer Gianni M. Gualberto commissioned a similar project for the music of Duke Ellington, culminating in a big band concert in Milan. And once again, Parker finds common ground while wisely avoiding pale copycatting of Ellington's incomparable sophistication. In lengthy liner notes, Parker begins by saying the essence of Ellington is in "the jump, the freedom, all layered in the blues." Using Ellington's methods, melodies and chromatic splendor as touchstones, he arranges the material (and composes four originals inspired by Ellington), to fit woolly saxophonists like Kidd Jordan and Darius Jones and vocalist Ernie Odoom, throwing open classics like "Sophisticated Lady," "A Train," and "Caravan" to jump blues on the free range.
An Ideal Sampler
Merch for this release:
Compact Disc (CD)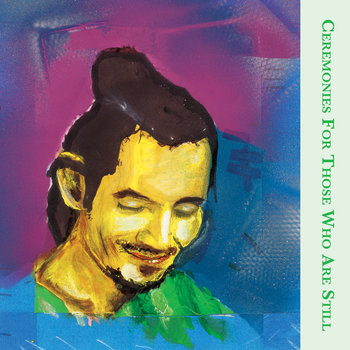 The prolific Parker has released numerous boxed sets that brim with bold, challenging, multifaceted music. But for the most part, it is hard for them to deliver a manageable balance of both breadth and depth that would suit a comprehensive overview of his output. The phenomenally ambitious Migration of Silence Into and Out of the Tone World showcases Parker the composer on 10 hours of all-original music assembled from 2018-2020, and meant to be accompanied by the female voice. Parker often conducts but rarely plays on these performances. It is a stupendous achievement, and a daunting task to undertake as a listener, let alone as a composer.
But there is one collection that fits this Parker overview perfectly: For Those Who Are, Still. The breadth and depth are well proportioned—a less intimidating 3 CDs worth of material, yet representative of Parker's ridiculously broad creative palette. It includes his first composition for symphony orchestra and choir, a six-song opus vocalized by a Senegalese griot and a singer trained in Indian classical music, a 28-minute chamber music piece in tribute to Civil Rights activist Fannie Lou Hamer, and a torrid 25-minute jam honoring Sonny Rollins featuring saxophonist Charles Gayle.
Can't Stop Won't Stop
Whit Dickey, William Parker, & Matthew Shipp
Village Mothership
Merch for this release:
Vinyl LP, Compact Disc (CD)
One might imagine that when Parker finally got Migration of Silence off his plate—and, oh yeah, completed his full-length biography—that it would be time for a break. Instead, the bounty continues: two albums released in 2021 deserve mention on this list. The first is Village Mothership, which reunites the trio of Parker, pianist Matthew Shipp, and drummer Whit Dickey who created Shipp's landmark Circular Temple recording in 1992. Parker and Shipp have logged countless hours together in various groups, and all three memorably constituted David Ware's quartet. But, like Parker, Shipp has been a creative surge on a slew of individual projects. This group improvisation may have felt like time off, and working with a spare, melodic drummer like Dickey, very relaxing. In any case, Parker retains his unique capacity to simultaneously loosen the imaginations of his cohorts while implementing well-timed guidance and structure.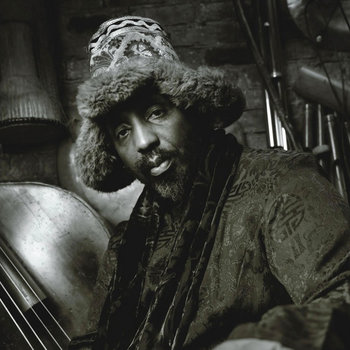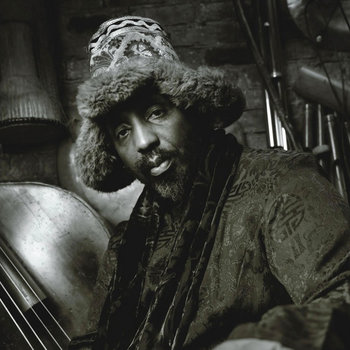 Merch for this release:
Vinyl LP, Compact Disc (CD)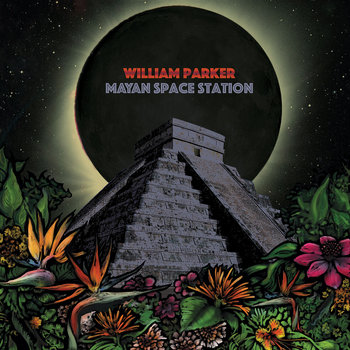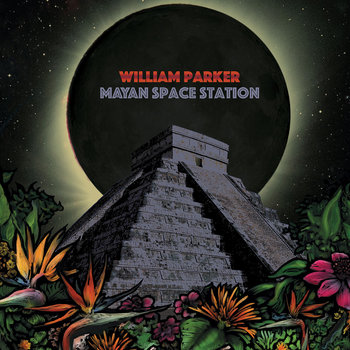 Then, out of left field, comes Mayan Space Station, which unapologetically rocks. Guitar shredder Ava Mendoza unloads like a slightly buffered Sonny Sharrock in a power trio with drummer Gerald Cleaver and leader/composer/bassist Parker. Sure, there are some deft harmonies, and when Cleaver keeps splashing the cymbals, or Parker churns the bow, the prevailing psychedelia is freighted with some refreshingly earthly vibes. But what hits first and hardest is Mendoza's glorious strafing of notes into cavernous phrases after Parker's throbbing groove and Cleaver's keen accents provide the rhythmic and melodic launching pad. It's William Parker moving on 70 with the dopamine glee and energy of a teenager. "Going back is the same as going forward," he told me in an interview two years ago. "You can't repeat what you did yesterday, you want to go to the unknown. The unknown sounds like the root fundamental—that's why we say 'ancient to the future.' So there is no time; the most modern thing is the most ancient thing. But at the same time, the basic rule of things is love."