BEST HIP-HOP
The Best Hip-Hop on Bandcamp: November 2022
By Phillip Mlynar · November 30, 2022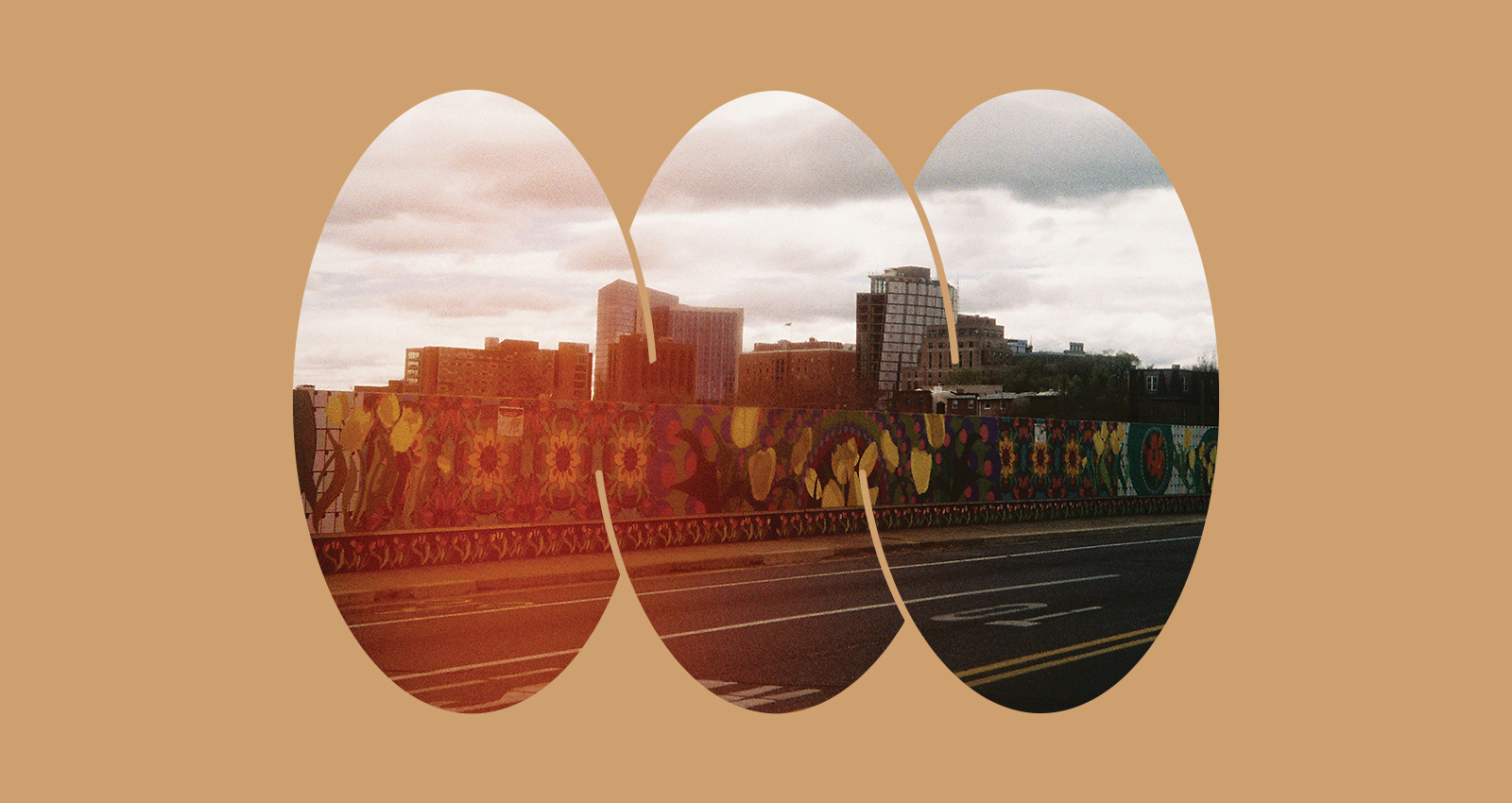 November's spotlight on the ten best new hip-hop releases to hit Bandcamp includes a prolific Los Angeles artist's debut for a progressive London-based label; a Montréal mainstay's anguished, noise-influenced journey; plus a Chicago beatmaker's punk rock-inspired ensemble MC outing. We also dip into a Westchester MC's tribute to the increasingly fleeting fall season.
Merch for this release:
Vinyl LP, Compact Disc (CD)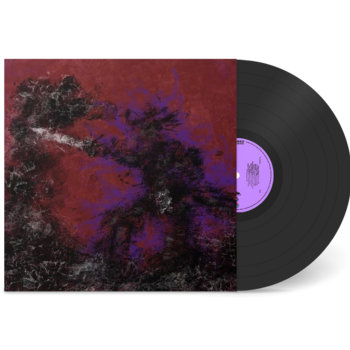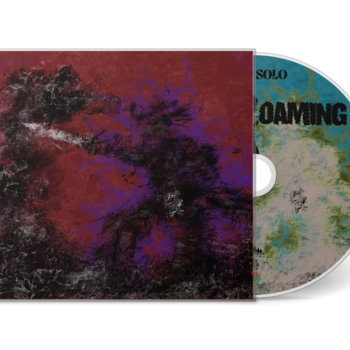 Spirit Roaming formalizes the cross-generational creative bond that's been forged between Brooklyn MC AKAI SOLO and billy woods, whose Backwoodz Studioz label has facilitated the release of SOLO's latest album. Set to a backdrop of sludgy static funk concocted by producer Theravada, the declarative SOLO casts himself as a "modern-day pirate alchemist" on the introductory moment "Cudi" (a track whose title nods to the early stylistic impact Kid Cudi had on the MC). Across the project, SOLO's spiritually-inclined soul searching is supported by an ensemble cast of producers that includes TwentyFifthNight delivering the glitch-rippled "Mob Psycho 100," Roper Williams constructing a wall of filtered bass tones for "DRIFTMAN," and Animoss providing the frosty soul backdrop that anchors penultimate moment "Iron Price." Fittingly, woods himself and ELUCID grace the album's concluding cut "Upper Room" with their verses paving the way for SOLO to bring Spirit Roaming to its resilient conclusion by repeating the song's embedded mantra: "It's not regret—I'll manage."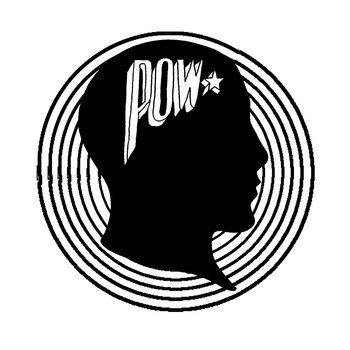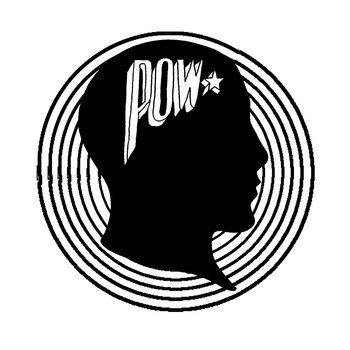 "These stacks of singles need to pluralize/ It ain't no singing—R&B is rob and burglarize," relays Archibald Slim on "Everybody Owe Me," the opening track to the Atlanta MC's latest release for POW Recordings. Backed by a mesmeric blend of skipping synth notes, airy wafts of flute, and cutthroat 808 snares concocted by producer Willie, the rapper strikes an unapologetically defiant note that continues throughout the album, as Slim continually cops to missteps in his past while also sounding at ease with his current station in life. "Everybody want a million/ But don't nobody wanna be the villain," shrugs Slim over heavyweight strands of strings on "Dimes," compactly conveying his agenda. Adding key support to Slim's vision on Worldly Ways, Awful Records' Ethereal blesses the tautly-wrought "Pointing Fingers," Baton Rouge rapper Quadry skates through the blues-tinted "Surviving," and label-mate Gabe 'Nandez brings his husky tones to the woozily melodic title track.
Aptly mirroring the album title's all-caps barrage, HIS HAPPINESS SHALL COME FIRST EVEN THOUGH WE ARE SUFFERING is a hyper intense outpouring of anguished emotions from Montréal rapper and producer Backxwash. The final installment in a triptych of confessional releases that goes back to 2020's God Has Nothing To Do With This Leave Him Out Of It (and also includes the following year's I LIE HERE BURIED WITH MY RINGS AND MY DRESSES), the album is sparked by the relative calm of the voicemail-helmed introductory moment "KUTALI," before "VIBANDA" erupts as a mélange of thudding drums, gothic strings, and firebrand hi-hats. "Let it be known if there's ever death in these poems/ I'm settling the onus on with perfect performance," vows Backxwash, before striking a tortured tone: "To be young and so innocent/ You think love is so imminent/ Ones that you're close/ In the end you suffer the most." Frequently revisiting formative moments in her upbringing, Backxwash's verses on the album resonate like she's hollering through a harrowing therapy session in a bid to ultimately soothe the soul through the cathartic power of music.
Merch for this release:
Vinyl LP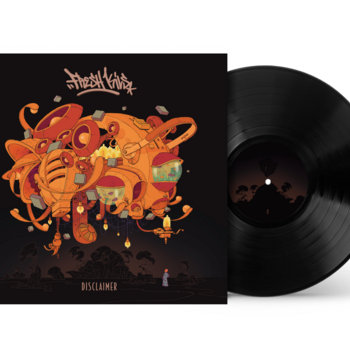 Toronto beatmaker Fresh Kils has established himself as a consistent figure on the modern underground hip-hop scene over the last couple of years, contributing cuts to acclaimed projects from a slew of artists that includes Armand Hammer, Mega Ran and Philly's Wrecking Crew. For the 12-track Disclaimer, the producer pushes his developing musical vision to the forefront to present a collection of songs that coalesce as a beguilingly downbeat and meditative listening experience. Establishing the project's introspective tone early on, opener "Full Moon" is carried by murmuring acoustic guitar, "Disclaimer" undulates with shuffling percussion allied to stretches of bluesy saxophone, and "Disavowed" gently pulses with faint vocal snippets nestled into the texture of the track. Adding a restrained lyrical touch to the session, guest MC turns include Fashawn blessing the nostalgic "Pick & Roll" and frequent Fresh Kils collaborator PremRock teaming with Brain Orchestra for the serene penultimate outing "The Last One."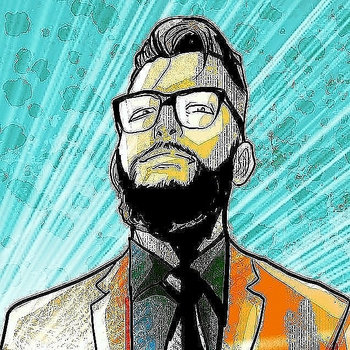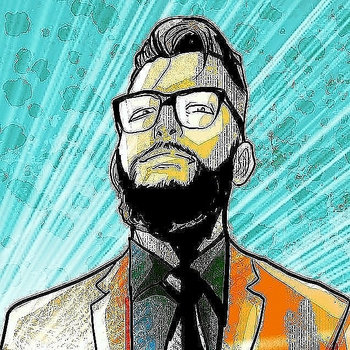 Merch for this release:
Compact Disc (CD), Cassette, Poster/Print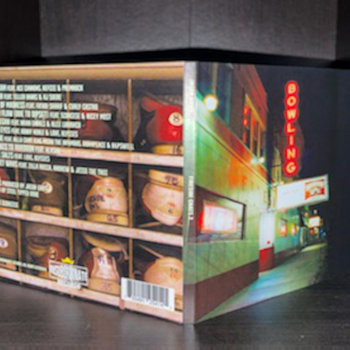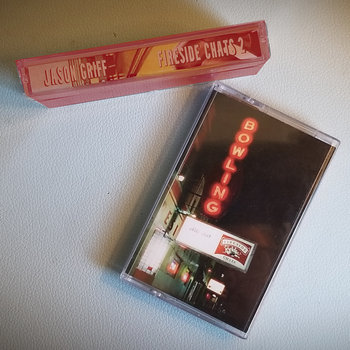 Inspired by teenage memories of attending punk rock shows at the Fireside Bowl in Chicago, Jason Griff's second installment in the Fireside Chats series drafts in a rude array of MC talent to bless the producer's gnarly beat tactics. Introductory moment "Seen Team" taunts Ace Cannons, Defcee, and PremRock to spar over a nervy medley of clattering drums and humming horror flick organs; subsequent cut "DISCMAN" prompts Des Moines MC Teller Bank$ and Seattle representative AJ Suede to journey back to the era of portable personal CD players; and "KetaMegan" inspires Brian Ennals and Alex Ludovico to navigate substance-enhanced conceptual climes. Adding on to the sense of heritage that subtly wavers through the project, "PB & J Flow (Ode to Dipset)" calls on the talents of Scorcese and Nicey Most to homage the days when the animated uptown style and swagger of Cam'ron's crew ruled rap.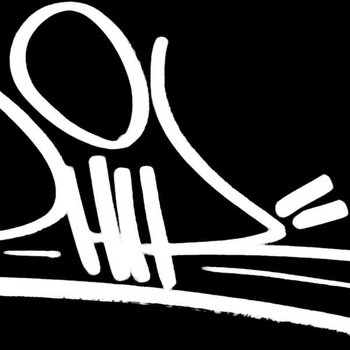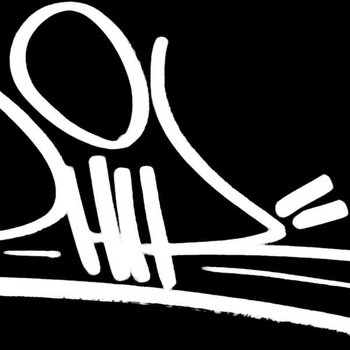 Furthering the Grip collective's recent run of rich releases, CHAINLINK is an intoxicating seven-track project that pairs New York City MC phiik's warp speed verbals with Fresno producer Duro's jazz-inflected loop science. "Run it back I ain't practice for months and I still dominate/ Affect big domino, crime rate ominous/ Mind state prominent/ Prime time shine," volleys phiik on early moment "SLIGHT OF HAND," embracing a backdrop of subdued piano chops and rustling cymbal lines before sliding into existential territory: "You ain't give the drummer some and everybody need a substance to eat/ Bad dream alleviate, counting dead sheep in my database/ When I don't wanna wake up and figure out how today's gonna suffocate/ Great minds don't think alike—they think twice." Assisting phiik across the release, Grip allies Lungs and AKAI SOLO appear on "POULTRY HEIST" and "STRAY DOGS" respectively, while self-styled bush doctor Obijuan brings his deep granular vocal presence to the hypnotic standout "METAL ARMS."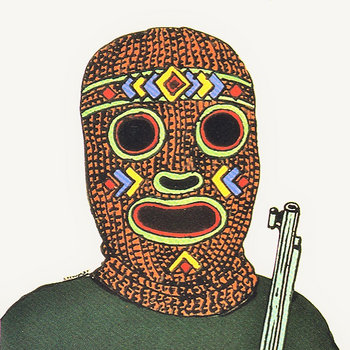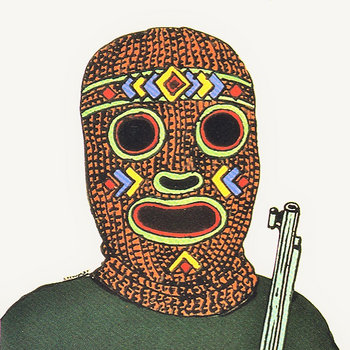 "No one ever really dies/ Well, no one ever really cared either/ They nod as if incredulity made them wiser," rhymes Ruby Yacht captain R.A.P. Ferreira on "mythsysizer instinct," sprinkling wry spirituality over producer Kenny Segal's serene mid-tempo backdrop. A similar sense of musical tranquility bolsters the MC's book smart introspective thoughts across the album, with vital moments including D-Styles delivering a blissful keys-based beat for "lampião's flow," Daddy Kev conjuring a smoke-saturated blues atmosphere on opener "fighting back," and Rose Noir harnessing the charm of a static-encrusted loop for "ark doors." Ending the release on a plaintive but determined note, final cut "boot knife" finds Ferreira quipping how he's "leaving out the important section—it's been my secret weapon," before vowing to "quest for the right note" and issuing a motto for his personal rap movement: "We are the last poets."
Merch for this release:
Book/Magazine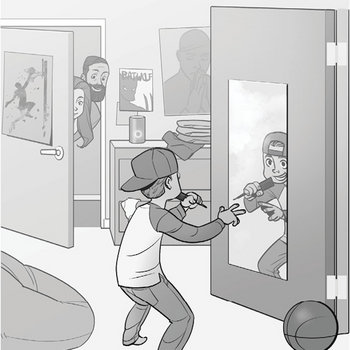 Climate change might be turning fall into the most slender of seasons, but that hasn't stopped White Plains MC Stan Ipcus from penning a collection of songs designed to conjure images of burnt red leaves and melancholic golden hour vistas. True to Ipcus' trademark credo, the MC's lyrics brim with smart nods to late '80s and early '90s rap moments: A snippet from a classic Pete Rock & CL Smooth song prompts "Bust The Way I Flip It," where Ipcus' husky brogue is paired with a self-produced backdrop that brings to mind the idea of the Rotary Connection experimenting with Tropicália, while the Max Bent-crafted "Pumpkin Cheesecake" hosts references to D-Nice, Phife Dawg, and the Beasties over a slinky beatbox rhythm. Expanding the release, a version of the album is also available that includes Ipcus' illustrated hip-hop-themed children's chapter book, the motivational My Name Is Spit: The Dunk Dance.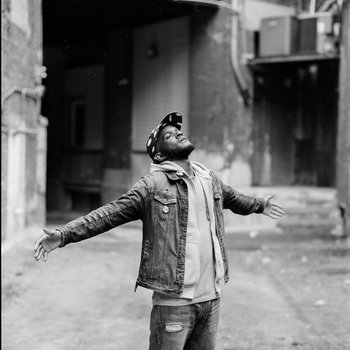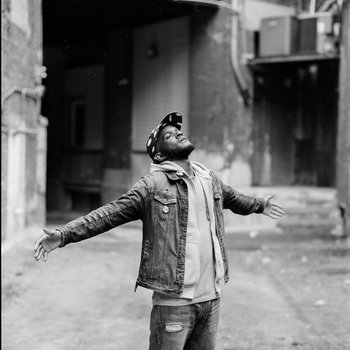 Merch for this release:
Vinyl LP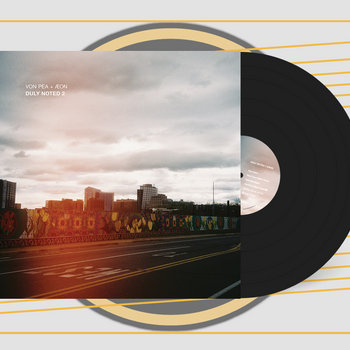 Last year's Dirtee Deacon (In T​.​S​.​O​.​Pea) release was an overlooked gem of an album that paired Von Pea's production with Armand Hammer MC ELUCID's cutting verbals. For Duly Noted 2, Von Pea again embraces the ideal of one MC working with a sole producer on a project, but this time it's Von Pea himself taking control of the mic and entrusting fellow Lessondary member Æon with full behind-the-boards duties. "Now let the joint rock/ Listen to it knock/ Damn near 50 years of this hip-hop/ What a long fad/ I'm with my comrades," raps Von Pea on the crucial cut "Hit My Lick & I'm Out," flowing over a low-key dreamy layer of mid-tempo drums swaddled by comforting keys. Keeping the release firmly in-house, Von Pea's Tanya Morgan bandmate Donwill passes through the tender nostalgia-steeped "Call Mom" to help enhance the nourishing soul-packed tenor of the album.
Merch for this release:
Cassette, Compact Disc (CD), Vinyl LP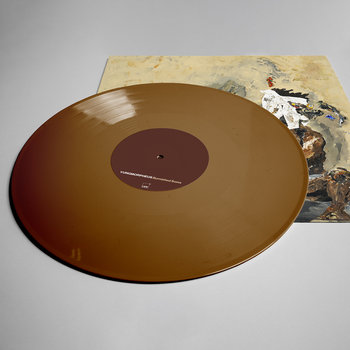 Burnished Sums finds prolific Los Angeles MC and producer YUNGMORPHEUS notching his debut release for the progressively-minded London-based Lex Records. "Laid some groundwork early, just to lock it in/ Don't ever get it twisted in this little game—those are not your friends," raps YUNG MORPH by way of reintroduction on the luscious Creme-crafted opener "The Price Of Convenience," before coining a self-aware sign-off brag: "I had to tweak the style a bit—my old shit pretentious/ Even if I told you how, you couldn't freak them sauces." Enhancing the melodic basis of the project's production, August Fanon contributes the swaying string-laden "Head Above The Water," while UK keyboardist and composer Joe Armon-Jones channels updated jazz fusion panache on the rolling "Distant Place." Underscoring the plaintive tint that's consistently present in YUNG MORPH's words, the crackle-enhanced closer "Sonny's Triangle" showcases the MC reflecting on his career and life choices before successfully finding temporary respite in succumbing to the music and taking "a little moment—let the beat ride."