ALBUM OF THE DAY
Tanya Morgan, "Don and Von"
By Phillip Mlynar · August 16, 2021
​
​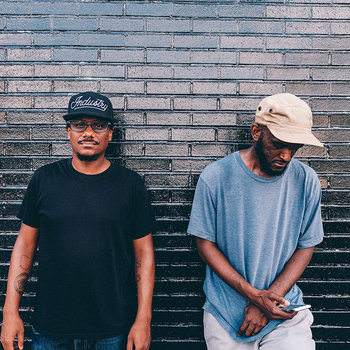 .
00:10 / 00:58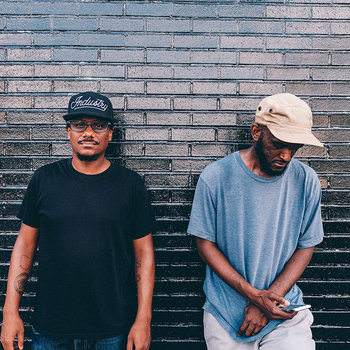 Merch for this release:
Vinyl LP, Compact Disc (CD)
When Tanya Morgan dropped their debut album Moonlighting in 2006, the trio of Donwill, Von Pea, and Ilyas earned complimentary comparisons to Native Tongues, a revered collective of golden age hip-hop artists that included members of the Jungle Brothers, De La Soul, and A Tribe Called Quest. More than any surface stylistic similarities—like their penchant for building songs on loops sourced from jazz records, and their preference for gentle melody over abrasive bombast—Tanya Morgan followed the Native Tongues's lead by presenting themselves as humble, approachable, and occasionally vulnerable human beings. As friend of the group Quelle Chris told Bandcamp Daily, while talking about Donwill's 2019 solo album One Word No Space: "When you listen to Don rap, you're meeting Don the man, not the character."
In the 15 years since, Tanya Morgan has built a deep discography that has only deepened their status as earnest and imaginative artists. Brooklynati from 2009 was brimming with soul-powered beats, and its title referenced the group's split city roots: Von Pea hails from Brooklyn, while Donwill and Ilyas were originally based in Cincinnati. (Ilyas left the group after the album's release.) On 2017's You Get What You Pay For, Tanya Morgan explored the ways a person can acknowledge being a transplant, both physically and culturally, while also acclimating to new environments—a sentiment expressed explicitly on the pensive, piano-led "Transplant Anthem."
The group's latest release, Don and Von, is a worthy addition to their deep vault. Its 12 songs blend gentle bragging with shrewd social commentary, and it exudes a reverence for hip-hop's heritage. Lyrically, the duo laud the benefits of longevity over chasing trends: "Fuckin' legendary and we never paid DatPiff," goes a line on the bustling Von Pea-produced intro. The coda on "WE GO HIGH" revisits the group's origin story, including a flashback to days spent listening to The Roots's Things Fall Apart in a Wendy's in 1999.
Don and Von also furthers Tanya Morgan's conceptual chops. The Clint Taylor-produced "FRESH LEMONADE" opens like a nostalgic summer rap ballad, with warm keys caressing static-laced drums. But its lyrics deliver a pointed commentary on racism, telling the story of a neighborhood resident alarmed by a kid running a lemonade stand, and weaving in criticism of the discriminatory use of "community safety" apps. The juxtaposition of musical tone and lyrical content gives the song a brilliantly disquieting feel.
But whether they're delivering cocksure punchlines or addressing deep-rooted problems, there's an easygoing, conversational lilt to the duo's delivery. "A WHOLE MOOD" may boast an array of iconic rap imagery, from Slick Rick posturing with a bottle of champagne to Big Daddy Kane cavorting with Madonna and Naomi Campbell, but it also features a poignant verse from Donwill, who delivers a life lesson that could handily sum up the group's entire career: "Focus on the is/ Not what isn't/ Watch your own wallet/ Stay hydrated/ And live every day like, 'Damn, we made it.'"