LABEL PROFILE
The Collective Spirit of Atlanta's Awful Records
By Ian McQuaid · July 12, 2016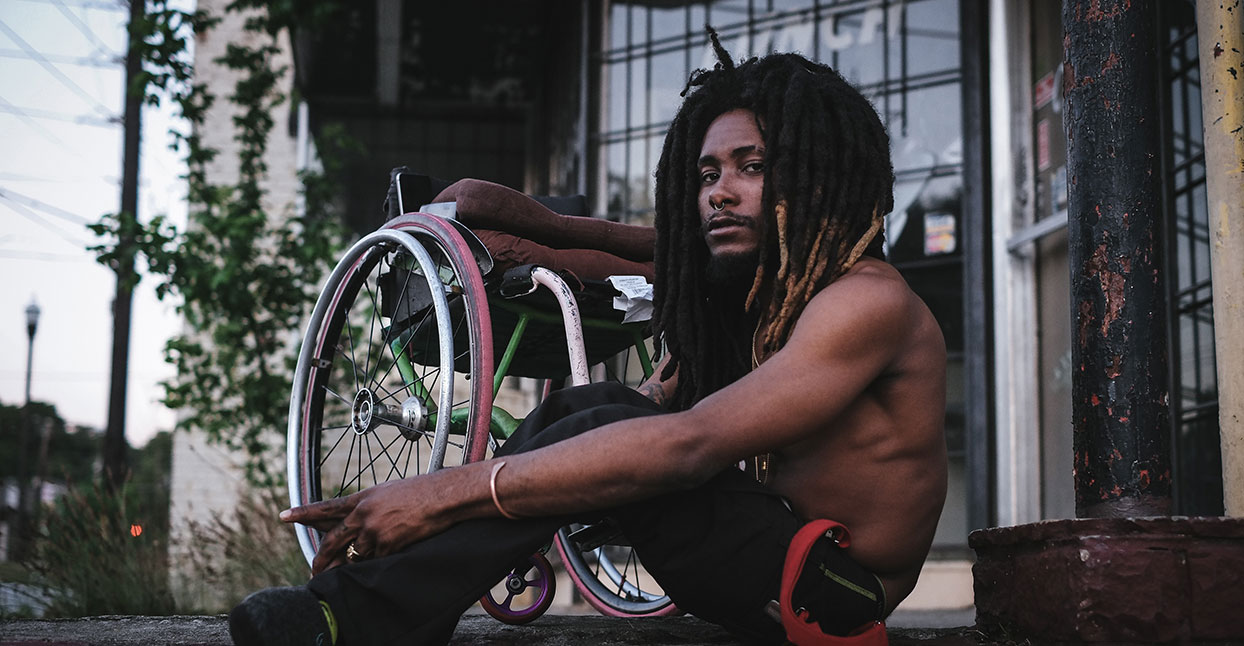 "We're just a bunch of creative people who are friends with each other. We'd prefer to refer to it as a cult rather than a label."
There are thousands of indie rap stables plying their trade online, but none have seen their artists, their sound, and their aesthetic infiltrate the mainstream as thoroughly as Atlanta's Awful Records.
Awful Records doesn't function like a typical label. It's a loose affiliation of friends who met at Atlanta's art colleges, live shows and backyard BBQs, along with a couple of like-minded souls they've picked up along the way. Awful has made their name over the last five years by blurring the edges of hip-hop, drawing on abstract electronica and club-shaking dirty South bass in equal measure. Too sleazy to be called backpack rap, and too sprawling to be labeled trap, Awful is more of an idea than a sound; a collective of friends who live in each other's pockets, partying and absorbing and creating music together. Their lo-fi, woozy aesthetic has struck a nerve with kids sick of mainstream hip-hop's impenetrable sheen, and Awful has amassed millions of plays with tracks like label leader Father's 2014 breakout club hit Look at Wrist. And even as the Awful family have watched fellow ATL collaborators such as ILoveMakonnen sign career-making deals, none of the core roster has been swayed to give up what they see as the only logical stance for a creative in the internet age: complete control over your output.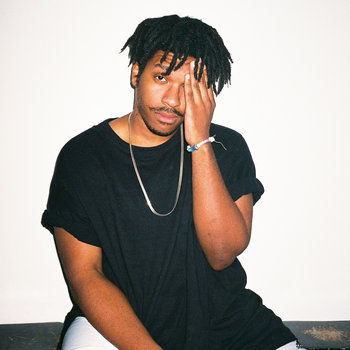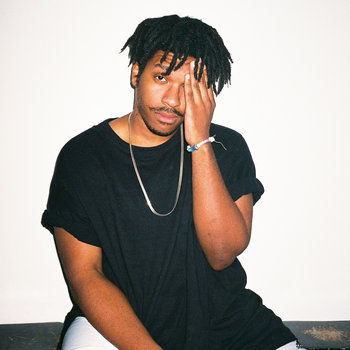 "The only times I've ever considered signing to a major, is if I'm feeling poor as fuck, and tired of struggling and of watching my parents work hard every day. But never, seriously," says Abra, Awful soul singer and producer.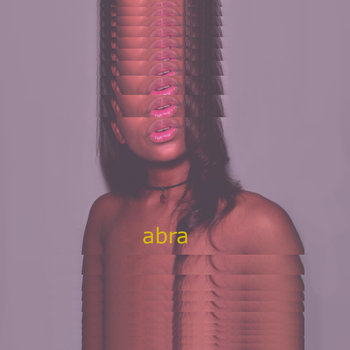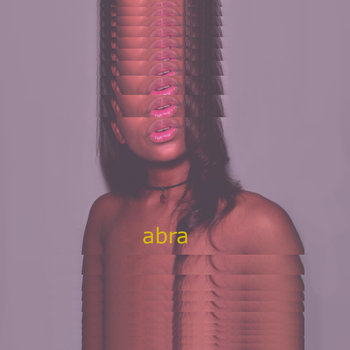 "I love being independent and doing whatever I want—not having to answer to anyone or stick to any path just because I said I would a week ago. If I want to put out a jazz album tomorrow, I could do it. If I want to release 20 singles every day for the next month, I can do that."
That confidence is bolstered by the label's close-knit nature. The 15-ish core players have been through a lot together, which has resulted in a kind of mutual support network. Gahm, who smears together collages of blues and R&B for a sound he calls Rhythm & Creep, says the collective has always been bound by a spirit of unshakable unity.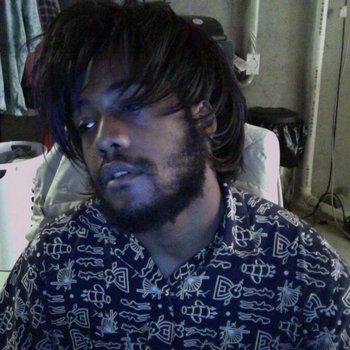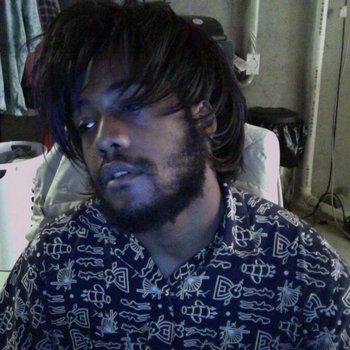 "The way we got together, one person would have the credit to rent a house, and then everyone would move into that house. That would go to shit eventually, and we'd move on," he says. "That kept on happening. We're just a bunch of creative people who are friends with each other. We'd prefer to refer to it as a cult rather than a label."
Like any good cult, the label has given the afterlife some thought. "We're looking into this program that takes your ashes and mixes them with tree seeds," Gahm says. "So that once you die you can plant your ashes in conjunction with these seeds, and it'll grow into a tree. We've talked about all doing that when we've kicked the bucket. We'll have an Awful forest on an island somewhere."
"Awful has always been more of a family," says Ethereal, who founded the label with Father and is among its most prolific artists. Ethereal's work switches between rapping, production, and songwriting, and he's as capable of turning out instrumental beat tapes that tilt between jazz and drum-n-bass as he is at dropping club bangers.
"People are like, 'Ohh this is this new wave of weird music, these characters aren't the usual hip-hop characters that we're used to seeing,'" he says. "There are definitely lots of crews across Atlanta making moves and doing really big things for themselves but, to be completely honest I think Awful is a one-of-a-kind thing. I don't think anybody in Atlanta really sees what our aesthetic is and what we're capable of."
Any concerns Ethereal may have about people underestimating Awful should have dissipated by now. His production work with Playboi Carti produced the sleeper hit "Lost," a syrup dream of slo-mo rave synthesizers and Carti's slurred sex rhymes, it set the young rapper on a rapid ascent that ended with him joining New York's A$AP Mob. This is the kind of solo success that can break crews, but Ethereal is positive about Carti's accomplishments without seeming to desire a similar thing for himself.
"Our main goal is to lift everybody as high as they can go, propel them with the name of Awful," he says. "We're here to facilitate. Me and Father have always known that if someone wants to go and sign a deal, we have no problem with that. I knew Carti was a superstar the day I met him. The time frame I was working in to make Awful bigger wouldn't have been quick enough for him. He's younger and he had a more 'go get it' mindset, whereas everyone else in Awful has been through all this shit already. We can wait it out a little longer to get set up."
'Waiting it out' is a slightly imprecise way of putting it—there isn't much "waiting" going on in the Awful camp. Ethereal has already released a couple of seven-track EPs this year—one solo project, and one collection of lush, Aaliyah-like R&B for the singer Alexandria. Other artists on the label continue firing out releases as it suits them, with no respect for the carefully-scheduled release set-ups of the blandly brand aware.
2016 has already seen scattershot bursts of EPs, albums, and one-off tracks from Father, Tommy Genesis, Lord Narf, Richposlim, Abra, Lui Diamonds, and Slug Christ, with more waiting to drop before the year is out. In other hands, this approach may look unfocused. In Awful's case, it's kind of the point.
"I don't wait on anyone but myself," concludes Abra. "That's refreshing in a world full of hierarchies of power and people telling you how to navigate in their systems. It's my sanctuary and my dominion. I am my own king and queen."
—Ian McQuaid