BEST HIP-HOP
The Best Hip-Hop on Bandcamp: March 2023
By Phillip Mlynar · April 05, 2023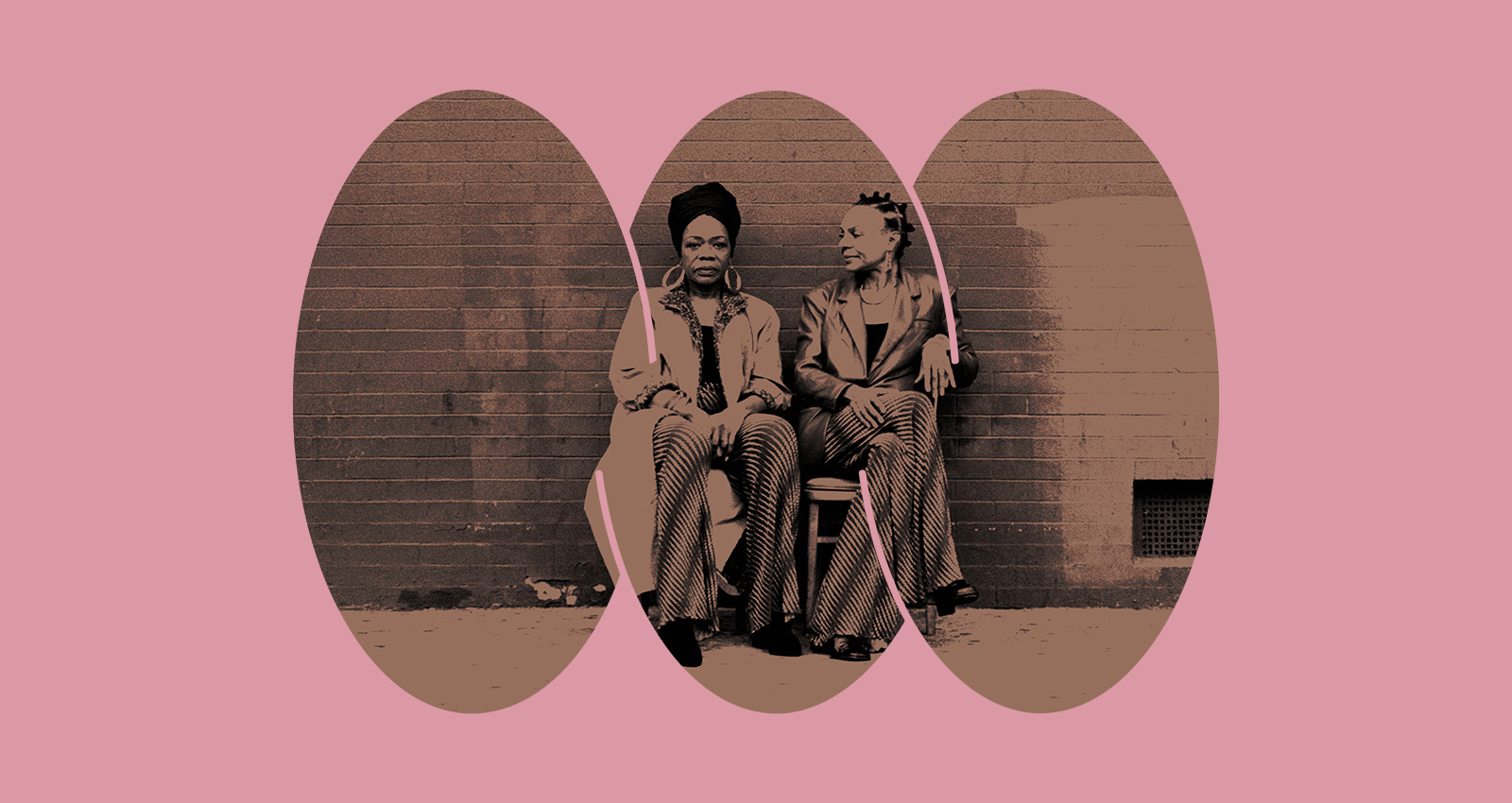 March's round-up of the ten most notable new hip-hop releases includes a Buffalo rapper's seamless blend of cut-throat lyrics paired with autobiographical reflection, a Richmond rapper's self-styled "baby mixtape" project, plus a release themed around the iconic Neon Genesis Evangelion anime. We also revisit a classic turntablist manifesto.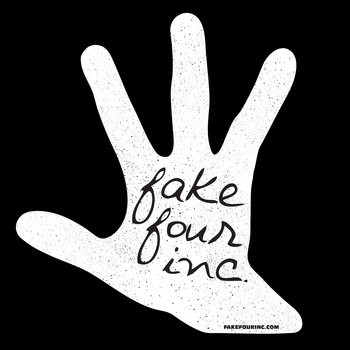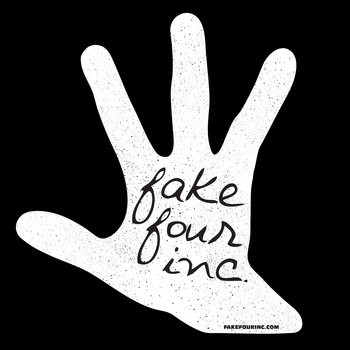 Merch for this release:
Vinyl LP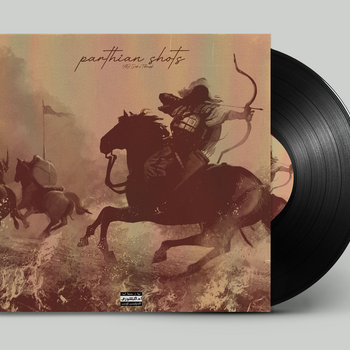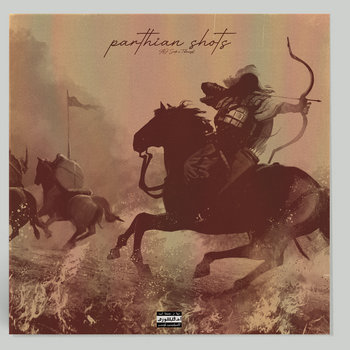 A follow-up to 2022's Metatron's Cube project, Parthian Shots reinforces the creative partnership between Seattle MC AJ Suede and Portland producer Televangel. Like Suede's excellent Hundred Year Darkness collaboration with Small Professor, the rapper's verses shine when set to a series of mid-tempo, jazz-influenced productions. "Wrote this feeling violent on a PalmPilot / Motorola Razr or Sidekick 3 / You can buy anything but loyalty and silence / Trying to start a band of psychedelic power violence," says Suede on opener "First Day" to the accompaniment of wafts of naturalistic melody that cushion the verbals. Features on the album include Mr. Muthafuckin' eXquire on the nervy "PBS Kids," Onry Ozzborn backed by the wavering strings of "Mount Doom," and Rich Jones bringing a lonesome but serene quality to "Goodbye".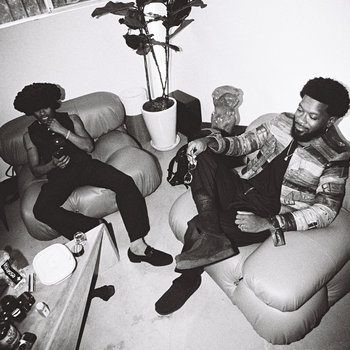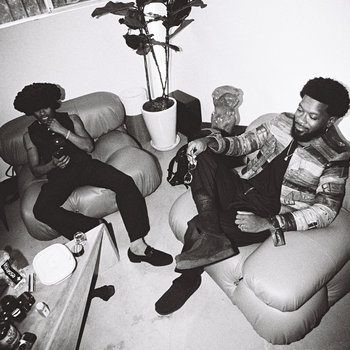 Merch for this release:
2 x Vinyl LP, Cassette, Compact Disc (CD)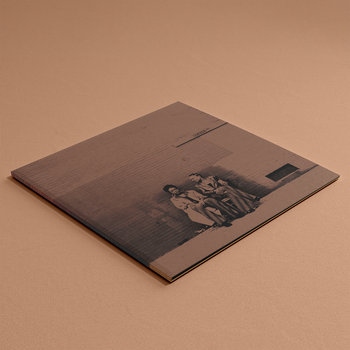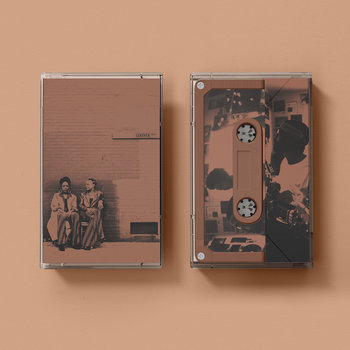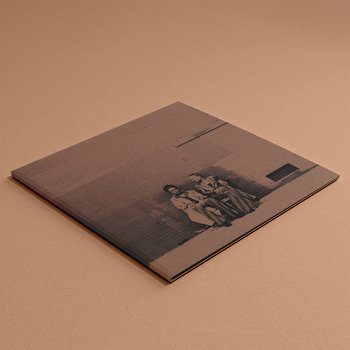 Leather Blvd. is a rich project that brings together the talents of vocalist Pink Siifu and beatmaker Ahwlee alongside cross-generational collaborators that includes Liv.e, Ladybug Mecca, and Denmark Vessey. Creating a musical backdrop that features nu soul and funk influences, Ahwlee's production uses subtle melodic flourishes and hypnotic clipped drum patterns. The blend allows Siifu's hushed vocals to be submerged into the lush textures of the tracks. Imbuing the album with a cozy, nostalgic hue, the Dungeon Family's Big Rube contributes one of his trademark life speeches to the compact "Leather Blvd. Ad." At the same time, the subsequent cut "Brandy, Aaliyah" successfully drums up the feel of carefree '90s R&B days.
Merch for this release:
Cassette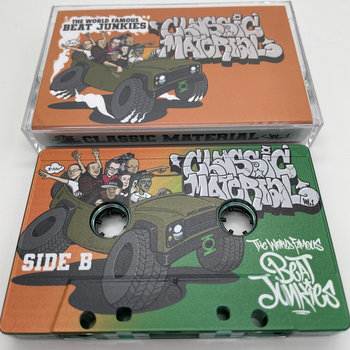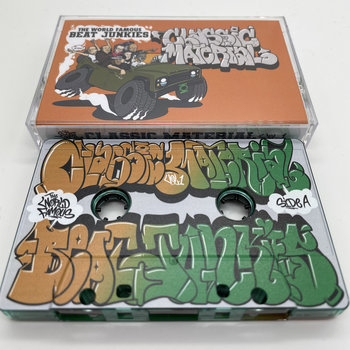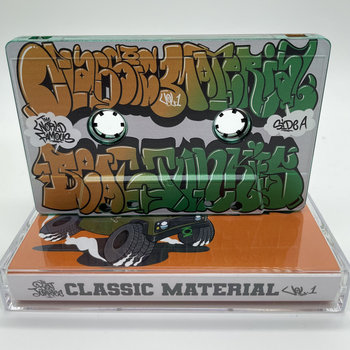 Classic Material Vol. 1 revisits the fertile early 2000s turntablist scene. Originally a CD release in 2001, the project presents the talents of Los Angeles crew The Beat Junkies in a fashion that's equal parts technical showcase and funky break beat-centric workout. After Babu's dynamic one-minute introduction starts the session, J Rocc rips through a collection of vintage breaks and rap snippets on "Funky Beats," before Melo-D segues into more low-key melodic climes with "Dreamin." Adding a punchy vocal presence to the release, a couple of tracks from Dilated Peoples are in the mix, complete with "Service" hosting Evidence paying tribute to the group's in-house turntable maestro Babu, and Iriscience name-checking Technics and Vestax tools of the DJ trade before issuing the warning shot: "The stage prop DJ's run outta luck / Super Duper Duck Breaks? Nah, fuck it, just duck!"
Underscored by the boom-bap of producer Big Ghost Ltd, Noir or Never bolsters New York's Che` Noir's reputation for being an MC skilled at segueing seamlessly between autobiographical lyrics, descriptions of cut-throat violence, and socio-political commentary. "At times we struggled, had nowhere to turn, that's when I missed my dad / Huh, sometimes I grieved the parent that I wish I had," raps Noir over the foreboding strings and piano that carry "Quiet Moves." Then comes the pivot: "Got it on my own, I got it slow, then I flipped it fast / My aura hard to read like it's chicken-scratched / I'm better with skills, my people fed up for real / History of a system that left us set up and killed." Capped at a tight-knit nine songs, Noir or Never also includes support from Flee Lord appearing on "Sleep Paralysis," West Coast veteran Planet Asia gracing the steadily rolling "Caps Lock," and 38 Spesh solidifying on the brooding closer "Bad Apples."
Merch for this release:
Vinyl LP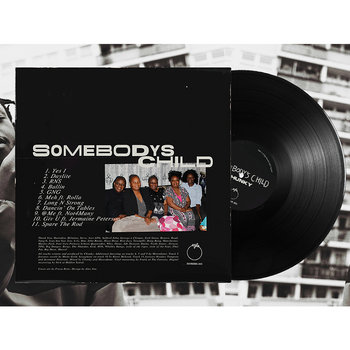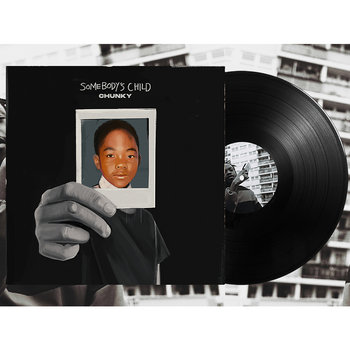 A longstanding figure on the Manchester underground club scene, Chunky's debut album is broadly themed around both years spent growing up in the UK rapper's hometown and time spent on personal reflection during the early COVID-19 lockdown spell. Nodding to the MC's club scene roots, grime and dub influences are embedded in the album's production, most clearly with the sub-bass that anchors multiple tracks and a propensity for sparky percussion patterns fired by metallic-sounding snares and hi-hats. "Hope you're getting my best side / Yes, I / From central, south and the west side / Yes, I," opens the rapper on the project's introductory track, sketching out his local geography before firing off a threat: "Ain't impressed by most of them / Make ghosts of them / Picture perfect posing then / Morose again." Balancing out the blasts of braggadocio, the penultimate "Giv U" showcases Chunky's more tender streak as the rapper digs back into his personal memories and gives a tribute to his mother over a backing of subtle and subdued jazz horns.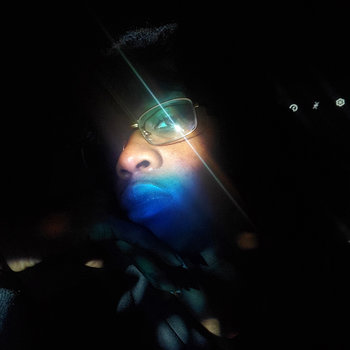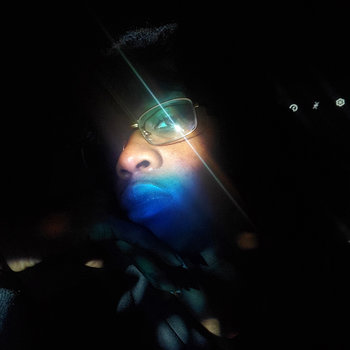 Rapper and producer Decuma's let's play pretend! melds ambient and minimalist classical influences together. "Thin line between help and harm / Years short, but the seconds long / I can't help that I get attached / You lose things and can't get them back," says Decuma on "talent show," one of the album's introductory moments that serves to usher in recurring themes of trauma, dislocation, and grief. "Why is every love I've ever known conditional? / Every pain I've ever known centrifugal? / Every religion, physical?" Adding a layer of musical depth to Decuma's immersive production, yska brings aggravated guitar lines to the fervent mid-section of "basketball," and Issei Herr uses elegiac cello notes throughout the penultimate moment "telephone," a track where the twisting narrative culminates with Decuma saying a climatic chorus line: "Philosophy became a complicated game of telephone—we've all lost, we've all bled."
Pitched as something akin to a companion mixtape to Fly Anakin's 2022 release Frank, stop tryna hack my facebook presents the smooth flows of the Richmond rapper over seven tracks. Combining original production from Sebb Bash, Shungu, and Theravada with classic hip-hop beats, Anakin raps comfortably and confidently. Case in point: The brassy "Guitar Solo" finds the rapper calling out jealous and duplicitous people who don't realize their mistake of entering his orbit. Pushing Mutant Academy pedigree to the forefront, mid-album song "French Quarters" features mainstay Big Kahuna OG pursuing Hollywood ambitions over a backdrop that Anakin respectfully credits to being "looped by me but this was Marley Marl idea."
Nosaj from New Kingdom & steel tipped dove
House of Disorder
Merch for this release:
Vinyl LP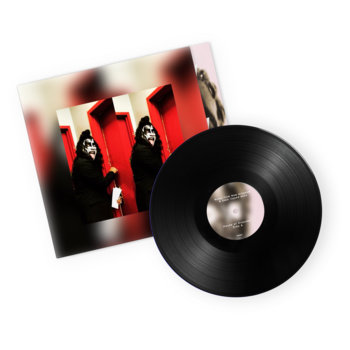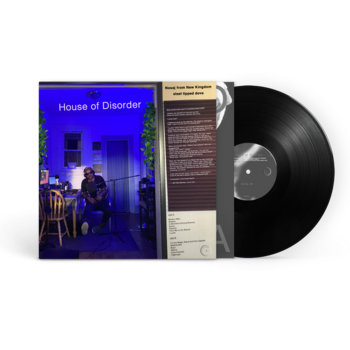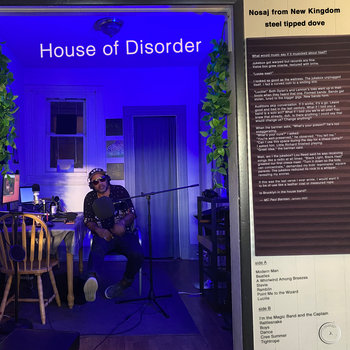 Since 2017, Nosaj from cult '90s rap radicals New Kingdom has collaborated steadily with a new generation of hip-hop talent. Next up is Brooklyn-based producer and engineer steel tipped dove, whose creative path originally crossed with Nosaj's when the latter was sent to his studio to record vocals for a collaboration on Armand Hammer's Shrines. House of Disorder builds on that initial creative bond, with Nosaj delivering his low-slung raspy verbals and folk-styled vignettes over a selection of psychedelic-leaning backdrops that exude a hazy shade of chaos. Skip to "Tightrope" for a snapshot of the album's deliberately disorienting ambiance, with Nosaj reflecting on life over a weighty guitar. Adding to the project's collaborative spirit, MC Paul Barman contributes svelte liner notes hooked around the imagery of a jukebox becoming musically sentient.
Merch for this release:
Compact Disc (CD),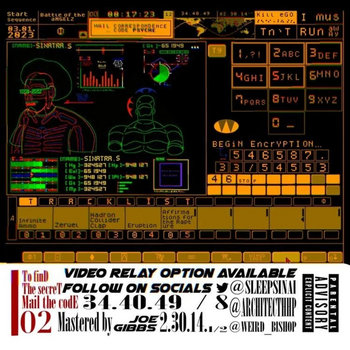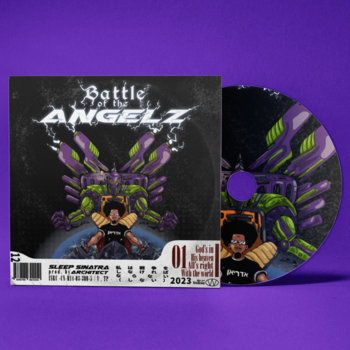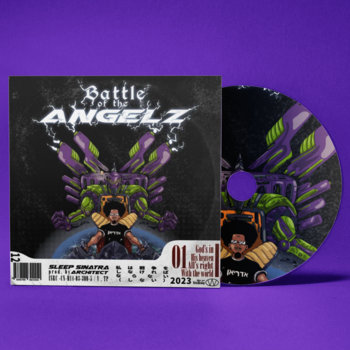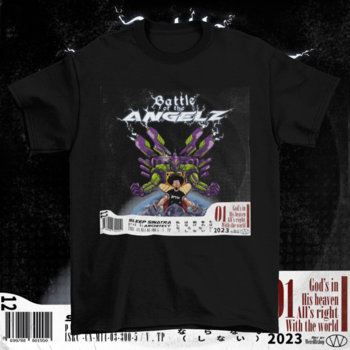 Battles of the Angelz brings together Nebraska rapper Sleep Sinatra and Hieroglyphics-associated producer The Architect for a project themed around the legendary Neon Genesis Evangelion anime. "Terraform a new earth with every verse," raps Sinatra over the guitar that ripples through "Zeruel," a track named after one of the large angel beings featured in the series. "Still climbing mountains with views / On doubters I shine through with insurmountable truth." As the quick-moving album progresses, The Architect's production settles into a pattern of palpably hefty drum patterns topped with off-kilter psych jazz-style loops—a blend that gives the release a fittingly fantastical yet rugged feel. Bringing an extra conceptual dimension to Battle of the Angelz, the cover art is studded with Easter eggs to decipher and discover, including three codes to crack and a treasure hunt to win signed artwork.
Spectacular Diagnostics
RAW LESSONS
Merch for this release:
Vinyl LP
Adding on to 2015's RAW GAME and 2020's RAW UNKNOWN, Chicago's Spectacular Diagnostics's RAW LESSONS brings together a cast of U.S. and UK MCs to embellish a selection of intricately-composed tracks. "Momma leaving left me depleted / Felt like a clown, like going down the drain and only I can see it / With music I felt completed / Men in Black / One flash, I wish my past could be deleted," says Bruiser Brigade mainstay Bruiser Wolf over the gracefully languid melody that hums through "Done," a key mid-album cut that also includes verbals from Sheffield spitter Immi Larusso. As the project unfurls, guest rappers are clustered together to smartly synergistic effect: "Class" lines up the weighty words of Curly Castro, Illogic, and Defcee over reflective boom bap; "The Played List" challenges UK rappers SonnyJim and Kid Acne with a sweet piano-based beat; and the saturnine jazz-inflected "Crisp" unites the baritone brogues of PremRock and Fatboi Sharif. Spotlighting the grand cinematic element of Spectacular Diagnostics' beat-making process, late-album cut "The Brain" trades out any guest vocal presence for Marcus Pinn's expressive cuts and scratches to create an otherworldly and curiously hopeful atmosphere.