LISTS
Looking Back on Bruiser Brigade's Banner Year
By Patrick Lyons · November 18, 2021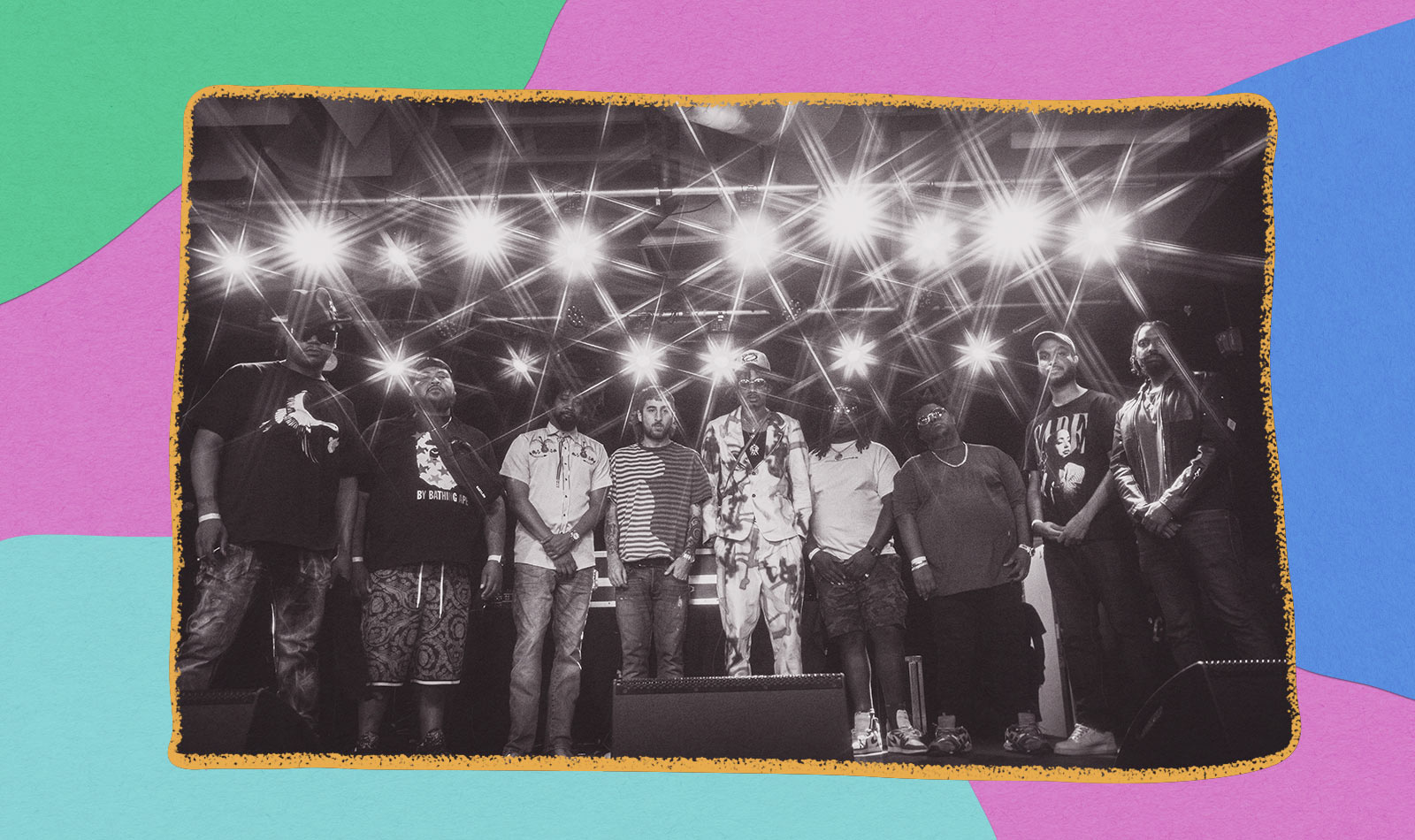 Independent labels who grindin' hard to get to the top, instead of people who just walk in and they just give you a gimmick, and this who you are. You know what I'm saying? That's Hollywood, man. You can't—you can't go out like that. That's why I ain't got a deal now. I ain't going out, I ain't going Hollywood, man. Keeping it straight Detroit, man.
Those are the first words on the album Santa Barbara from veteran Detroit rapper Fat Ray. It's quite a statement of intent, especially considering the winding path Ray has taken through Detroit's various scenes and eras in order to get here. Nearly 20 years into his career, he's found a home on a label whose dedication to tight-knit camaraderie has yielded a more stunning 2021 catalog than any of its "Hollywood" competition.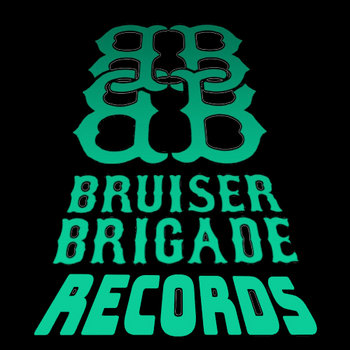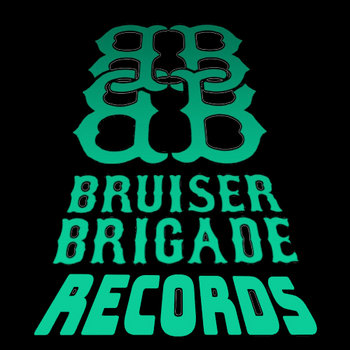 It's fitting that Bruiser Brigade feels more like a crew than a label because, until recently, that's basically all it was. The world outside Detroit was introduced to the collective 10 years ago via its founder Danny Brown's breakout album XXX, the tracklist of which included the chest-beating theme song "Bruiser Brigade." A self-titled EP followed in 2012, the mixtape Reign Supreme dropped in 2018, and the crew's annual Bruiser Thanksgiving concert is in its eighth year running. But until January of this year, Bruiser Brigade seemed to lack any form of organization, commitment to regularly releasing music, or "official lineup." We can thank COVID-19 for 2021's dramatic course-correction, Brown says.
"With the pandemic happening, we're just all locked in the studio together. I would always be on the road, so I could never be hands-on with the music like I would want to be. So by being able to be home I was able to get behind them and guide everybody through their projects. The pandemic brought us together, to be able to sit down and build some camaraderie, because everybody was going their own direction and doing what they wanted to do."
In addition to Fat Ray, the holdovers from the early Bruiser days include ZelooperZ, producer Skywlkr, and engineer-turned-MC J.U.S. Gone are past collaborators like Dopehead, Kash Tha Kushman, and Chip$, and in their place are late-blooming talents Bruiser Wolf and Quentin Ahmad DaGod, as well as workhorse producer Raphy.
"I done seen all of this happen already once over, so I'm just learning from past mistakes," says ZelooperZ. "Our crew has changed, just getting new members and forming more of a bond together on a loyalty and friendship tip. It really don't be too much about the music, just the people, and being more friends and family than putting music out together. It's good to have a good energy with the crew, because it was a little rocky at first."
Apart from Brown and Z, the rest of the crew—all six of them—are in the Detroit house-turned-studio that's become Bruiser HQ when reached by phone. "Now that we've got this crib/studio, it's like an official clubhouse," says Skywlkr. "Before it'd just be like, random trips to Danny's house and then we wouldn't kick it for like two weeks, and now it's just everybody together all the time."
This year, every MC outside of Brown has released a solo album; in May, everyone teamed up for the ridiculously fun compilation album TV62. More often than not, guest verses come from other Bruiser rappers; the lion's share of the production comes from Raphy, Skywlkr, and close Bruiser affiliate Black Noi$e, and Brown gets an executive producer credit. "I love [executive producing]," Brown says. "I could see myself taking more of a role of doing things like that, because I've always been—even with other peoples's albums—something will come out and people say it's trash but I could always find something good in it."
Ahead of the eighth annual Bruiser Thanksgiving in Detroit on November 24th, we're taking a look back at Bruiser Brigade Records' stellar year of releases.
Unlike the other albums on this list, Brown doesn't have an executive production credit on J.U.S's debut album, GOD GOKU JAY-Z. "J.U.S been an intricate part in a lot of my albums, with mixing and recording in general, says Brown. "So I let him sequence his own shit, I let him do his own thing. He's kinda like the Kanye of my Roc-A-Fella."
The Ye comparison befits J.U.S's transition from behind-the-boards to MC, a spur-of-the-moment move last summer. "Black Noi$e came out with an album, and he had the release party at the house, and that just inspired me," says J.U.S. "That night, I went upstairs and started working on most of the joints for the album."
Completing the title track, "Twilight," and "Noveling" in one night, J.U.S got Brown's stamp of approval ("All them shits was fuckin' fire," says Brown) and ran with it, showing himself to be a plainspoken but dextrous rapper. As Bruiser Brigade's opening salvo of the year, you couldn't ask for a more out-of-nowhere stunner. J.U.S is already done with his next excellently-titled album, with GoFundMe a Corvette on deck to be the label's next release.
"We'd been working on the Fat Ray album for damn near two years, but he never really was happy with it," says Brown. "It shows on his album—out of everybody else's albums, you can tell that there was more time put into that one than a lot of 'em."
Santa Barbara may clock in at under 30 minutes, but it's clearly a labor of love, the product of Ray completely changing his recording strategy. "On projects in the past, I let the beats decide what the album's gonna sound like, and I usually pick a wide array of beats," he says. "I just heard beats that I liked and I rapped to 'em. With this project me and Raphy sat down and created a sound that made sense."
That sound—hard-knocking, smoked-out boom-bap—lends itself to the gravitas and studied meter of Ray's voice. "I think of it as making beat tapes, trying to find a sound for each person and making beats that fit that," explains Raphy, who produced all but three songs on Santa Barbara. "Everyone has a unique voice, so it's just finding a good pocket for everyone's voice, finding the good beats that complement the artist but don't outshine them either, where they have space to do their thing."
"I got my own sound, I'm an instrument," raps Bruiser Wolf on his debut album. His style— freewheeling and free-associative hip-hop akin to West Coast rappers like Suga Free and E-40, paired with retro East Coast beats—is so singular that you'd expect Wolf to sound like that fresh out of the womb. In reality, that couldn't be further from the truth.
Ray first heard Wolf freestyling on radio shows in Detroit, and after bringing him to the studio, Brown envisioned a complete reinvention of his sound. "We were all in the studio helping Wolf making shit together, helping him pick beats, because he was rapping over more like West Coast-based production, or some trap shit—he wasn't used to rapping over no East Coast-sounding loops," Brown says. "But I knew that would be dope because we never heard no rapper with that style rap on that type of production."
"Oh my god, you just think about doing something your whole life that you think you're good at and that you love, and then they slap you with some shit," says Wolf. "Raphy's beats was whuppin' my ass, man…Honestly though, the challenge is what you want. If you're challenged by a beat, you'll say some of the illest shit. I was so boxed in."
Bruiser Brigade
TV62
Look at the cutting room floor of any extended session from Bruiser Brigade's recent run, and you'll find gold. That's the idea behind TV62, an anchorless collection of in-house collaborations that never settles into a groove before it's slapping you over the head with a new vibe.
"It's leftovers from other projects and songs that we liked that we just didn't have nowhere to sit 'em," explains Brown. "A lot of people try to look at it like it's a group album—it's not a group album, it's a compilation, like a mixtape if anything."
Amid a spree of actual albums curated to a T, something more off-the-cuff like TV62 is a snapshot of Bruiser Brigade's balance of eclecticism and chemistry.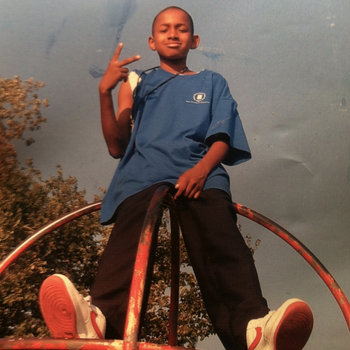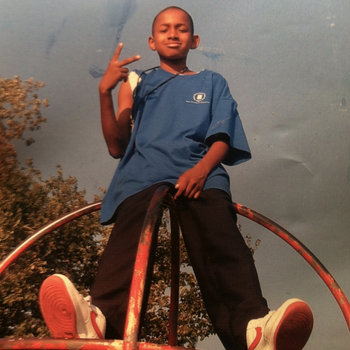 In a crew defined by their contrasts, ZelooperZ is Bruiser Brigade's black sheep. Van Gogh's Left Ear was mostly recorded outside of Bruiser HQ, with outside rappers and producers, and released on Z's own Bandcamp page, rather than the label's. That's been Brown's plan from the start.
"He was the first one," Brown says. "I found ZelooperZ when he was 18 years old. If this Roc-A-Fella, he's like my Beanie Sigel and it's [Sigel's group] State Property. I have to let him move and create his own, because he's been with me for so long and I've groomed him to be a boss, not to be under me."
"He's just let me do my own thing from the beginning," echoes Z. "I remember when I first started recording, he got mad at everybody like, 'He don't record with y'all, he record by himself! He ain't gotta work well with nobody.' So I've always been a loner in that sense."
As a result, Van Gogh's Left Ear is at once more insular and more chaotic than anything else the label's released this year. Also very clearly the product of the crew's youngest member, the album careens between booming shit-talk, zooted non-sequiturs, and smooth, tender cuts in the back half.
Quentin Ahmad DaGod
N.O.A.H.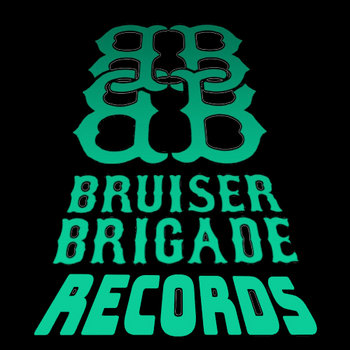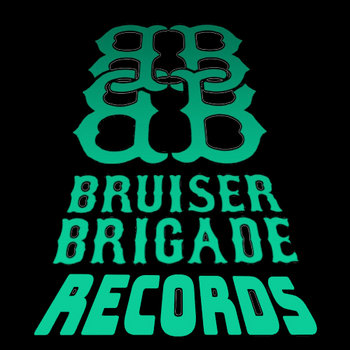 "J.U.S used to have his own studio back in the day and he would always just tell me like, 'I know this one dude, he fire, he fire,'" says Brown. "He came through and recorded with J.U.S and made those joints and then I was like, 'Shit!'
That one dude is Quentin Ahmad DaGod, whose N.O.A.H. is Bruiser's latest release, from perhaps its most unknown entity. "N.O.A.H. means 'n—a on a horse,' like, 'Who is this guy? Where is he from? What's going on with him?,'" says DaGod. "It's a just a surprise, this guy coming in with the Bruisers, but I've been a Bruiser on the low for a while now, and I've been here throughout the entire process."
"I wanted his style to be more jazz-influenced," says Brown of N.O.A.H.'s organic, outré sound. "He's not originally from Detroit, he's from New York, so I really wanted to put the East Coast, early '90s, but still sound like it was pushing something forward with that album. He sound like Styles P to me, so I wanted to make like Styles P on some creative, alternative, but still have that feel of '90s, boom bap rap."