FEATURES
How Jason Furlow Became One of The Forefathers of Trip-Hop
By Phillip Mlynar · August 01, 2017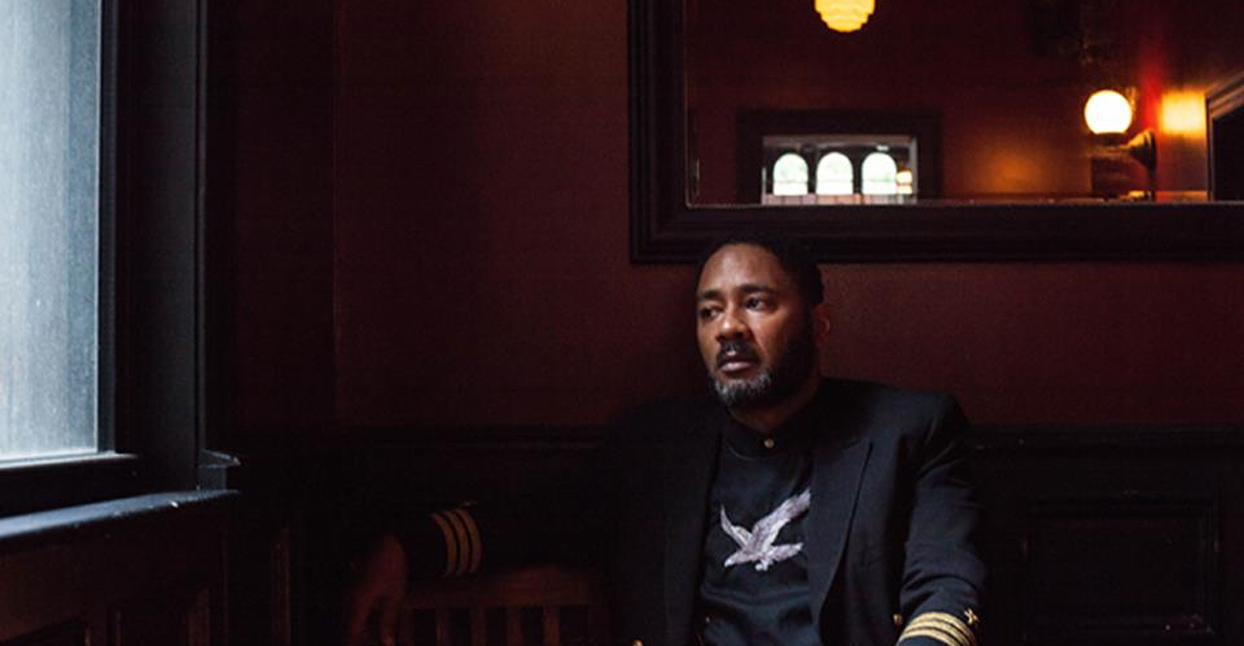 Back in 1994, Jason Furlow was living in a tent he'd pitched in the middle of the sparsely-furnished loft he'd bought in Williamsburg, Brooklyn. Inside, the lead vocalist for the experimental hip-hop group New Kingdom was writing songs for the band's second album, Paradise Don't Come Cheap. Those eccentric living quarters became an anchor for "Animal," a woozy, low-slung funky caterwaul which begins with Furlow, who went by the MC name Nosaj The Great, drawling, "Animal was my favorite drummer / I couldn't get Kurt off my mind that summer / I lay in a tent in the middle of a big old garage / My mind ain't nothing but a big old collage…"
These days, the 46-year-old Furlow lives in a fully-furnished apartment in Brooklyn's Boerum Hill neighborhood. Decoding "Animal" while swigging a bottle of Stella Artois, he says Buddy Miles, who played with Jimi Hendrix, was actually his favorite sticksman. But, at the time, "all the hip-hop drummers were so on point and sounded like ?uestlove and wanted to sound just like the record." Furlow, instead, sought rhythms that were "all over the place and not sounding perfect, just like 'Animal.'" Kurt Cobain's death deeply affected him—he devoured "crazy vinyl Nirvana imports from England"—and he felt compelled to "write all of that shit."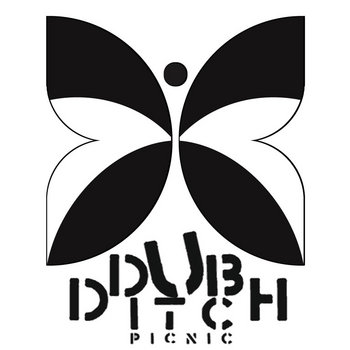 .
00:10 / 00:58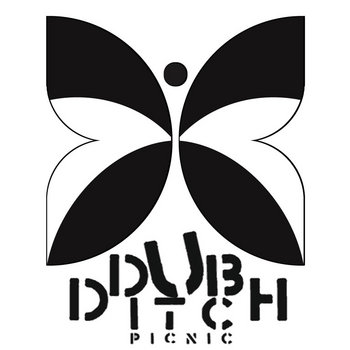 If you've heard New Kingdom's music—which is often tagged as "psychedelic" and "unconventional"—Furlow's unusual living arrangement and thoughtful lyrics will come as no surprise. The group threw off hip-hop norms in the '90s in favor of lacquering breaks with ambient fuzz, flipping samples backwards, adding guitar lines played by their producer and engineer Scott Harding (aka Scotty Hard), and letting Nosaj and his fellow vocalist Sebastian drop lyrics and recite mantras with a drunken swagger and punk-rock attitude.
Recalling the inaugural New Kingdom recording session at Calliope Studios, which lead to the group's 1993 debut, Heavy Load, Furlow says, "We took [Jimi Hendrix's] 'Crosstown Traffic' and put a Post-it note on the guitar, then we put a Post-it on [Public Enemy's] 'Miuzi Weighs A Ton,' and [The Bangles'] 'Hazy Shade Of Winter' from the Less Than Zero soundtrack. We handed Scott Harding those vinyl records. He looked at us, shook his head, started working and we were like, 'It works!' Scott helped us bring that shit out of our brains."
1996's Paradise Don't Come Cheap upped the trippy wanderlust even further and confirmed New Kingdom as hip-hop outliers. Furlow says they were initially mistaken for a funk band or, "this Beastie Boys type of thing." He recalls being treated "as if we were invisible" at industry conventions like Jack The Rapper. "We knew we were doing something we felt was right and super punk rock and against the status quo, which happened to be hip-hop," he says. "But we didn't care because we were so successful in England."
Specifically, New Kingdom had become folk heroes to the nascent trip-hop scene. One of the movement's future stars, Tricky, was brought by his label to an early New Kingdom recording session to witness the studio science. At the time, Furlow admits he had, "a big chip on my shoulder 'cause I was so competitive." He posits that New Kingdom's "Lazy Smoke," which he penned while coming down from a high on mushrooms, could be the first ever trip-hop record. "I don't think [Tricky] stole his shit from us but I felt it was very close." Furlow laughs, remembering a later session with Tricky where he got "super
drunk" and acted "like a real jerk"—which is why the song they collaborated on was titled "Moody Broody Buddhist Camp." (Furlow adds, "Tricky is a good guy and we remain pretty cool.")
Further trip-hop connections came courtesy of Morcheeba: Lead singer Skye Edwards and her band used to "rep hard" in the mosh pit at New Kingdom shows. They returned the love by inviting Furlow to guest on the title track to their 1998 debut album, and flew him to London to perform at the Royal Albert Hall.
Despite overseas attention, when the prospect of a third New Kingdom album was mooted, Furlow felt creatively tapped out. He wanted the group to strip down their sound while Sebastian was interested in adding an orchestra to the mix. "We'd exhausted the possibility of what to do," he says. "What else can you say? The same thing over and over?"
Instead, Furlow retreated to the shadows and began discovering a new voice. He released mixtapes that sampled rock groups like Man Man and The Strokes. He was "paid to experiment" at a studio financed by the Lyricist Lounge open mic company while they were trying to secure a production deal. At some point, he recast himself as Nature Boy Jim Kelly before settling on Jason Furlow. Along the way, he coined a new sound and style that he calls "adult contemporary folk rap"—or, in New Kingdom parlance, "like a mid-life crisis on acid." The new style involved a shift in the way he wrote lyrics to focus on "expressing day to day, vulnerable, descriptive things." Looking back on his New Kingdom vault, he says, "I've already done abstract—you're not going to get any weirder than those records."
.
00:10 / 00:58
The first fruits of Furlow's rebirth is "Last Man Standing/Modern Man." It's been released as a cassette single on the Canadian label Dub Ditch Picnic after the owner, Chris Jacques, tracked him down online. (In his days as a record store clerk, Jaques had 1993's Heavy Load in constant rotation.) Produced by the Afropunk crew No Surrender, with drum programming by CX Kidtronik, the haunting and starkly introspective tracks were prompted by Furlow's move back from Williamsburg to Boerum Hill, where he grew up.
Confronted with a neighborhood that had changed beyond recognition while he'd been away, Furlow sought sanctuary in the long-standing Brooklyn Inn. "It's the last bar left where adults come to drink at 5pm, it's dark, they're playing songs by Solomon Burke with a bartender that looks like Dr. John," he says. Furlow began sketching lyrics on bar napkins. A trip to the bathroom prompted a revelation: Furlow was "bitching about gentrification" while people were "probably bitching about the way I'm changing." Furlow literally looked in the mirror and asked, "Who is that cynical person, this cynical man?" The vignette became "Modern Man." In a hushed, deep brogue, Furlow laments, "My city ain't my city any more / These buildings and these streets, I don't recall / And where did this man in my mirror come from? / That's not the face I knew when I was young."
As Furlow settles back into a couch and cracks open another Stella, he summarizes the song while nodding to his career. "I came back and I was like, 'Damn, this 'hood is so different'—but then I'm so different."
—Phillip Mlynar