ALBUM OF THE DAY
Grain, "We'll Hide Away: Complete Recordings 1993​-​1995"
By Brad Cohan · August 11, 2023
​
​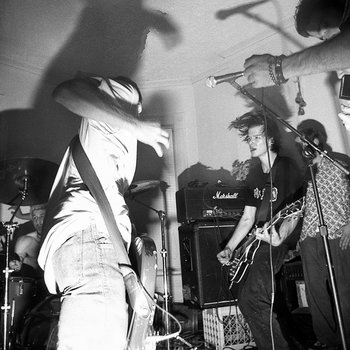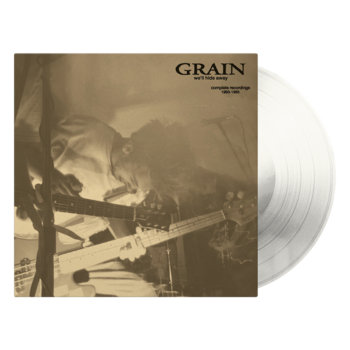 .
00:10 / 00:58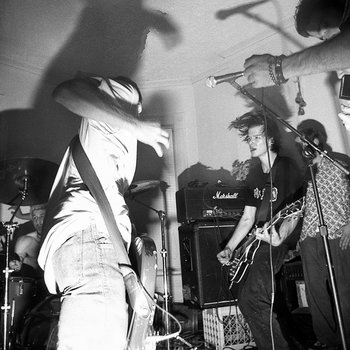 Merch for this release:
Vinyl LP, Vinyl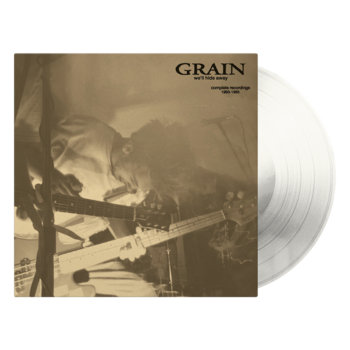 Ohio's contributions to punk rock and hardcore are legion. Forward-looking visionaries such as Pere Ubu and Electric Eels set punk's blueprint early in the 1970s, while noisemaking oddballs like Spike in Vain and The Dark banged out a mangled form of hardcore-centric weirdness in the 80s. But what of the '90s in Ohio? A core catalyst of that period was the Cleveland-based Scat Records, whose motley signees included Guided by Voices, My Dad Is Dead, and Prisonshake.
Dig deeper in Cleveland and within its adjacent environment at that time, and you would have found a semi-clandestine landscape: a vibrant, community-driven, and fiercely DIY movement blowing the lids off basements and community spaces with a primal hybrid of hardcore and indie rock. That leftfield scene is finally coming out of the woodwork, documented in part by the release of a compilation from one of the bands who played an integral part, albeit a short-lived one.
One of these bands was Grain, who developed their gloriously icky, clearly Washington, D.C.-influenced post-hardcore sound with the purely practical ethos of DIY punks worldwide: cut a bunch of 7-inches on the cheap and drop tracks on compilations while embracing the "get in the van" style of touring. Grain's We'll Hide Away: Complete Recordings 1993-1995 captures their grit, grime, and screaming passion.
Grain didn't record a full-length during their brief tenure, but what's striking about We'll Hide Away is not just its sonic heaviness but its cohesiveness throughout lineup shifts. First a trio (guitarist Brian Strazek, bassist Dean Eshleman, and drummer Jason "Jay" Kuebler), they added two members (vocalist Ryan Rinella, who passed away in 2010, and second guitarist Brian Noga) before paring down to a four-piece upon Rinella's amicable departure. Despite this inconstancy, We'll Hide Away rages with seamless abandon. Exceptionally sequenced, it translates as a fully-fleshed album rather than a hodgepodge of songs thrown together at random.
We'll Hide Away features one anthemic, shout-along ripper after another. Sprawling opener "Intro/Homestead" runs the gamut of Grain's incendiary but catchy wallop: five minutes and change of loud/quiet dynamics, buzzsaw guitars, time signature-laden shifts, and (mostly) indecipherable yelps that sound like they were recorded from deep down in a sewer (that's a good thing). Songs like "Nibble," and "Trout" summon the influence of Fugazi—if their guitars were dipped in tons of Dinosaur Jr.-like sludge. "Jim Thorpe" and "Hickory" suggest Grain and Unwound were distant contemporaries; "Anthem" and "Springboy" are aggro moshers cut from My War's cloth. An invaluable snapshot of boundary-crossing Midwestern hardcore, Grain's We'll Hide Away: Complete Recordings 1993-1995 sheds light on a crucial yet overlooked scene and one of the many bands who contributed to it.