SCENE REPORT
There's Room For Weirdos (And Everyone) In Cincinnati's Punk Scene
By Ben Salmon · August 25, 2022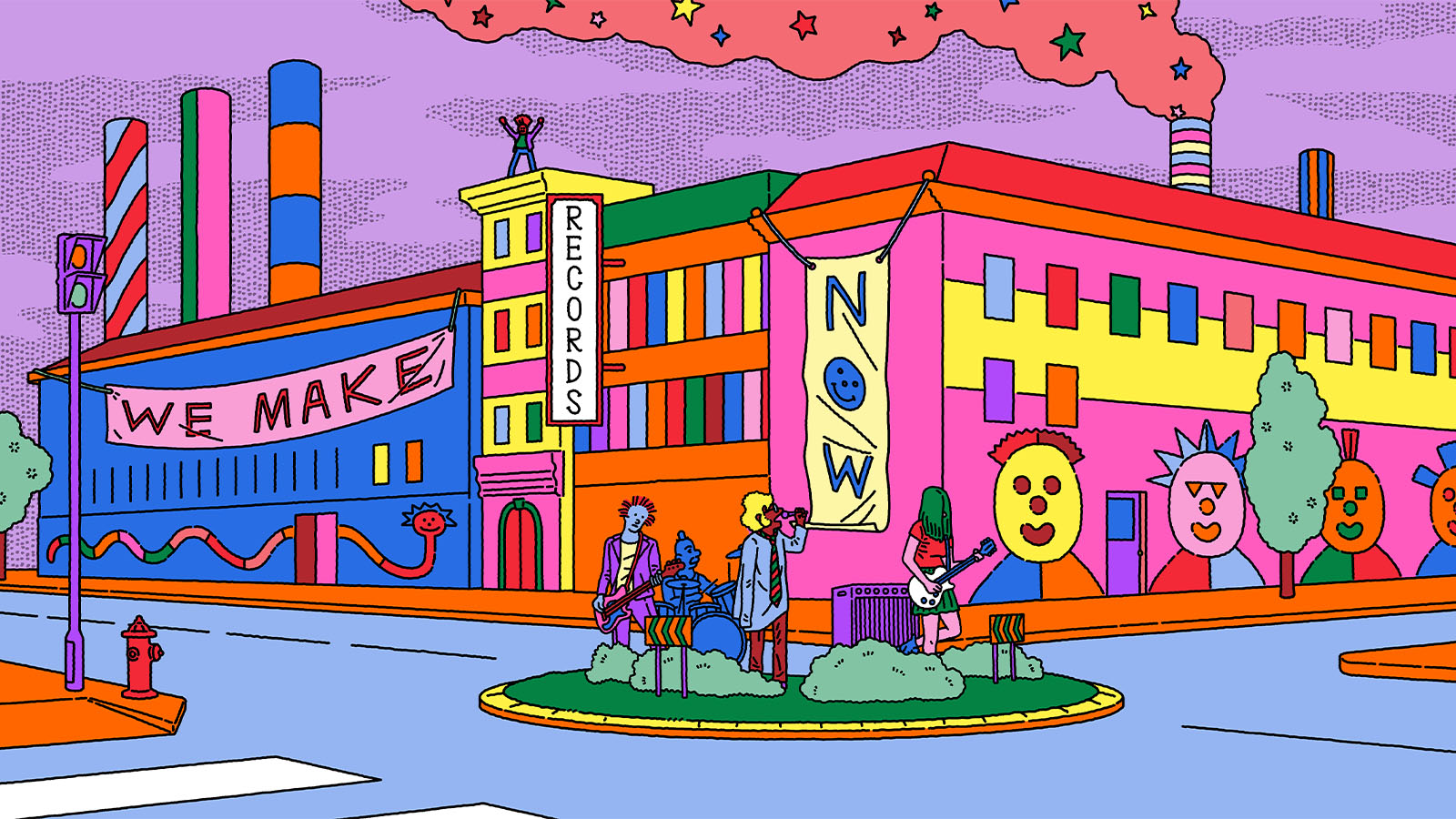 Sam Richardson spent much of November 2019 in Australia on tour with his band Cement Shoes, scouting the country's killer punk scene in his role as owner and operator of one of the best punk labels anywhere, Feel It Records.
Returning to reality after a month on the international road would be tough no matter the circumstances; for Richardson, however, the prospect of heading back to Richmond, Virginia, his home of 13 years, was particularly uninspiring.
"I was like, 'I'm just not excited about coming home to this anymore,'" remembers Richardson, who grew up outside Charlottesville. "Some bands were coming to an end," he says, and beloved rock club Strange Matter had closed a year before. "I was also thinking about buying a house and not really having any success with the budget I was on. I was feeling a little frustrated there."
He looked into well-known music cities like Chicago and Cleveland, but two years later, all signs were pointing to an unlikely Rust Belt town with a tightly knit and increasingly vibrant punk scene. "I stopped in Cincinnati for the first time [in late 2021] when I was following along on the Sweeping Promises tour," Richardson says. At the time, he had just gotten to know Cincy band The Serfs when they toured through Richmond, and he was beginning to talk to another local band, Crime of Passing, about releasing their self-titled full-length on Feel It. "We were in town for like two days, and they showed us a really good time," he says.
In May, Richardson relocated Feel It HQ to Cincinnati for a number of reasons, including relatively inexpensive housing, plentiful commercial real estate, easy access to bigger cities, and the growing number of bands putting a Queen City spin on punk and post-punk. "There's a lot happening here that's kind of new and exciting for the city," he says. "I definitely feel a pulse in the scene here."
Where there's a pulse there's a heartbeat, and Cincinnati's post-punk heart currently revolves around the group of friends behind the aforementioned Crime of Passing and The Serfs, as well as lo-fi post-punk project The Drin and the cassette label Future Shock Records, which mostly releases music made by people within this friend group. "At the end of the day it's a hobby label," says Dakota Carlyle, who runs Future Shock and plays in all three bands mentioned. "It's really a banner for the community of things we have going on here in Cincinnati."
While the core group may be small, the community stretches beyond music, says Carlyle's partner Andie Luman, who sings in Crime of Passing and plays in The Serfs. The University of Cincinnati's College of Design, Architecture, Art, and Planning and the Art Academy of Cincinnati attract "a large crowd of young creatives," she continues, including photographers, videographers, graphic designers, and others who bring energy and visual acumen to the scene.
"Here, everyone gets an opportunity to really put their hands in and make something great for the city, and that's electrifying," Luman says. "I feel like that's the coolest part about the culture here."
A constellation of concert venues and recording studios also play a key role in Cincinnati's post-punk scene. Shows tend to happen at two Main Street bars, MOTR Pub and The Hub, as well as a DIY space called Lambda Research. Music that isn't recorded in basements and attics in town is mostly tracked with John Hoffman at The Lodge, just across the river in Dayton, Kentucky, and at Jerri Queen's analog Checkered Flag studio. ("Booking by word of mouth only," says the Checkered Flag Instagram.)
In addition to being Cincinnati's go-to engineers, Hoffman and Queen are half of the local quartet Vacation, whose drummer, Dylan McCartney, is a close collaborator of Carlyle's, a member of The Serfs and Crime of Passing, and the guy behind The Drin. Vacation plays a more traditional brand of poppy punk rock, but the band is a cornerstone of the Cincinnati scene and an inspiration not only to the bands making noise now, but to the younger generation as well.
"Whenever there's new blood in the scene, I feel a personal responsibility to try to elevate it as much as I can," says Hoffman, whose engineering work has afforded him friendships with many of the city's older generation of musicians. "I just want to be like, 'Welcome, please make yourself at home.'"
It's that spirit of support that is creating connections, fostering collaboration, and strengthening the scene, says Luman. "We're still a small enough city that people here know each other. They're going to see you out and about, and you don't want to act like a fool. It's not big enough here to be doing that. So if you're making music, we're all going to your shows and celebrating what you're doing. The more the merrier here, really."
That's a sentiment echoed by Hoffman, who is excited to have more local bands to put on show bills, and by Carlyle, who is already working with Richardson from Feel It on future co-releases and co-sponsored events. "That would not have happened five years ago. There's no chance," Carlyle says. "Sam is operating on a much higher level than most people who do what he does, so from the Future Shock perspective, it's great to have him here. It has been a valuable learning experience."
The excitement is mutual. For Richardson, the move means he can focus on Feel It full-time, which would've been very difficult to do in Richmond. "With the lower cost of living, you can put yourself more into your art here," he says. "That just feeds into it. I've met so many people so far who don't really do much more than work odd jobs so they can dial things in creatively. And when you can do that, you can really build up the community."
---
Bands
The Foundation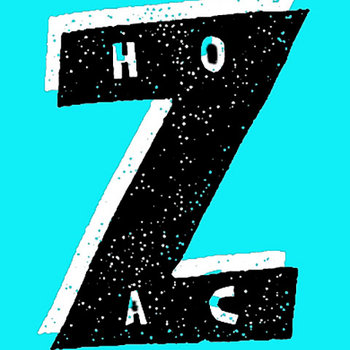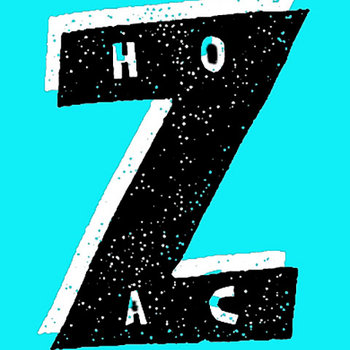 Merch for this release:
Vinyl LP
The roots of American punk rock run through Ohio, most notably in Cleveland and Akron. But this compilation, released by HoZac Records in 2019, shines a much-needed spotlight on Cincinnati's punk and new wave underground in the late 1970s and early '80s. There may not be a Rocket From the Tombs or Devo here, but We Were Living In Cincinnati features a bunch of bands that helped form the foundation for what's happening in the city now. The bands may no longer exist, but many of the players are still around and still making music, says Hoffman.
Formed in 2009, Vacation calls their music "Grit Pop," which is just another way of saying "catchy punk." Many of the people involved in Cincinnati's current wave of punk and post-punk point to Vacation as the most influential band in town. "They changed the trajectory for me in Cincinnati," says Carlyle. "When I first saw Vacation play, I was like, 'Oh, these people in this sort of lane is what I've been looking for.' They're a bit older than me, though, so we had to do our own thing." Says Hoffman: "They were my favorite band before I joined them."
The Current Crop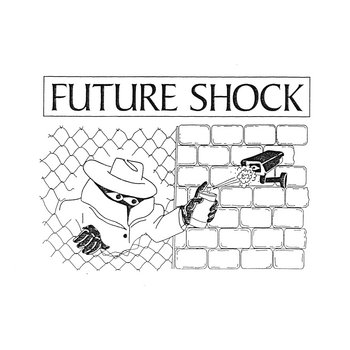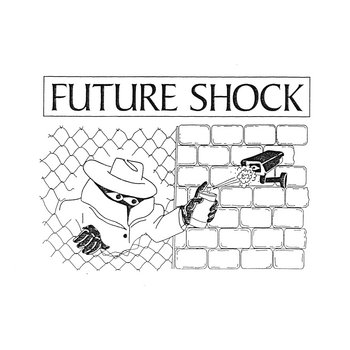 Merch for this release:
Cassette
If there's a breakthrough band in Cincinnati right now, it's this quintet, which plays a particularly chilly brand of post-punk built from pulsing beats, prickly guitars, heavy echo, and Andie Luman's intense howls. The band's debut sounds like a Xerox of a Xerox of the most menacing vibe the '80s could muster.
Merch for this release:
Vinyl LP, Cassette, Compact Disc (CD)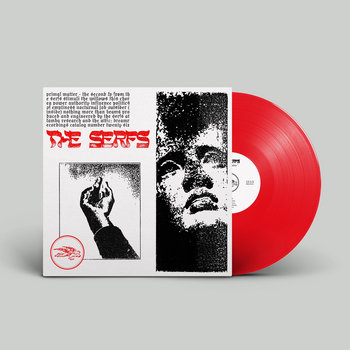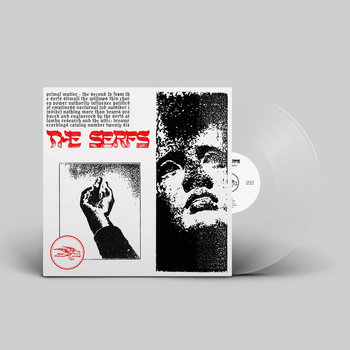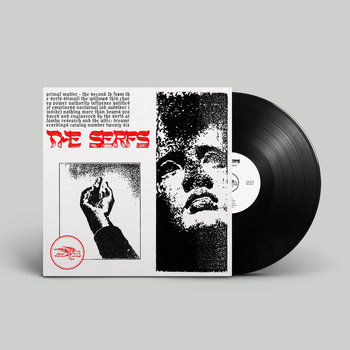 One of a handful of Cincinnati projects helmed by Dakota Carlyle and Vacation drummer Dylan McCartney, The Serfs are the duo at their most industrial. Rhythms throb at breakneck speed, synths ricochet around the songs and deadpan voices cut through the din like moonlight through the dark of night.
Merch for this release:
Cassette, Vinyl LP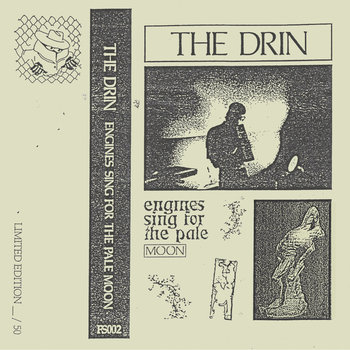 MAXIMUMROCKNROLL nailed it when they called The Drin "cassette-only mystery music," although Engines Sing for the Pale Moon has since been reissued on LP by the great Drunken Sailor label. No matter, because the key word there is "mystery," which sums up this Carlyle/McCartney project: a strange blend of lo-fi krautrock, murky dub, and avant-punk.
Merch for this release:
Cassette, Vinyl LP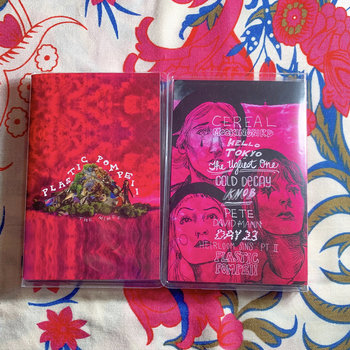 Fuzzed out 'n' buzzy, the Mimes are a pandemic recording project that has blossomed into a real band capable of serrated indie pop, bubblegum post-punk, and all types of experimentation in between. Members include Vacation guitarist John Hoffman, his partner Megan Schroer, and their longtime friend Maura Weaver.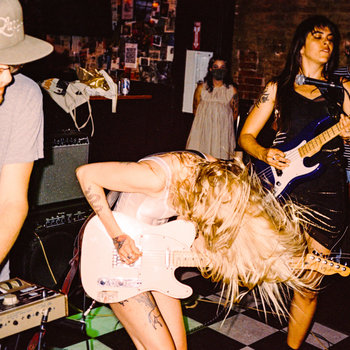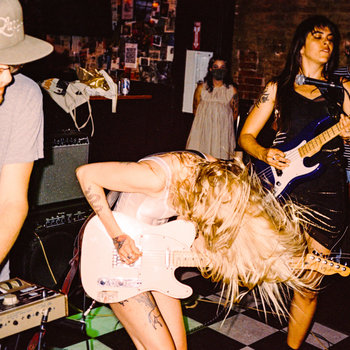 Merch for this release:
Vinyl LP, Cassette, Compact Disc (CD)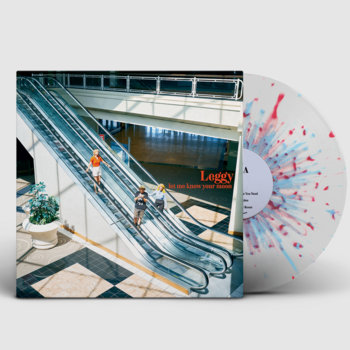 This Cincinnati trio broke out in 2019 with Let Me Know Your Moon, an album filled with addictive odd-pop songs built mostly out of sharp corners, jangling discord, tumbledown melodies, and other fun 'n' funky stuff. They're not quite as gloomy as most of the other bands listed here, but they share a knack for unconventional sounds, and they played Crime of Passing's album-release show, so they're in.
Up Next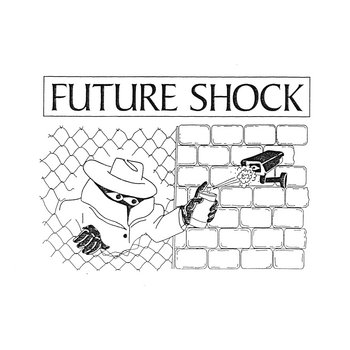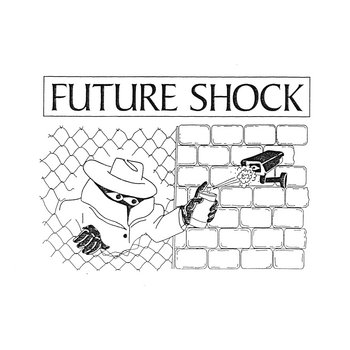 Merch for this release:
Cassette
Among the next generation of Cincinnati bands, Corker seems to be the one that's most influenced by the current post-punk scene. Their music is dark and abrasive but not harsh; plenty of weird hooks surface from within their noisy, new wave-y rock. Their 2021 tape release on Future Shock is great—and sold out.
Where most of the bands on this list land on the punk side of post-punk, Louse—another pandemic project now starting to play gigs—is more of a goth-pop band, thanks to their sweeping sound and Sam Souders's dramatic vocals, which sound more than a little like Robert Smith of the Cure.
Willie & The Cigs are still largely a mystery outside Cincinnati, with only a couple of songs on Bandcamp. (A full-length is due out soon.) But Dakota Carlyle saw them play recently and came away impressed. "They sounded like the Velvet Underground if they were on Flying Nun," he says. "They're younger kids. It was so good."
On their six-track EP Find Later, Spoils' appeal lies in the interplay between the band's low-end (provided by bassist Jack Doyle and drummer Leo Martini) and the catchy guitars, synths, and vocal melodies of Nina Payiatis and Samantha Smyjunas. Together, they sound like an icy shoegaze-pop band built atop warm and bouncy Pinback songs.
If you ask Cincinnati musicians what local bands are making interesting music, they are more than likely to point you to Fruit LoOops, a wildly experimental electro-art-punk ensemble that must be seen to be believed, says John Hoffman. "They're a band you have to experience live to see the whole big picture of what they're trying to do. They make me feel like it's the closest thing I'll get to experiencing Devo in the '70s."
---
The Labels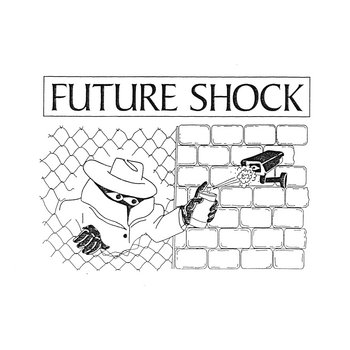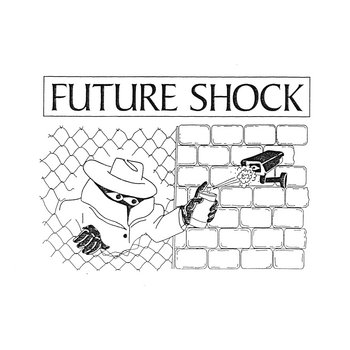 Merch for this release:
Cassette
Initially called Wasted Tapes, Future Shock is Carlyle's self-described "hobby label" he uses to put out records by his friends and select bands from outside Cincinnati. "Most of these albums, they are the demos," Carlyle told Bandcamp Daily's Tape Label Report in May. "What you're getting is us getting off work, hanging out, and making something."
Merch for this release:
Vinyl LP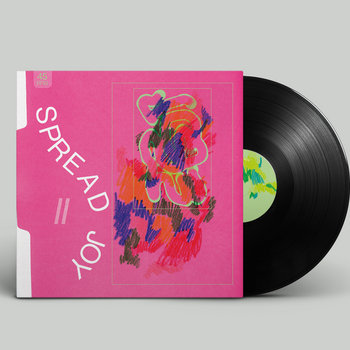 The new kid on the block in Cincinnati, Feel It is a well-established name in punk at this point. Sam Richardson's well-curated label, which grew out of his high school punk zine, pumps out a gang of excellent albums every year. Notable recent releases include albums by Sweeping Promises, Spread Joy, Silicone Prairie, Green/Blue, and Alien Nosejob. Now that he's in Cincinnati, Richardson hopes to eventually move Feel It into a warehouse space where he can set up a proper shipping operation, host shows, and, maybe someday, have a mastering studio and a record-cutting lathe.