LISTS
Playlists Before Playlists: A Guide to Punk Compilations
By Kerry Cardoza · April 22, 2022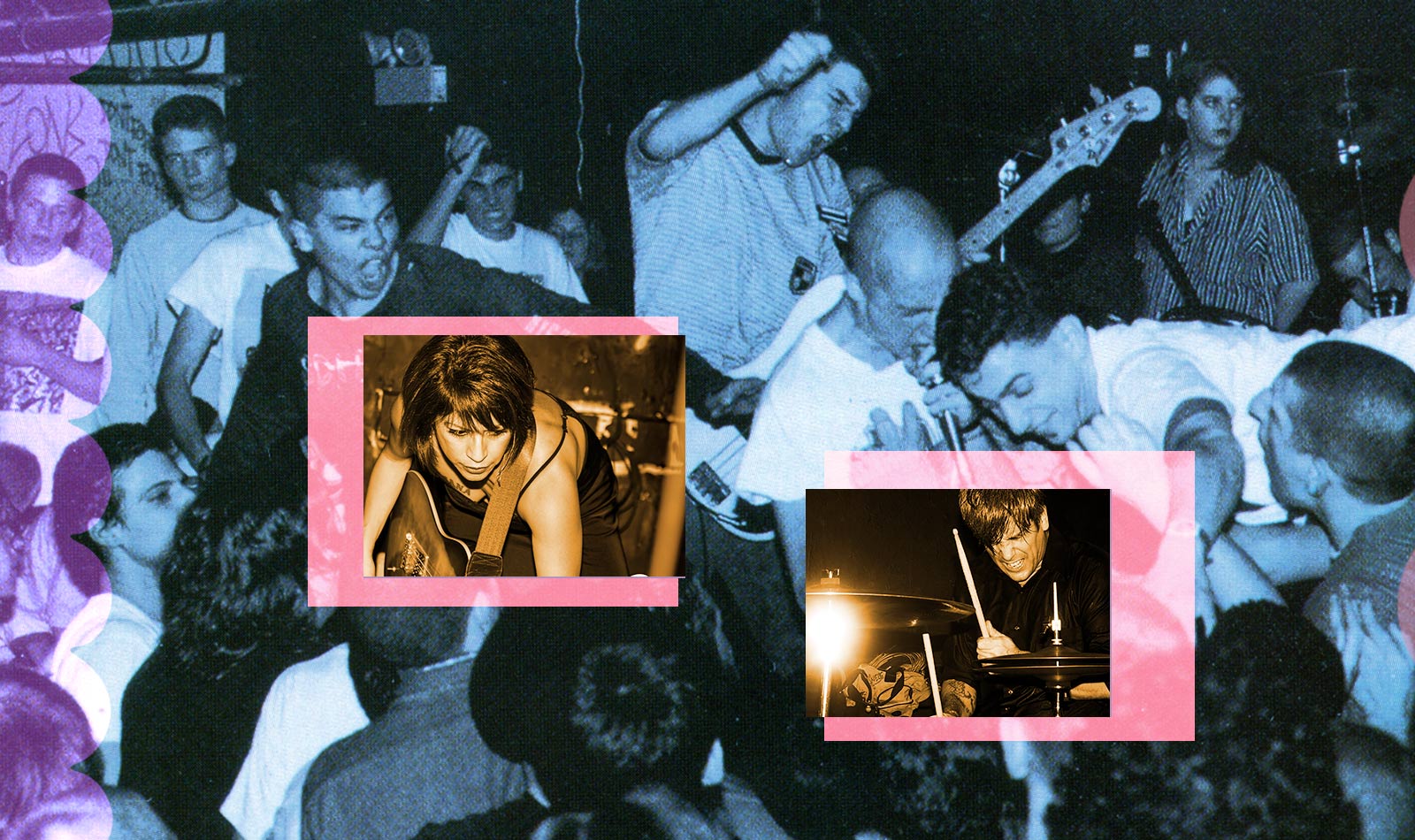 Before the ubiquity of the internet, discovering new music outside of the mainstream was a crapshoot—at least for anyone without regular access to independent radio stations or underground-savvy friends. Dischord Records co-founder Ian MacKaye summed this feeling up perfectly while recalling his first punk show in Michael Azerrad's book Our Band Could Be Your Life: Scenes from the American Indie Underground, 1981–1991: "It blew my mind because I saw for the first time this huge, totally invisible community that gathered together for this tribal event."
Labels and other tastemakers understood this, and thus harnessed the compilation as a way to spread the gospel of new bands. There are a number of punk and hardcore compilations—many now nearly impossible to find—that are considered canon: Flex Your Head; International P.E.A.C.E. Benefit Compilation; This is Boston, Not L.A.
Below are a sample of some of these essential early comps, all of which pre-date the dawn of the internet. Most of the selections here serve as de-facto introductions to a particular scene, either based on location or genre. The early days of punk were also a golden age for labels, with many springing up around the U.S. in a rush to document the burgeoning movement—though there were also plenty of comps put out by enthusiasts or by fanzines like Maximumrocknroll. No matter how much of a punk aficionado you may be, there is undoubtedly new music here to discover—or rediscover—as you track the genre's progressions and trends.
---
In the '90s, Kill Rock Stars was the arbiter of weird punk and its many offshoots: bands that weren't necessarily punk in sound, but rather in spirit. Founded in 1991, the label released three extraordinary compilation records in its early years, each title a reconfiguration of the label name. Rock Stars Kill was the second installment in the series, with contributions from bands as diverse and as crucial to punk as Rancid, Team Dresch, and Fifth Column. Though many of the acts here hail from the Pacific Northwest, where KRS is based, or the West Coast in general, it's not intended as a regional sampler. Instead, it functions as a consequential record of a certain moment in underground music, featuring hard-to-find tracks by short-lived acts like Tobi Vail's Severed Lethargy and Berkeley group Tourettes.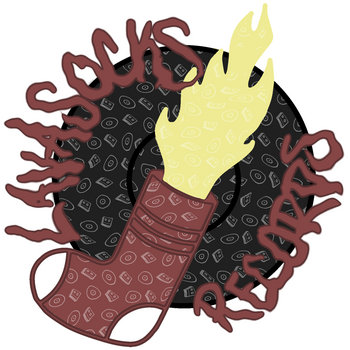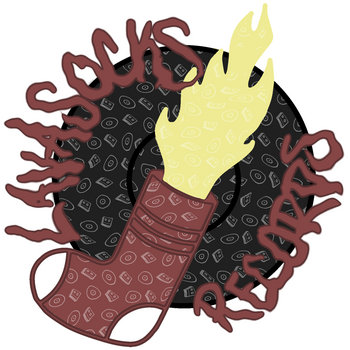 The now-defunct Lookout! Records was a critical punk label for over twenty years, helping to cement the importance of the East Bay punk sound by releasing debut records from Green Day, Operation Ivy, and Rancid. This eclectic compilation, originally released as a double LP in 1988, was thankfully remastered and re-released in 2021 by Lavasocks Records. The vast majority of these acts had ties to the Bay Area, though the sound ranges from the hardcore of No Use for a Name, to the poppy punk of Kamala & the Karnivores, to the angsty college rock of Vomit Launch. Proceeds from the reissue go to revered venue 924 Gilman, a more than fitting gesture, given how most, if not all, of these bands passed through its doors.
Merch for this release:
Compact Disc (CD)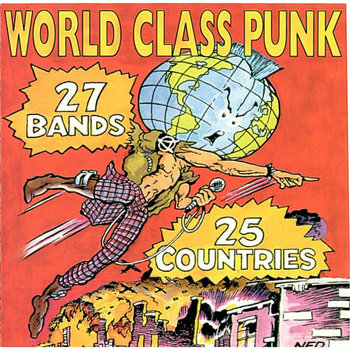 ROIR occupies a heralded spot in the punk-label canon; it released Bad Brains's first album, as well as the seminal compilation New York Thrash (featuring the nascent Beastie Boys), alongside tapes from countless other early talented acts. Crucially, ROIR also captured the sound of a diverse coterie of international bands. The World Class Punk compilation, originally released on cassette in 1984, features bands from across Europe, the Americas, and New Zealand. Bands as well-known, and as polished as Iceland's post-punk Purrkur Pillnikk (whose members would later form The Sugarcubes) and Poland's brash Dezerter are juxtaposed with short-lived, scrappy outfits like Czech band A-64 and Colombia's Warrior of the Last Days.
In 2002, Dischord Records released this compilation as a three-CD set, meant to track the evolution in sound of the influential D.C. label. These tracks make up the set's third disc, featuring rarely heard songs from Dischord's vault. Here are some of the earliest recordings from Henry Rollins, Ian MacKaye, and Guy Picciotto, among other punk heavyweights—plus the only track ever recorded by the joke band Rozzlyn Rangers. Though it's disproportionately made up of the early hardcore acts that helped put D.C. punk on the map, there's plenty of post-hardcore representation, too, like a live rendition of Fugazi's "Burning" and a slowed-down cover of Avengers's "We Are the One" by Circus Lupus.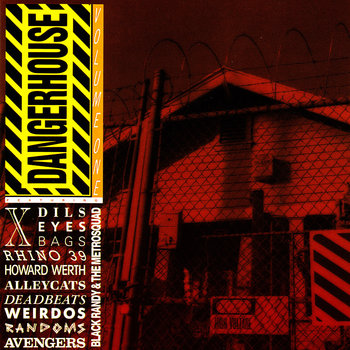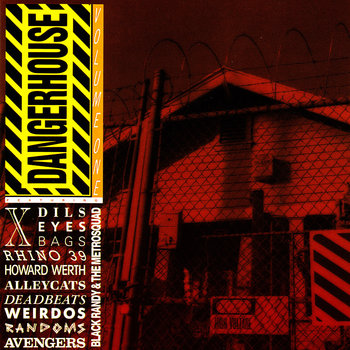 Merch for this release:
Vinyl LP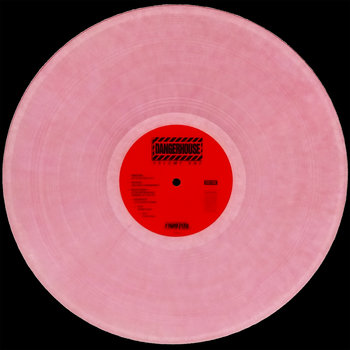 Dangerhouse Records put out just over a dozen recordings during its brief tenure; this 1991 compilation brings together Dangerhouse hits from L.A.'s first wave of punk. This record wastes no time getting to the goods, opening with the fiery, glam "Let's Get Rid of NY," from the short-lived Randoms. There's well-known bangers, like Avengers's anthemic "We Are the One," as well as bizarre tracks like Deadbeats's "Let's Shoot Maria" (a sinister spin on West Side Story), and Eyes's "Disneyland," a carnivalesque song about blowing up the theme park. Thankfully, there are notably more women musicians on this comp than on many other early punk releases, though the inclusion of X's controversial "Los Angeles" is a reminder of punk's troubled racial history.
Love the hard, invigorating sound or hate the tough guy reputation and questionable politics, there's no denying that the second wave of NYC hardcore has had an outsized impact on punk. This concise compilation, from 1988, deftly captures the city's late '80s male-dominated hardcore scene—from the signature squeaky vocals of Gorilla Biscuits to youth crew progenitors Youth of Today (who technically hail from the Connecticut suburbs) to the more progressive-sounding Supertouch. The tracks here are by and large tight, technically proficient, full of heavy breakdowns and gang vocals. Early hardcore was known for wanting to separate itself from what punk had become—it was tougher. Bands like Youth Defense League, who appear here, took that violent urge and turned it into a toxic brand of xenophobia. I'd like to think that YDL don't represent the spirit of punk—but indeed there have always been racist elements to the genre, and it's best to face them head-on, not to pretend they don't exist.