ALBUM OF THE DAY
Armand Hammer, "We Buy Diabetic Test Strips"
By Dash Lewis · September 27, 2023
​
​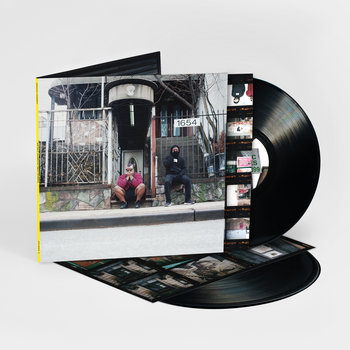 .
00:10 / 00:58
Merch for this release:
2 x Vinyl LP, Bag, Cassette, Compact Disc (CD), T-Shirt/Shirt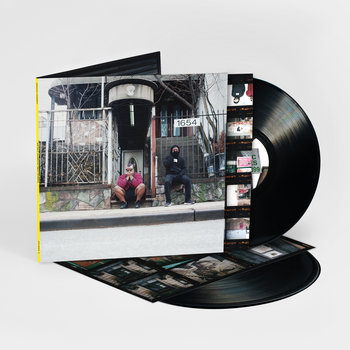 If you want to learn a hard truth about the United States, start paying attention to the signs that advertise buying diabetic test strips. You'll find them posted on telephone poles and stabbed into medians, planted by people who purchase them from insured folks who have extra to spare. The gray market for the strips is booming, sprouting lucrative cottage industries in nearly every city in the country.
It's as grim as it seems: Test strips can retail for more than $100 per box at drug stores, a price some simply can't afford. By contrast, local or online vendors sell strips for pennies on the dollar—a bargain for the uninsured and a windfall for the shrewd. There's a cynical take about the Can-Do American Entrepreneurial Spirit, that this is a legal way to eke out one's own financial freedom without the headache of the job market. A realist will understand how this fully illustrates our cutthroat age, how medical care in this country is commodified, how the pain of the masses lines the pockets of the few.
Though they named their new album We Buy Diabetic Test Strips, it's hard to imagine anyone accusing Armand Hammer—the New York rap duo comprised of billy woods and ELUCID—of celebrating the system. Their last record, 2021's Haram, a collaboration with legendary producer The Alchemist, was a gorgeous, hypnotic examination of the axioms by which we define our existence. The new record is much grittier, a spiritual sequel to 2020's Shrines. That album laid bare the horrors of late capitalism, tracing its tendrils into the institutions of systemic racism, militarized police, and the perpetual policy choice of poverty. Test Strips examines how people are navigating this collapsing system: they thrive, they flail, they hustle, they die, they live.
Survival is a completely disorienting experience, but woods and ELUCID understand just how to capture it. In one harrowing moment, woods describes leaving "four zips in the laundry," only to return the next day to find his clothes clean and the work intact. The clerk gives him a hushed warning: "Papi, be careful." On "Don't Lose Your Job," ELUCID laughs off any future plans he may have, sighing "I feel like I'ma buy life insurance and just die." Woods feels paranoid about his newfound financial comfort, detailing how he hides cash in the walls in the last tense moments of "The Flexible Unreliability of Time and Memory." ELUCID laments the near impossibility of feeling centered on "Supermooned," exclaiming "What's wrong with me doesn't matter if you can't do anything about it."
For such a dense and overwhelming piece of music, it's remarkably cohesive—it's clear there's now an Armand Hammer sound. The duo's corralled a stable of excellent producers that includes steadfast collaborators like Preservation, Child Actor, August Fanon, and Kenny Segal, but it's JPEGMAFIA, who produces four collage-like pieces on the album, who truly sets the tone. Nothing stands still; beats switch minutes into songs, glitching distortion interrupts grooves; vibraphones, flutes, and synths slip around drums like smoke tendrils. It's a lot to take in, but impossible to ignore. Everything feels like a snarl, teeth bared, ready to pounce.
In a sampled phone call at the end of opener "Landlines," a voice tells woods, "Life is basically tomorrow's breakfast. If a lion wakes up in the morning, he knows to hunt a gazelle." There's a short pause, and then the voice concludes: "But I'm okay."