FEATURES
Kenny Segal is a Revered Producer in the L.A. Rap Scene
By Max Bell · January 23, 2018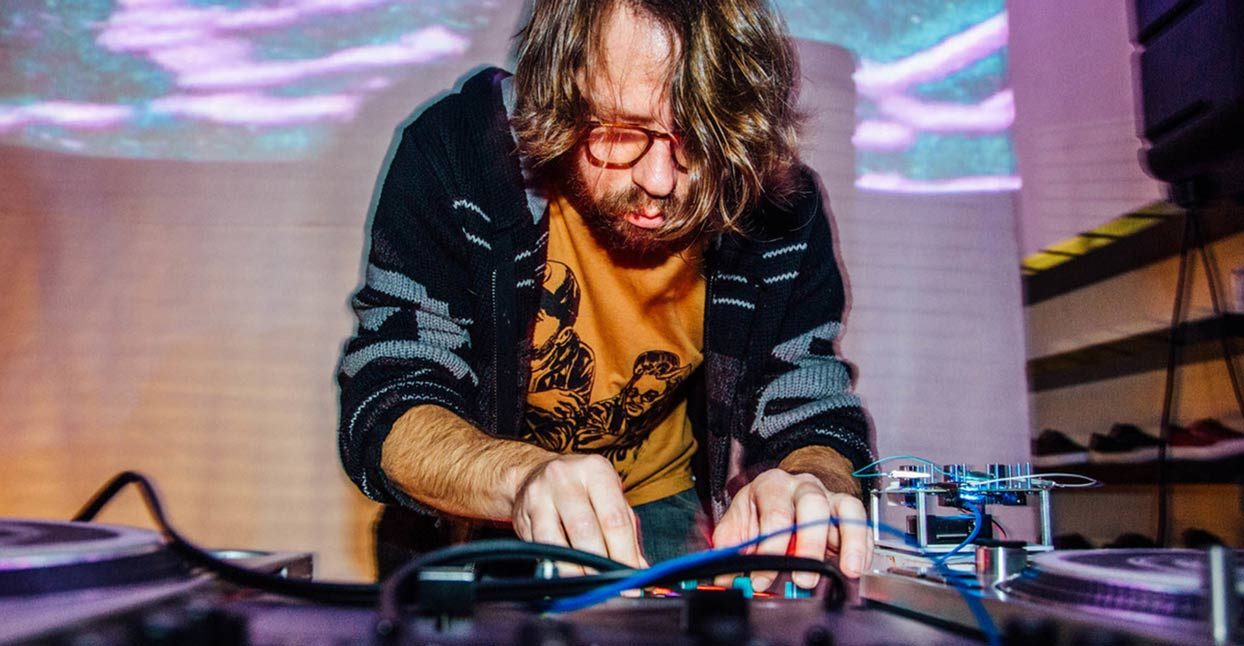 There's no guarantee that your art will afford you an audience or a living. An obvious but no less disappointing reality, confronting it requires the maturity to accept compromise, the wisdom to step back and appreciate the long view.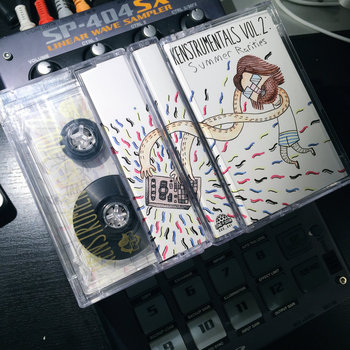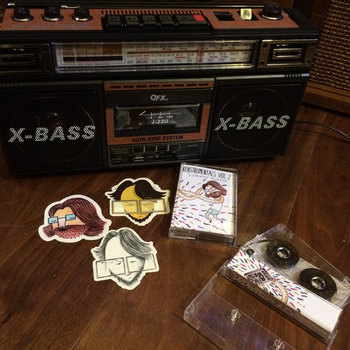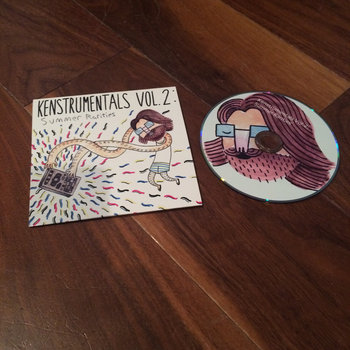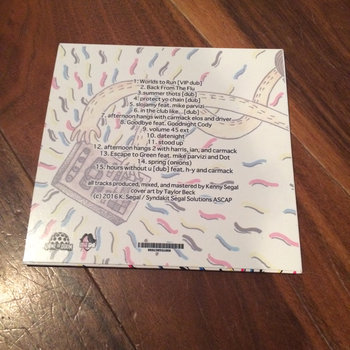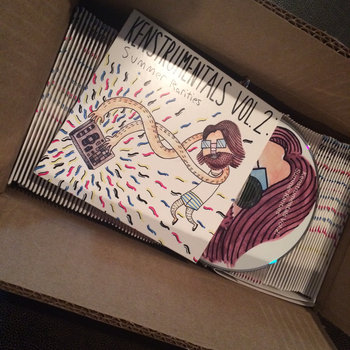 .
00:10 / 00:58
Merch for this release:
Cassette, Compact Disc (CD)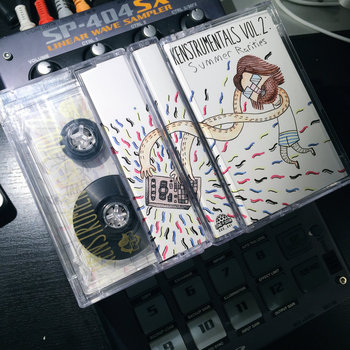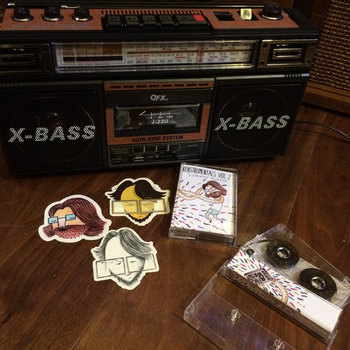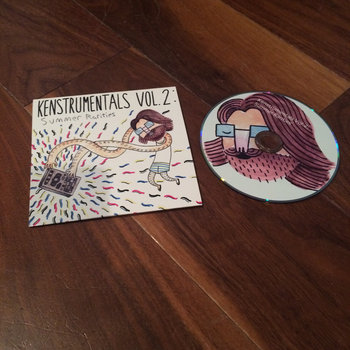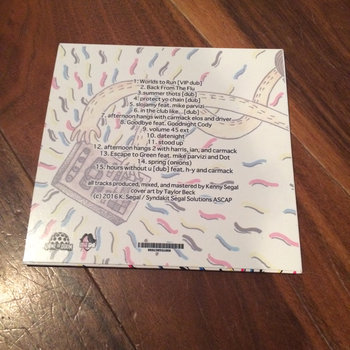 "Records that I put all of my energy into are normally the ones that don't make a lot of money," producer Kenny Segal says. "I used to get hung up on that. Now, I have a more zen approach."
A revered producer in L.A.'s perennially fertile independent rap scene, the easygoing, bespectacled 37-year-old has worked as a television composer since the early-aughts, crafting everything from hip-hop beats to rock songs for companies like Hewlett-Packard and Farmers Insurance (he sang on the "We are Farmers" jingle). Today, Segal is a lead composer for TBS's Drop the Mic.
While reticent to discuss his commercial work, Segal admits these gigs financed his spacious home in South L.A.'s Jefferson Park neighborhood, and more importantly, his home studio. A comfy, carpeted room with a cache of SP-404s, guitars, keyboards, and more, this is where he honed the sound of his work with frequent collaborators like Milo (so the flies don't come and part of who told you to think​?​?​!​!​?​!​?​!​?​!), Busdriver ("Worlds to Run"), and Open Mike Eagle ("No Selling"). A warm, occasionally melancholic aesthetic grounded by crisp, unquantized drums and loops of live instrumentation (sometimes played by fellow musicians), it sounds organic and entirely singular. With each new beat, Segal expands the musicality of rap production.
"You hear a Kenny Segal beat and think, 'Gee, I remember when beats commanded this much of my soul'—but you don't and you can't, [because] they never did," Milo says.
More often than not, Segal's place doubles as a compound, a space where musicians reside and create for extended periods of time. His latest release, Casual Horns, Dog—a collaborative effort with Aaron Carmack (Mr. Carmack) and Mike Parvizi (Penthouse Penthouse)—was born out of this constant proximity to his colleagues. Parvizi has lived down the block for years, and Carmack once had a spare bedroom/studio in Segal's house. Calling themselves The Jefferson Park Boys, the trio has combined already-released instrumentals with revised and extended versions of their impromptu jam sessions to seamlessly wed Segal's percussive tendencies with Carmack and Parvizi's jazzy melodies. Endlessly replayable, Casual Horns, Dog is ideal for lounging on sedate afternoons or imbuing your dinner jazz playlist with some hip-hop.
"We didn't set out to make an album. We just wound up in the studio," Segal explains. "Some tracks are me with a little bit of the other guys [while others] are 100 percent collaborations. We just split it all evenly."
.
00:10 / 00:58
Segal is quick to compliment the work of his collaborators, both on his records and elsewhere. During our interview, he was adamant that I mention Carmack and Parvizi (with Penthouse Penthouse) have projects slated for release later this year. "I try to make sure everyone I collaborate with is happy," Segal says. "My sound comes out of working with all of them."
Born and raised in Rockville, Maryland, Segal's team-first attitude was cultivated during his years playing cello in school orchestras. While attending USC on a computer engineering scholarship, he linked with a crew of drum & bass DJs and began visiting Konkrete Jungle in Silver Lake, a seminal weekly run by Low End Theory co-founder Daddy Kev.
At Konkrete Jungle, Segal met rappers from L.A.'s famed Project Blowed collective. Before long, Freestyle Fellowship's P.E.A.C.E. was sleeping on Segal's couch and rapping over his beats. Throughout his early 20s, Segal moonlighted as Abstract Rude's DJ and produced for countless members of the L.A.'s rap underground, including Fellowship's Self Jupiter, with whom he's since released a pair of grossly overlooked albums as The Kleenrz.
When life as an indie rap producer became untenable, Segal took a job as a composer at Elias Arts. Though his artist output slowed, he was able to hire his friends to play on his work-related compositions, something he continues to this day. "It was a great tool for me to hook up a lot of my friends who had at that point had just been playing on my stuff for free and to solidify my team," Segal says.
.
00:10 / 00:58
Laid off in 2012, Segal stumbled on renowned producer collective Team Supreme, their weekly beat cyphers providing the foundation for his artistic rebirth. "When your job is to make music in other people's voices, you get this weird moment where you forget what your voice sounds like," Segal says. "Team Supreme grounded me."
Since 2013, Segal has developed his most fruitful artistic relationship with indie rap mainstay Milo. "I haven't worked with a lot of producers but Kenny is different insofar as to work with him means being invited into his home, meeting his dog, etc.," Milo says. "We can knock out entire albums in a week from scratch and be laughing, gaining weight the entire time."
The pair's friendship and artistic kinship have since spawned 2015's critically-acclaimed so the flies don't come and much more. His successes with Milo have also inspired Segal to devote energy toward his solo career once again. This year, Segal plans to release the third installment of his Kenstrumentals beat tape series, a sequel to his 2008 rapper compilation Ken Can Cook, his first proper producer album (tentatively titled Happy Little Trees), and songs with everyone from Future Islands frontman Sam Herring to Elucid and Billy Woods. For now, he's found an audience.
"The moment I recognized that fan base that [Busdriver] and [Milo] kept cultivating, I was like, 'These are the people that want to see me do what I want to do.' I've finally found the people that enjoy my music."
-Max Bell