SCENE REPORT
San Francisco Ain't Dead
By Mariana Timony · Illustration by Brian Blomerth · November 29, 2021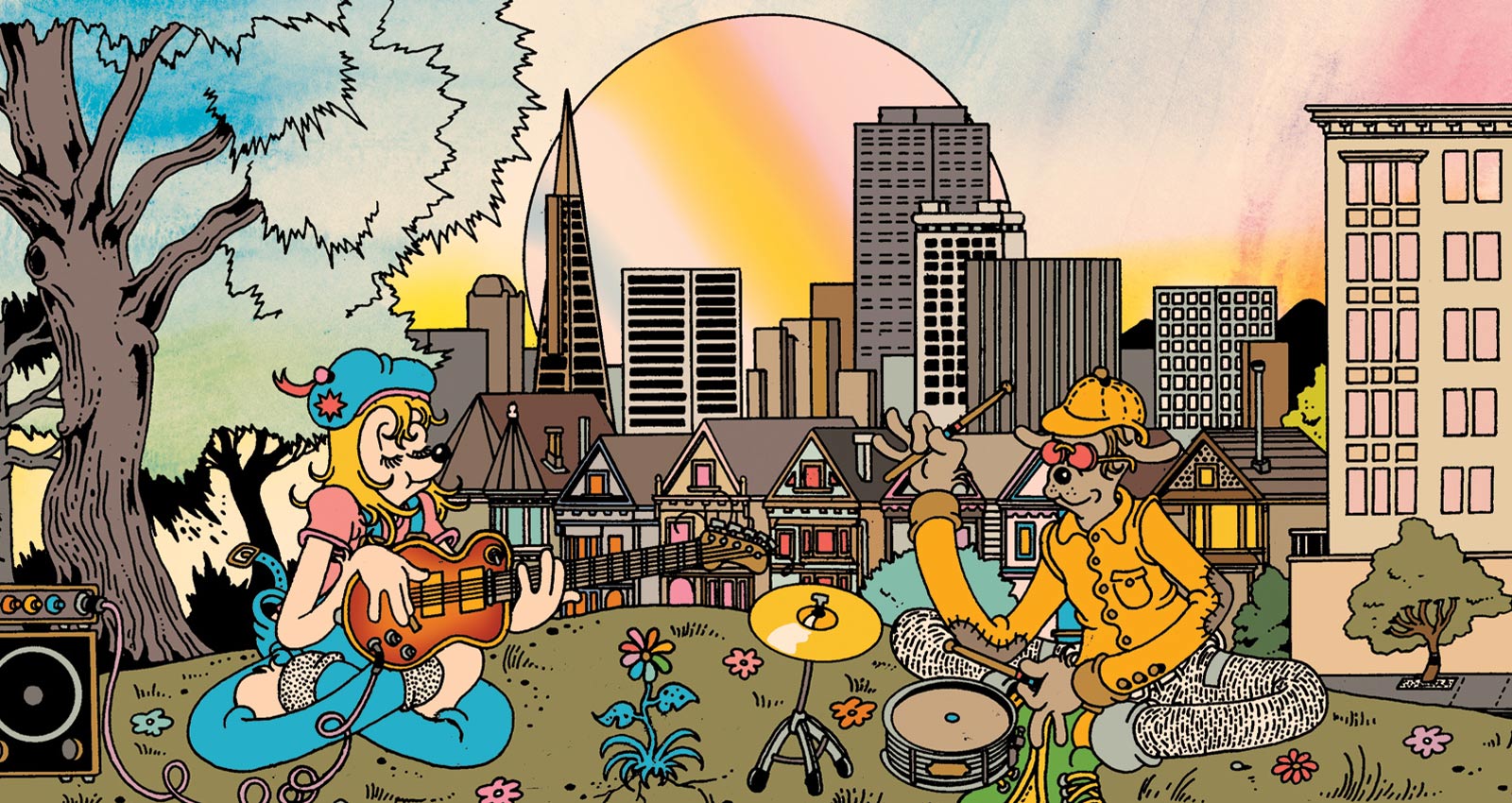 After the last 15 years or so, you'd be forgiven for thinking that nothing cool would ever happen in San Francisco again, least of all musically. Even before the pandemic, the city was suffering an exodus of musicians and the shuttering of venues due to both the brutally high cost of living and the proliferation of inartistic technocrats—not to mention a music scene that had been publicly pronounced dead at least three times since the mid-2010s. But while San Francisco and the wider Bay Area were left to curdle into a gentrified hellscape, the group of musical misfits who remained behind began quietly building a truly independent music scene centered around old school underground values of authenticity, sincerity, and mutual support—and now it's flourishing.
"I feel like the Bay Area music scene is a pot of boiling water that you're watching, and it's not boiling fast enough," says Hannah D'Amato of East Bay post-punk group Fake Fruit, a veteran of DIY scenes in Los Angeles, New York, and Vancouver who moved to the area to be closer to her family. "And you put the lid on and walk away, and then all of a sudden, it's rattling and boiling over"
That certainly appears to be the case at present. With a cohort of hypnotically lo-fi guitar groups recording themselves to four-tracks in bedrooms and basements in San Francisco proper, some sunny Rickenbacker-wielding jangle-pop acts releasing records via the region's hallowed Slumberland Records, and a few ramshackle post-punk bands saving the genre from the trust fund professionalism currently grabbing attention of indie music fans and labels around the world, the San Francisco music scene is set to pop. But nobody planned it that way.
"San Francisco people are weird. They just don't care," says Glenn Donaldson of The Reds, Pinks, and Purples, and a million other projects, who has been making music in the city since the late '90s. "I think there's a lot of cynicism. What does it mean to be in a band? What's the reward waiting for you? There isn't much. People feel like they can't make a living at it. [Music] is kind of a powerful artistic hobby here, I think."
Donaldson been around for several eras of San Francisco music, including its last iteration as a hotbed for garage and psychedelic rock; a rowdy and booze-soaked party scene rife with bands who may have operated outside of the mainstream, but were for all intents and purposes professional acts aiming for greater heights of commercial success. These new San Francisco guitar bands, Donaldson says, "don't care about being accepted, they like doing their own thing. They're very, very mellow and not making a big noise, just kind of being under the radar and happy like that. I'd see April Magazine and they would just kind of meander through their set. It was like they hadn't really rehearsed."
April Magazine, along with groups like cloudy duo Flowertown and guileless dream poppers Cindy, are emblematic of a type of band Donaldson has colloquially deemed "fog pop" due to the almost psychedelic, lo-fi quality of their recordings—which often sound as if you were listening to Galaxie 500 or Mazzy Star play softly through the floorboards of your apartment. The music they make is rudimentary, melodic, and pensive; not necessarily designed to attract tons of listeners—just the correct ones. Donaldson calls them "art for art's sake bands. If something happens, they're like, 'cool.' But there isn't that same ambition that I've seen before, which is nice." When placed alongside their peers in the comparatively polished jangle-pop groups like the Umbrellas and Chime School, with whom they often play shows or share members, these bands could be seen as the latest generation in the Bay Area's somewhat underappreciated legacy of indie pop, though that might be circumstantial as much as it is historical.
"Personally, I think a reason that the indie pop thing has been sort of thriving is that it's a sound that people naturally gravitate towards when they're making music on their own, or in more intimate settings, like in their bedroom or with their roommates," says Rob I. Miller of Oakland-based group Blues Lawyer, a band that straddle the line between jangle pop and post-punk. "Because we were all relegated to spending so much time inside, I think it gave people a lot of time to further develop their bands and their sound, and it became a more sort of idiosyncratic reflection of what San Francisco music really is, what it really sounds like."
Peter Hurley, who formed April Magazine with his roommate Katiana Mashikian (she would hear Hurley playing guitar in his bedroom through their shared door and eventually they started jamming together) agrees that a lack of outside pressure has been a big contributor to the city's current sound. "There's a total dichotomy of beauty and depravity [in San Francisco]. It can be really dramatic and it can be really rough," he says. "But it's not New York or L.A., there isn't a huge industry idea behind everything. From my perspective, I think it allows a lot of things to germinate and take their time to develop."
Crucially, everyone in this scene is a little older—most in their late 20s and 30s—and so they have some perspective on what creating and maintaining a healthy music community entails. Many were present throughout the city's days as a garage rock haven and retain less-than-fond memories of "dudes who smelled like booze and wore jean jackets," as one musician puts it. There's also the fact that San Francisco is simply a difficult city to live in as an artist, so there's something of a camaraderie among people who choose to stick it out. But there's also a shared history of tragedy. In 2016, the Ghost Ship fire in Oakland cast a pall over DIY scenes across the country, but very specifically in the Bay Area. "People didn't even want to go out and participate in the community anymore, which is understandable. It was hard to go out without being reminded of how much things were changing," remembers Miller. "It's almost like we went through an ice age and now everything is sort of starting to thaw and you're seeing flowers emerge from the concrete. But it's definitely different."
It's worth mentioning that, historically, there has been a division between bands based in San Francisco and those from Oakland—the latter being considered a little darker and more caustic than their city counterparts—but that, too, has receded in recent years. "There's this attitude that pop music or guitar music is kind of suburban, and if you're in Oakland, there should be something a little radical about your music—a little extreme, a little bit representative of the sort of dynamics that you experience," says Miller, who also runs Vacant Stare Records, a micro-label focused on releasing music by Oakland bands. "But I think now that Oakland has basically become as expensive and as unattainable as San Francisco, that gap has really shrunk in a way. I feel like people in Oakland don't look at San Francisco as this paradise city for the rich anymore. We have the same problems."
Though sonically diverse, the scene itself is culturally self-contained; not in an isolationist or navel gaze-y sort of way, but more in that everyone is so genuinely into each other's music, they don't feel the need to look elsewhere for inspiration. "I think that's part of what drives a scene, to me: You see someone do something that you really love, and you're stoked they did it, because now you have to work hard to match them," says Hurley, specifically mentioning how much he loved the last release from Blues Lawyer. Additionally, the relatively small size of San Francisco, "makes it easy to get to know other people. You run into the band you saw a few weeks ago at the coffee shop, and you can say, 'That was sick, when's the next one?' Things can happen pretty organically in San Francisco, which is special. It can be the perfect incubator for little moments," he says.
"The community feels a little more cohesive and smaller," says D'Amato. "It's almost hard to not feel a sense of community. It's really different than New York. I could never figure out exactly what the parameters were in the scene in New York."
"People are just stoked for each other," says a musician who calls himself Toyota Avalon (not his real name), and runs local tape label Discontinuous Innovation along with a musician who calls themselves CEO Camry—the names are an outgrowth of the Devo-ish art punk band they were in called Toyota, where every member took the name of a car model. "We're in this vacuum of little geniuses. It's a real DIY renaissance. We all help each other out. It's a really, really safe and fun community to be a part of artistically. We have DIY spaces and it's kind of insane to even think of having a DIY space—but we're not going to tell you where it is because no one's gonna find out about it. We'll tell you in person."
One of those spaces is HIT Gallery, a music and arts space housed in a nondescript warehouse that Hurley runs in the Mission District. In the pre-pandemic days, Hurley would host benefit shows with bands to help off-set the rent—he built a display in the foyer to hold cassettes from Paisley Shirt Records, the local tape label that has become something of a centralized hub for the city's indie pop groups. Nowadays they have free shows outside, on the sidewalk. "I like having a place to incentivize people to make cool things," Hurley says. "Because when one good thing happens there, it makes something else good happen there. There's this value system that develops outside of any kind of commercial or art world-aspiring interest." April Magazine also, "got a hold of a generator and did a couple of low-key shows under this overpass that we really like." It felt important to keep the momentum going. "It can be such a gift to people and to ourselves because it seems to me to be the medicine we need in these times, or whatever. A communal experience—even if it's under an overpass and everyone is wearing a mask—is worth trying to do. If anything, it makes it really about the music and less about a party or something," says Hurley.
Of course, as with any DIY scene that is beginning to attract some attention, the question arises: what happens when outsiders come poking around? For the most part, nobody is worried. "A lot of the people that are involved here are pretty down-to-earth folks," says CEO Camry. "I feel like maybe something could exist on a larger level if more people get involved in the scene, more bands that form, and other people that are inspired." Ultimately, everyone seems to prefer being DIY; creating, as Donaldson said, art for art's sake. "We're doing it all ourselves," says Kevin Linn of Paisley Shirt Records, when asked what his favorite thing is about the current San Francisco scene. He points out that all the bands record at home and he runs his label out of his apartment, and doesn't see that changing anytime soon. "The fact that we're just kind of doing it and not necessarily needing any middle people to come in and do anything else for us is kind of nice."
"It's just being personable and building a community—that's all it really is. There's no point in doing it if you're not willing to build a community," says Avalon. But things are already starting to change. He mentions that he used to watch April Magazine play to nobody and in the last few months finds himself not recognizing some of the faces in the crowd. "People are getting hip to it, I guess, and that's cool. I'm not a gatekeeper. The more the merrier I suppose," he says. "But, you know, if someone wants to sign to Sub Pop and sign their life away and get kicked off the label in four years, go ahead. We'll always take them back."
In the end, perhaps the simplest explanation for San Francisco's current indie boom is also its loveliest. There is, Miller says, "a certain kind of sincerity that is really unique to the Bay Area. And I feel like that that has been something that a lot of contemporary bands have not been wanting to embrace because maybe they think it's wimpy or something. But it's definitely not felt in vogue at all to be sincere. I feel like there's a lot of bands here who are just sort of like wearing their hearts on their sleeve, and I think that is something that a lot of people are actually really craving because we have been experiencing so much bullshit for so long. It's nice to have people let their guards down and just sort of connect on this other level."
Here is a non-comprehensive look at some of the bands and labels leading San Francisco's sincere DIY renaissance.
---
The Bands
The Fog Pop Groups
Hailing from San Francisco proper, and a bit too enamored with a distorted lo-fi sound to be properly deemed janglers, these bands harken back to the artsy beginnings of indie rock—Galaxie 500, Yo La Tengo, and Slowdive are touchstones—combined with the plodding beat of the (Velvet) underground since time immemorial. "I think that's why overseas people are interested," says Donaldson of these groups, some of whom have had their records pressed to vinyl by labels in Spain and the UK. "Because it's traditionalist, it's actual bands and they're putting songs together. It sounds very human and it's a good version of it. Something about it is fresh, but it also references things people love from the '90s. When someone has a fresh take on making songs with guitars, it's pretty exciting."
Merch for this release:
Vinyl LP
April Magazine makes atmospheric dream pop recorded so lo-fi, it's practically impressionistic—and that's exactly how they like it. "I've tried to record stuff in the hi-fi way, but it just doesn't sound good to me," says Hurley. "If it did, I would put it out. Also, I just hit a point where I'm like, okay, some of this stuff is just good enough. And we're never gonna play the song again."
If The Ceiling Were A Kite, Vol. 1 paints a surrealistic portrait of the band in motion, collecting together two years worth of recordings. Ephemerality is key to April Magazine's music, and listening to these patient, drifting songs feels like attempting to recall the finer points of a vivid dream before it slips away forever.
Merch for this release:
Cassette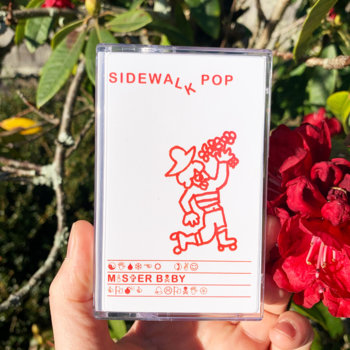 Katiana Mashikian plays in several San Francisco groups, including April Magazine and the live band for the Reds, Pinks, and Purples, but her solo output as Mister Baby is revelatory in its instantly catchy simplicity. Hurley likens her music to, "Strawberry Switchblade demos," but the lo-fi, small pop songs of '80s home recording legend Linda Smith or the rickety sweetness of Marine Girls are good comparisons as well.
Merch for this release:
Vinyl LP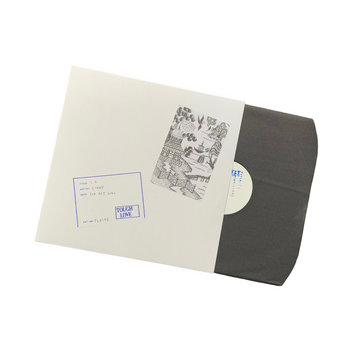 Fronted by Karina Gill, Cindy's sleepy guitar pop recalls, "indie pop legend Rose Melberg, but at two-thirds speed," as Shy Thompson wrote in The Daily's review of 1:2. But Gill's music isn't just wandering along on a few basic chords strummed as gently as possible; there's a painterly quality to her emotional storytelling that invites closer listening. "The lyrics that she writes are compelling," says Donaldson. "And it's got a very strong identity beyond just being indie pop."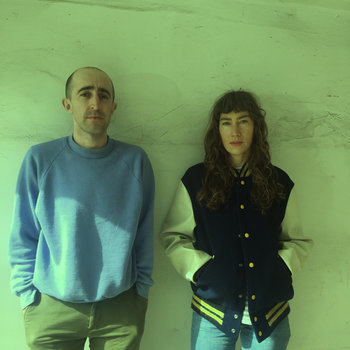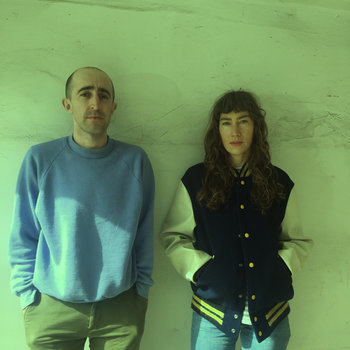 Merch for this release:
Vinyl LP
Despite how low-key their music, there's something magnetic about the duo formed by Gill and Mike Ramos of April Magazine. These faded pop songs with boy-girl harmonies take the scratchy homespun feel of '60s garage pop, filter it through the Paisley Underground, and make it sound like some lost tape on K Records.
The Janglers
As Miller notes, the Bay Area has a long history of homegrown indie pop, even if it's rarely gotten as much attention as the same style of music coming from the UK or Australia. "I feel like there's always been sort of an ebb and flow to all of that," he says. "There were years where you could see the Mantles play all the time and I totally took that for granted. Now, I would kill to see the Mantles play."
Indeed, the shadow of 2010s guitar pop group the Mantles looms large over the current crop of jangle-pop bands, much more so than that band's comparatively more successful garage rock contemporaries. "Indie pop has always been such a 'love it or hate it,' marginally-accepted style in the U.S. that it makes me quite happy to see bands that unashamedly love pop are getting attention locally and nationally," says Mike Schulman of Slumberland Records, who has been putting out records by Bay Area indie pop bands (including the Mantles) for nearly two decades. "And of course it's awesome to see the SF scene get so much love internationally as well."
Merch for this release:
Vinyl LP, Compact Disc (CD), Cassette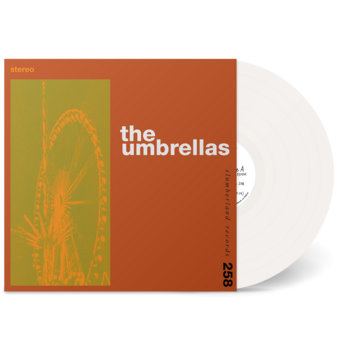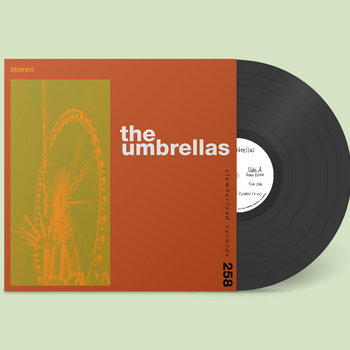 With their gleaming guitars; de rigueur boy-and-girl vocals; and spirited 3-minute pop songs about love and flowers, The Umbrellas play the role of pop kids to a tee on their full-length debut. But though they may seem sui generis, the band's roots are a little more muddled than their bright music. Toyota Avalon (who I'm 99.9% sure is in the Umbrellas) of Discontinuous Innovation (who released the Umbrella's first EP) describes the band as "an industry plant. They're prefab. We got all the members together and said, 'You're gonna write pop songs. Punks are putting down their six strings and taking up the 12-string.'" It's a joke, of course, but…
Merch for this release:
Cassette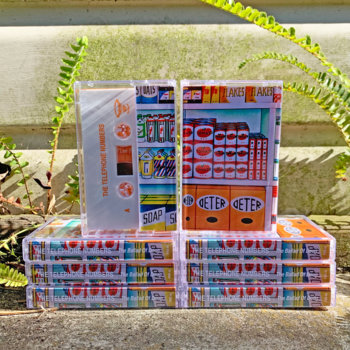 Though they've gotten only a sliver of the attention afforded to the others in this list, the Telephone Numbers' The Ballad of Doug is a worthy addition to the new class of San Francisco indie pop bands. Featuring contributions from Donaldson and Morgan Stanley of the Umbrellas, The Ballad of Doug is more Teenage Fanclub and R.E.M. than properly twee, with a sound that skews slightly more alt-rock than the rest of the janglers, but is slightly more contemporary, as well.
Merch for this release:
Vinyl LP, Compact Disc (CD), Cassette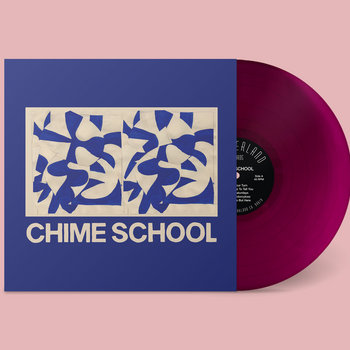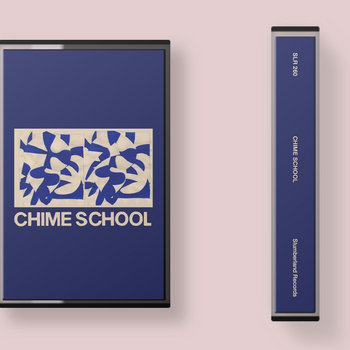 Indie pop is referential by nature—the '80s originators of the genre were themselves harkening back to the '60s with an extra scoop of punk rock attitude—but Andy Pastalaniec of Chime School makes the scavenger hunt a joy on this self-titled release. Pastalaniec is a drummer (check out his other group, the charmingly twee Seablite) so there's a Talulah Gosh-esque breathless energy running through all his songs—the charging "Dead Saturdays" feels like falling up and down a staircase. Yet even in its most downbeat moments, Chime School remains too joyfully cranked to ever be called shambling.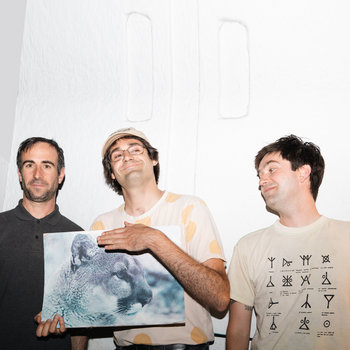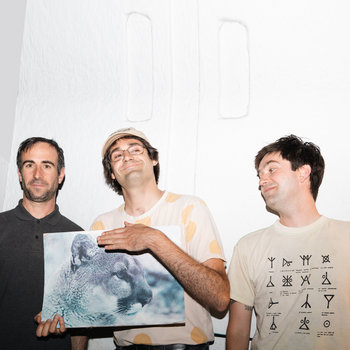 Merch for this release:
Cassette, Vinyl LP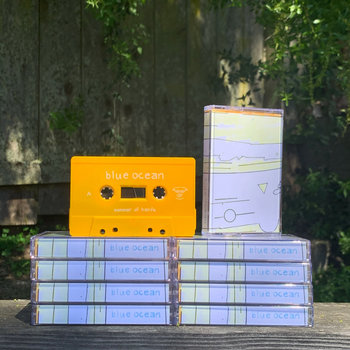 This Oakland noise pop duo draws shamelessly from the nebulous era when My Bloody Valentine began to turn from a cute and jangly indie band into, you know, My Bloody Valentine, which is to say that much of their self-titled release (a compilation of two EPs) recalls the best bits of Isn't Anything and Glider. But there's also shades of Sarah Records stalwarts the Field Mice in the way the band uses rickety pop structure and minimalist instrumentation as a jumping board for creating buzzy, fuzzy soundscapes.
The Post-Punks
If the indie pop groups provide the sweet, these post-punks are their sour counterpart, bringing a droll sensibility and drier sound to the Bay Area music scene.
Merch for this release:
Vinyl LP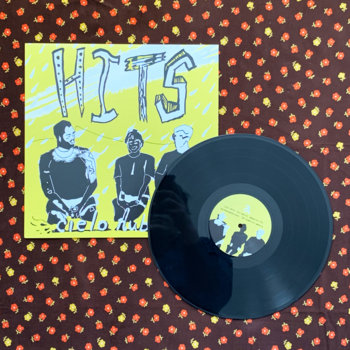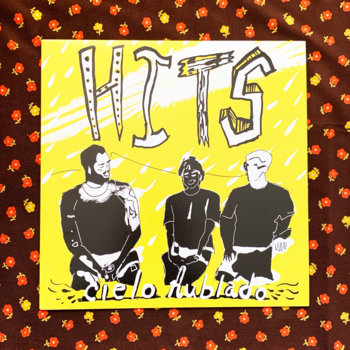 The warbling, primitive guitar pop of this Oakland group recalls the rickety delights of the earliest Rough Trade groups, full of weird and wiry melodies so bright they cut through the fuzzy, lo-fi atmospherics.
Merch for this release:
Cassette, Vinyl LP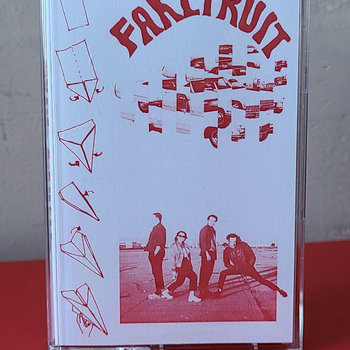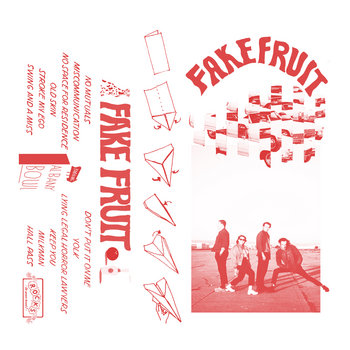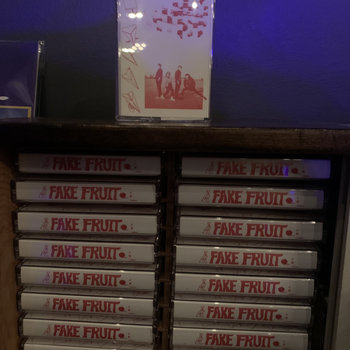 Hannah D'Amato might be a newcomer to the Bay Area, but she released one the region's best rock records with Fake Fruit's self-titled debut, which arrived on Rocks in Your Head Records earlier this year. Dry, wiry, and full of vinegar, Fake Fruit is a strong statement of purpose from a self-assured young voice that hits so hard, Rocks in Your Head can't seem to keep it in stock.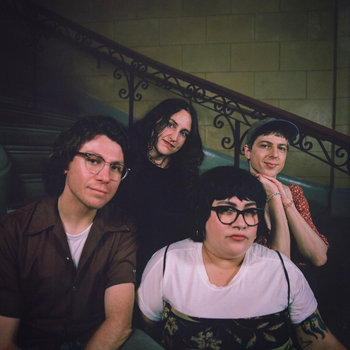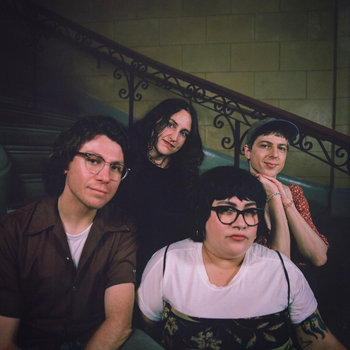 Merch for this release:
Vinyl
This Oakland band could probably slot in with the janglers, but there's an acidity to the music that keeps them firmly on the post-punk side of the equation, much like the Flying Nun bands to which they are often compared. Formed by Miller and drummer Elyse Schrock (The World) in 2018, the band's most recent release is the sunny Scenic Route, put together in quarantine and released on flexi-disc; a third full-length is supposedly on the way. In true indie pop style, this fun, silly side project has outlasted both Miller and Schrock's "serious" bands from the mid '10s.
---
The Labels
Merch for this release:
Cassette
Every bubbling DIY scene needs a record label around which to orbit and in San Francisco, all roads lead to Paisley Shirt Records, run by musician and fan Kevin Linn and named after a Television Personalities song. Sonny Smith of Rocks In Your Head Records likens Paisley Shirt to a "neighborhood tape dispensary" and says Linn, "is really positive, and has sort of cornered the market on being really prolific with a certain crowd, which is kind where things often incubate. He's probably like, 'This band is friends with that band. And they have a similar thing and let's put them all out.' He'll probably become a millionaire."
A scroll through the label's Bandcamp page confirms this sentiment, with releases that form an up-to-date musical map of what's happening in the Bay Area right now. But it's not by design—Linn just genuinely loves it. "A lot of this music really reflects the stuff that I'm into, which is lo-fi pop or weirdo post-punk kind of stuff," says Linn, who also records and performs as Sad Eyed Beatniks. "I'm just happy to put out music that I'm really into and fortunate to actually be around these musicians that know how to put something amazing together."
Despite the 'just happy to be here' protestations, Linn's got the heart of a punk when it comes to how he runs Paisley Shirt. "That first Television Personalities album listed how much it cost to go and put a record out, and that's kind of where I'm at," he says. "Like, you can be recording a full album in your apartment right now. And it can sound great. That's up to you."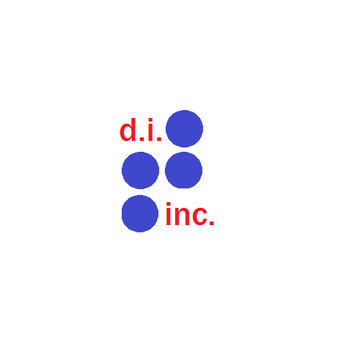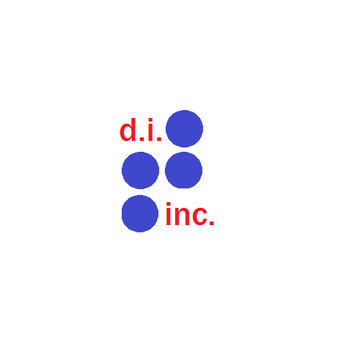 Merch for this release:
Cassette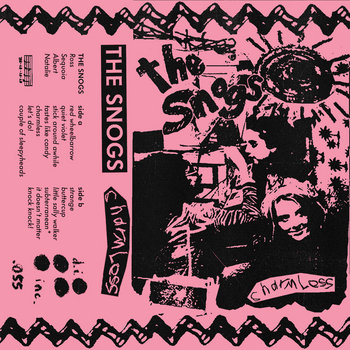 Discontinuous Innovation (DI) started in 2015 to "serve a market that was non-existent at the time. We felt that there needed to be some sort of answer to all the other bland brands and products coming out," says CEO Camry of this comparatively long-running tape label. As is evident by his choice of language, part of DI is making light of San Francisco's free fall into a tech dystopia. The two people who run the label identify themselves in the communications as CEO Camry and Toyota Avalon; other bands or artists are "CEOs" or "entrepreneurs," tapes are "products," concerts are "product demonstrations," etc.
But their commitment to the gimmick doesn't extend to how DI actually does business. Underneath the tech-speak, they're is as DIY as they come, down to modeling themselves after "labels where you can tell that there's people operating at the other end of the line," says Camry, naming Sarah Records and Rough Trade as inspirations and adding that for "every single package I've shipped out over the last six or seven years, I've written a note or some form of a letter or something to everyone that's bought something."
The DI roster is an adventurous reflection of many sides of the Bay's music scene. Their releases span the gamut from from Mister Baby ("a prepotent new CEO" as the liner notes say) and Beat Happening-esque group the Snogs to Oakland scuzz punks Nopes and Camry and Avalon's own new wave punk band, Toyota. "DI has just been a lot about our little friend group in the DNA—our little investors and CEOs just getting together and pooling our money and supporting each other, and it grew. And it just kept growing," says Camry.
Merch for this release:
Vinyl LP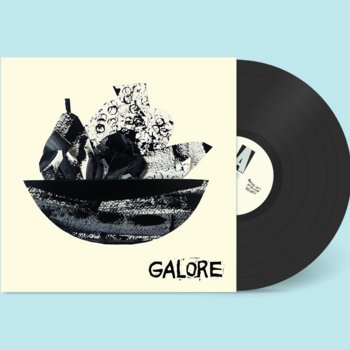 Sonny Smith's Rocks in Your Head Records isn't quite as prolific as the others on this list, but it's just as dedicated to giving San Francisco bands a platform. "It felt more interesting to explore our own backyard than go be like, 'Hey, I'm going to put this band out from New Zealand,'" says Smith, who also plays in long-running local group Sonny & The Sunsets. Notable local releases on the label include Fake Fruit's self-titled and last year's full-length from spindly post-punks Galore—and he's looking forward to what is going to come out of San Francisco next.
"We're under a whole new kind of shadow, which is different from tech. Everybody's kind of in detention. I am pretty surprised how many people have figured out how to make cool shit during a pandemic, and I have a feeling there's gonna be a minor or major explosion of work that's going to be coming out this next year because people had nothing to do but make art," he says.
Smith has a grander vision for his label that doesn't just encompass music. A future release for Rocks in Your Head includes a guided meditation record by local astrologer Jessica Lanyadoo. "San Francisco could get a little weirder, in my opinion," he says.
Merch for this release:
Vinyl LP, Compact Disc (CD), Cassette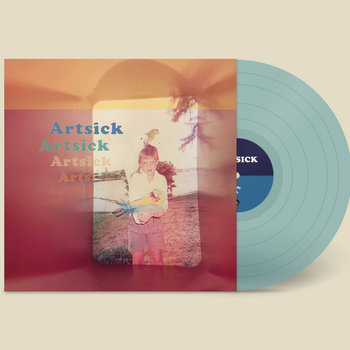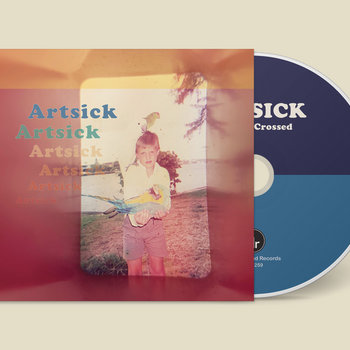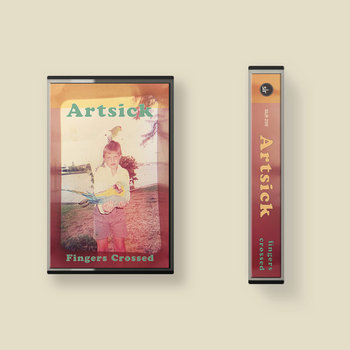 One person who has arguably helped shepherd the Bay Area music scene through many eras is Mike Schulman of Slumberland Records. Though he'll be marking 30 years in Oakland next year, Schulman is just as excited as the younger folk by what he sees happening around him today. "It feels like the spotlight has been pointed elsewhere and that's allowed something real and organic to grow, and without that spotlight there might be less of an idea of 'making it' or conforming to whatever indie flavor might be getting wider attention. The scene feels very authentic right now and I dig it," he says.
The most established of all the labels on this list and the most well-known among a certain crowd of underground music listeners, Slumberland Records leaned hard into Bay Area indie pop this year with full-lengths from the Umbrellas, Chime School, and the Reds, Pinks, and Purples. But according to Schulman, "There's definitely not a master plan in place to focus more on Bay Area bands, it just worked out that way. It's always a lot of fun when the bands we love and feel like are "SLR bands" are also local; it's great to get to hang out with the bands in person, see them play more, etc."
Although Slumberland has a long history of putting out Bay Area bands, including Tony Molina, Terry Malts, and Aislers Set—Schulman still thinks of the label in more general punk terms, which suits the fringe attitude that's inherent to the area. "I suppose our role has always been to go against the grain a little bit, to champion the smaller bands—or at the least the bands whose goal is not necessarily to make it big. I've always personally been a little turned off by the bands or scenes that everyone seems to be going wild for; I reckon for me the more interesting things happen at the margins and that's SLR's natural home," he says.
Merch for this release:
Vinyl LP, Cassette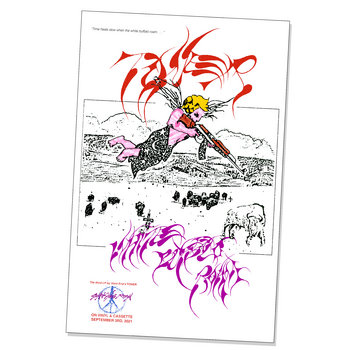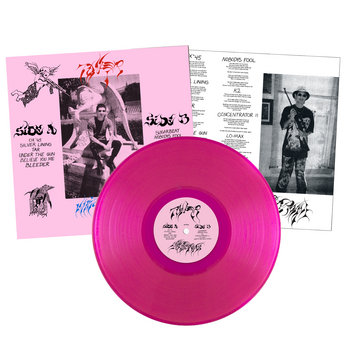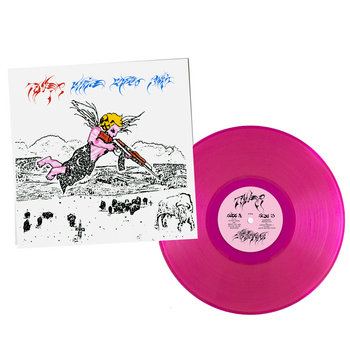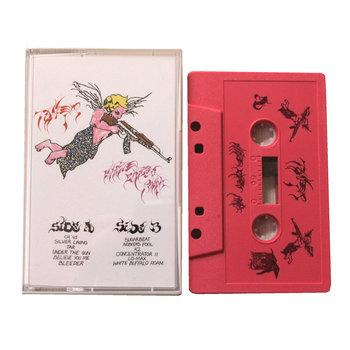 Founded in 2016 by Bay Area lifer Samuelito Cruz to promote his own projects and those from his friends, Smoking Room is both about as DIY as it gets and as Oakland as it gets, with releases that edge into darker and more hardcore punk territory—although he has been known to put out some unabashed dream pop as well. The label's most recent release is the shoegaze-tinged White Buffalo Roam from Cruz's group Toner, but a dip into the back catalogue reveals a collection of Elliott Smith-esque bedroom pop from L.A.'s Justus Proffit and the first EP from San Francisco 90s revivalists Pardoner, both of whom put out full-lengths on Bar/None this year.