LISTS
Meet the Bands Keeping Hong Kong's Underground Rock Scene Alive
By James Gui · September 14, 2021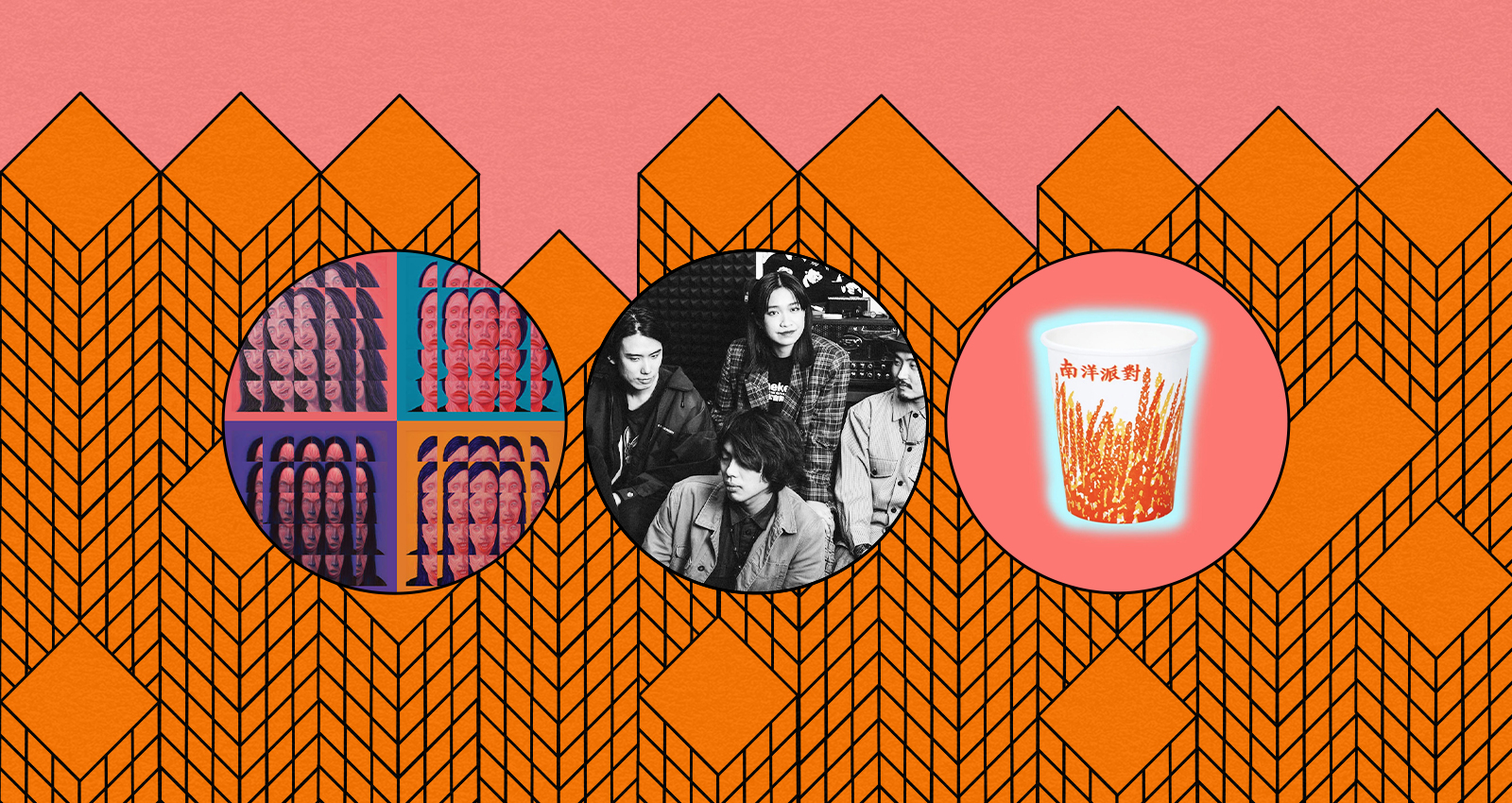 Though decisive action early on saved Hong Kong from the brunt of the COVID-19 pandemic, its underground music scene has always been embattled. Whether due to lack of affordable practice spaces, a dearth of mid-sized venues, or regulatory crackdown on DIY operations, being a musician in Hong Kong has never been easy. And the pandemic didn't make things easier; This Town Needs, a marquee venue in the city, was forced to shut down early last year. Even still, the city is home to a smattering of determined artists that have been keeping the flame going.
Lucid Express, a local shoegaze act, had their U.S. tour cut short and had to quarantine for 14 days upon their return. "We tried to write some songs from our bedrooms…But it wasn't feasible for us; we couldn't capture the same energy or feeling of rehearsing live," recalls guitarist Andy Tsang. But they were soon able to return to the studio as cases died down and their quarantine period ended.
Since the heyday of local legends My Little Airport and The Marshmallow Kisses, guitar music has clung on at the margins of Hong Kong's underground. Here are some bands keeping it alive (and adding their own twists) into the present day:
.
00:10 / 00:58
With album art that recalls a worn 2000s CD insert, Jack Ip and Takuro Cheung of Arches seem to know their audience. Both Ip and Cheung work in the visual arts—the former an illustrator and the latter a model—so it makes sense that their knack for crafting sounds also manifests in its packaging. Their debut EP Goodbye Tragic Manga boasts sounds of a sort rarely found in Hong Kong, a heart-pounding collection of noisy indie rock fit for an early-aughts anime opening. "Another Sunny Day" sounds more influenced by the likes of Number Girl than by the dreamy London darlings of its namesake.
Having released their first single "Inert" in December last year, Arches might seem like a pandemic project. But the duo started making music in university six years ago, and their sounds have just now bubbled to the surface. It's no wonder, then, that their music feels so carefully-constructed, packaged to evoke feelings of wistfulness even if you don't understand their native Cantonese.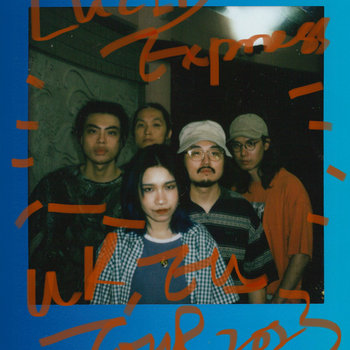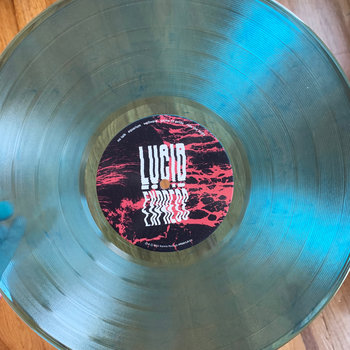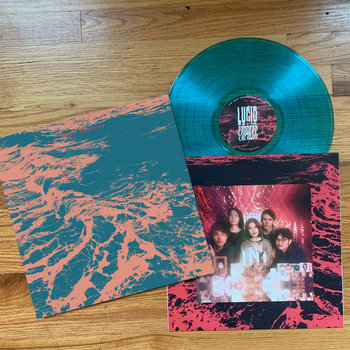 .
00:10 / 00:58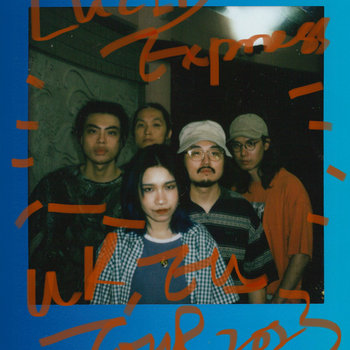 Merch for this release:
Vinyl LP, Vinyl, Compact Disc (CD), Cassette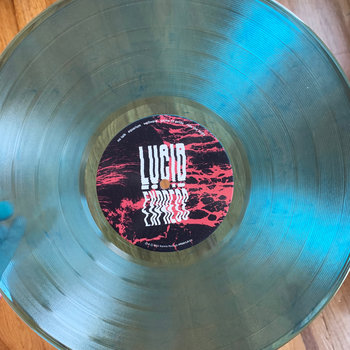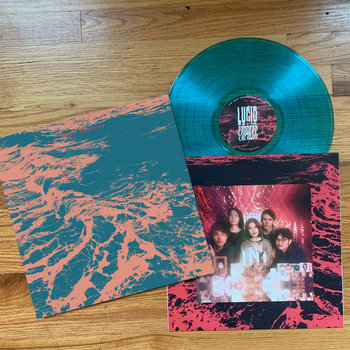 Lucid Express, on the other hand, are inspired by English shoegazers in both form and content (just compare their latest record's art with any classic Sarah Records cover). Like fellow Hong Kongers Fantastic Day, vocalist Kim Ho sings in English, though they pay homage to different musical movements in the English underground. Formerly known as Thud, Lucid Express began by covering Joy Division, Nirvana, and Red Hot Chili Peppers in the winter of 2012. After penning their own songs and supporting overseas artists like Beach Fossils and The Cribs during their Hong Kong tours, the band has steadily become a local favorite.
Rebranding as Lucid Express this year, their debut album features spacious arrangements that recall Slowdive and My Bloody Valentine; the introduction to "Prime of Pride" sounds like it could have been a lost MBV B-side. They also show off their own signature skill in creating soundscapes with "Aquarium," its '80s drum machines submerged in reverb.
TYNT, who operate at the electronic edge of underground rock, are close collaborators with Lucid Express, having hosted a show together at the beginning of the pandemic called Not Cancelled as well as the latter's debut album release show back in July. TYNT dropped their own debut SYMBOL last April, after the first wave of COVID-19 hit the city. The record shines in its unique combination of vibrant synths with heavier guitar riffs, with reverb-drenched, autotuned vocals layered on top. They use the emotive power of autotune to its fullest effect on "NOMAD," peppering an aching falsetto refrain with somber spoken word segments.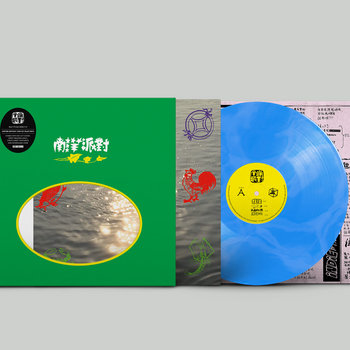 .
00:10 / 00:58
Merch for this release:
Vinyl LP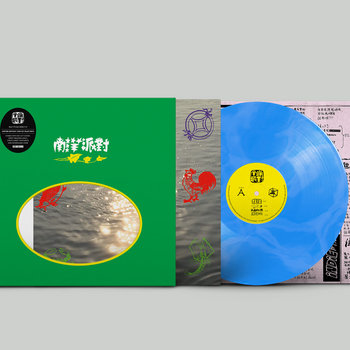 南海派對 N.Y.P.D. (Nan Yang Pai Dui or South Sea Party/Not Your Party Drugs) represent the intersection of punks and ravers in Hong Kong. While their sound is primarily a mixture of art punk and laid-back indie rock, their first single "BMUU" is a downtempo, slightly acidic techno track with Cantonese talk-singing laid atop. As vocalist Jon Lau tells it in an interview with The New Order Magazine, "In Hong Kong, band kids hang out in band venues, and club kids hang out in clubs, both scenes don't really cross over, but we're band kids that love the club."
Born out of the short-lived Tai Kok Tsui scene, which included erstwhile gallery-music-club XXX, the band has a diverse set of influences ranging from Teresa Teng to Dirty Beaches. Their self-titled album melds these inspirations into a collection of otherwise disparate tracks unified by Lau's signature vocal delivery. "18th Floor" is dreamy and psychedelic, while "French Kiss" is a mass of dark, mathy sludge reminiscent of Drive Like Jehu.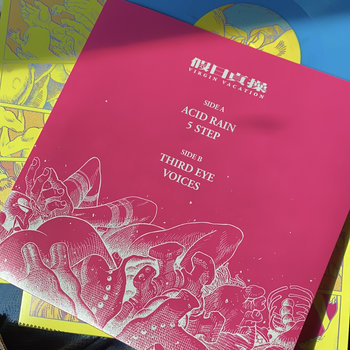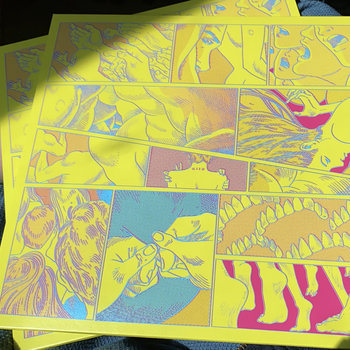 .
00:10 / 00:58
Merch for this release:
Vinyl, Cassette,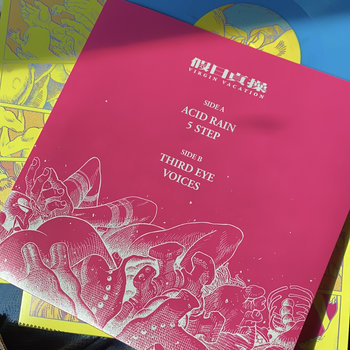 Experimental rock group Virgin Vacation uses many of the same principles of modular synthesis to build their grand instrumental tracks. They released their debut EP on Qiii Snacks Records early this year, featuring four genre-defying songs that build through repetition and improvisation. "Acid Rain" begins with a steady bassline and kick pattern, providing scaffolding that synths, guitar, and polyrhythmic percussive elements build atop of. "5 Step" is math rock made psychedelic, boasting an unnerving polymetric groove. "Third Eye," on the other hand, wavers between hip-hop and rock, its drums toggling between a swaying half-time beat to a more danceable post-punk rhythm. "Voices" is a sluggish ambient track with a bassline that anchors a twinkly soundscape.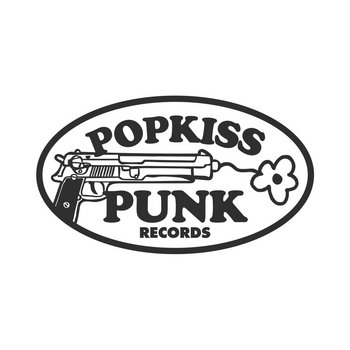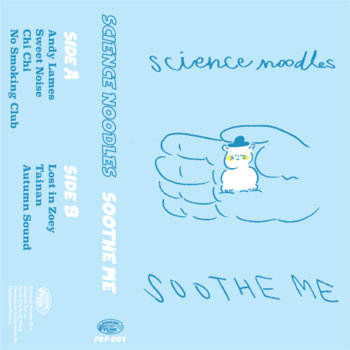 .
00:10 / 00:58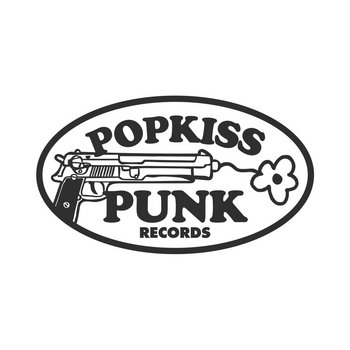 Merch for this release:
Cassette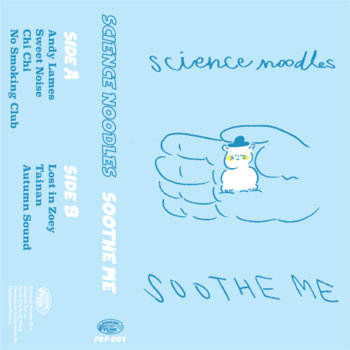 Hong Kong's Cheong Yuet Siu and Taiwan's Hung Ching met on Tinder, a fitting cross-strait meet cute for this 21st century indie pop band. Later adding three more members, Science Noodles is very much Hong Kong twee in the lineage of The Marshmallow Kisses and My Little Airport, with sprinkles of Taiwanese jangle and romanticism.
Their 2018 debut Soothe Me is a lo-fi, mumbling affair that does everything it says on the tin. Cheong and Hung's dual croon on "Chi Chi" is certainly soothing, a distillation of every cozy feeling that the fluffy cartoon kitten on the album cover promises. "Tainan" is a lackadaisical ode to the southern Taiwanese city, with chords that echo their contemporaries in the Taiwanese scene.