SCENE REPORT
"Sing Our Own Songs": The Past and Present of Underground Rock in Taipei
By James Gui · April 20, 2021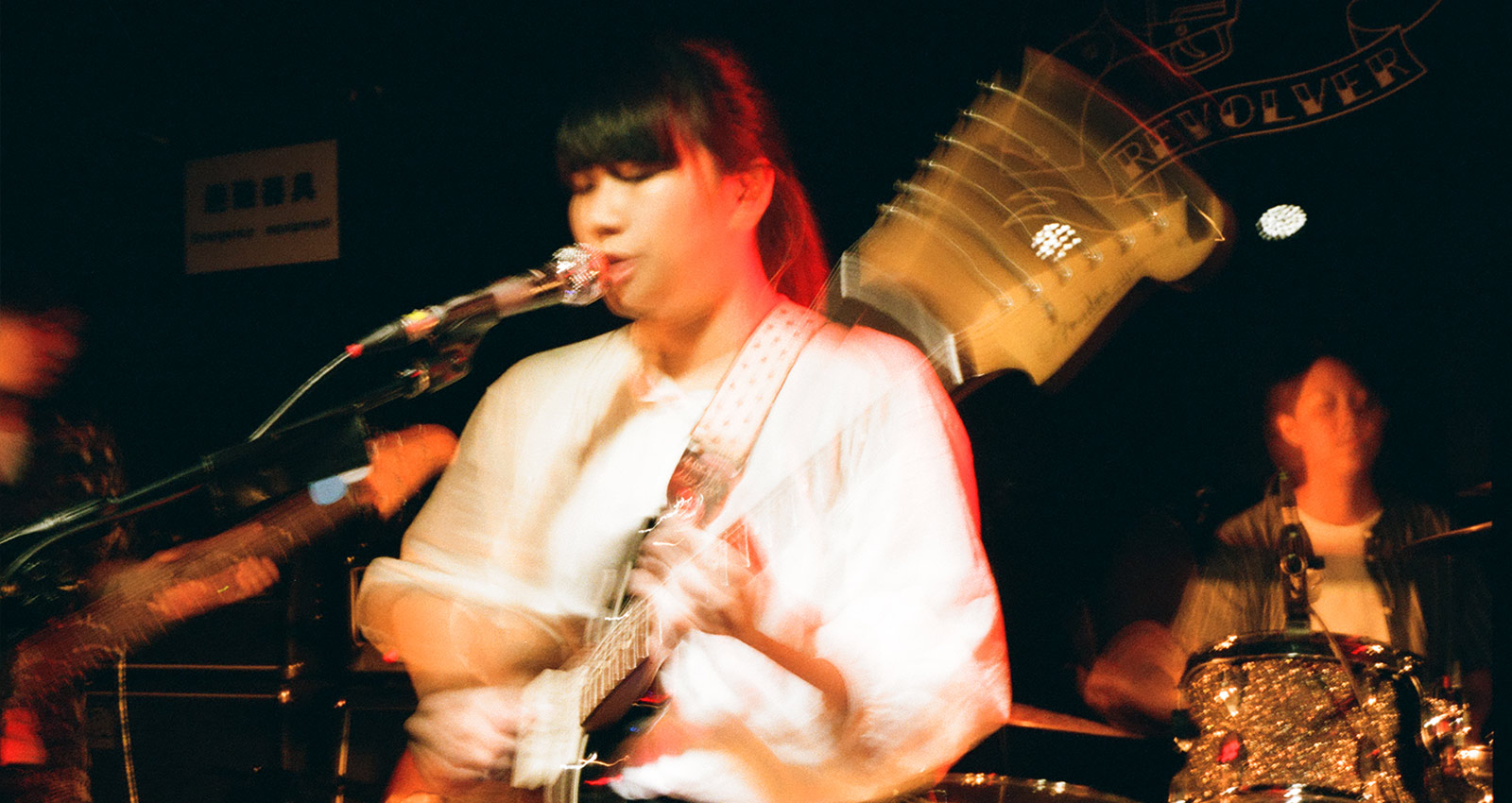 In December of 1976, during the twilight years of the U.S. military presence in Taiwan, folk singer Li Shuangze smashed a Coca-Cola bottle on stage during a performance at Tamkang University and exhorted the crowd of students to "sing our own songs," instead of the covers of Western folk music that were popular at the time. That incident gave birth to the campus folk song movement in Taiwan, a key moment for independent music on the island. Students began penning their own songs in Mandarin and Taiwanese, giving rise to a generation of amateur crooners paradoxically both inspired by and reacting against American influence.
That independent ethos still prevails in Taiwan's indie music scene. Like anywhere, underground music in Taiwan exists in different pockets, from twee pop to punk, R&B to noise. But the small size of the island, combined with the density of musicians, allows for an incredible level of cross-pollination within those pockets; it's fairly common that any given artist is a part of two or more projects (Luo Zun Long of Forests and Sunset Rollercoaster, for example, has been a part of five). Today, the scene has evolved to a point where Taiwanese listeners now have a rich history of local bands to appreciate.
Merch for this release:
Compact Disc (CD)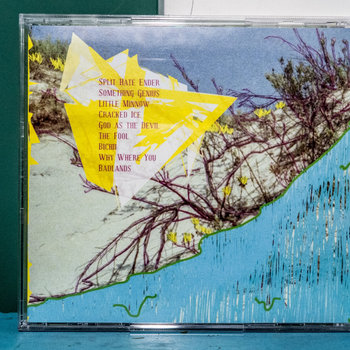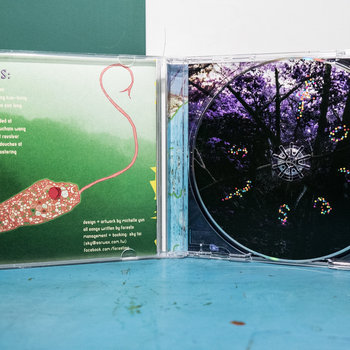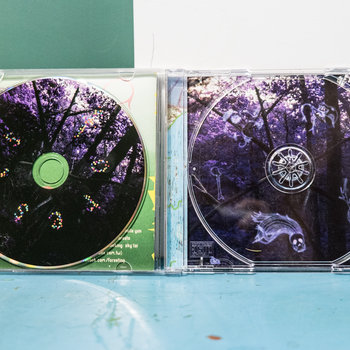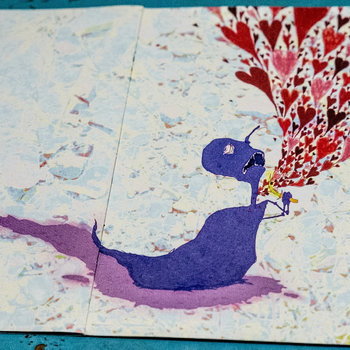 But this wasn't always the case. Before martial law was lifted in 1987, the only source of rock music was from the vibrant pirate record industry that initially arose to cater to American soldiers stationed in Taiwan. In the post-martial law era, the advent of the Internet and peer-to-peer music sharing via Soulseek inspired a wave of underground musicians to make music like their favorite Western and Japanese bands. Britpop, post-rock, and shoegaze all had their waves of popularity, with bands like 1976, Sugar Plum Ferry, BOYZ & GIRL, Manic Sheep, and Nipples (now known as Aphasia) inspiring later generations of Taiwanese artists.
Merch for this release:
Compact Disc (CD)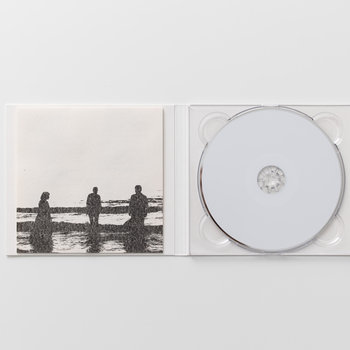 "I grew up in Taichung, but when I went to Taipei for college I saw lots of live houses and bands. At that point it felt like a new door opened, I could find so much music other than pop. I found Sugar Plum Ferry, and they were really special to me… I'd never heard anything like them before, but was so touched by their music. I think that was the starting point that made me want to learn guitar and create something by myself," says Coco Hsiao, lead singer of dream pop outfit Huan Huan.
Because the scene is so tightly knit, local heroes are never too far from reach. "One time, I saw Sunset Rollercoaster back when they were a trio and had more of a garage rock style. I was like, 'Damn! Zun Long is too cool'! My goal was to be like him, perform like him," says Chewie Chang, drummer of psych rock band Valley Hi! A year after that performance, Zun Long began teaching drum lessons. Chang studied under him for three years, then began working at Feitou Music and jamming with people that came to the practice space. She finally formed Valley Hi! with Li Zhan Xu after linking up with him on PTT (a Reddit-like forum in Taiwan).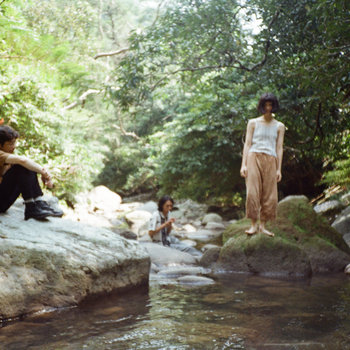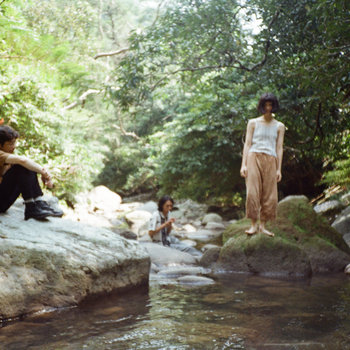 In 2001, KK Yeh of Nipples/Aphasia established White Wabbit Records. One of the marquee indie record labels and stores in Taiwan, WWR has been important in releasing Taiwanese talent and importing foreign CDs. In this and the following era, young indieheads would find the latest gigs and news in Pots Weekly, a free newspaper that focused on underground music, left-wing politics, and LGBTQ+ rights.
About a decade later, Shida Park and the punk club Underworld served as a nucleus for groups like TOUMING MAGAZINE, Wayne's So Sad, SLEAZE, and Hang in the Air—known as the "Four Emperors." Of these four, TOUMING MAGAZINE gained incredible popularity in both Taiwan and Japan, introducing noisy guitar music to many artists of the current generation who cut their teeth attending shows at Underworld. After a long battle with the local neighborhood association, however, Underworld shut its doors in 2013. A year later, Pots Weekly shuttered as well.
"From the millennium to the 2010s, especially because I was younger as well, it felt like post-rock was never gonna end, and Pots Weekly was gonna last forever, but it's all gone now and things are totally different," says Matt Yau, currently lead vocalist and guitarist of Super Napkin, among countless other projects. Though the scene has changed, collaborations across generations are frequent. Yau linked up with Valley Hi! for a performance at The Wall after hearing them rehearsing at Feitou Music. "While we were resting we were like, 'Hey, the guys next door sound like they're playing krautrock!' They were amazing. So we rushed into the room to talk to them," Yau says.
Although cities like Kaohsiung boast their own talent, the epicenter for indie culture is still Taipei. Today, Petit Alp Records (PAR) is a hotspot for the city's DIY scene. Founded by Hom Shenhao, lead singer and guitarist of TOUMING MAGAZINE (along with a slew of other acts including his earliest group Fall of this Corner), the store serves as a place for young artists to congregate, listen to music, and perform unplugged sets. PAR's record label has released Hom's solo work as well as releases from his new band, VOOID. Just down the street near Zhongshan station is Waiting Room, run by Shenhao's bandmate Trix and friend Ahblue. Originally established in 2010 near Shida Park as an unlicensed apartment operation, Waiting Room moved to its current location in 2015. Nowadays, the owners also occasionally host an internet radio show called Room Radio.
Merch for this release:
Cassette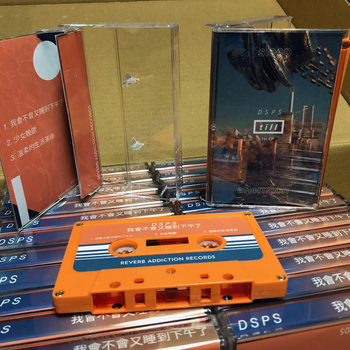 The underground rock and electronic scenes in Taipei converge at The Bar, which adjoins a popular live house called The Wall. Owner and resident DJ, Spykee, spins both indie rock favorites and dance music smashers to a crowd of primarily musicians and artists. Through his mentorship, Ami Tseng of dream pop band D.S.P.S. began a monthly party called Tempo Popo with DJs 2300 and Bobo. "The Bar is really interested in pushing DJ culture, especially for people like me who play in bands," says Tseng. "People from Valley Hi!, South Bad Boy, they've all learned there." At The Wall's annual New Year's show and afterparty, numerous purveyors of guitar music put on their DJ hats to keep the party going.
"The Bar is a place that's inclusive of all different genres, as opposed to places like Final which are more focused on specific genres like techno and feel a bit intimidating. But with The Bar, there's none of that pressure, you just walk inside and it's all about appreciating music. It's a super pure space," Tseng says. When she's not DJing, Tseng plays—with her full band as well as unplugged solo sets—with indie veteran, mentor, and friend Benben (of BOYZ & GIRL, Skip Skip Ben Ben, and Freckles) at low-key venues like Witch House and Riverside Cafe.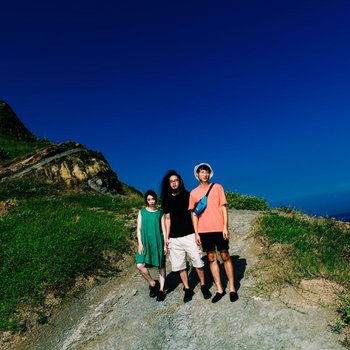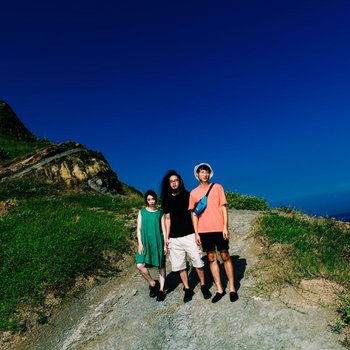 As the market for indie music has grown in Taiwan, so too have the risks of exploitation by the broader music industry. Xie Hongyou (formerly of Manic Sheep and currently guitarist with Midnight Ping Pong) established Airhead Records to combat that danger. "Sharing the DIY motivation of Hom Shenhao, he started the label so that artists can be fairly paid and protected," says Yau, whose latest release was on Airhead. "His idea is to help bands to make their first few big steps, releasing debuts and stuff." Some of these bands, like deca joins and Kaohsiung's The Fur, have since become popular in Taiwan and abroad. Of course, for many, the goal isn't to make it big but rather to share their passion for music.
"When I first started playing in bands, I was really happy and wasn't really thinking about whether this could be my job," says Hsu Tzuchuan, formerly of D.S.P.S., Iruka Police, and Siesta Insomnia. "The chemistry was really good, but I still was lacking a channel to express my personal self. I quit my bands pretty impulsively and am working on more of my own music now. A lot of what the future holds is unclear, but that's the most exciting part."