LABEL PROFILE
A Guide to Beloved Indie Pop Label Sarah Records
By Michael White · September 04, 2018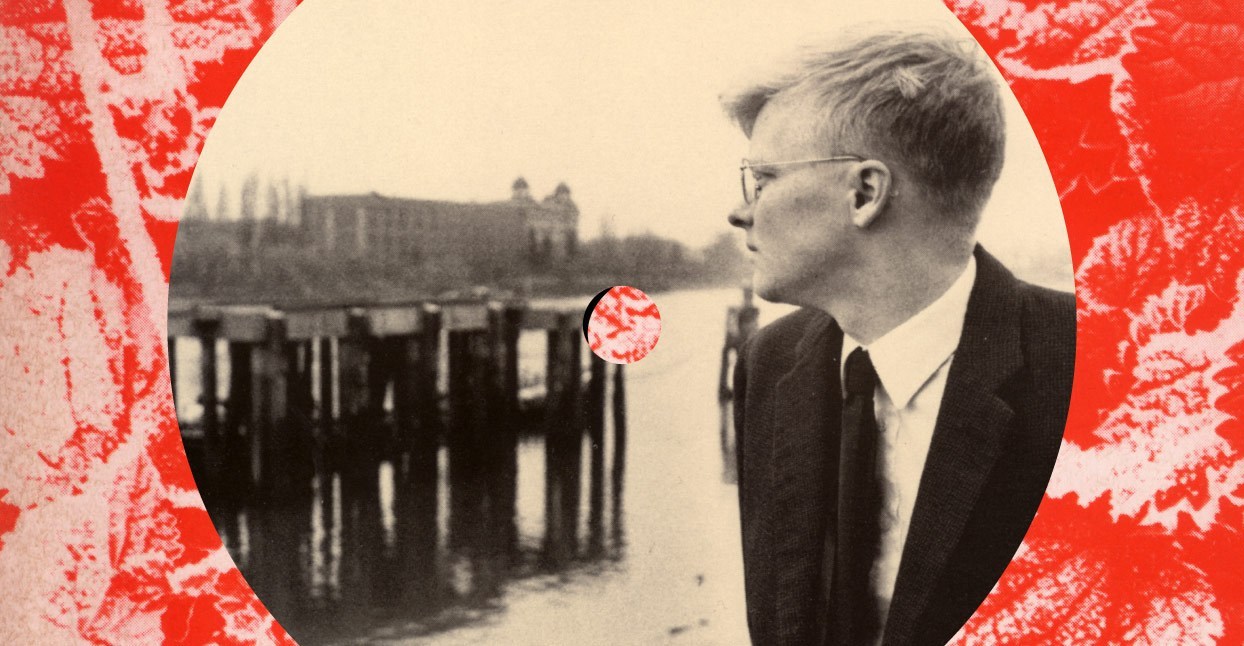 The fact that people around the world are still interested in Sarah Records—more than two decades after the label ended—is a constant source of amusement to the label's founders, Matt Haynes and Clare Wadd. Dreamt up in 1987 during walks around their adopted hometown of Bristol, England, while they were becoming a couple, Sarah was inspired by the likes of Postcard and Creation—trailblazing U.K. independent labels whose music married the gleeful amateurism of punk to melodic, quixotic pop.
Despite a continually antagonistic relationship with the British music press, which portrayed Sarah as a repository for hypersensitive virgins who couldn't sing, play, or grapple with adult emotions, the label flourished for eight years, stopping in 1995 only because Haynes and Wadd decided the time had come to do something else. The label wasn't folding, they emphasized; they were "destroying" it. And, they added in a farewell manifesto: "We don't do encores."
Yet while Sarah ended (and, in short order, so did Haynes and Wadd's relationship), the label's esteem has only grown. In addition to a recent feature-length documentary, My Secret World, and a biography, Popkiss (full disclosure: I wrote the latter), its original vinyl releases sell for small fortunes, which is why much of the Sarah catalog is now being made available for digital purchase on Bandcamp. "Sarah was always a political label, and the politics informed the way the music was released: cheap 7-inch singles, not expensive 12-inches; no limited editions, no unreleased bonus tracks on compilations," explains Haynes. "We wanted everyone to hear the music, not just collectors and those with money to burn. We said 'no encores' and we meant it, but we still want people to hear the music, because it's fantastic. And platforms like Bandcamp seem pretty much in tune with those old ideals."
Here, Haynes and Wadd share their thoughts about some of Sarah's most beloved songs.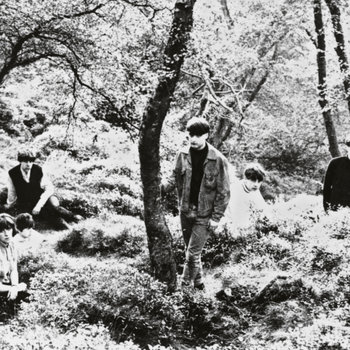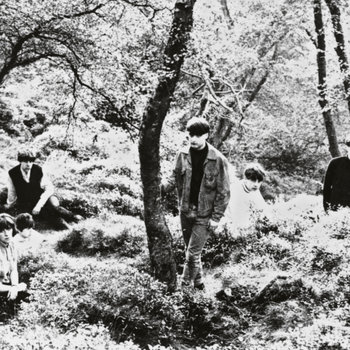 Thanks in part to future Saint Etienne co-founder Bob Stanley—who, in his role as a columnist at British music weekly NME, awarded "Pristine Christine" by The Sea Urchins Single of the Week—Sarah's debut release sold out within weeks. The magnificence of this record surprised the few people already familiar with the Sea Urchins: The teenage band's reputation in their native Birmingham was as an undeservedly arrogant, disastrously inept live act.
Wadd: "This still sounds urgent and important, still sounds like a song to launch a record label with. It's incredible to think that a bunch of kids from Birmingham could produce something this polished, and that a couple of kids in Bristol got to release it."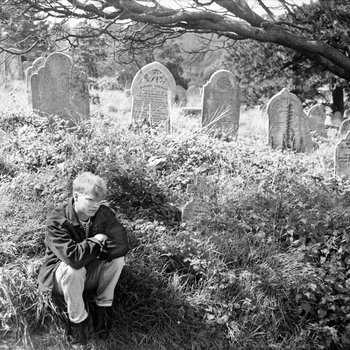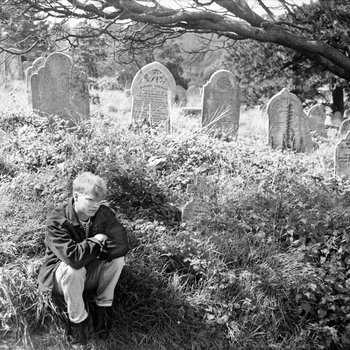 Indie pop's reputation for an emotional tenor of unashamed vulnerability is laid bare here in a song whose brevity (99 seconds) is inversely proportional to the length of its title. Although Another Sunny Day was short-lived, linchpin Harvey Williams became a constant presence in Sarah's discography: In addition to later records under his own name, he also joined labelmates the Field Mice and then Blueboy.
Wadd: "This is at once youthful, heartfelt, sad, and funny—and brilliantly brief."
It was considered a major coup for the nascent Sarah when Glasgow's the Wake, having parted ways with longtime label Factory Records (home to New Order), asked to come aboard. This summer-like B-side seemed to have been written with the band's new home in mind. In fact, it had been sitting on ice for at least a year, waiting to be brought into the world.
Haynes: "I remember phoning [Wake singer-guitarist] Caesar to nervously explain that Sarah was just two people in a basement flat in Bristol—so, nothing like Factory. But it turned out he thought this was a positive."
This was an epochal release for band and label. The Field Mice had begun as a decidedly amateur duo made up of two friends—Bobby Wratten and Michael Hiscock—but soon expanded to a quintet. Their music broadened accordingly, from minimalist bedroom reveries to this ground-breaking marriage of indie pop melodicism and state-of-the-art electronica. Legendarily, it fell into the hands of a dance-music specialist at NME who had no prior knowledge of Sarah or the Field Mice. Thus free of prejudice, it was declared, in a headline, "Total Absolute Single of the Week."
Wadd: "The Field Mice only existed for a few years, but their breadth was remarkable, from the simple charm of their early records, through noise-pop and country, to this epic indie-dance anthem."
"Boys Don't Matter" comes from the Reading band's second album, Unisex—which, at the time, Wadd and Haynes proclaimed the best record they had released to date. They weren't wrong. Classical guitar, baroque string arrangements, and an atmosphere of profound longing complement singer Keith Girdler's stunning lyrics about the simultaneous wonder and woefulness of sexuality and desire. This song, one of the album's highlights, evinces a band whose worldview was, and still is, unlike any other.
Haynes: "Recorded in a barn in Oxfordshire. A gorgeous, drumless lament. Blueboy's music was just effortlessly beautiful."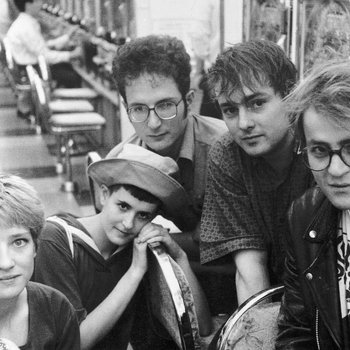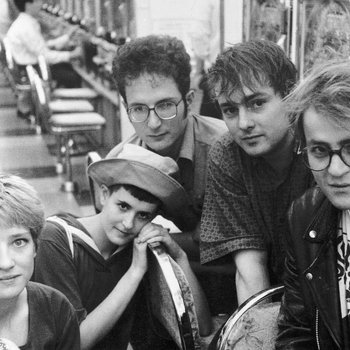 This was the moment when Heavenly, previously an expression of frontwoman Amelia Fletcher's love for decorous '60s girl-group pop, fell under the influence of the emergent riot grrrl movement, which the band had encountered during an early-'90s visit to the Pacific Northwest. Not punk, per se, but very much an iron first in a velvet glove.
Haynes: "'P.U.N.K. Girl' and 'Atta Girl' [released simultaneously on separate singles] always felt like two sides of the same record—the two sides of Heavenly's post-riot grrrl identity. And if 'Atta Girl' had the venom, then 'P.U.N.K. Girl' had the fun: joyful, witty, exuberant, and celebratory."
Outside of the recording studio, this gaggle of Glasgow lads—some of them friends since childhood—seemed to take nothing seriously. Yet when the tape rolled, their drunken volatility fell away to reveal a shockingly poetic sensibility. Some of the greatest love songs in the Sarah catalog belong to the Orchids, and this may be their best. (Note: The title is an obscure Greek term meaning "the working of wonders or miracles.")
Haynes: "The Orchids wrote such stupidly good songs that I think many people, including us, occasionally took them for granted. I only found out from reading Popkiss that they thought we didn't like this song because we took so long to release it. In truth, I think by that stage we were just overwhelmed by day-to-day label stuff and accidentally forget to tell them it was possibly their finest moment."
Joining Sarah in its final two years, some longtime label devotees suspected Haynes and Wadd signed this Leeds trio simply to annoy people. (They didn't.) Loud, fast, and very fond of brevity (most of their songs fall short of two minutes), their gleeful noise polarized audiences. If not the battle, Boyracer certainly won the war: Although only singer-guitarist Stewart Anderson remains from the original lineup, the band is still active.
Haynes: "Boyracer songs rarely hung around—Stewart always had too many ideas in his head, was always too eager to do something with the next batch. Or sometimes he just stuck all the ideas in one song, turned up the amps, and let it roar."
Northern Picture Library
"Paris"
When the Field Mice broke up acrimoniously, at the cusp of a popular breakthrough (allegedly, representatives from the Island and Virgin labels were in the audience at their final gig, hoping to sign them), singer-guitarist and principal songwriter Bobby Wratten initially said he never wanted to make music again. But he returned after an almost two-year absence, with some of his former bandmates alongside, as Northern Picture Library. "Paris" is eerily prescient, its lyric a confession from a disenchanted lover who yearns to escape and start again. Soon after its release, Sarah's founders did just that.
Wadd: "It was lovely to have Bobby back in the Sarah fold. He always experimented, but this is a straightforward, wistful pop song about the dreams you know you probably won't follow."