LABEL PROFILE
In a City of High-Rises, Hong Kong's Absurd TRAX Builds from Ground Zero
By Josh Feola · November 20, 2018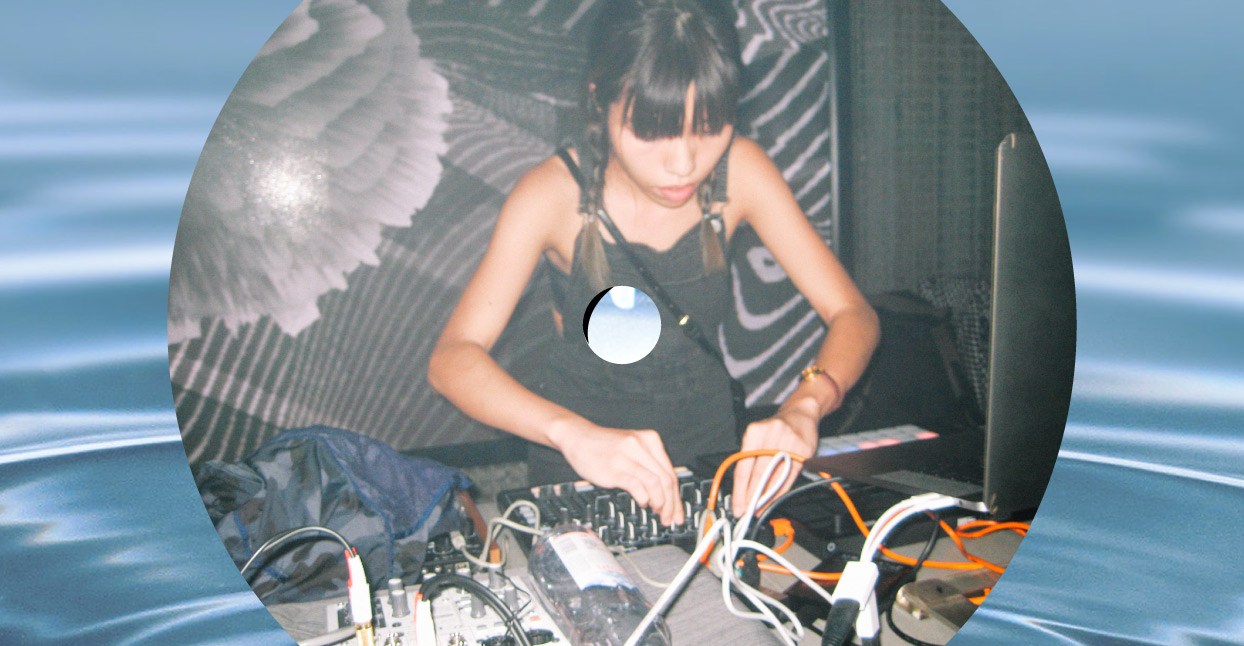 Hong Kong is known for many things—shining skyscrapers and kung fu classics come immediately to mind—but underground music is not generally one of them. In a city built up by British occupation as a global financial hub and riddling out internal tensions between democracy and autocracy since returning to Chinese sovereignty in 1997, conversations in the West about Hong Kong tend to be about economics or politics, rarely culture.
To some extent, this is wholly justified: real estate is limited, and rents are high, making it difficult for the spaces that have tried to foment an underground cultural scene to keep the lights on. Last year, go-to rock venue Hidden Agenda ended its run in Hong Kong's Kwun Tong industrial district after nearly a decade of dodging rent hikes and government raids. Alternative electronic music club XXX suffered a similar fate in January, succumbing to opposition from a pro-Beijing political party.
Rigid barriers call for innovative measures, and the crew behind Hong Kong label Absurd TRAX are finding novel ways to build a sound and a community in the city. The label was conceived in 2015 when co-founder Gavin Wong started the blog Absurd Creation with some friends, with the goal of providing on-the-ground scene coverage in the vein of niche blogs like Tiny Mix Tapes. In 2016, Wong launched Hong Kong Community Radio (HKCR), a web station that circumvents Hong Kong's lack of venues by beaming local artists performing in front of a green screen to audiences tuned in via YouTube and Facebook. Two years later, Absurd TRAX formally launched.
"We want to become an open-sourced hub revolving around like-minded music friends, to put out their work," says Wong of the label's mission. "The artists we enlist are all URL/IRL friends, whom we met organically." He goes on to frame a similarly-oriented Shanghai outlet, Genome 6.66Mbp, as its "globally-local" analog: a project conversant with emerging genres worldwide, but still deeply rooted in a local community—just like his own label.
Absurd TRAX's first release is this January's Sedative, an EP by 20-year-old Tang Fong Ching Kelvin, aka Kelvin T. Having revealed just one track ("Cicada禪," from a 2016 Genome compilation) prior, Tang is creating his aesthetic from scratch with the platform provided by Absurd TRAX, who released his debut album, Unlock Voice, earlier this month.
.
00:10 / 00:58
A musical autodidact, Tang began self-educating on the Internet by listening to artists like Le1f, Mykki Blanco, and SOPHIE, and first started producing his own sounds on GarageBand at age 15. His revelation that Hong Kong had a local scene he could plug into came upon his first visit to XXX for a show by Russian label Hyperboloid. After becoming a regular at the now-defunct club, he was drafted by Wong to join the ranks of HKCR and Absurd TRAX.
"The approach for Sedative was learning to mimic someone's style, or using a technique or song structure from someone's song and using [it] in my song," Tang says of the evolution of his voice between his two 2018 releases. "Through this process of learning, I found the style of music that I am making. So for Unlock Voice, the approach isn't to learn from an artist or a song—the approach is to take each song as an experiment."
Elsewhere, Absurd TRAX's roster shows a surprising amount of conceptual depth. The label's eighth release, due out on December 28, is a debut for classically-trained musician and sound artist Alex Yiu, aka Alexmalism. Yiu received a graduate degree in Sonic Arts from Goldsmiths in London in 2015, and linked up with HKCR the following year, presenting a sonically daring mix of hardcore techno and Cantopop. His forthcoming album TKO is a more comprehensive mission statement, dressing up hybrid club sounds in a theoretical framework adapted from Marxist geographer David Harvey and iconoclastic French philosophers Deleuze and Guattari.
"Hong Kong as a colonial city is undeniably under such influence that its culture and underground music scene are highly marginalized by the force of neoliberalism," Yiu explains. "Since the cultural scene of Hong Kong is highly institutionalized by government funding and cooperations' sponsorship, the underground scene in HK struggles a lot from the lack of space, and its skyrocketing level of rent. While we don't deny the importance of the government's support in (some) arts, we also question [whether it] diminishes the freedom of artistic expression with increasing influence from China."
Per the liner notes, TKO represents the artist's attempt to counter this general thrust with a full-length "inspired by the suburban, utilitarian cityscape," and built to "explore the dysphoria of living in the suburb… through combining a highly minimalistic yet almost plasticky sound and euphoric industrial beats and rhythm." This search for identity, in the midst of the jagged, dizzying experience of living in a city of high-rise cathedrals to capitalism, is perhaps felt most keenly on the mid-album highlight "Junk;" a jarringly hard four-on-the-floor belter. Its title could be a reference to the trade surpluses piled up on Hong Kong's ports, or the ancient wooden trading ships that still crowd its harbor.
.
00:10 / 00:58
Another Absurd TRAX artist connects the label to a set of kindred spirits in Taipei. Charlisha Leung, aka ASJ, was born and raised in Hong Kong and attended an all-girls' school for 18 years before moving to the Taiwanese capital for university. "I really thought I was going to be a nun," she says, but her true spiritual awakening came in Taipei clubs like Korner, where she was exposed to the music of producer Sonia Calico and her UnderU label. After returning to Hong Kong, Leung was connected to the HKCR and Absurd TRAX scene through Calico, and has become a core member. "Our group embraces the idea of minorities, [a] genderless and deconstructed club scene," she says of their mission. "The agenda bridges people together, [and] introduces a different underground scene that has never happened in Hong Kong club culture before."
Absurd TRAX has also crossed wires with like-minded overseas outfits, such as Eternal Dragonz, a label with nodes in Los Angeles and Sydney releasing music from across Asia. A recent release from Eternal Dragonz's Singles Club series features Cantonese rapper Fotan Laiki, a peripheral member of the HKCR/Absurd TRAX network. The aforementioned label's co-founder, Justin Tam, aka Tzekin—who resides in Sydney, but has familial roots in Hong Kong—describes the impact that the Absurd TRAX scene has had on his own project of tweaking outmoded concepts of Asian identity in the West:
"There's something that knocks you out when you go back to your family's home city of Hong Kong, the city they left to try and find a better life in Australia, and you see people like you dance to the music you play. When I'm playing in Sydney—which is a white, colonized city of what is originally land of a beautiful, ancient culture that was poached and ravaged from First Nations Australians—I feel like I'm the only person of color who enjoys the kind of music I'm playing."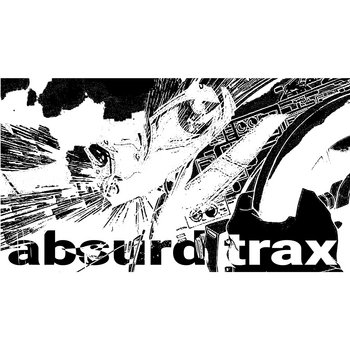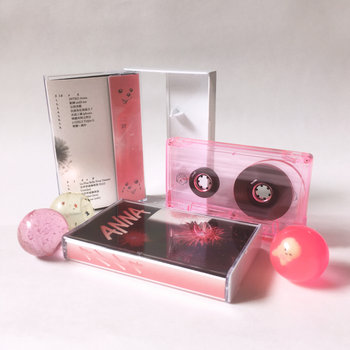 .
00:10 / 00:58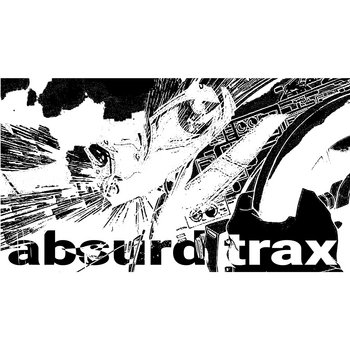 Merch for this release:
Cassette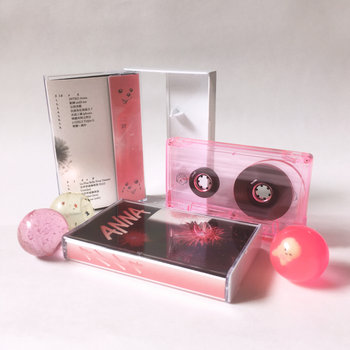 "To see people, like you, back in what is your ethnic home city is a powerful thing," he continues. "Is this what white people feel like every time they go to the club? Do they have this kind of freedom where they can do whatever they want, represent whatever culture they feel like, play tracks from any corner of the world they dig at the time, knowing that, their audience will look like them, dance like them and stand behind them? If that's what white people feel, the feeling POC get is so far beyond that."
Wong applauds labels like Eternal Dragonz and Chinabot for their efforts to update preconceived notions that people in the Western music industry hold about "Asian music," and for improving representation of artists like those on Absurd TRAX on festival bills and DJ setlists around the world.  Wong's project, however, is the inverse of these pan-Asian labels: laser-focused on small, everyday, hyperlocal realities. With almost one year of Absurd TRAX in the books, the progress so far is encouraging.
Absurd TRAX is closing out 2018 with a pair of shows in December that will feature their crew sharing the booth with Tam from Eternal Dragonz and Scattered Purgatory, a key force on Taipei's underground scene—this strong lineup reflects the impressive momentum that the label has picked up in just one year, and points to a hopeful future for the Hong Kong scene. Wong also points to the recent opening of new arts spaces Twenty Alpha and 細場 SaiCoeng (literally "small club") as promising developments in facilitating the community that he and his cohort are creating. "I think Hong Kong is in this state of rebuilding [and] transitioning, so small venues are exactly what we need to start everything again from ground zero," he says. "I feel that there is a need for a physical community that exists locally, versus just purely being a virtual entity, and Absurd TRAX is [here] to facilitate that… We are from Hong Kong, so there's really no such urge for us to further enforce or justify the identity. It's already intrinsic to us."