SCENE REPORT
In Traditional Tainan, A Tightly-Knit Avant-Garde Scene
By James Gui · July 21, 2021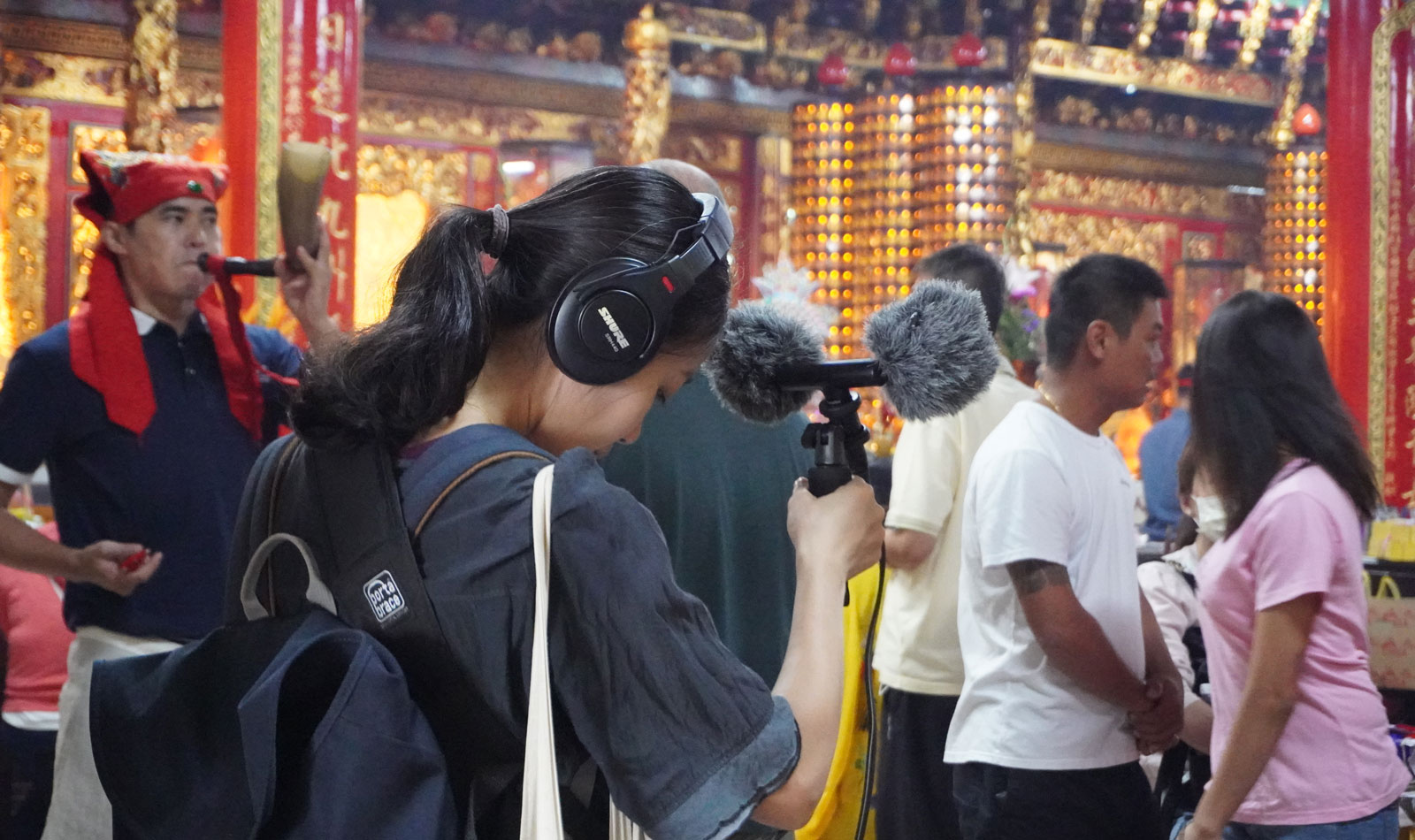 Hundreds of temples dot the narrow alleyways of Tainan, Taiwan's oldest city and former capital. Far from the hustle and bustle of Taipei, the city is a popular tourist destination for people looking to live life at a slower pace. Yet, in this hub for traditional culture, Alice Hui-Sheng Chang and Nigel Brown are building a small scene for music and sound art at the bleeding edge via their venue and arts space, Ting Shuo Hear Say.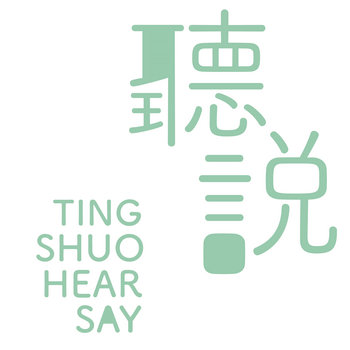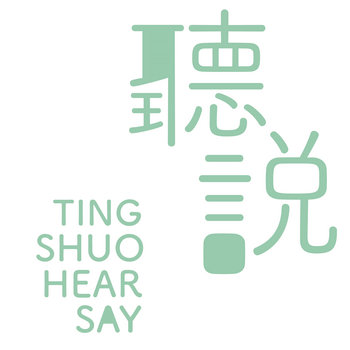 The choice of location was very particular for the duo, who founded the space in 2016. "Tainan is super friendly as a city, you can really just walk everywhere so it's really easy and accessible and as we started to explore the city, we noticed there were a lot of traditional traces," says Chang. The soundscape of the city—elders chatting in the streets, craftspeople making goods in open shops, firecrackers exploding at shrines and temples—was an inspiration for Chang and Brown, who met in Melbourne while studying sound art.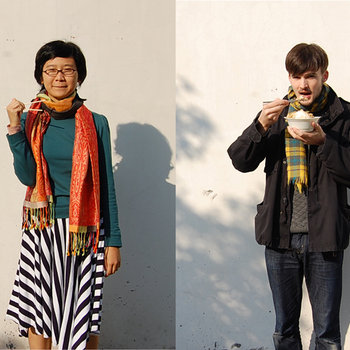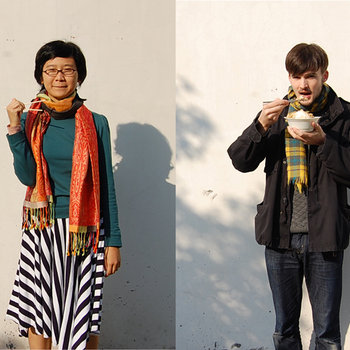 Merch for this release:
Compact Disc (CD)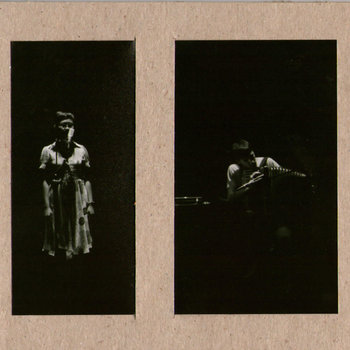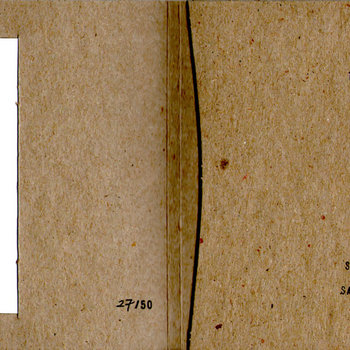 "There's a saying here that every three steps there's a small temple, and every five steps there's a big temple," laughs Chang. With so much of the city's economy and lifestyle based around temple culture, it's only natural that Ting Shuo's curation and programming melds the old and the new. For instance, at LUCFest 2018, they paired two duos that had never played together before: sheng player Li Li-Chin performed with DJ and producer Betty Apple, and sound artist Li Chi-Hsia Lai teamed with experimental guitarist Jyun-Ao Caesar. The show was a musical experience that combined traditional sounds with trailblazing intent.
But Ting Shuo doesn't sacrifice accessibility for innovation; participatory art is a big part of their M.O. as well. They regularly host workshops on improvisation and sound art, emphasizing that those without any musical training can and should participate. The venue's name speaks volumes in that regard: in Mandarin, "ting" means "to listen" and "shuo" means "to speak." As such, dialogue is key for Chang and Brown. "For us it's really important that anyone can feel like they can participate without any training in experimental music," Chang says. To that end, they've held symposiums where musicians and artists demystify the improvisational process and also hosted nighttime listening walks to practice active listening.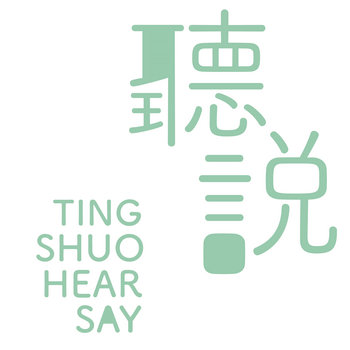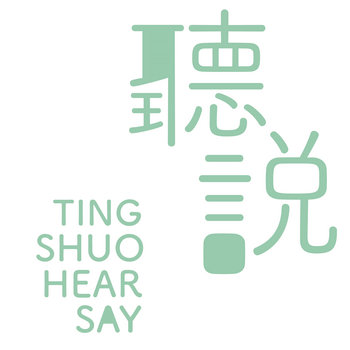 Ting Shuo's founders also see their programming of participatory sound art and noise as a reverberation of the traditional sounds surrounding them: nanguan and beiguan music. The two styles arose in Fujian province in mainland China, traveling to Taiwan in the 17th century with Hoklo migrants, and have continued to be performed for hundreds of years. "[Nanguan] is a very social and collective kind of music. Performers gather together for a whole day and just play. People might take different seats, play different instruments," says Chang. For her, the collective openness of nanguan music feels close to her improvisational practice and that of the artists that congregate at Ting Shuo. Beiguan, on the other hand, is noisy. "It's temple music, where you might have like 20 people playing the suona, which is a kind of crazy loud reed horn instrument, as well as a bunch of gongs and metal percussion," says Chang. For her, the out-of-body experience produced by Beiguan music cuts close to the catharsis caused by a noise or punk show.
Merch for this release:
Cassette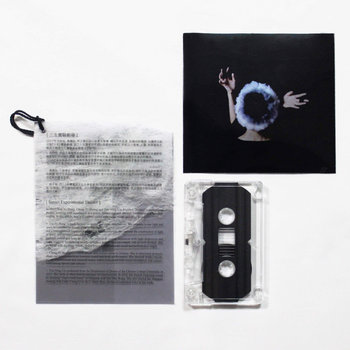 Artists from across Taiwan and abroad have congregated at Ting Shuo for performances and workshops. Scrolling through the "artists" page on their website, you'll find a who's who of experimental musicians and artists in Taiwan: legendary noisicians Dino; Fujui Wang; and Dawang Huang; founder of Karma Detonation Tapes, Chia-Chun Xu; Kaohsiung sound art stalwart Fangyi Liu; and installation and sound artist Hung Tzu-Ni, among scores of others. Few of these artists are actually based in Tainan; they can more commonly be found in Taipei, at events like the M.E.T.A. Flexing party series, Lacking Sound Festival, or the Outer Pulsation guerrilla noise show. But Ting Shuo is slowly becoming a hub for experimental music in southern Taiwan, often collaborating with Kaohsiung's Cochlea Lab and inviting international artists like Beam Splitter and Burkhard Beins to perform.
That Ting Shuo exists at all is also a testament to the supportive nature of the broader arts scene in Tainan. "When we first moved here, we got a lot of resources from different people. We would borrow PAs, borrow projectors, were given lots of tables and chairs and got help to renovate our old house. So we felt like we really quickly fit into the community," says Chang. "Tainan has that feeling of countryside friendliness but actually in a city." That comfortable feeling is perhaps why so many artists have made the trek to perform at Ting Shuo—many will make a small vacation out of their gigs.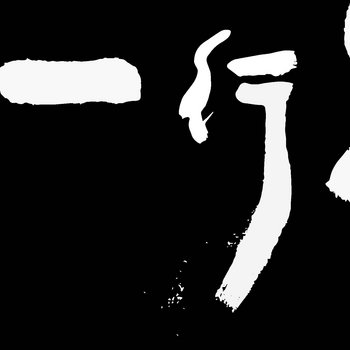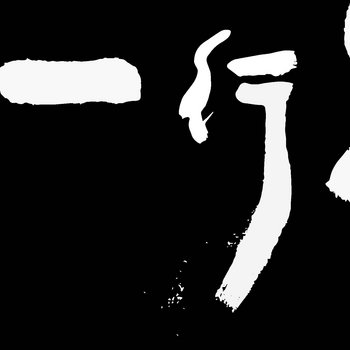 Merch for this release:
Cassette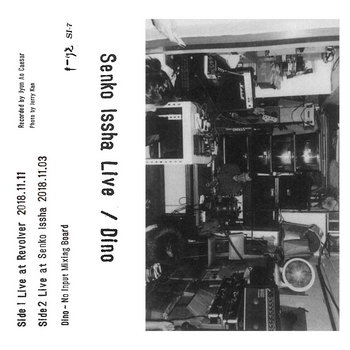 Though they traffic in sounds that might be difficult to parse, Chang is clear about the ultimate accessibility of their mission. "Music is for the body to listen to, not for the mind to understand and interpret," she says, "and so experimental music is still music."