LISTS
21st Century Skronk: A Guide to the Second Life of ESP-Disk'
By Jim Allen · February 07, 2023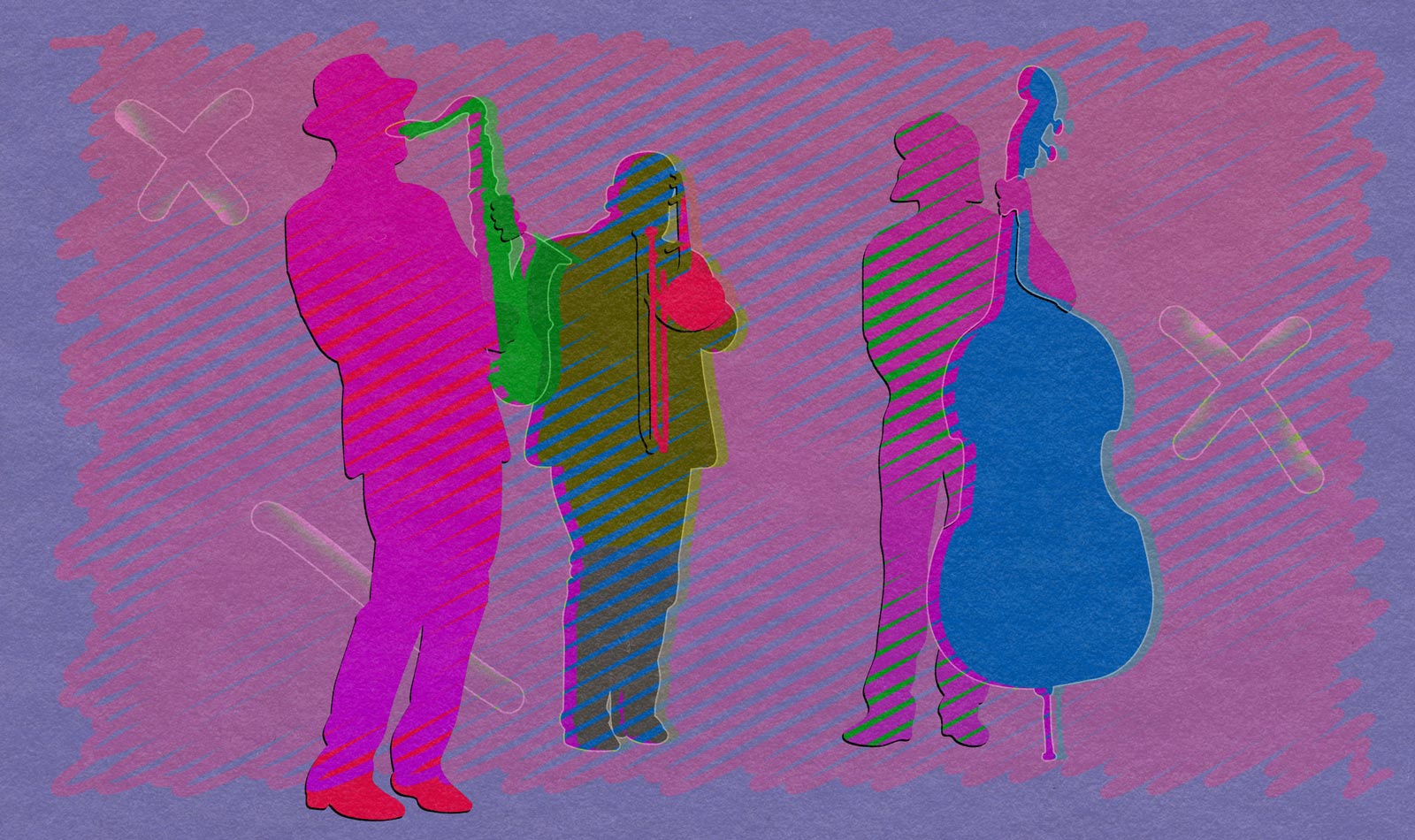 "I'm putting out stuff that I know we're going to lose money on," says ESP-Disk' manager Steve Holtje as matter-of-factly as a weatherman forecasting chilly temperatures for late autumn, "but it needs to be heard."
This might sound like some kind of music-biz mind trick, but Holtje's just following a template established in 1964 by the label's founder Bernard Stollman. "Bernard told me very specifically that we were never even supposed to turn a profit," explains Holtje. "Everything had to go back into putting out more records."
As previously chronicled, in the '60s and '70s, Stollman's scrappy NYC indie label featured the cream of underground jazz, rock, folk, and more, specializing in musicians who pushed the envelope over a cliff. Albert Ayler, Sun Ra, The Fugs, Pearls Before Swine, The Holy Modal Rounders—ESP gave them all a voice, influencing future generations of players and listeners, inspiring a book, and leaving some seriously oversized shoes for Holtje to fill.
Stollman shuttered ESP in 1975 when it finally became financially untenable even for his shoestring budget. But he renewed his passion project in 2005 after retiring from his job as an Assistant Attorney General for New York State. "As he pointed out," Holtje says, "it sounds really impressive except there are literally hundreds of [Assistant Attorneys General]."
Since ESP's revival, the label has pushed Stollman's original agenda forward, filling the void with new, uncompromising artists. "I like to think that some of the people on the label now will be thought of in much the same way 30, 40 years down the road that we now think of, say, [avant-jazz heroes] Milford Graves or Henry Grimes or Ronnie Boykins," says Holtje.
Native New Yorker Holtje is a musician and writer who learned the record-biz ropes at experimental jazz label Black Saint/Soul Note. He came to ESP in 2011 as a publicist and became the manager in 2013. "When I was suggesting putting out some artists," recalls Holtje, "Bernard would say, 'I want the new artists to be just as groundbreaking and important as Albert Ayler was.' I told him, 'You know, Bernard, you set a pretty high standard. That was a special time in the '60s and it's not like that anymore.' But I think these people are continuing the legacy."
Stollman and Holtje steered ESP together for a while, but the hippest Assistant Attorney General New York ever had passed away in 2015 at age 85. At that point the label basically became a one-man show, operating on a margin as razor-thin as Stollman's ever was. "It was always about—to borrow a phrase from the Minutemen—'jam econo,'" says Holtje, "accomplish what needs to be done as economically as possible."
While free improv and avant-garde composition remain essential to the agenda, ESP Mk. 2 makes detours into territories like noise rock and psych folk, just as the original iteration did. "I try to keep Bernard's tastes in mind," Holtje says. "I try to honor his vision."
The dozens of ESP releases Holtje has overseen share one core commonality with the label's early output: "They have to be challenging," he insists. "It cannot be a comfortable listen. That, I think, is the aesthetic in a nutshell." With Holte as our guide, let's explore some of the highlights from the 18 years of uneasy listening since ESP's rebirth.
---
Fay Victor's SoundNoiseFUNK
Wet Robots
Merch for this release:
Compact Disc (CD)
Brooklyn vocalist Fay Victor doesn't simply sing—she plays her voice like an instrument, revealing an entire universe of alternative possibilities most singers never even approach. "There are not a ton of free jazz singers," says Holtje, "so she's kind of a pioneer. But I can also point back to a previous artist on [the old] ESP, Patty Waters, which is not to say that they sound the same, but similar impulses. I always like it when I can point to somebody from ESP's heyday and say we're continuing that tradition."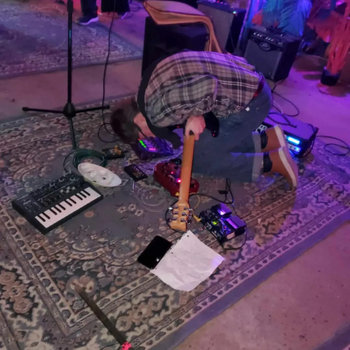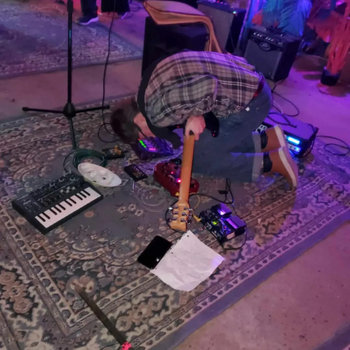 Merch for this release:
Vinyl LP, Compact Disc (CD)

Painted Faces is the vehicle for the twisted dreamscapes of David Drucker, who released a long string of DIY CD-Rs and cassettes before 2019's Tales from the Skinny Apartment. Song titles like "I Took Too Much Acid in 7th Grade" and "Chicks That Are into Beefheart (and Jandek)" offer a hint of the outsider freakfest Drucker rolls out, using acoustic guitars, electronics, and anything else at his disposal. "Painted Faces was much more directly 'We're fucking with your entire concept of what music is,'" says Holtje.
Merch for this release:
Compact Disc (CD)
Veteran British avant-jazz keyboardist Peter Lemer cut a 1968 quintet album on ESP that included heavyweights from the UK jazz/prog scene like Jon Hiseman, Tony Reeves, and John Surman. In 2019 he returned to the label with an unfettered, free-blowing sequel. "He reunited almost the exact same group," says Holtje. "Unfortunately, [saxophonist] George Kahn was sick, but Alan Skidmore filled in for him. Shortly after that the drummer, Jon Hiseman, died. So, glad that reunion happened…and glad I could bring somebody from ESP's past back in."
Merch for this release:
Compact Disc (CD)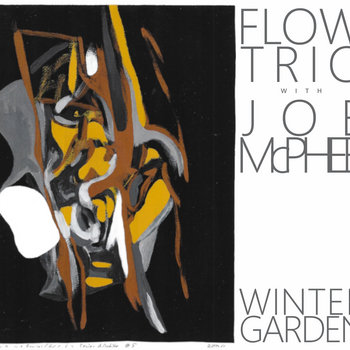 Saxophonist Joe McPhee has been a major force on the international avant-jazz scene since the late '60s, and his 2021 collaboration with the Flow Trio is full of the kind of four-alarm heat that first gave free jazz the nickname "fire music" back in the '60s. "Being able to work with Joe McPhee, I mean, wow," enthuses Holtje. "And being there in the studio and seeing it happen was just great. That right there is free improvisation at its peak. Charles Downs has pared free improvisation jazz drumming down to its purest essence. He's not somebody who plays the drums to impress people with how well he can play the drums, it's sort of a connoisseur's drumming."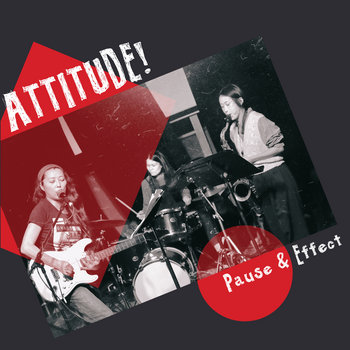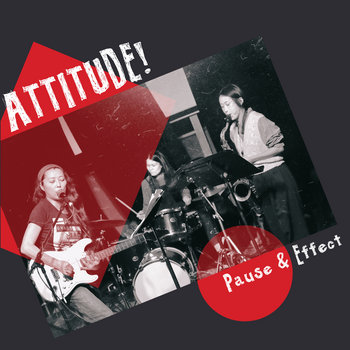 Merch for this release:
Vinyl LP
On their 2021 album, the distaff Japanese-American/Chinese-American NYC trio of Rose Tang (vocals, guitar, piano), Ayumi Ishito (sax), and Wen-Ting Wu (drums) delivers an unrelenting, in-your-face mix of socially conscious street poetry and raw improv. "A nice kind of post-punk/free jazz hybrid," says Holtje, "that's just hitting too many of my sweet spots for me to not put it out." Tang initially caught his attention as a free jazz pianist. "She then went and did some sort of one-off thing where she put together a group just to do this multi-artist show," explains Holte. "I said, 'That group is pretty good, have you got any more songs? Put together some more, we'll make an album.' One side of it is one continuous free improv piece with her on piano. The other side is completely different, it's stuff that they worked up with her poetry and her playing guitar in a style that I found very reminiscent of [The Bush Tetras'] Pat Place. The thing for me that ties it to ESP is the political nature of her poetry—ESP had Amiri Baraka on the [1965] New York Art Quartet album—somebody who's pissed off about the injustices in the world and is going to let you know just how pissed off she is."
Merch for this release:
Vinyl LP
From the mid-2000s until his untimely death in 2022, singer/songwriter Raymond Byron made intimate, offbeat music under the band name Castanets, becoming a mainstay of the freak-folk realm. The stripped-down, acoustic-based miniatures on this solo album were the last tracks he released. "Like a month after it came out, he died," laments Holtje. "This guy made so many good records and here's his last record…his sense of humor, his clever turns of phrase, getting ideas across without being pretentious about it, having it be really bare-bones but more than the sum of its parts—I think it's a great album and I wish more people would listen to it."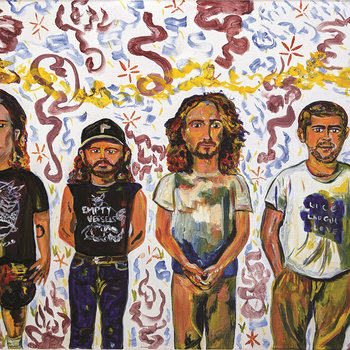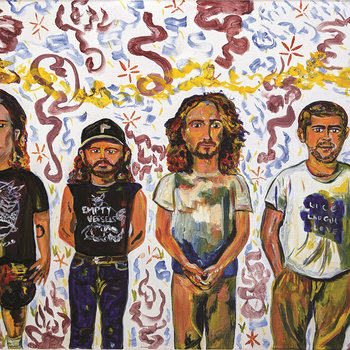 Merch for this release:
Vinyl LP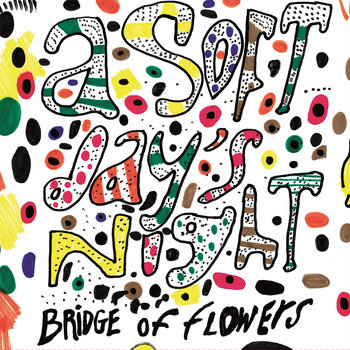 The 2021 album by these Massachusetts oddballs is part of the label's "Drive to Revive Weird Rock," harking back to '60s ESP antecedents like The Godz. Imagine a lo-fi indie rock band trying to teleport through the space/time continuum and getting stuck between dimensions. "I heard them at [NYC experimental music hub] Trans Pecos," recalls Holtje, "and thought, 'Well, I haven't heard any harmolodic rock bands before.' My initial impression was that these guys aren't even all playing in the same key, but then I went, 'Wait a minute! That's not always a bad thing, I should know that!' So, by the end of the show, I was like, 'Holy shit, these guys are amazing!'"
Merch for this release:
Compact Disc (CD)
Matthew Shipp is among modern jazz's most respected pianists, and his continued presence on ESP speaks to the label's continued cred as an avant-jazz motherlode. "He has continued to evolve, into his sixties at this point, in a way that very few artists do," says Holtje. "A lot of what he does for ESP is his trio, and the piano trio is a classic jazz format, which in a way makes it easier for people who aren't into avant-garde jazz to understand what's going on. Every Matthew Shipp trio album has always become my new favorite Matthew Shipp Trio album." As of this writing, 2022's alternately roiling and ruminative World Construct is the trio's latest, so you do the math.
William Parker/Patricia Nicholson
No Joke!
Merch for this release:
Compact Disc (CD)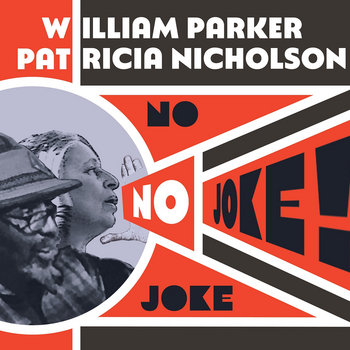 "He's like the mayor of New York's free jazz scene," Holtje says of William Parker. The bassist/bandleader goes back to the old-school ESP, having played on Frank Lowe's 1973 Black Beings album as a youngster. On this 2022 collaboration with his wife, poet/dancer Patricia Nicholson, he embodies the combination of storminess and swagger that first-wave free jazz musicians brought to the table. Nicholson's prose connects back to the righteous anger of poets like the aforementioned Amiri Baraka. "You add in Patricia's words," says Holtje, "and once again: the political side of ESP."
Merch for this release:
Compact Disc (CD), Vinyl LP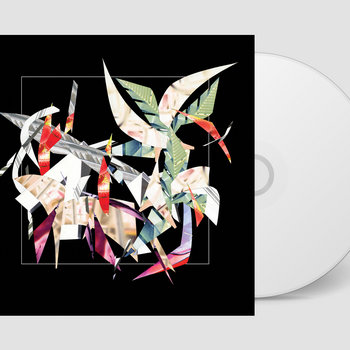 The track title "Not Chill" says it all for what turned out to be the swan song of this fire-breathing Chicago punk-jazz trio. "It took months to convince Bernard to put out the [previous] Tiger Hatchery album,"  Holtje says, "but then when he did and he saw the response it got and he saw them play at the 50th anniversary concert I put together he was thrilled. This one was the follow-up, a little bit more dynamic variety maybe, but still that same energy."
Merch for this release:
Compact Disc (CD)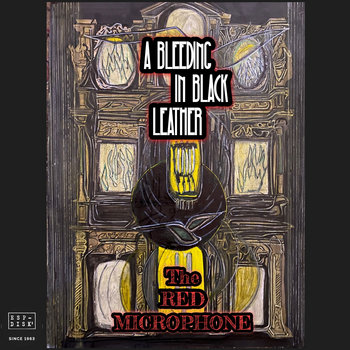 New York jazz ensemble The Red Microphone, led by drummer John Pietaro, first appeared on ESP backing the poet Amina Baraka (widow of Amiri). "John revealed to me that he also wrote poetry," says Holtje. Next thing you know, Pietaro's swapping his kit for a mic and a pair of bongos. "It's kind of the old-fashioned idea of jazz poetry. He writes these extremely evocative pieces very redolent of a particular time and place in New York…and then has all these great players bring life to it."
Merch for this release:
Compact Disc (CD)
Violist and bandleader Melanie Dyer is variously part of a trio and a sextet here, sparring with other strings and a light, nimble drummer on pieces that skirt the line between New Music and experimental jazz. "It is that sort of partly composed, partly improvised kind of thing," says Holte. "People think of free jazz as like the Frank Wright style of, just come in blasting…but free jazz is also sometimes, 'Here's this tune and we don't have a regular beat, we don't have regular harmonies, but we're not starting from nothing. We're starting with this kernel, and using this improvisatory method of thinking about how to develop a piece to make something out of that kernel, in a way that's new and fresh every time.'"