BEST OF 2020
The Best Contemporary Classical Albums of 2020
By Peter Margasak · December 10, 2020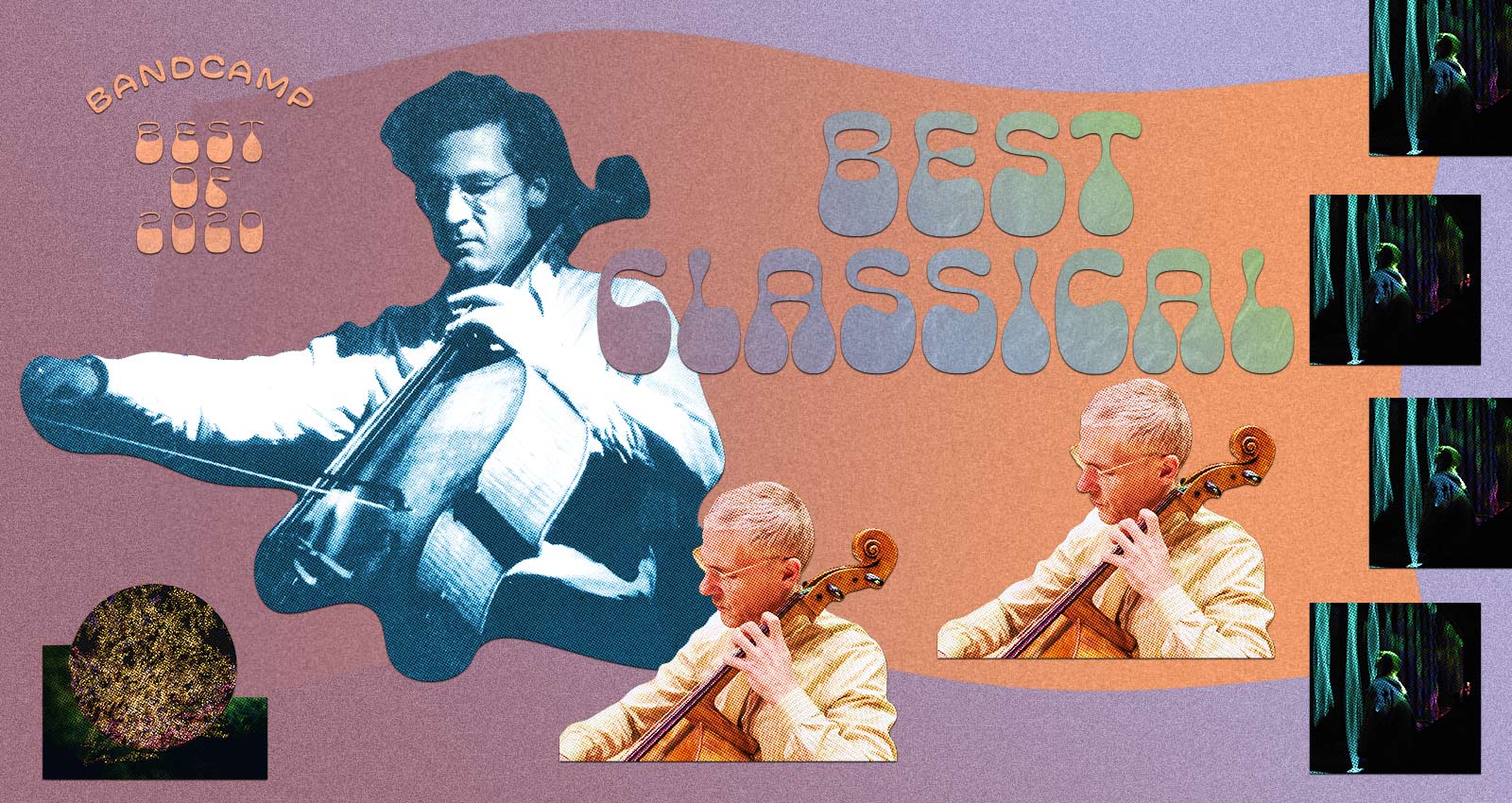 The taxonomy of contemporary classical music—new music, contemporary music, whatever you want to call it—is a thorny issue. That ambiguity makes rating the year's best offerings difficult, if not impossible, but embracing the big picture of musical diversity that these 20 albums have delivered all year long has provided excitement, asked questions, and delivered disparate sorts of beauty. These are the best contemporary classical albums of 2020 in alphabetical order.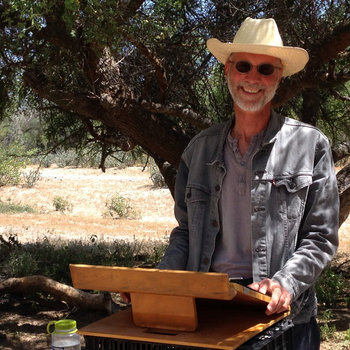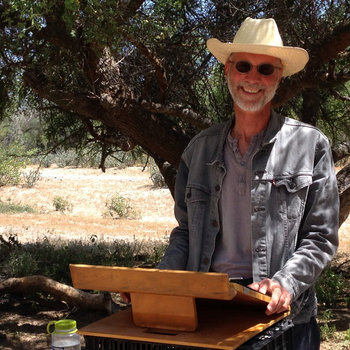 Merch for this release:
Compact Disc (CD)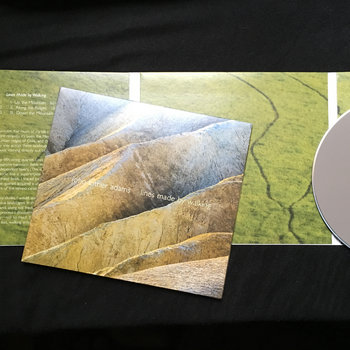 New York's formidable JACK Quartet presents two gorgeous string quartets by John Luther Adams, which continue to reflect his lifelong engagement with nature as a creative muse and a magnetic force. The album opens with the 2019 title composition, his most recent string quartet: A harmonically rich three-movement work built from elegant phrases using tempo canons, with each musician playing the same line at different speeds for a ravishing phasing effect. "Untouched," from 2016, is an extension of the composer's first string quartet—The Wind in High Places, from 2011—in which he imagined the ensemble as a 16-string Aeolian harp.
Ruth Anderson
Here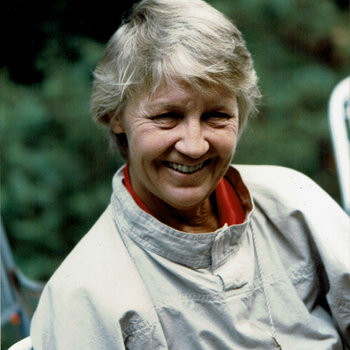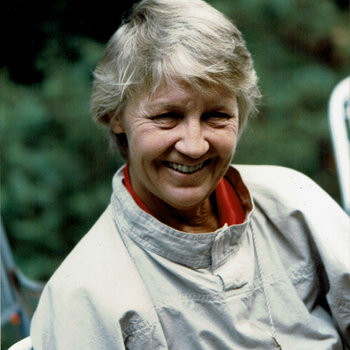 Merch for this release:
Vinyl LP
The American composer and educator Ruth Anderson was one of the more criminally overlooked figures in experimental music. Her work sits alongside the efforts of her colleagues Pauline Oliveros and (Anderson's long-time partner) Annea Lockwood, to embrace "deep listening." The album opens with the hallucinogenic voice phasing of "Pregnant Deam," which experiments with notions of memory. "SUM (State of the Union Address)" is a seriously prescient—and sharply humorous—edited collage of sounds taped from a television broadcast of the titular event, using everything but the address itself in a proto-Plunderphonics style to offer trenchant commentary of American culture.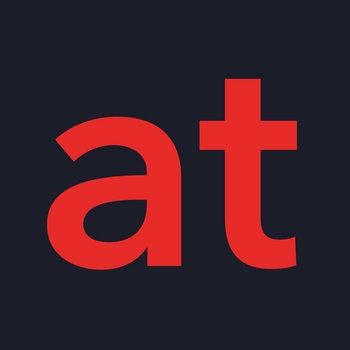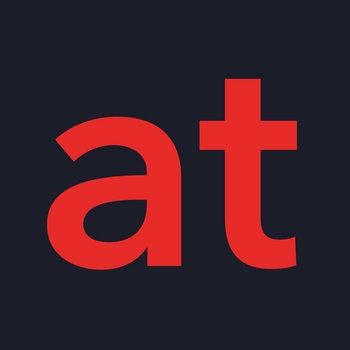 Merch for this release:
Compact Disc (CD)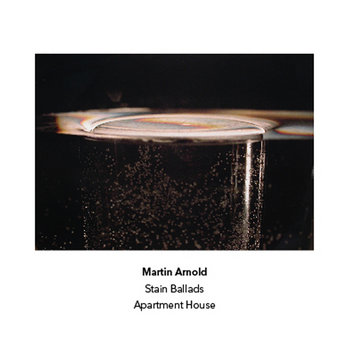 British ensemble Apartment House had a banner year in 2020, releasing five composer-driven albums for Another Timbre, including a fantastic collection of pieces by Brazilian/Dutch composer Luiz Henrique Yudo. But my favorite is this gorgeous portrait of quirky Toronto composer Martin Arnold, who uses the titular concept to explain his writing: "with a stain, form and content are the same thing. My work continues to aspire to that condition." The pieces all convey a tenderly askew sense of music for dance, where elusive, wandering melodies spill, stagger, and glide with a folk-like rusticity, as richly-textured sighs offer a world to get lost within.
As the global reputation, reach, and repertoire of Montréal's Quatuor Bozzini has grown over the last two decades, one thing that hasn't changed is the peerless string quartet's dedication to performing the work of composers from its Canadian homeland. The Serbian-born Ana Sokolović has lived in Québec since 1992, and this collection underlines her unique sensibility, deriving ideas from her engagement with theater, ballet, and folk music. The centerpiece of the album is her three-part "Commedia dell'arte," with each three-movement work named for and inspired by different characters of the Italian theatrical tradition. Here, she privileges evocation provided by extended and percussive techniques over traditional structures.
Merch for this release:
Compact Disc (CD), Vinyl LP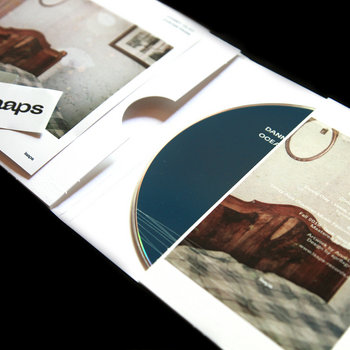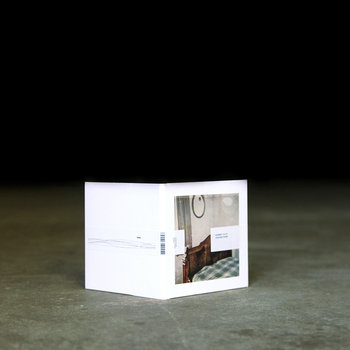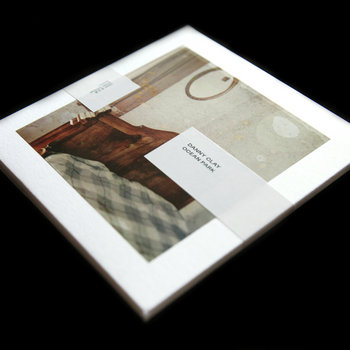 Bay Area composer Danny Clay reminds us that ambient music can deliver more than aqueous drift with this gorgeously contemplative effort. There are familiar ambient signifiers present, like vinyl surface noise and warmly glowing timbres, but beneath a soothing and ruminative façade its blend of harmonium, cello, violin, viola, cello, and wordless vocals shape subtle melodic movements with a quietly insinuating precision that only becomes more captivating as the work progresses. While it can function well as a sonic background, the album has gradually pulled me in further with every listen, patiently revealing one beguiling detail after another.
Merch for this release:
2 x Vinyl LP, Compact Disc (CD)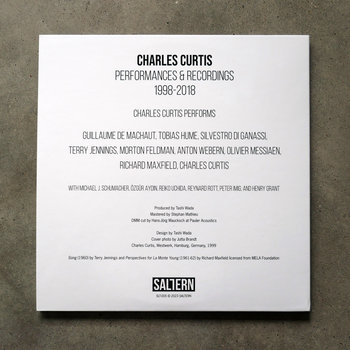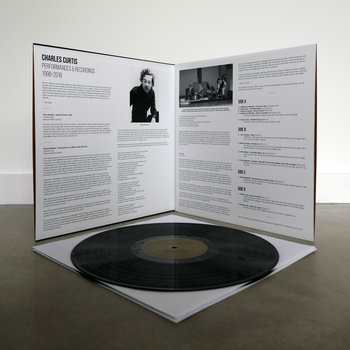 A close associate of La Monte Young, Alvin Lucier, and Éliane Radigue, cellist Charles Curtis has established himself as one of the major American instrumentalists in experimental music—particularly in the realms of tuning, durational pieces, and psychoacoustics. This astonishing 3-CD set casts a wonderfully broad net on those disparate activities while subtly arguing for continuity between them. The collection opens with a riveting performance of Radigue's transportative yet austere "Occam V," composed for him in 2012, and then it suddenly shifts to interpretations of medieval and Baroque pieces by Guillaume De Machaut, Tobias Hume, and Silvestro di Ganassi. Those seeming polarities dissolve as the album unfolds.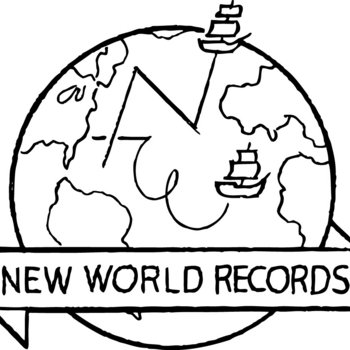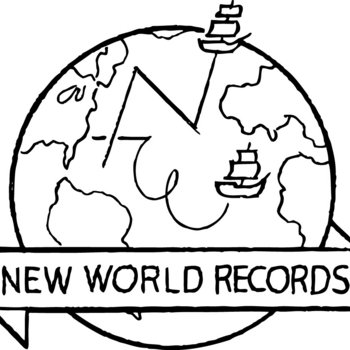 Merch for this release:
Compact Disc (CD)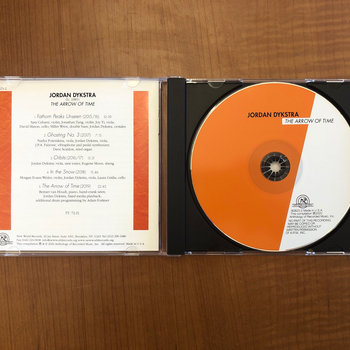 Brooklyn violist and composer Jordan Dykstra, who studied with Michael Pisaro-Liu, Wolfgang von Schweinitz, and Ulrich Krieger at CalArts, has been pursuing a gratifying strain of deep harmonic exploration for much of the last decade. Most of the works in this fantastic, perception-altering record explore specific harmonic intervals in great detail, producing sumptuous overtones that come to life when activated; Dykstra embraces a flexibility in his writing so that each musician and ensemble can create dynamic new iterations. Inquiry is a key practice for him, but not at the expense of creating something exquisite and compelling.
Beatriz Ferreyra
Echos +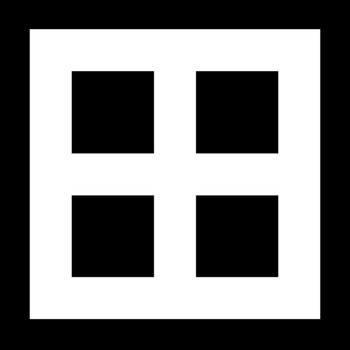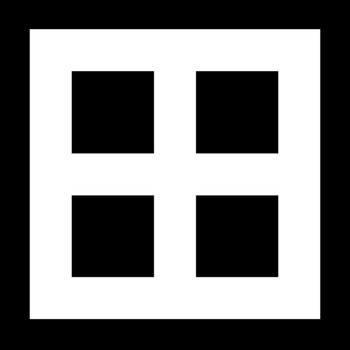 Merch for this release:
Vinyl LP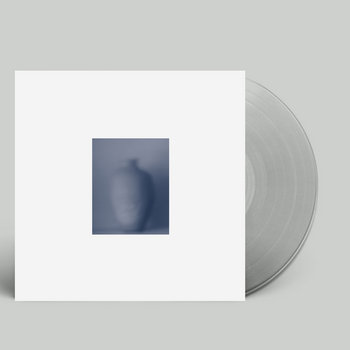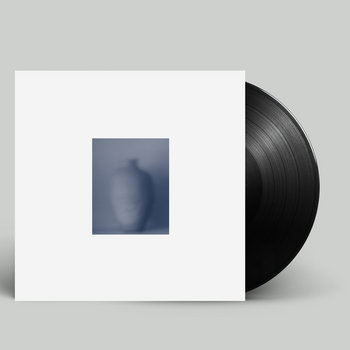 Argentine composer Beatriz Ferreyra, 83, is one of the most beguiling figures associated with the influential French electronic music organization Groupe de Recherches Musicales (GRM), which pioneered the musique concrète practice, and this collection underlines her humanistic essence. The 1978 title piece uses recordings Ferreyra made of her niece Mercedes Cornu, who later died in a car crash. She sings a pair of folk tunes from Argentina and Brazil as source material, cutting and splicing the tapes into a vividly refracted performance. The piece becomes a haunting memorial, as layered, cut-up melodic phrases break down and transform into a series of ghostly sighs, breaths, and coughs, preserving the singer's gentle essence into something eternal, wordless, and profound.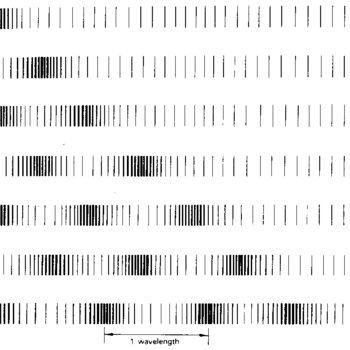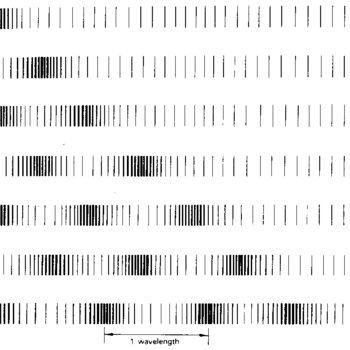 Merch for this release:
Compact Disc (CD)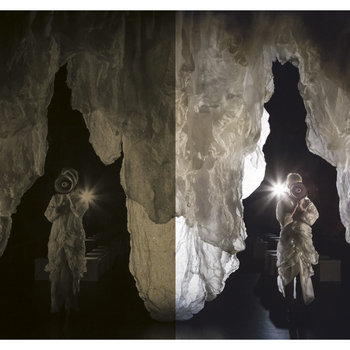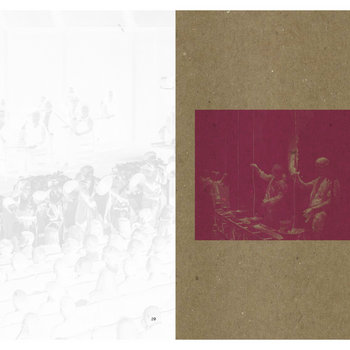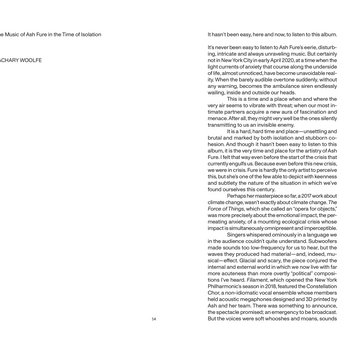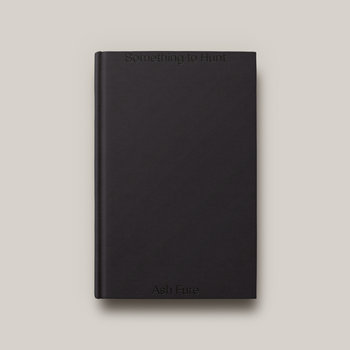 Something to Hunt is the long overdue first full album of music composed by Ash Fure, a situation that's partly explained by the fact that much of her work is immersive—she's an installation artist as much as a composer. But Fure has succeeded magnificently here, with no visual cues required. The astonishing "Shiver Lung," performed by International Contemporary Ensemble, assembles sonic material used in her acclaimed "installation opera" The Force of Things: an Opera for Objects. It's a theater piece using only sound, with discrete and overlapping, radically abstracted elements—spooky whisper-chant voices amplified through electric megaphones, bitingly strident cello, foreboding bassoon, saxophone harmonics, frictive percussion, elusive electronics—unfolding with a drama so riveting, episodic, and alien it's hard to know whether the listener should be petrified or electrified.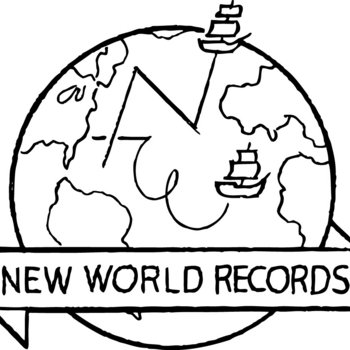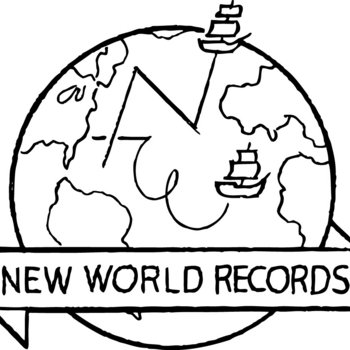 Merch for this release:
Compact Disc (CD)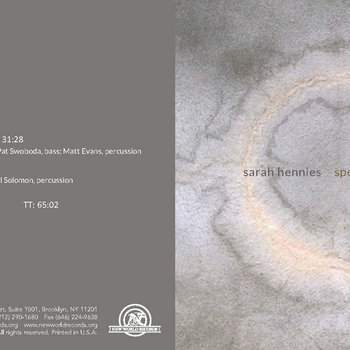 As much as I enjoyed Sarah Hennies' The Reinvention of Romance, an extended work recorded by the Knoxville duo Two-Way Street, the two commissions on Spectral Malconicities are some of my favorite music all year. The title piece was written for the elastic New York trio Bearthoven—pianist Karl Larson, bassist Pat Swoboda, and percussionist Matt Evans—who nail six frictive, deliberately difficult sections in which the musicians are all decidedly out-of-sync, creating hypnotic wobbliness. "Unsettle," a piece she wrote for Bent Duo—pianist David Friend and percussionist Bill Solomon—builds from the most minimal of gestures into peripatetic agitation awash in overtones.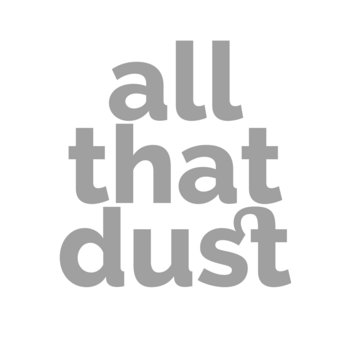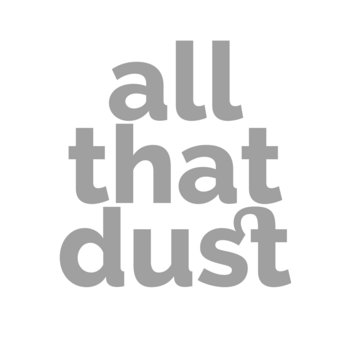 Most of the music by the phenomenal composer Catherine Lamb explores the electrifying effects of intervallic exploration and harmony, usually achieved through grainy, mostly acoustic, molasses-slow movement, such as on her fantastic 2020 album Prisma Interius VII & VIII. But this album for two oscillators, realized by Bryan Eubanks and Xavier Lopez, feels quite different on its surface, with rapidly cycling synthetic patterns, recorded in binaural stereo, illustrating the sonic entanglements at the root of her practice. There are essential long tones on each side of the stereo field, but it's the pulsating, rapidly changing arpeggios that tickle the ears and the mind.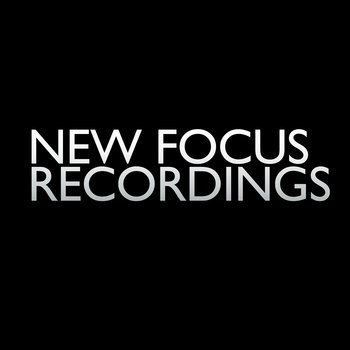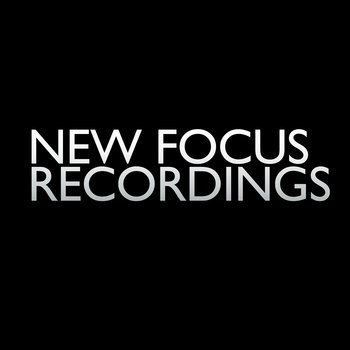 On this bracing new collection of pieces written between 2008 and 2017, Chinese-American composer Wang Lu powerfully translates disparate perceptions of time within a very diverse program. As she tells liner note author Lara Pellegrinelli, "We have no choice over what we remember—what comes back to us with precise detail. When I compose a piece, what comes out are those moments from my 38 years of life over which I've had little control." Those memories are manifested in fascinating ways, whether sharply ringing bicycle bells, cartoon samples, or kitchen clatter in the powerhouse five-movement title pieces, or the way the phrasing of the Xi'an dialect informs the narrative-like phrases in "Siren Song."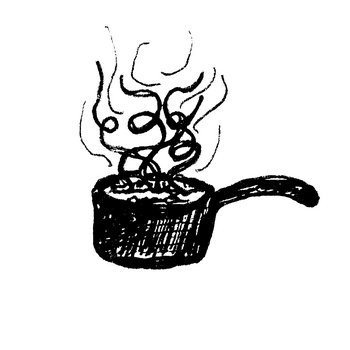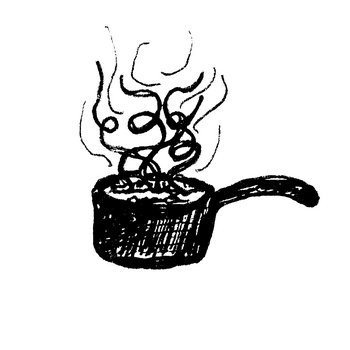 Merch for this release:
Compact Disc (CD), 2 x Vinyl LP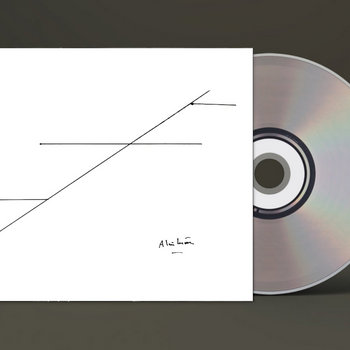 In 2016, Swiss guitarist Bernhard Rietbrock formed this ensemble to focus exclusively on the music of Alvin Lucier, responding to the composer's newest work using electric guitars as a sonic foundation rather than the pure sine tones he embraced in previous decades. Four of the pieces on this double album were written for the Ever Present Orchestra—whose ranks include Oren Ambarchi and Stephen O'Malley. Each listen has made the room I'm in seem to vibrate, activated by the beating and oscillations of the ultra-precise harmonic motion at the heart of these compositions, which dispatch narrative and melody in favor of pure sound that envelops the listener—imagine it as a kind of installation that can delight or flummox auditory perception.
Merch for this release:
Compact Disc (CD)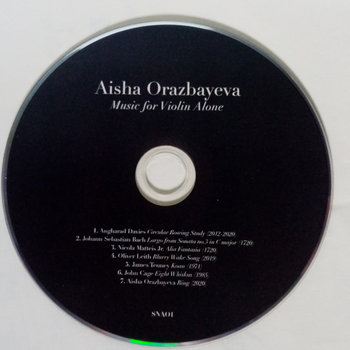 The remarkable Kazakh violinist Aisha Orazbayeva used the early days of the COVID-19 pandemic to record this album, gently re-emerging from a two-year absence precipitated by the birth of a child, as well as countering the lack of performance opportunities. Recorded in a makeshift studio in a remote village near Beziers, France, the solo recording reaffirms the violinist's stylistic agnosticism, allowing listeners to make connections between baroque and 20th century experimental music. The flow between eras, styles, and aesthetics is impeccably achieved on this subtle stunner.
Merch for this release:
Compact Disc (CD), Cassette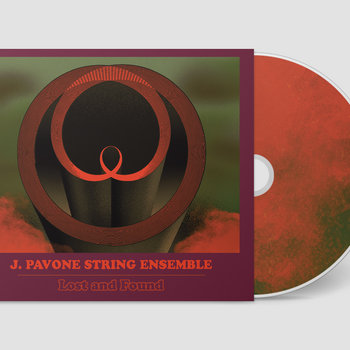 Composer and violist Jessica Pavone seems to have located an impressive sweet spot, producing the best music in a long career with this string quartet she formed in 2017, embedding subtle improvisation within pieces embracing glistening long tones. As with the group's 2019 LP Brick and Mortar, these four pieces, which frequently use digital timers to mark sections, durations, and cues, dig deep into ringing harmonies and immersive overtones. This carves out expansive space to allow each member—fellow violist Abby Swidler and violinists Erica Dicker and Angela Morris—to adapt and collide individual lines. What makes it all transcend such schema is a collective devotion and rigor, built on trust and careful listening.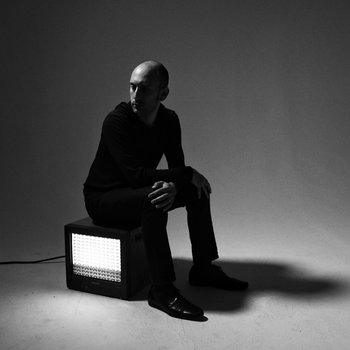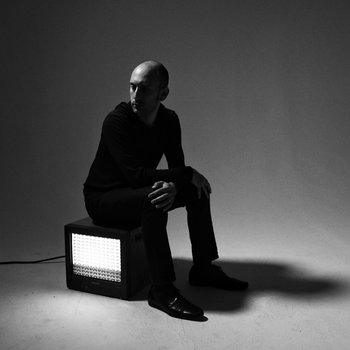 Merch for this release:
Compact Disc (CD)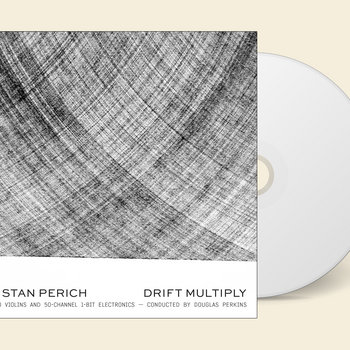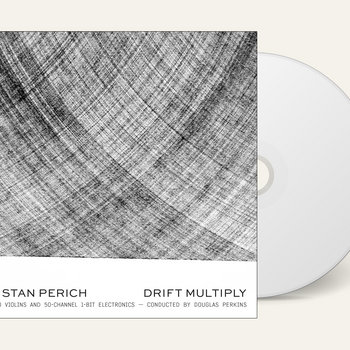 Composer Tristan Perich has long used one-bit audio—the most elemental manifestation of digital waveforms—as the building block of his music, but in recent years he's expanded his electronic arsenal to generate contrapuntal depth from those tones, usually paired with conventional concert instruments. This monumental new work, conducted by percussionist Douglas Perkins, blends 50 one-bit devices with 50 violins for an orchestral grandeur marked by cycling post-minimal lines that soar and churn with a complexity and rigor that sometimes makes it hard to tell the difference between electronic and acoustic. The 10-section opus delivers a ravishing journey through lyric splendor and biting white noise.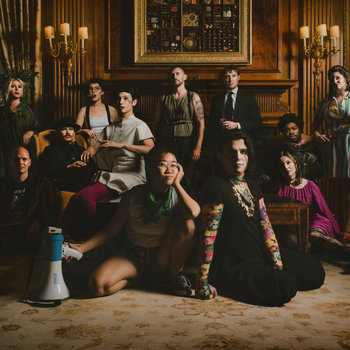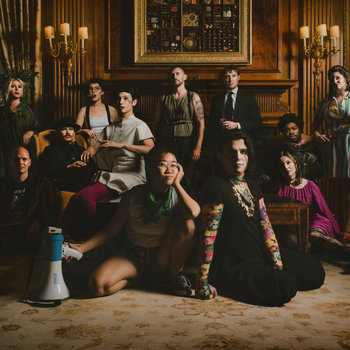 Merch for this release:
Vinyl LP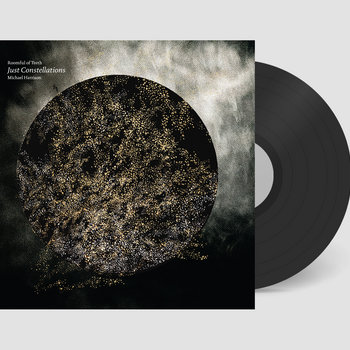 Composer Michael Harrison studied with both La Monte Young and Pandit Pran Nath, experiences which reinforced a career-long interest in Indian classical music and just intonation—an ancient tuning system where the intervals in a scale are derived not from a constant frequency multiplier but from varying ratios of whole numbers. This stunning work commissioned by the sublimely versatile vocal ensemble Roomful of Teeth is his first piece for a choir, and he worked closely with the group to refine his ideas, responding to recordings of each new iteration to further fine-tune the four-part composition. The results are gorgeous; sonorous long tones glide in ever shifting harmonic combinations, each of which hang patiently in the air.
Merch for this release:
Compact Disc (CD)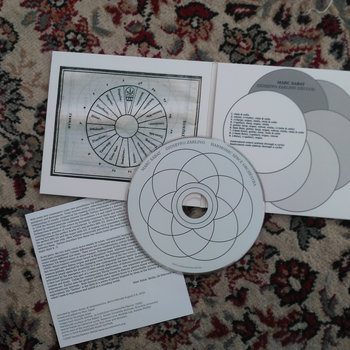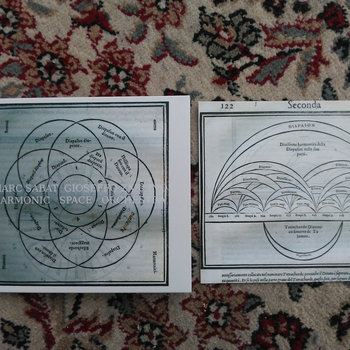 Canadian composer Marc Sabat, who's been living in Berlin since 1999, is one of the preeminent scholars on just intonation and other tuning systems. This dazzling long-form work inventively applies some of the ideas developed by the 16th century Italian music theorist and composer Gioseffo Zarlino, who "described a diatonic and chromatic tonal space defined by rational intervals combining the numbers 1-6 and called Senario," a departure from the then-dominant Pythagorean system. Over the course of 72 minutes, the work cycles through nine dazzling permutations, tracing its simple melody through changing timbres that summon the sounds of Renaissance music with a thrilling minimalism.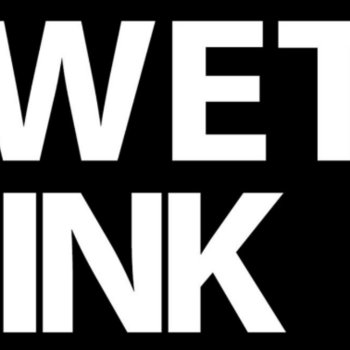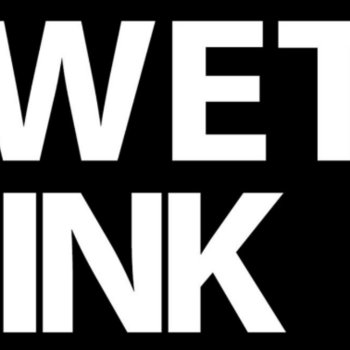 Merch for this release:
Compact Disc (CD)
New York's Wet Ink Ensemble achieves a riveting new career peak with two extended works by group members Alex Mincek and Sam Pluta. Both compositions explore collisions of acoustic and electronic sound sources in different ways, the results are never short of blistering. Mincek built his "Glossolalia" around the titular practice of speaking in tongues, extending his frame of reference to adapt concepts from the Samuel Beckett novel Murphy. He maps out intricate instrumental passages in shifting combinations, where it's hard to tell what's synthetic and what's acoustic. The same effect is gleaned from Pluta's "Lines on Black," whether he's processing the machinations of his ensemble mates in real time or running roughshod over them with fierce spasms of sound.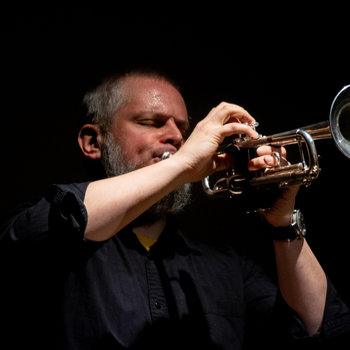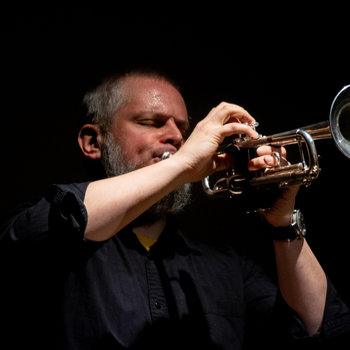 Merch for this release:
Compact Disc (CD)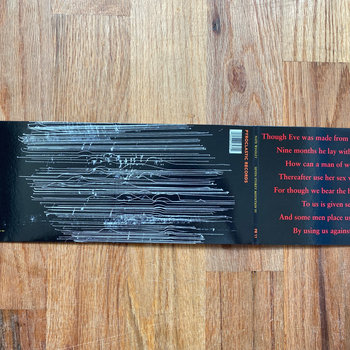 Trumpeter Nate Wooley is known best for his extensive work in improvised music, but since beginning his Seven Storey Mountain project a decade ago his output as a composer has emerged as an increasingly vital practice. His sixth, and deepest, iteration in the series incorporates some unusual sources—whether it's accretive percussive sounds from earlier installments or the effective interpolation of a feminist folk song by Peggy Seeger—but it's Wooley's arrangement of materials, and the way it builds to ecstatic, improvisation-rich climax, followed by a trio of a cappella singers rising up from the fading instrumental din, that makes this the most powerful work I heard in 2020.