LABEL PROFILE
Revisiting GRM, Which Was Ground Zero for Musique Concrète
By Louis Pattison · January 08, 2018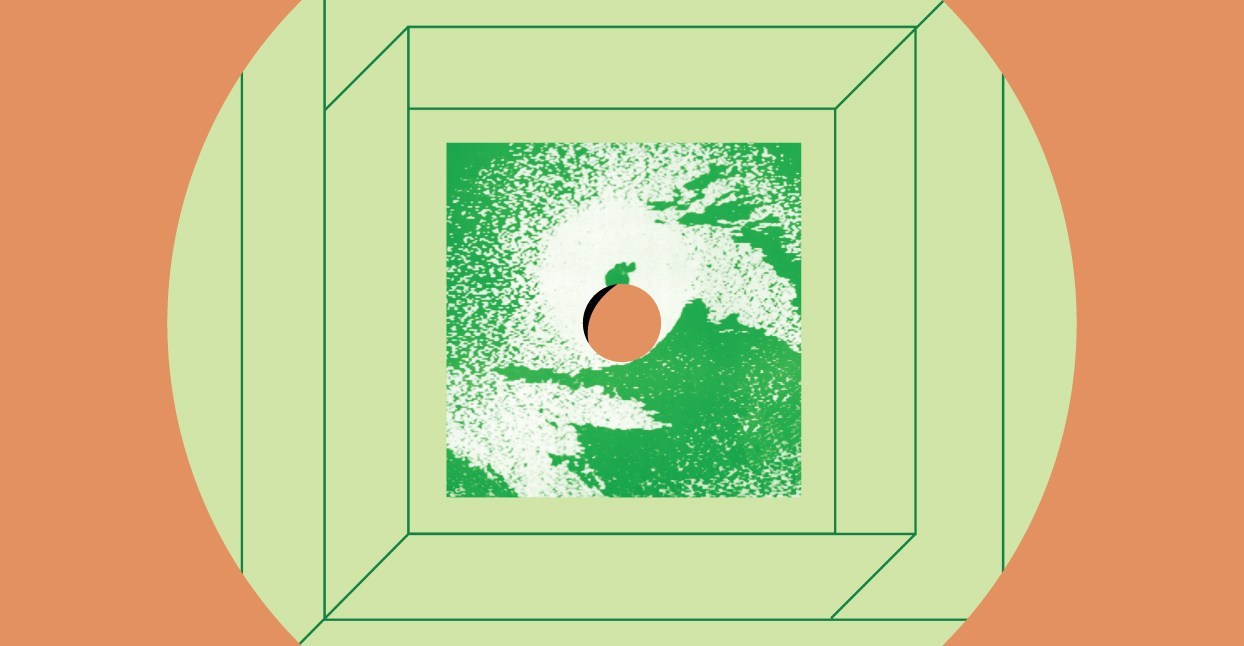 GRM—to give it its full title, Groupe de Recherches Musicales—is hardly a household name. But it deserves to be spoken of in the same breath as other centers of 20th century sonic innovation, from the BBC Radiophonic Workshop to the San Francisco Tape Music Center to Bob Moog's work station. In fact, in terms of sheer outer-limits invention, it might just outstrip them all.
GRM began life as Groupe de Recherche de Musique Concrète, a sonic laboratory founded in 1951 by Pierre Schaeffer. A former telecommunications engineer turned avant-garde composer, Schaeffer had coined the term musique concrète some years earlier to describe his experiments with turntables and tape machines at the studios of the Paris radio station Radiodiffusion Française. In Schaeffer's vision, anything could become music: crashing pots and pans, a chorus of speeding locomotives, familiar sounds made abstract through stereophonic sound or the application of echo and delay. In his hands, the studio itself became the instrument.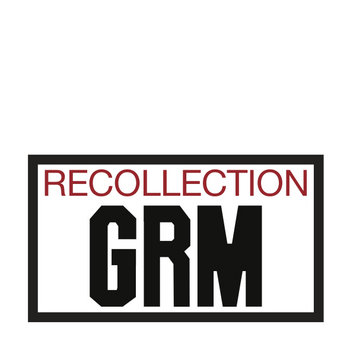 .
00:10 / 00:58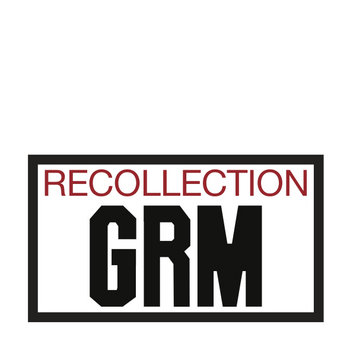 The GRMC's early activities attracted luminaries including Karlheinz Stockhausen, Iannis Xenakis, and Pierre Henry, but it was a tempestuous creative environment, and in 1958, Schaeffer pulled it back under his control, renaming it Groupe de Recherches Musicales. In the years following, GRM became the locus for a new community of young composers—among them, Luc Ferrari, Bernard Parmegiani, Beatriz Ferreyra, and François Bayle. As technology evolved, GRM evolved with it. During the 1970s, a generation of computer musicians like Bénédict Mailliard and Jean-Claude Risset flourished within its walls. 1974 saw the inaugural concert of François Bayle's Acousmonium, an orchestra of 80 speakers that broke new ground in sound diffusion. The following year, GRM was incorporated with Institut National de l'Audiovisuel to form INA-GRM, placing it in a wider context of artistic and cultural research.
The music that sprung from GRM has few parallels. Drop the needle on a record like Bernard Parmegiani's 1975 electroacoustic De Natura Sonorum and you find yourself falling through a deep and broad soundworld. Sometimes, this music sounds theoretical or forensic; other times, spiritual or mystic. Sometimes, it feels deliberately evocative, imagining fantastical environments or natural processes; other times, it's purely abstract, creating sounds without obvious reference points. Much of GRM's output remains relatively obscure, confined to academic music circles. But in recent years, the studio has won a small but influential circle of admirers. Thurston Moore, Autechre, and SunnO)))'s Stephen O'Malley are all confirmed fans, while the group's annual festival, Présences électronique, has paired up the group's composers with contemporary drone and experimental artists like Oren Ambarchi and Demdike Stare.
.
00:10 / 00:58
A key driver of this renaissance is surely down to Recollection GRM, a vinyl-only label run by Editions Mego's Peter Rehberg, in collaboration with GRM's current artistic director, François Bonnet. Recollection GRM is dedicated to unearthing and reissuing choice music from the GRM archive, with fresh vinyl cuts prepared by Rashad Becker at Berlin's Dubplates & Mastering, and beautiful new sleeves designed by SunnO)))'s Stephen O'Malley. "The majority of the great works are available on CD, and the 'classic' composers such as Ferrari, Bayle, and Parmegiani all have their own CD box sets," says Rehberg. "What was not available for decades were vinyl versions, except for overpriced collector copies in Discogs. I thought it was time to issue good vinyl editions that people could afford and not just line the pockets of ruthless collectors."
Now 20 releases old, Recollection GRM offers a number of perfect in-points to GRM's catalogue. Bandcamp spoke with Rehberg and Bonnet about the legacy of the electro studio.
The output of GRM feels vast and imposing. Are there any obvious entry points to the studio's huge archive of sounds, or simple guiding precepts to help you understand the music within?
Peter Rehberg: I first heard about the existence of GRM in the '80s. I was constantly looking for new things to listen and was interested in influences of music I was growing up listening to. Of course, back then in the U.K. as a teenager the GRM catalogue was the stuff of legend, rarely heard. This changed when CD issues started appearing, and I found the works lived up to that legend.
François Bonnet: I first discovered INA-GRM's music by taking home CDs randomly from the New Music section of my local library. The first CD was probably François Bayle's L'Expérience Acoustique. I probably experienced GRM's sound much earlier in my childhood, because a lot of GRM composers were also working for movies, or even sound design for TV. The easiest way to dive into GRM's music is allowing yourself to drift into sounds and allowing yourself not to understand what's happening, while still being focused on your listening experience. When you listen to the sea, and even if you get a global idea about the sound your hear, you can't really decipher it. It doesn't prevent you from enjoying it. It's the same with musique concrète.
INA-GRM covers a lot of territory: It's a place to record, a research laboratory, a community, a record label, a festival. What, traditionally, has INA-GRM offered composers? What sort of climate is it to work in? 
Bonnet: INA-GRM interweaves history, tools, technology, visibility, and also human experience and interactions. It's still a group, a small one, where everyone does their own part—production, technicians, researchers, etc.—in order to achieve a common goal: finding new sonic possibilities, new ways to showcase them, and new way to listen to them, always with this idea of being a platform and a crossroads for artists.
Rehberg: I worked there with Stephen O'Malley as KTL, in preparation for our performance at a GRM festival in Krems, Austria—which, incidentally, is where the idea of Recollection GRM was hatched. We only had access to GRM Tools plug-ins, no hardware, but a very good session nonetheless.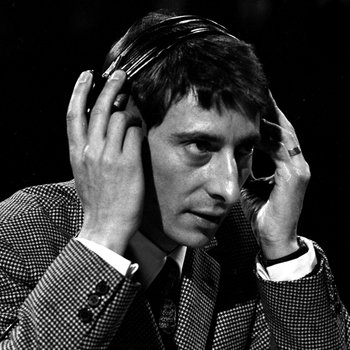 .
00:10 / 00:58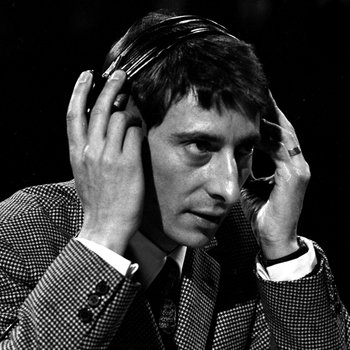 Reading back on the history of GRM, it seems clear that it ran according to Pierre Schaeffer's rules. How has his approach and influence continued to guide the GRM in modern times? 
Bonnet: Schaeffer developed all the conceptual aspects that built both musique concrète and GRM as an institution. But it was 50 years ago. There's so much density, so many other layers of knowledge that, one by one, have contributed to what INA-GRM is now. What remains of Schaeffer's primordial approach is this experimental spirit—trying things, and trying to move the borders of sound and music.

How do you work together on selecting music for issue or reissue? 
Bonnet: Working with Peter is really easy. I think even before starting we agreed on a lot of things, the pace of the releases, the editorial approach, etc.
Rehberg: We both come up with lists and ideas for a reissue. I usually say yes to François' suggestions. Some of things I suggest are not possible to do—usually as it's licensed elsewhere—or seem inappropriate.
Bonnet: We used to have a wish list. Now, it's more about opportunity, mixing big names with unknown people or rarities. I would say my job is more to unearth things while he's more into looking for classics we might have not released yet.
To your ears, are there any key works from INA-GRM's archives that haven't received the attention that they have deserved? 
Bonnet: Actually, I don't think any of these works have received the attention they deserve.
Is there a record that remains a personal favorite to you, and why?
Rehberg: Luc Ferrari's Presque Rien. The placement and choice of sounds on the first part is one of the greatest pieces of music ever recorded.
Bonnet: Presque Rien N°2 is such perfection. It's all about lying in await for any sounds, for any event, about drifting, about chasing sound, about telling a story, about being together, about being alive.
-Louis Pattison