BEST AMBIENT
The Best Ambient on Bandcamp: June 2023
By Ted Davis · June 29, 2023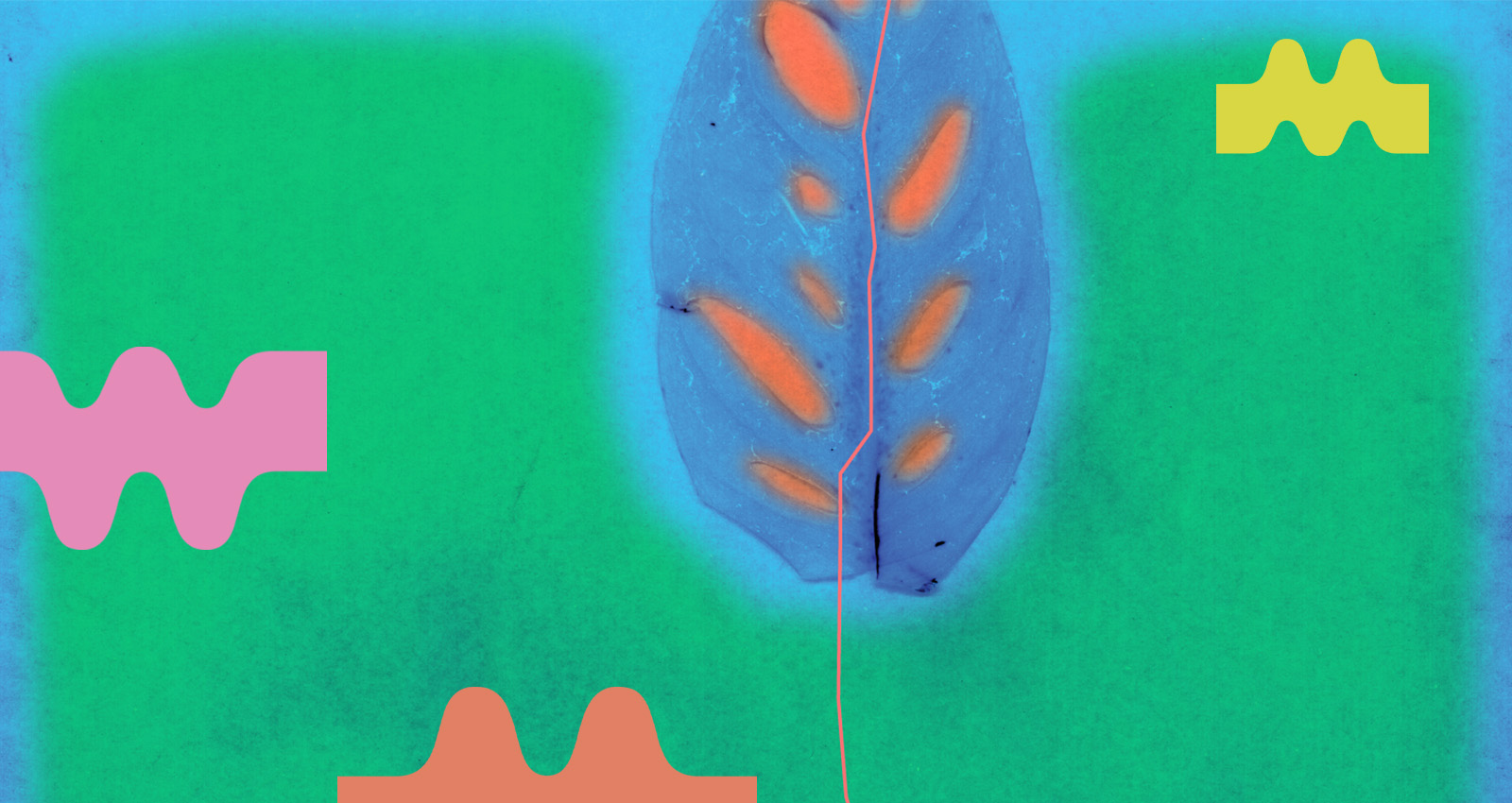 Now that we're around the halfway mark, it's fair to say that 2023 has been an incredible year for ambient music so far. Each month, I expect the unignorable releases to slow down, and instead end up finding even more records I'm itching to write about. This month's column is no exception, packed with releases from some of the best artists in the game, from Anthony Naples to M. Sage. I structured the order to guide the reader on a journey from the after-hours chillout room to the creek, so press play and get ready for a blissful ride.
Anthony Naples
orbs 
Merch for this release:
Vinyl LP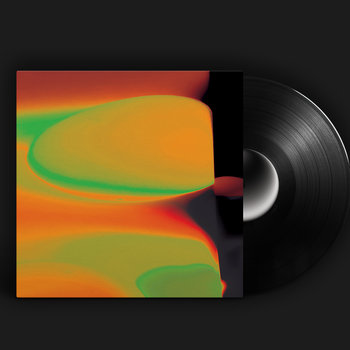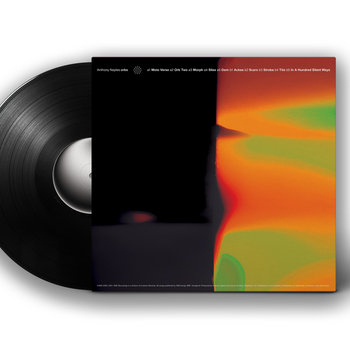 At this point, it seems reductive to pigeonhole Anthony Naples as a mere club mainstay. Sure, the New York City DJ and producer came up putting out expansive house and techno on Four Tet's label Text, has a coveted residency at Queens nightlife hotspot Nowadays, and runs the forward-thinking imprint Incienso alongside his wife (and fellow DJ) Jenny Slattery. But it's been a while since one of his full-lengths actually played like it was meant to fuel a dancefloor. 2018's Take Me With You was a collection of outsider synthscapes, while 2019's Fog FM presented a propulsive, otherworldly pseudo-radio transmission. 2021's Chameleon took Naples's fascination with formlessness to new heights, a bevy of celestial krautrock tracks that felt like the work of an artist far-removed from the party.
Naples's new album, orbs, finds him continuing to embrace exploration. Drawing from shoegaze and other strains of languid '90s music, the record is chilled-out yet brooding. The rhythms here teem with analog warmth, carried by crunchy trip-hop beats that support intricate organic basslines. Kaleidoscopic synth pads, crystalline guitars, and wiry leads come together to create a trebly wash that evokes a spacey interpolation of some long-lost disco record. The whole thing is so soft and chic, it could practically be cut from a swath of luscious velvet. Marrying ambient, rock, and downtempo, orbs paints Naples's imaginative production in a soft new light, all the while retaining the tastefully withdrawn essence that unites his ever-unpredictable catalog.
Merch for this release:
Vinyl LP
Montréal duo Bas Relief are one of the most unjustly overlooked acts in dreamy music. Made up of David Mitchell—local booking agent who also helped found the stellar math rock band Gulfer—and William Osiecki (who some industry heads might know as the person sending them Topshelf Records advances), the band's emo roots have impacted a gloomy sound that feels like it's emerging from a dense thicket of cobwebs. But Bas Relief have none of the trappings of some casual foray into electronic composition—their output is genuinely stellar, subtly baffling in the best way. A slim handful of releases deep, they've already worked on music with influential lo-fi songwriter Fog Lake and appeared in an NTS mix from IDM powerhouse Loraine James.
Bas Relief's new album, Insulary, is their first major effort since the band's 2018 self-titled record. This album once again arrives via the elusive New York City imprint Quiet Time Tapes, cementing their place alongside notable labelmates including Hoavi, Gi Gi, and Debit. Across five songs, choppy vocals rest atop hopeful keys and deconstructed breakbeat sequencing. It finds Bas Relief's sound entering more structured, yet nonetheless glitchy terrain. The inclusion of remixes from NNAMDÏ and The Sound Of Animals Fighting side project Hospital Gown harkens back to Bas Relief's punk-adjacent roots, further pinpointing an underground spirit that keeps Mitchell and Osiecki's partnership so bewitching.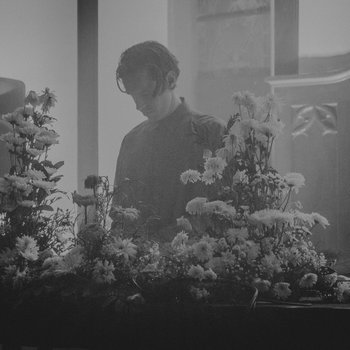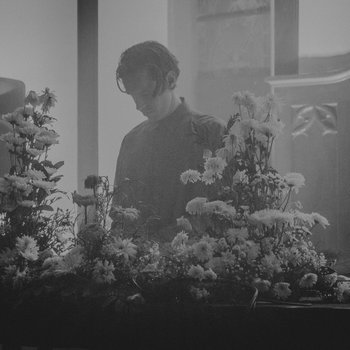 Merch for this release:
Vinyl LP, T-Shirt/Shirt, Cassette, Poster/Print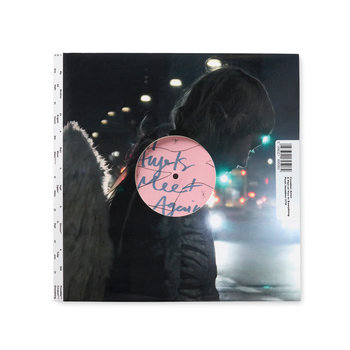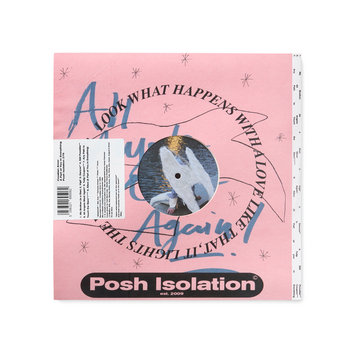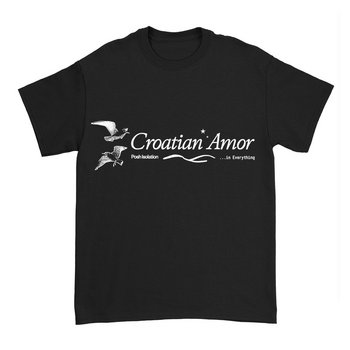 Croatian Amor's last LP, Remember Rainbow Bridge, found Copenhagen producer Loke Rahbek branching into uncharacteristically clubby territory for one of the best electronic records of 2022. His new project, A Part Of You In Everything, builds on this skittering and melodic formula. The homage to Rahbek's younger brother—who died at birth—is carried by warbled samples, garage grooves, and epic '80s-style synths. It lands in the same muted, tender world as the most memorable 4 a.m. tearjerkers from Jacques Greene, Koreless, and Burial. The record is aided by guest features from artists including Perko (whose recent Huerco S.-featuring 12-inch for Numbers is another 2023 electronic highlight), Alto Aria, Vanessa Amara, and others. On A Part Of You In Everything, the aloofness that shaped early Croatian Amor standouts like The World and Love Means Taking Action has been dialed back a couple notches. But the poignance at the heart of Rahbek's music is stronger than ever.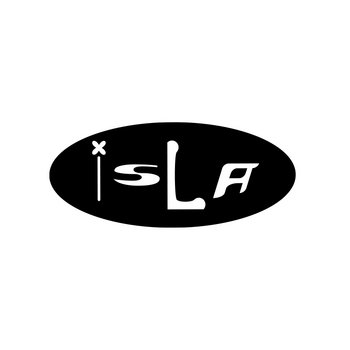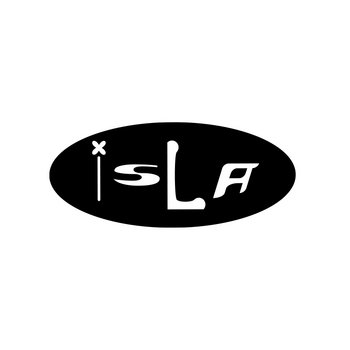 The enigmatic artist simply and colloquially known to fans as Shy stays busy. Originally from Michigan, but now based in Berlin, they run the groundbreaking label 3XL, put out music under a number of monikers (including Special Guest DJ, uon, and DJ Paradise), and are a staple in a vibey corner of the club circuit. If one is tapped into the work of peers such as baby bong or Huerco S., or a regular at mellow parties like False Peak and gig, they probably already understand what an important figure Shy is in this gauzy niche.
Hot on the heels of February's stellar crimeboys album Very Dark Past—a partnership with kindred spirit Pontiac Streator, whose May record Select Works . vol III is another recent must-listen—Shy has revived their alias Caveman LSD for the EP Total Annihilation Beach. Across four tracks, they put a wonky, atmospheric spin on experimental bass music. Loops generated from tablas and tambourines lay the framework for warm pads and echoing, sci-fi synth bleeps. The project is united by an almost frustratingly washed-out mixing style, which might leave one questioning whether or not their speakers have suddenly blown out. Here, the tropes of illbient and dub techno are wrapped in a sonic sheen so murky, the instruments sound like they're trapped beneath a layer of opaque ice. In line with the EP's grim, borderline apocalyptic title, this isn't ambient to chill out to. Instead, Shy has given us another wonderfully oblique endeavor, suited for the contemplative comedown after a long night out.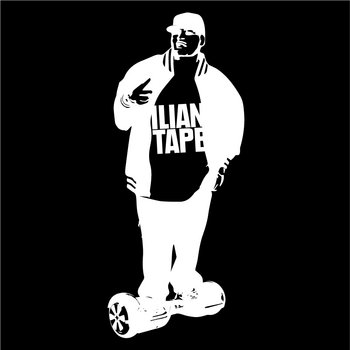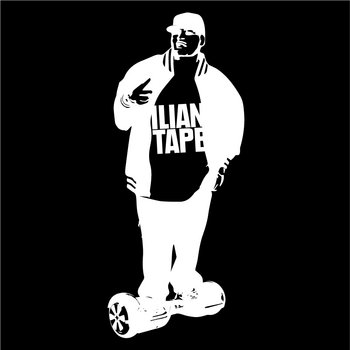 Merch for this release:
Vinyl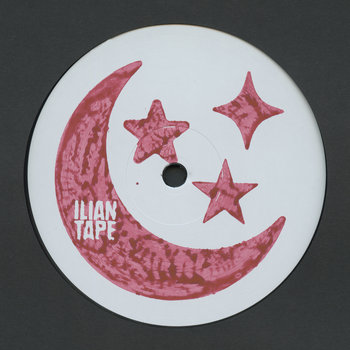 Artists mu tate and Nick Malkin keep relatively low profiles, but have both independently located ways to put out inignorable cerebral electronic music. London-based mu tate has spent the past few years slowly rolling out airy downtempo releases on labels like Motion Ward and Utter. Meanwhile, Malkin—working out of Los Angeles—came up with the project Afterhours, hosts the excellent NTS show Post-Geography, and currently serves up a wobbly strain of ambient noise under his own name. Now, the duo have teamed up under the moniker nimu for the album Picture In Picture, which lands on the Zenker Brothers's Ilian Tape label—a fitting home for such an offbeat record. Over seven tracks, deep bass-y wubs support distant organic flourishes and unearthly sound effects. The whole thing feels like it's being beamed into one's headphones through countless layers of warm smog, glued together by an essence of dark, smokey beauty.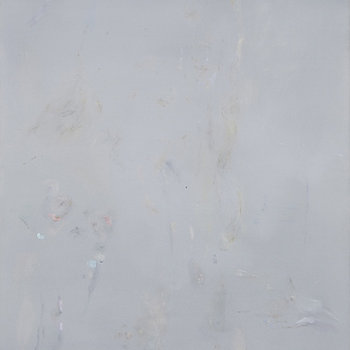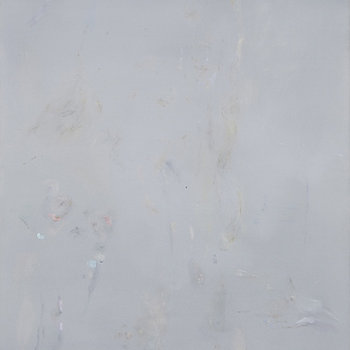 Merch for this release:
Cassette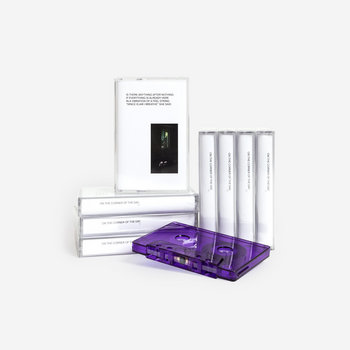 St. Petersburg-born, Berlin-based musician perila exists towards the center of a sphere of experimental artists (think Ulla, KMRU, and Space Afrika) making oblique tracks that feel geared towards the world's glummest chillout rooms. She's put out a couple higher profile releases on Smalltown Supersound, A Sunken Mall, and Longform Editions, but the majority of her work arrives in the form of no-frills uploads to this site. Perila's latest record, On The Corner Of The Day, was recorded during a residency at Maison Salvan, and arrives via Shelter Press—a solid home for such an eerie body of work. These eight tracks are centered on fugue-like singing, crackling tonalities, and weary-sounding instrumentation. The whole thing thrums with an organic energy that feels distanced from the metallic IDM perila explored on her breakout release How much time it is between you and me? Shadowy and austere, On The Corner Of The Day conjures the illusion of being suspended in a deep blue void.
Theodore Cale Schafer
Trust
Merch for this release:
Vinyl LP
Theodore Cale Schafer is a musician and audio engineer whose output is hard to pin down stylistically, yet consistently grayscale and captivating. At 28 years old he's already collaborated with artists including claire rousay, picnic, and Angelo Harmsworth, in addition to his work helping produce the solid supernatural podcast Otherworld. His new album, Trust, is the second installment in a trio of releases slated to come out on Ohio label Soda Gong. It came to life between 2020 and 2022 following a move to New York City, and fittingly captures the stoic energy of a winter in that area. Over the course of eight tracks, lo-fi piano and strings waft atop dreary field recordings. In line with the record's no-frills cover, there's an almost slipshod quality to Trust that makes it all-the-more intriguing—the work of a skilled studio whiz playing it cool by keeping things rough-hewn and simple.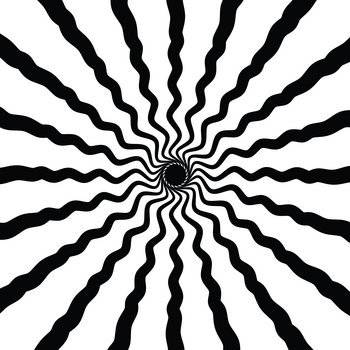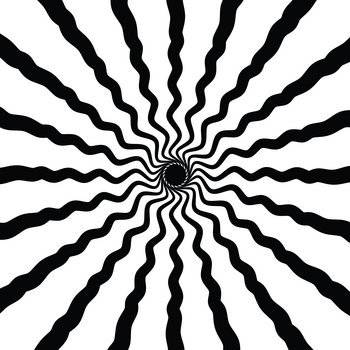 I'm not really a huge concert guy, but this past winter I rented a car and drove almost three hours from Brooklyn to Catskill, New York to watch a 90-minute ambient set from Ben Seretan and m. geddes gengras. Their first public performance in tandem saw the Hudson Valley experimental staples building heavenly aural zones out of sounds drawn from upright piano, slide guitar, the human voice, and a small ocean of modular synths. While it was a pain in the ass to get to and from that show, the trip north was otherwise entirely worth it.
A few months later, the duo have adopted the band name Friends Meeting—a reference to both a film from documentarian Les Blank and Quakerism—and put out the 52-minute piece God Respects Us When We Work, but Loves Us When We Dance. Recorded in gengras's basement, it's a tie-dyed journey through a psychedelic landscape marked by serenity and warmth. The piece opens with watery droplets of synthesis and humming stringwork that give way to a golden tapestry of piano noodling, before things ultimately loiter off into a gentle, echoing outro. Underlined by a spirit of communion, God Respects Us When We Work locates a wellspring of humanity in improvisation.
Merch for this release:
Cassette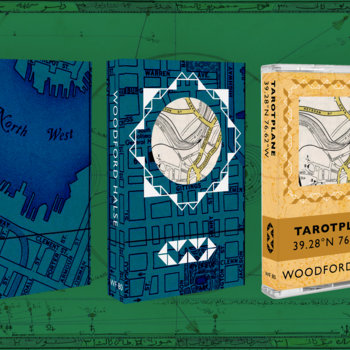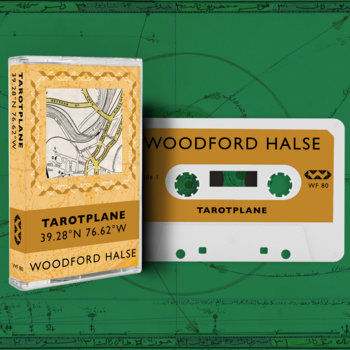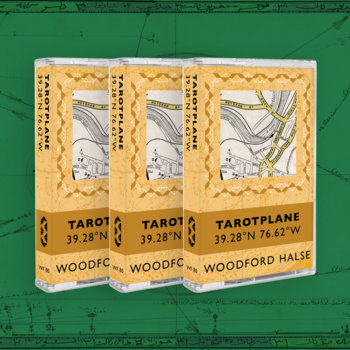 Baltimore has long been a hotbed of experimentation. Just in the last couple of decades, from Animal Collective to Horse Lords to Matmos, some of the most influential avant-garde musicians of our time have called the Maryland city home. Near the heart of this scene is tarotplane, a project from seasoned left-field musician PJ Dorsey. Drawing from a deep knowledge of krautrock, his guitar-driven pieces are always celestial, yet often deceptively intense. Dorsey's new album, WF 80 – 39​.​28​°​N 76​.​62​°​W, is made up of two sprawling tracks dedicated to life in Charm City. It finds Dorsey teaming up with UK synthesists Polypores and Field Lines Cartographer. On the A-side, "53.77°N 2.70° W," whirring, metallic sound effects dart around proggy noodling, which intertwine to increasingly sumptuous ends over 22 minutes. The record's back half, "54.05°N 2.79° W," is more misty and nocturnal, calling to mind a drive down some unsettling forest road in the dead of night. WF 80 – 39​.​28​°​N 76​.​62​°​W captures tarotplane at his most subdued, but still teems with a sense of patchouli-stained esotericism.
Merch for this release:
Cassette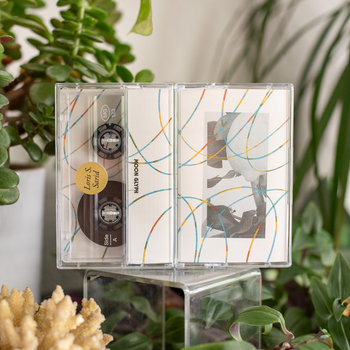 Loris S. Sarid's 2022 record, Seabed-Sunbath, was one of the finest projects put out by Portland, Oregon experimental label Moon Glyph last year. It found the Roman composer (who now lives in Glasgow) using synthesized instruments to playfully evoke the mystery and wonder of the ocean. Sarid's new album, A Tiny Reminder, embraces comparably earthy textures this time around, drawing from digitally manipulated clarinet, guitar, and vocal sounds. The end result could pass for some dusty bootleg uploaded to YouTube, the type of album one might stumble upon in the same algorithm as Haruomi Hosono's Watering A Flower. As evidenced by track titles like "Fantasy Dip" and "Shellfish Scale," some of these pieces flirt with the same nautical tropes explored on the batch of instrumentals that came before them. But A Tiny Reminder largely shies away from any overarching preoccupation, letting Sarid's buoyant musicianship speak for itself—a testament to his masterful command over uplifting, yet mesmerizing composition.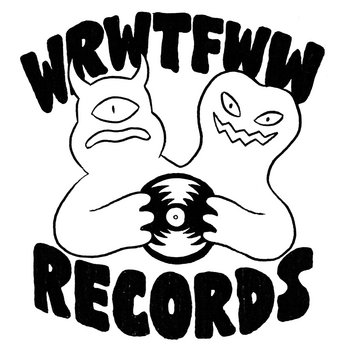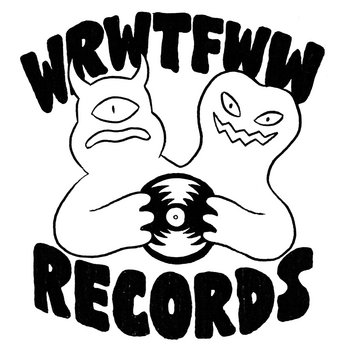 Merch for this release:
2 x Vinyl LP, Compact Disc (CD), Vinyl LP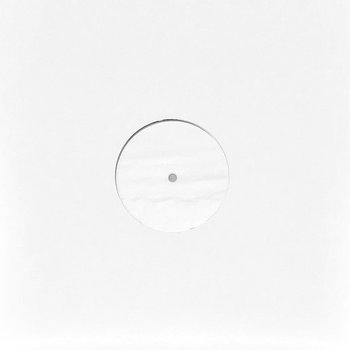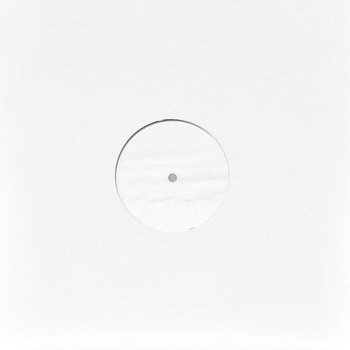 The work of 19th-century French composer Erik Satie is some of the most moving and recognizable in the entire scope of classical music. He also pioneered the ethos of early ambient by championing what he called "furniture music"—sounds intended to be taken in passively, but not thoroughly engaged with.
On the third installment of WRWTFWW Records's Wave Notation reissue series, Visible Cloaks collaborator Satsuki Shibano reinterprets Satie's Gymnopédies, Gnossiennes, and Nocturnes as milky New Age music. Initially released in the mid-'80s, this record was issued as a companion to Hiroshi Yoshimura's timeless Music For Nine Post Cards. Like that record, Erik Satie 1984 is sparse and moving—the space between the notes is as impactful as what's being played in these understated reworkings. Shibano's versions here sound truly intimate and awestruck, the sound of a student paying tribute to a mentor she unfortunately never had the chance to study beneath.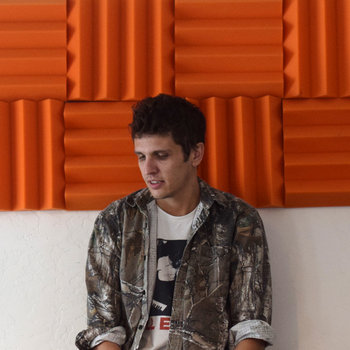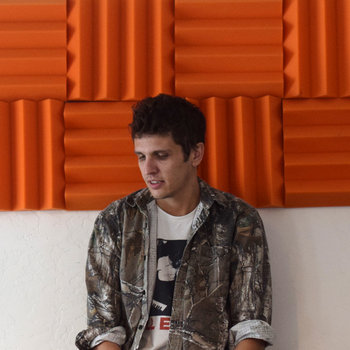 Merch for this release:
Vinyl LP, Compact Disc (CD)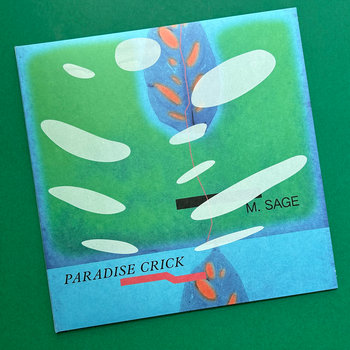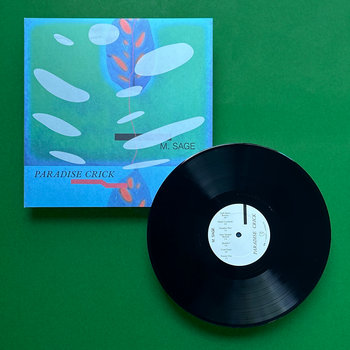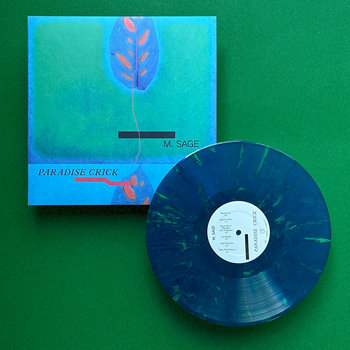 Colorado-based guitarist Matthew Sage is at the forefront of a verdant, organic side of the ambient scene—think the sphere of artists at the intersection of Chuck Johnson and Imaginary Softwoods. On collaborations with groups like Fubuutsushi and The Spinnaker Ensemble, Sage has used his folk-y chops to explore naturalism and experimentation. His new album, Paradise Crick, finds him further refining this penchant for carefree bliss. The album centers on hypnagogic tones generated on everything from autoharp to harmonica to human voice, which merge to cultivate a sense of shimmering psychedelic warmth. The record lives up to its enchanting title, and finds him flirting with positivity without straying from the creaky allure that makes his work so interesting.