LABEL PROFILE
3XL Puts Out Ambient For the Foreground
By Christian Eede · March 15, 2023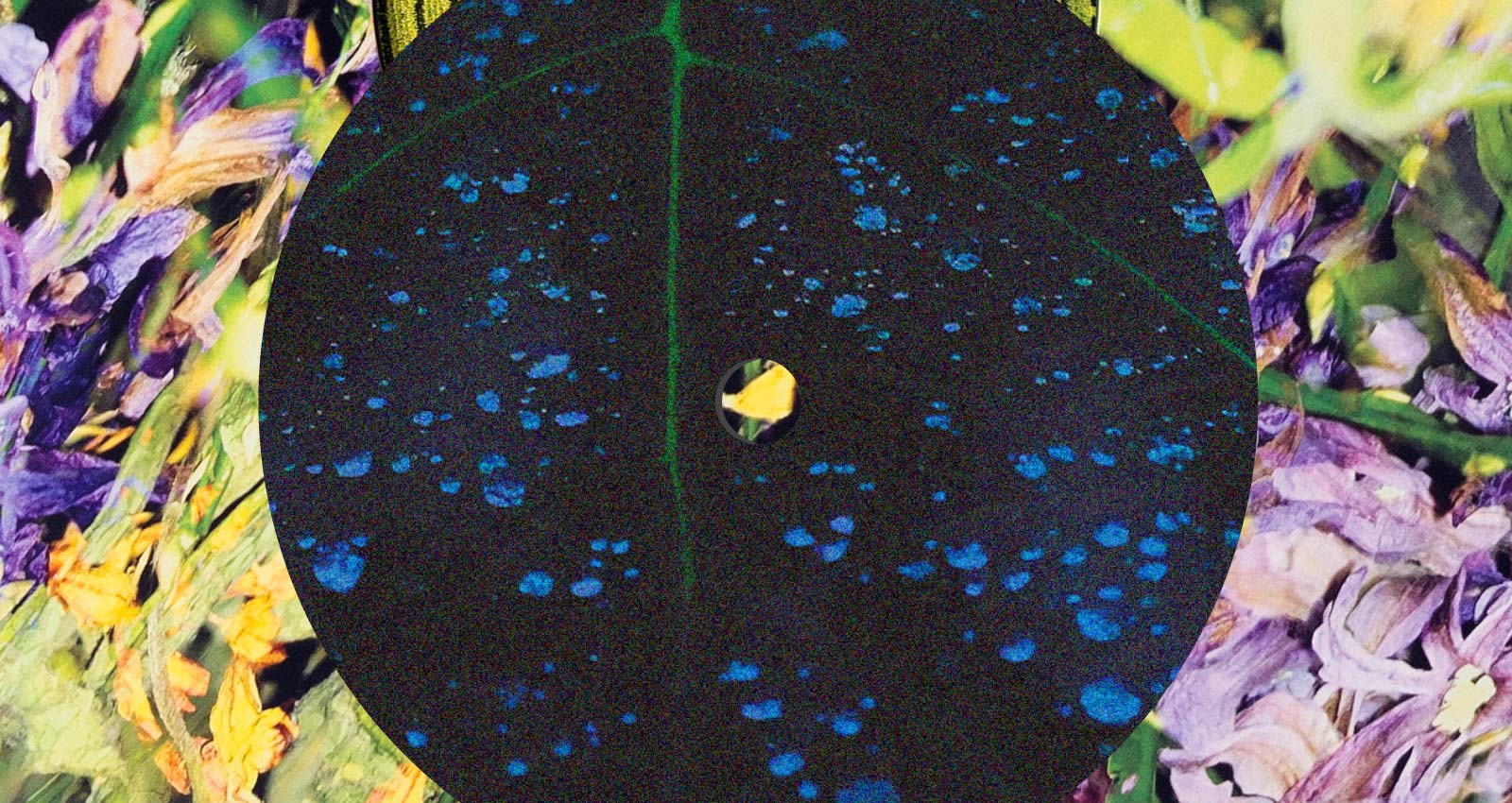 Run out of Berlin by an enigmatic U.S. producer and DJ who publicly goes by the mononymous name of Shy (and has performed under the aliases Special Guest DJ, uon, and Caveman LSD), the label 3XL is at the forefront of a wave of current ambient music that revels in its sheer strangeness. Eschewing the wishy-washy "background listening" tag that has been applied to the genre over the years, the music released on 3XL—as well as its now-defunct sub-labels Experiences Ltd. and xpq?—has a certain kind of eccentricity that forces you to sit up and take notice.
The 3XL universe first came to life in 2016 when Shy enlisted a number of friends to contribute music to a compilation titled bblisss, released through a label of the same name. It remains that imprint's only record to date. Three years later, Shy linked up with Canadian DJ and producer D. Tiffany to set up xpq?; between 2019 and 2021, that label put out six records of leftfield breaks, jungle, ambient, and lo-fi house. Meanwhile, another imprint—Experiences Ltd.—began in 2019, before all of these various strands were ultimately folded together to form 3XL in 2021. The first official 3XL release was a five-tracker of hazy, sub-bass-fueled IDM credited to xphresh, a joint project established by Shy and Brooklyn-based artist Ben Bondy, another key figure in the 3XL world.
Collaboration is key to 3XL and its sub-labels. Take a cursory glance through their respective discographies and you'll find certain names cropping up across a number of releases. the blessed kitty—whose sole record to date, no ice can be found, came out in 2020—is a trio made up of the aforementioned Bondy with Philadelphia-based artists Ulla Straus and Pontiac Streator; LOG is Straus and the prolific Berlin-based musician perila; hoodie is a part nu metal, part ambient duo made up of Shy and fellow Berlin-based producer exael; Critical Amnesia brings together Shy, exael and perila, as well as like-minded producers Huerco S., OL, and vtgnike.
Such is the productive nature of the artists associated with 3XL that it's often difficult to keep track of all of their respective solo and collaborative work. Many of them can often be found self-releasing projects through their own Bandcamp pages. They can also be found cropping up on a number of other affiliated labels—many of them based out of the U.S—that are indulging in similarly peculiar ambient and experimental sounds.
Bondy, Shy, exael, Pontiac Streator, and Straus have all released work through Huerco S.'s West Mineral Ltd. label, with the latter four combining to face-melting effect in 2020 for the noise album virtualdemonlaxative. Elsewhere, Bondy and perila have appeared on Chicago's Lillerne Tapes; Shy (as uon), Perila, exael, OL, Pontiac Streator, and Ulla Straus have all put out respective solo projects through Los Angeles-based imprint Motion Ward; NYC's Quiet Time Tapes has provided a home for records by Bondy, Huerco S., and Straus; and Shy (as Special Guest DJ) and Bondy have contributed cuts to compilations put out by Berlin-based INDEX:Records.
There's plenty of excellent music to be discovered by pulling at any of the various strands associated with these artists and labels, but if all of that initially seems a little overwhelming, we've picked out some highlights below from the particular corner inhabited by 3XL, xpq?, and Experiences Ltd.
---
Various Artists
bblisss
The bblisss compilation predates the founding of 3XL, Experiences Ltd. and xpq? altogether. Originally released in a limited tape run in 2016 via a short-lived imprint also called bblisss, it contains early productions by Special Guest DJ (operating here as DJ Paradise), exael (under their given name Naemi) and Ulla Straus (as Ulla Anona), while Huerco S. also makes an appearance under his alias Pendant. The compilation's seven tracks offer a neat introduction to the scene that the artists affiliated with the wider 3XL world have been building since the release of bblisss, bringing together the swampy patterns of Pendant's "Des Vieux Temples"; gleaming bells and bassy palpitations on Ulla Anona's "Moon"; and foggy, lo-fi drones across DJ Paradise's two contributions, "Ssumo" and "Mbizi (R)."
This is the first of six records that were put out through xpq?, a meeting of minds between Special Guest DJ, exael, and Huerco S. Its sub-heavy, electroacoustic sound and shuffling rhythms calls to mind the oddball dub techno of acts such as Basic Channel, Monolake, and particularly one-time Monolake member Torsten Pröfrock, aka T++. Influences of shoegaze, dub, and illbient run right through the EP's five cavernous, untitled cuts, taking you on a head-spinning trip between the fidgety, smudged textures of the opening track and the murky, looped breaks that form the basis for the closer.
Ulla Straus is among the more prolific affiliates of 3XL, adding to her many solo releases work on collaborative projects such as the blessed kitty (with Bondy and Pontiac Streator), virtualdemonlaxative (with Special Guest DJ, exael, and Pontiac Streator), and sofa (with Special Guest DJ), among others. Tumbling Towards A Wall marked Ulla's solo debut for Experiences Ltd. and contains some of her most soothing work to date. Frequently revolving around hypnotic, serene melodies and various clicks and pops, album highlights such as "new poem," "soak," and "i think my tears have become good" offer a tender entry point into Straus's take on ambient.
Critical Amnesia builds on the trio that made up Ghostride The Drift, adding OL, perila and vtgnike into the fold. Released through xpq?, this self-titled record offers six cuts that mesh together jungle, IDM and ambient. "NS0S₁" opens the EP with a procession of contorted jungle breaks that are often disrupted and tossed through the rubble of various malfunctioning sound effects. Other cuts like "0DSN₁" and "0SNS.B₂" largely strip away the breaks, revealing a deep, swampy mass of metallic synths and chest-rattling sub-bass. With its outright refusal to bow to conventional rhythmic patterns, Critical Amnesia is one of the more perplexing and chaotic records in the 3XL world.
LOG is a collaborative project dreamed up by Straus and perila. Their only release together under the name so far, LOG ET3RNAL pairs elegant, tranquil electronics and occasional piano flourishes with chopped-up, ASMR-esque samples that come off like the sound of a defective Skype connection. This is certainly one to sit down with and listen to front-to-back, but the wistful piano melodies of "LOG 5" and "LOG 9," and the subtly sinister atmosphere found within "LOG 8," are among the record's highlights. For more from the pair, check out the trio of releases they put out through Portuguese label silence box.
Mu tate is Latvia-born, London-based producer Artur Strekalov, who's been steadily self-releasing a stream of music since 2019 via his personal Bandcamp page. Let Me Put Myself Together is his only entry so far into the 3XL story, and was released at the start of 2021 through Experiences Ltd. The record's eight tracks call to mind the deeper than deep, dubbed-out experiments of '90s releases by the likes of Vainquer and Hallucinator for the Chain Reaction label. Opening cut "Outer" centers lush synths and an abyssal, stuttering bassline that serves as an immediate entrance to Strekalov's sound world, while tracks like "Impulse" and "All 3" introduce metallic drums and a 4×4 rhythm into the framework.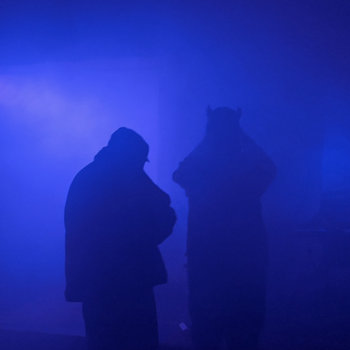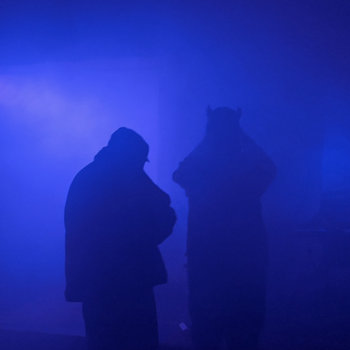 tomb raider / event horizon is one of the final releases to have come from the Experiences Ltd. sub-label. "Tomb raider" draws heavily on the angsty nu metal sound of the early '00s, its hulking drums, fuzzy guitars and largely unintelligible vocal paying homage to the much-maligned sound. "Event horizon," meanwhile, is a drone-based dark ambient piece, a vortex of distant guitar squalls and funereal noise. This two-tracker is undoubtedly 3XL at its most spooky.
The first of three releases to already emerge from 3XL in 2023—Windowseeker's tranquil flutter engulf my heart and Bondy's spirit desire have followed it—very dark past is the first full-length offering from crimeboys, the duo of Pontiac Streator and Special Guest DJ. Channeling the outré ambient vibe of '90s CDR-only releases by labels like Fax +49-69/450464, crimeboys weave warped samples, distortion, and all manner of other effects through jungle breaks and trip-hop drums across the record's eight tracks. Dialing the psychedelia up to 11, laid-back cuts like "trippin'" and "deja entendu (dub)" revolve around loops that you could happily get lost in for hours, while "sex and drugs" and particularly "haunted tattoo" recall the gloomy UK garage energy of early Burial.