LISTS
Explore the Intimate Discography of Ambient Producer KMRU
By Daniel Dylan Wray · March 10, 2021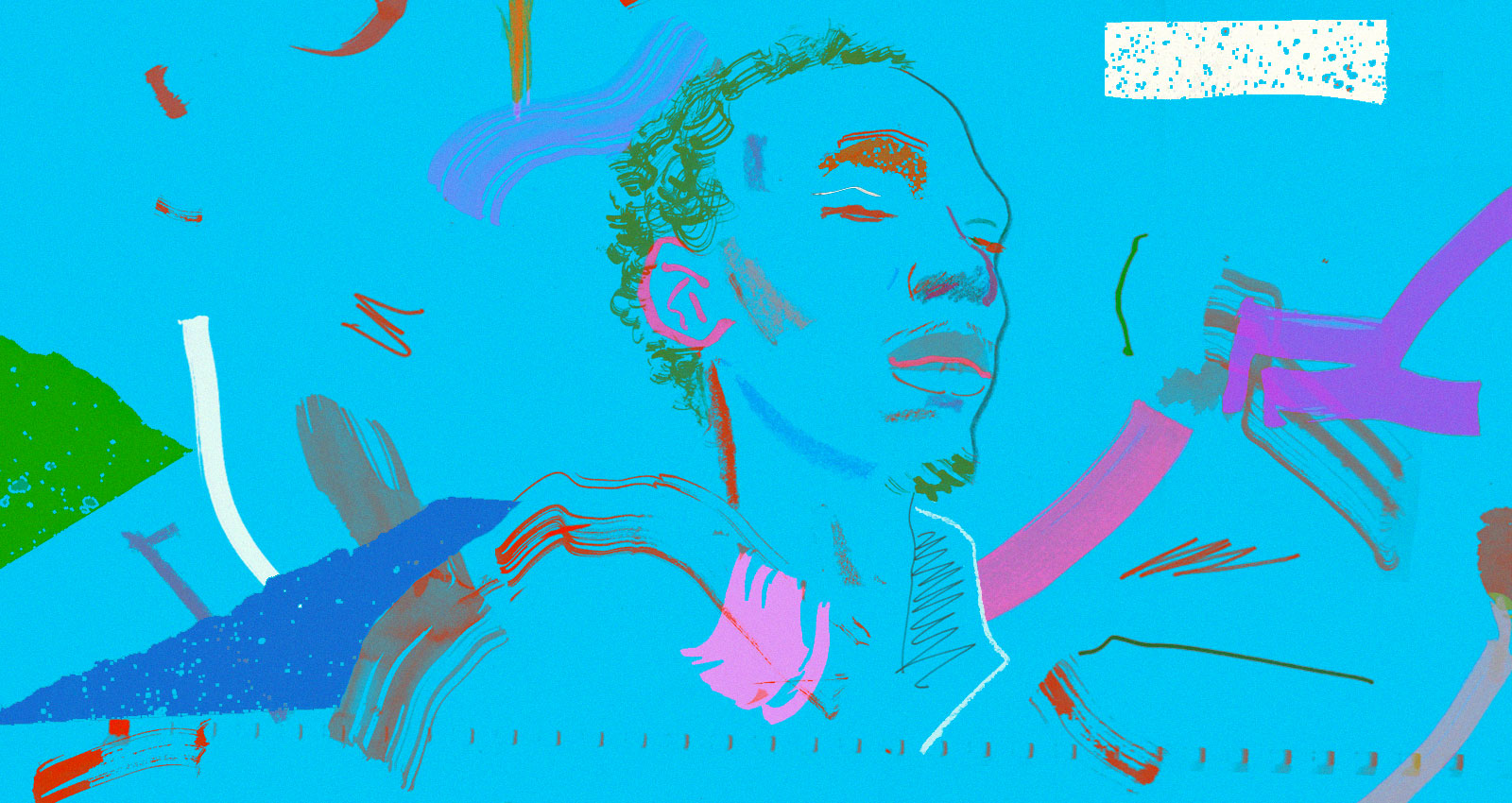 Ambient and drone music, by its nature, takes its time. Rather than charge in with propulsive gusto, it unfurls slowly—emphasizing texture, prolonging tone, and amplifying silence. So it's slightly ironic that Joseph Kamaru, who records as KMRU, is releasing this meditative music at a blinding rate—he's logged nearly 20 Bandcamp releases over the last four years. He's also making it quickly, and via experiments with spontaneity and improvisation. (His 2020 double album Peel was constructed in just 48 hours.)
Originally from Nairobi, Kenya and now living in Berlin, Kamaru comes from a long line of prolific musicians. His grandfather, also named Joseph Kamaru, recorded a staggering number of albums over the course of his lifetime, and after his death in 2018, KMRU worked to introduce a new audience to the elder Kamaru's music and political activism.
KMRU's work often feels rooted in a distinct sense of place: In his songs, field recordings from his native Kenya, and the surrounding East African countries are interspersed with billowing drones, deep ambience, and deft electronics. The result is something that is both distinctive and deeply personal, and has established KMRU as one of the most prolific and innovative artists in his field. Here, we present an introductory guide to his work.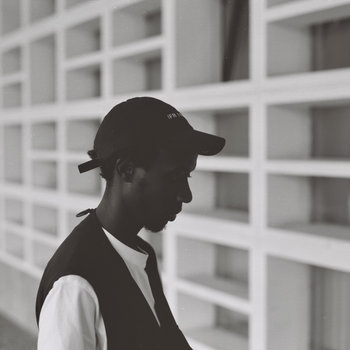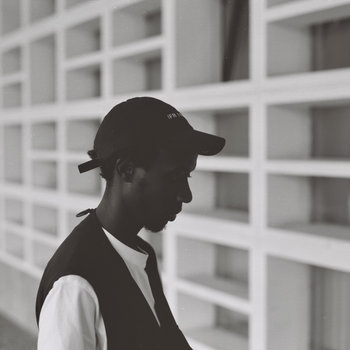 Merch for this release:
Cassette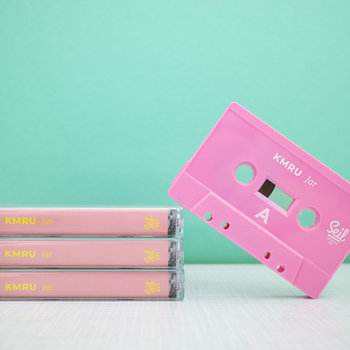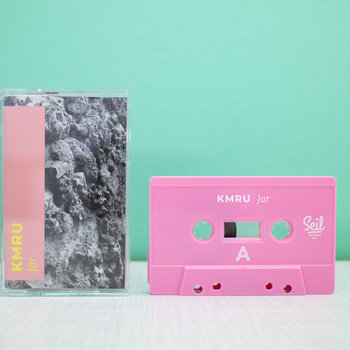 "Jar is a journey through the dust of time. Merging found sounds, analog warmth, and granular dreams along the way," read the liner notes to this album from 2020. It's a succinct, yet accurate description. But for all of its enveloping coziness, the album's masterstroke is the way it balances stillness and movement in its combination of field recordings and deeply serene drones. The songs have a dreamlike quality, resulting in a record that is both tactile and tranquil.
Merch for this release:
Vinyl LP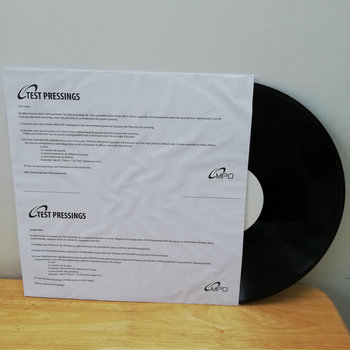 Piano features heavily on this release from 2019: The album begins with delicate, Eno-esque keystroke, alongside the sound of tweeting birds and the gentle hum of nature. Halfway through, electronic effects begin burbling up; the piano continues, but recedes to the background as the electronics steadily intensify. Erased is an EP about growth, and each track evolves according to a specific "life cycle." Field recordings bring "Solus" to life, quickly followed by plaintive piano—but soon enough, the gentle crunch of the field recordings gives way to a synthesized drum track that carries the song off toward the dance floor. Closer "Unkind" finds a middle ground, and nicely plateaus into an ambient techno groove worthy of Four Tet.
This 18-minute track from February 2021 has a slightly unnerving quality—swelling and sinking like a wave. The tones that provide the song's melody are distorted so severely that it's difficult to tell whether they're coming from a guitar, or are heavily processed found sounds. Despite the song's quiet malevolence, it never succumbs to an easy payoff or roars into a rumbling crescendo. Instead, it simply pulses along endlessly—thoroughly unpredictable, and utterly absorbing.
Merch for this release:
2 x Vinyl LP, Compact Disc (CD)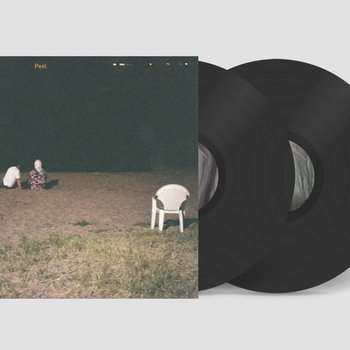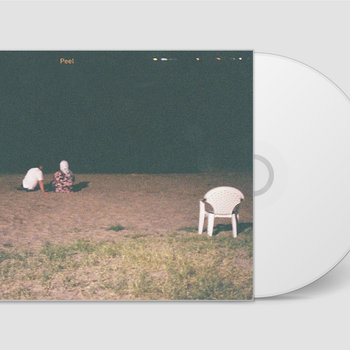 This double LP—made in just 48 hours—is KMRU's first for the legendary ambient label Editions Mego. The gentle pulse of the work at times recalls William Basinski and Fennesz, with KMRU skillfully balancing between subtle restraint and rich detail. The animated electronics and sputtering beats he was experimenting with just a year earlier are refined to almost dust here. There's a constant overlap between the electronic and the organic, resulting in textures that alternate between gritty and and pristine.
Merch for this release:
Vinyl LP, Compact Disc (CD)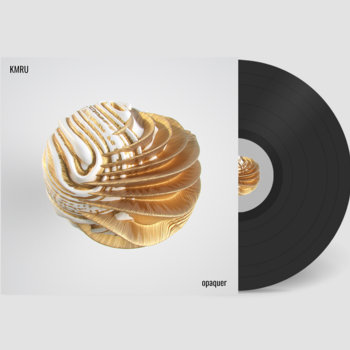 Another of the several full-length albums KMRU released in 2020, Opaquer was released within weeks of Peel. Less drone-focused and less dense than that record, Opaquer is instead loose and sparse. The field recordings are more up-front here, resulting in tracks that are less overtly musical and more like experimental sound design.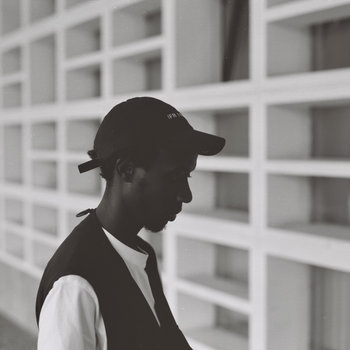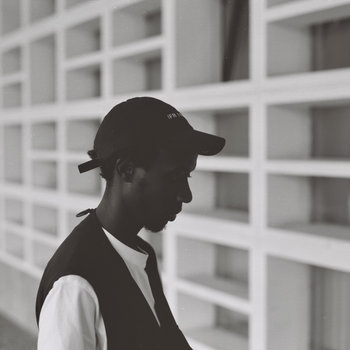 KMRU's contribution to the annual Drone Day celebration in 2020, these two 15-minute pieces are, well, drone focused. Rumbling bass opens "Saal," gradually giving way to a sharper, more piercing sound. The bass moves to the background as the ringing tone oscillates on top of it. It's an intense, unsettling piece. By contrast, "Haal" is softer and moves at a glacial pace—a comforting comedown after the nerve-rattling "Saal."
A single 40-minute piece that hums at a constant low frequency, "While We Wait" occupies the middle ground between warmth and dread—part low-level air conditioner rattle, part "something sinister lurking in the walls." And like much of KMRU's work, it's richly detailed. Here, the field recordings are so deeply submerged inside the electronic soundscapes it's like listening to a conversation coming from the apartment next door.
Like Saal, ftpim consists of two 15-minute drone pieces. Once again, field recordings take center stage; but they're so heavily treated, it's often difficult to place their source: Is that the crackle of a fire? The sound of rain? Footsteps? Electronic tones mingle with the contracting and expanding drones, resulting in two pieces that have both a visceral physicality and a mysterious spirituality.