SCENE REPORT
Beyond Salsa and Reggaeton: Dive Into Puerto Rico's Dazzling Rock Underground
By Richard Villegas · September 23, 2020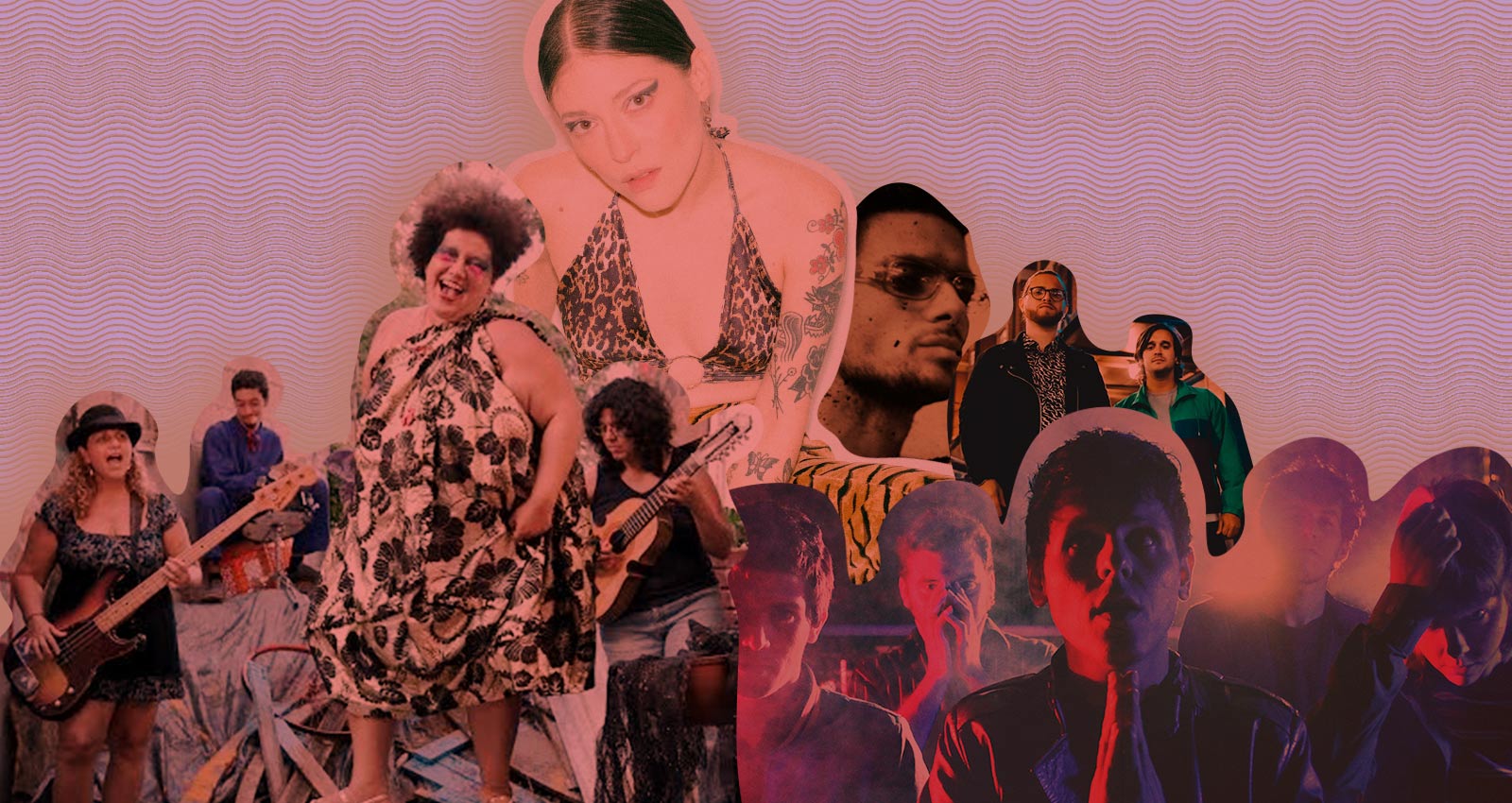 For a small Caribbean island with a population of just over three million people, Puerto Rico's contribution to music and pop culture is gargantuan. Whether on the island or scattered across the diaspora, Boricua musical traditions have propelled genres like salsa and reggaeton into global ubiquity. But massive renown can also lead to broad typecasting. Back in May, indie pop darlings Buscabulla spoke with Bandcamp about their new album Regresa, where they voiced frustration over the constant questioning of their unique musical signature versus a desire to hop on the hit-making bandwagon of reggaeton. "It feels like because we choose not to make the kind of music that is mainstream in Latin America, we get shoved into a category of indie music that not many people listen to or can access," noted Buscabulla co-founder Raquel Berrios. As with any scene, dig beyond Puerto Rico's glossy Top-40 trends and you're bound to uncover an entirely different creative ecosystem thriving in the underground.
Hip-hop, folk, and electronic music have flourished across Puerto Rico, but surprisingly overlooked is the island's riveting rock scene. Before the fallout from the COVID-19 crisis, popular venues like San Juan's El Local, Club 77, and La Respuesta, as well as Mayagüez fixtures La Tertulia En Mi Tierra and Off The Wall, were showcasing rising talents in rock 'n' roll, punk, and garage at packed weekly functions. Buzzy recording studio Casa Fantasmes and public arts festivals like Santurce es Ley have also become patron saints of a small but vibrant local scene where cooperation is key to survival. However, Puerto Ricos's rock pedigree is much older and layered than it may initially seem.
As a territory of the United States, cultural dialogues between the island and the mainland have been a constant over the course of the past century. Following the boom of rock 'n' roll in the late 1950's and early '60s, savvy radio and television personality Alfred D. Herger—often regarded as the Ed Sullivan of Puerto Rico—began developing a local music market by flying out the U.S. acts who were captivating younger audiences. The resounding success of Herger's machinations led into La Nueva Ola—the emergence of a new crop of artists channeling the charm of Elvis Presley and the harmonies of Motown, while still sourcing Puerto Rico's extensive rhythmic pantheon. This first wave included crooners Chucho Avellanet, Lucesita Benitez, and Charlie Robles, and steadily evolved in the direction of grittier rock 'n' roll with The Night Walkers and the birth of Alfa Rock, the first radio station to broadcast these fresh island-made sounds.
.
00:10 / 00:58
The next significant chapter in Puerto Rican rock came in the '90s on the cusp of the rock en español explosion that bounced from Spain to Argentina and later Mexico, eventually sweeping through the Americas like wildfire. Some of the first local acts to break into this surge included Puya and Draco Rosa; the latter formerly known for his time with superstar boy band Menudo before becoming one of the island's most beloved rock storytellers. In 1990, radio host John Rodriguez (aka MetalKid) kickstarted a new, rock-focused show at the immensely popular station La Mega 106 FM where he spotlighted the bubbling scene. Later, he founded his own label Brutal Noise which was among the first to sign Boricua metal bands like Crypta and Deathkross.
"The rock scene in Puerto Rico is so diverse, it's like diving into the ocean and swimming up to a coral reef with over 800 species of beautiful, colorful fish," says Eduardo Alegría, the creative force behind iconic bands Superaquello and Alegría Rampante. An art-rock legend, Alegría got his start in the 1980's in theater and dance, later delving into music as a natural progression. He gleefully recalls early adventures taking the bus to dance parties in San Juan, wearing makeup and wild hairstyles, thrilled by people's shocked expressions. "I eventually began channeling these transgressive acts onto the stage," he adds. "Back when Superaquello hit the scene in '97, as far as I know, I was the only openly queer artist making rock music. There were certainly people ambiguous about how they presented, but nobody was writing from the perspective of a gay man."
Superaquello became one of Puerto Rico's most emblematic bands of the late '90s and early '00s, fueled by Alegría's irreverence and serendipitous creative chemistry with bandmate Francis Pérez. Contemporaries like Macha Colón y Los Okapi, MIMA, and Circo also echoed new indie sensibilities that began spreading with the advent of the Internet and molded them into multi-disciplinary powerhouses. Colón has grown into a prolific filmmaker, MIMA is regarded among the island's most respected songwriters and poets, and Circo's Fofé Abreu has cemented his legacy with influential parallel projects like El Manjar De Los Dioses and Fofé y Los Fetiches.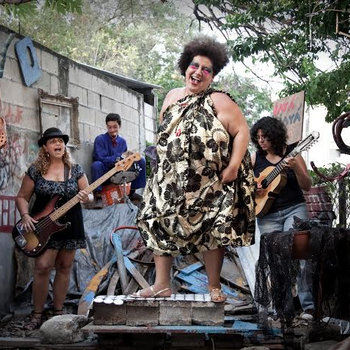 .
00:10 / 00:58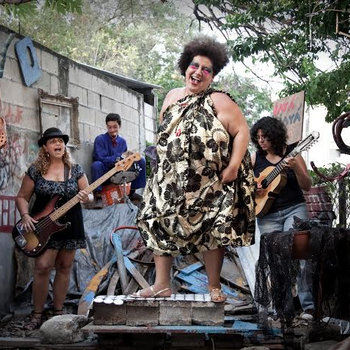 But despite rock's longstanding reputation as a haven for the rebellious and disenfranchised, the truth is that audiences can also be quite conservative. Alegría recounts a particularly trying tour with rockers Vivanativa, where Superaquello's campy theatricality was embraced by their peers, but less so by the crowds. "Vivanativa were great," recalls Alegría with a chuckle. "They loved us, but when it came to performing for rock fans we were often showered in bottles, ice, and shoes. I pretty much had to sing while ducking UFOs."
The nostalgic rigidity of modern rock audiences has become standard across Latin America, and the genre as a whole, leading to its declining mainstream relevance. "The rock community can be really elitist and disinterested in hearing or understanding new voices," says Francisco Santiago, guitarist and singer of pop-rock duo Nutopia. "You have people speaking against trap, reggaeton, and musica urbana in general, attacking people finding success in this moment, and they're missing out on the opportunity to discover new ways of communicating with their audience. These are people that criticize a lot, but create very little. [Nutopia] has always tried to be as open as possible to other styles of music, especially living on an island with such a rich musical offering."
Nutopia is rounded out by drummer Ricardo Santana, rising through the ranks of a new generation of artists shaking up rock's traditionalist language by embracing synthesizers and effervescent pop melodies. Acts like Epilogio, Andrea Cruz, Sebimor, Rosamalia and Neysa Blay have also gained loyal followings by imbuing their work with folk and experimental flairs, and continuously challenging rock's pervasive boy's club antics. And while some are eager to transcend and evolve, others are just as happy to raise a middle finger.
"Rockers are baffled by the dominance of reggaeton, and I think that's delicious," says Alegría, whose formative gateways into rock music were a childhood copy of Jesus Christ Superstar and New York drag performer Lily of The Valley. "To be honest, I could give a rat's ass about rock. I love rock, but I have no loyalty to it. I don't represent it and I certainly don't feel like I need to protect it. Rock will be just fine on its own."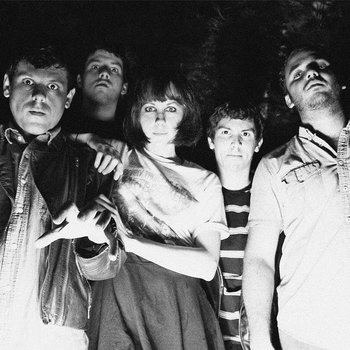 .
00:10 / 00:58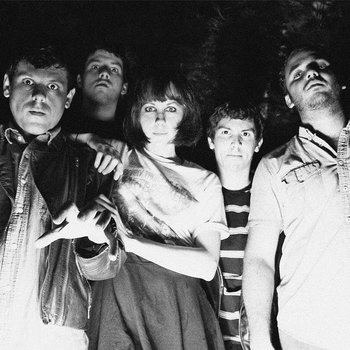 Puerto Rico's dizzying punk community echoes this necessary pushback, constantly evolving and mutating in order to survive. "Punk and rock 'n' roll are still super underground here, so even though there used to be rivalries between scenes we've also developed many alliances," says Zuania Colón, rhythm guitarist for cult heroes Los Pepiniyoz and co-founder of goth-punk ensemble Bajo Mundo. "These days there's lots of dialogue between folks in punk, hardcore, and metal, which is important in order to not split the audience in an already small scene."
Boricua punk is fiercely political and defined by its humorous, devil-may-care energy; heavily inspired by psychobilly and subversive Spanish icons like Alaska and Parálisis Permanente. Local legends include Lácteos and Hijos de Nadie, whose foundational impact was documented in classic video compilation La Decadencia del Cuchifrito and Yoel Gaetán's expansive book Alcantarillados, which chronicles the island punk scene between 1990 and 2010. For a current sampling, check out essential zine Weird Fold and rising fire starters Juventud Crasa, Campo-Formio, Las Ardillas, and Re-Animadores.
To guide you through the boundless world of Puerto Rican rock, we've selected a few bands to know.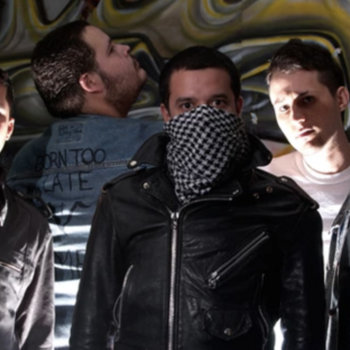 .
00:10 / 00:58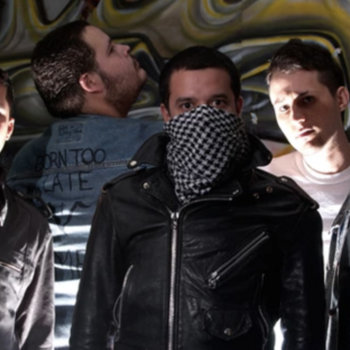 Hitting the scene in 2005, rowdy San Juan gang Dávila 666 have come to embody the wild and whimsical spirit of Puerto Rican rock in the new millennium. The band's 2008 self-titled debut and their 2011 follow up Tan Bajo channeled a bevy of influences from The Stooges to '60s girl groups, infusing fan favorite cuts like "Tu" and "Esa Nena Nunca Regresó" with enough lo-fi grit to be consecrated as garage legends. In 2012 Dávila 666 took an extended hiatus, during which band members pursued their own adventurous projects (Füete Billete, AJ Dávila's prolific solo career). They reunited in 2019 for a U.S. tour, hinting at new music on the horizon.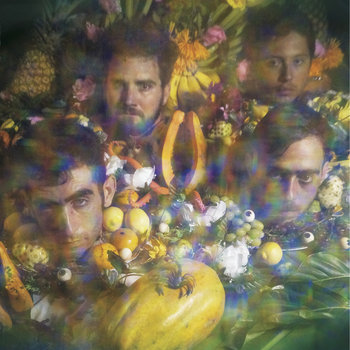 .
00:10 / 00:58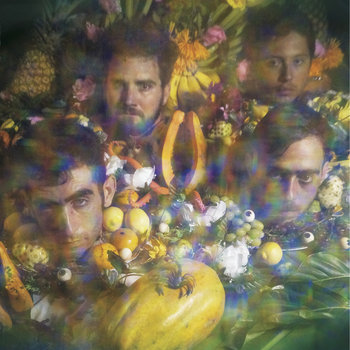 While Dávila 666 were a catalyst for modern Puerto Rican garage-punk, Los Vigilantes outlined the stylistic blueprint legions of bands follow to this day. Formed in 2007, the delightfully retro tunes in the band's catalogue draw heavily from doo-wop and rockabilly, sounding like boozy greasers on the verge of breaking into dance or a fight—your choice. Los Vigilantes have preached the gospel of Caribbean garage far and wide, touring Europe and the U.S. several times while also helping to cultivate a cooperative local scene. Co-founder Jorge Mundo runs vital recording studio El Dorado and plays with a number of other bands like Bajo Mundo and his new post-punk project Espazmos, embodying the island's prolific DIY ethos.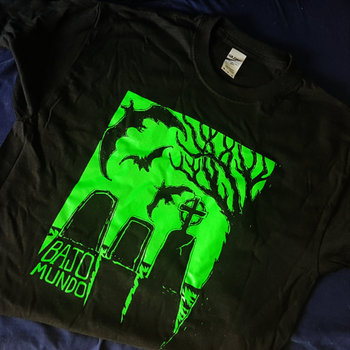 .
00:10 / 00:58
Merch for this release:
T-Shirt/Apparel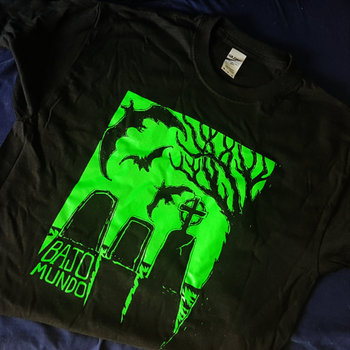 Bajo Mundo is the brainchild of singer-songwriter and rhythm guitarist Zuania Colón, who reached out to El Dorado Studio to record her first solo album and was instantly sucked into Jorge Mundo's creative whirlpool. Now a six-piece, the band released their full-length debut En Honra A Lo Perdido (In Honor Of What Is Lost) earlier this year, full of mournful odes to broken hearts and shattered dreams that mirror Puerto Rico's political and environmental strife of the past decade. "Carmen" and "Adiós" seem to eulogize a crumbling romance, but also feel like sorrowful farewells to the thousands who've left the island in the devastating wake of Hurricane Maria. Even more pointed is recent single "Visiones," an indictment of the illusion of success and prosperity we are sold as children, only to abruptly discover our political and economic models are structured to benefit an elite few.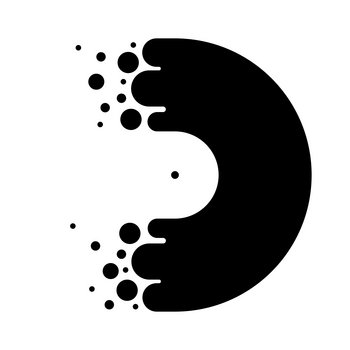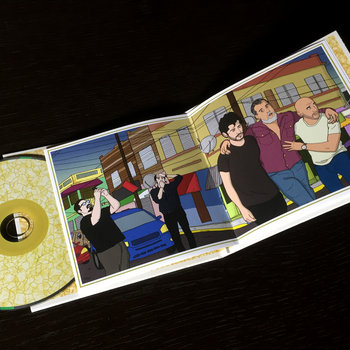 .
00:10 / 00:58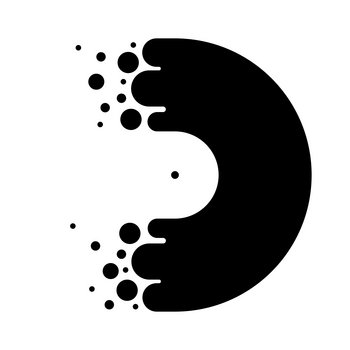 Merch for this release:
Compact Disc (CD)
Eduardo Alegría became a household name in the late '90s with his first band Superaquello, often regarded as architects of the modern wave of Puerto Rican indie. But after their dissolution in 2010, the multi-faceted performer was left with loads of unfulfilled ideas that would give shape to his next project, Alegría Rampante. Across their riotous 2015 debut Se Nos Fue La Mano, the band channeled rock en español influences on tracks like "El Recipiente" and "La Iguana en la Ventana," as well as Alegría's love of Jesus Christ Superstar on "Alucinando al Máximo." The band has already begun teasing their new record, starting with the theatrical "Este Cuarto Crece," a danceable exploration of the body with Fofé Abreu on "Jirafa," and pandemic isolation anthem "Ciudad Fantasma" with synthpop wizards Los Wálters.
.
00:10 / 00:58
Puerto Rico native and current Brooklyn resident, Lola Pistola got her start casually writing songs with AJ Davila, eventually touring as part of his live band Terror/Amor. But as her experience grew, so did her voice. In 2017 she unveiled her first LP, Curfew, invoking the noisiest end of the '90s alt-rock spectrum on explosive cuts "Carroll St." and "Wild, Rich & Loose." Last month, Lola Pistola returned to the airwaves with an electric new EP titled Lizard, taking aim at the metaphorical lizard people that oppress society by upholding patriarchal structures and fueling our addiction to social media and to-the-minute news. Her brash songwriting, bone crunching riffs and wild wails will have you clenching your fists as soon as you press play.
A refreshing break from the scene's garage proclivities, Dogos are a local melange of shoegaze and post-punk influences, sounding like Psychedelic Furs and Paul Weller packed a picnic and headed to the beach. Their 2018 self-titled debut is bursting with moody gems like "Como Te Va" and "Disimula;" guitar jams with booming vocals that will drive any hipster to sweat through both their emotions and their asymmetrical haircut on a packed dance floor. Like most acts on the scene, Dogos features members from a plethora of other projects (Las Abejas, Labajura), but it's the band's lovelorn songwriting and nostalgic riffs that continue to capture the hearts of fans.
There's an unusually empathetic quality to Nutopia's music, much of it born as a reaction to Puerto Rico's staggering socio-political challenges, as well as the island's resilient ability to recover and grow. Their 2018 debut Huye (Flee) captured the anxiety of people still reeling from the destructive impact of Hurricane Maria, and the multitude of families and friends considering leaving it all behind for new opportunities in the diaspora. Sounding like Bloc Party's nostalgic Latin American cousins, early cuts like "Huye" and "Fluorescente" are filled with atmospheric synths that illustrate the depth of the group's sonic palette. That sound carries over into newer releases "Incoherentes" and quarantine jam "Todos A Casa."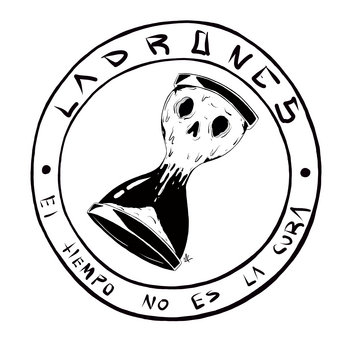 .
00:10 / 00:58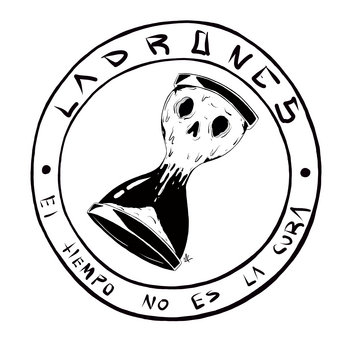 Merch for this release:
Vinyl LP
Hailing from San Juan and based in Atlanta, Ladrones are a punk kick to teeth delivered via extremely danceable songs about beach goth energy, weekend hang out sessions, and toxic relationships. Ladrones is led by wailing banshee Valeria Sánchez, whose hypnotic vocals surf effortlessly over jagged riffs and percussion from her equally energetic bandmates. Their self-titled 2019 album is filled with raucous anthems like "Tropimuerte" and "La Pichaera," tailor-made for boozy singalongs at your local dive bar.