SCENE REPORT
The New Vanguard of Polish Jazz
By Jakub Knera · September 12, 2022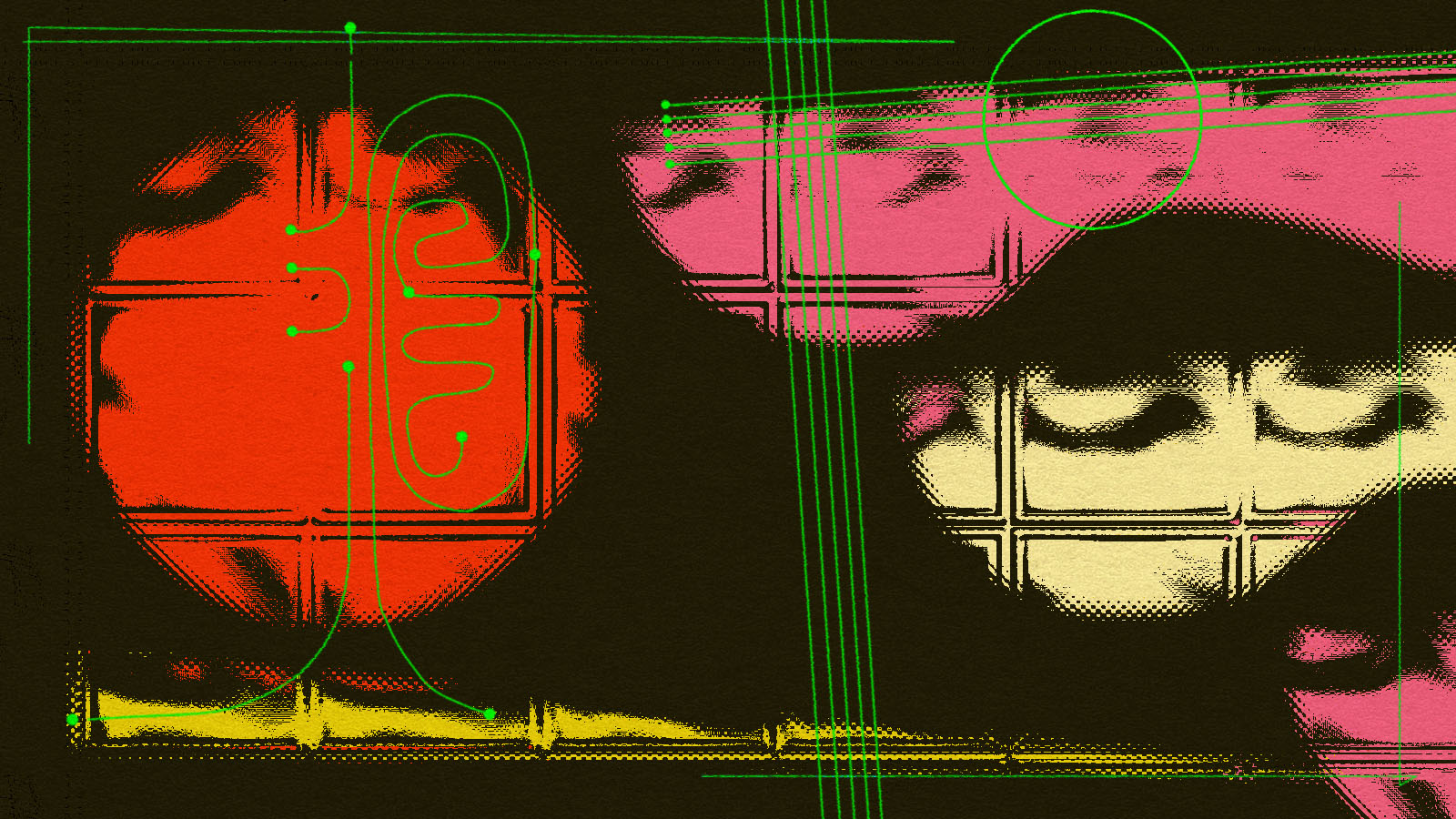 If you know anything about Polish jazz, it's most likely because of the legendary album series released under that name, which launched in 1965 and wrapped up in 1989. The series boasted titles by the country's most important jazz musicians—including Krzysztof Komeda, Tomasz Stańko, Jerzy Milian, Adam Makowicz, and Zbigniew Namysłowski—and its relaunch in 2016 did much to renew interest in the music.
Which is notable; for a long time, jazz in Poland had difficulty breaking through to a wider audience. That's changed even more in recent years, as musicians like Kamil Piotrowicz, Emil Miszk, Szymon Gąsiorek, and bands like EABS and Immortal Onion, are blazing new trails and winning over new audiences. "We are the first generation that grew up with a sense of security and with supposedly unlimited possibilities," explains pianist Kamil Piotrowicz. "We can offer contrast and ambiguity, we are culturally rich and strongly schizophrenic, which translates into freshness and originality."
Piotrowicz—who, like many of his contemporaries in the scene, graduated from the Rhythmic Music Conservatory in Copenhagen—resists attempts to pigeonhole his work. "For some, jazz is strictly bebop," he says, "which ignores people like [Marc] Ducret, [Tim] Berne, [Evan] Parker, [Barry] Guy, [Anthony] Braxton, and many others. Closing ourselves off is the antithesis of jazz, where it's the process that warrants attention, not the effect. I have no need to distinguish between Szymanowski and Coltrane—for me, they are one music. I have been using the term 'improvised music' or 'creative music' [to describe my own work] for some time now."
Saxophonist Marek Pospieszalski treats improvisation as an opportunity to talk about the history of Polish contemporary music. "The word 'jazz' shows connections with American culture," he says. "I'm closer to the term 'improvised music,' because it includes things like European free improv and contemporary music as well as jazz."
Joanna Duda, who premiered her new album at EFG London in autumn of 2021, agrees. "I use all available sound palettes," she says. "With all the different and interesting music available, it would be a shame not to use several at once."
The artists in the list below reflect that spirit, bringing an array of styles and sounds into their music and making the jazz scene in Poland consistently unpredictable.
---
Michał Jan & Immortal Onion
Screens
Merch for this release:
Vinyl LP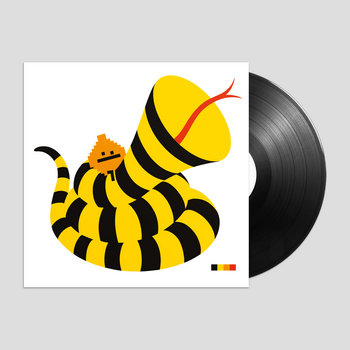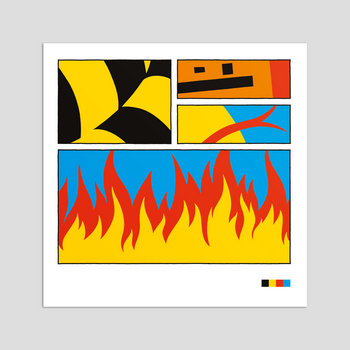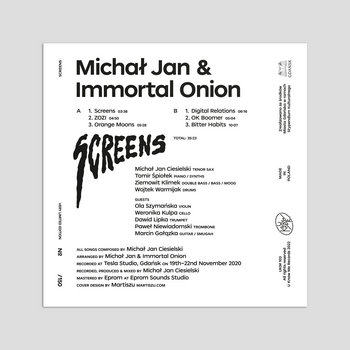 Ever since their second album XD, Immortal Onion have been incorporating more and more electronics into their work. Sometimes, they'll exchange drums for drum pads, or swap a double bass for a Moog. The idea for Screens began taking shape over pandemic lockdown when saxophonist and producer Michał Jan Ciesielski, who was fascinated by the trio's sound, decided to write some songs for them. The six compositions on Screens boast complex polyrhythms and musical acrobatics that recall BadBadNotGood. The quartet plays with lightness and spaciousness; "ZOZI" is big and orchestral, while "Bitter Habits" flirts with trap, albeit topped with Ciesielski's lyrical, powerful saxophone phrases. And the crackling beat that powers "OK Boomer" is given extra heft thanks to production by DJ Eprom. A tour de force, full of colorful rhythmic ideas.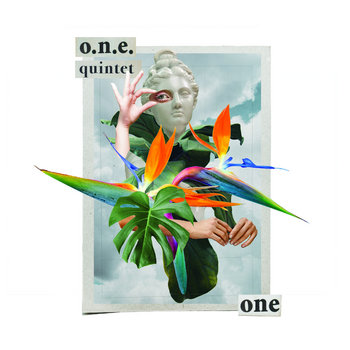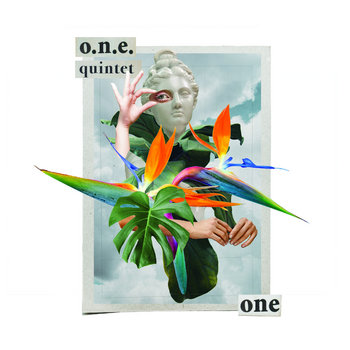 Merch for this release:
Compact Disc (CD), Vinyl LP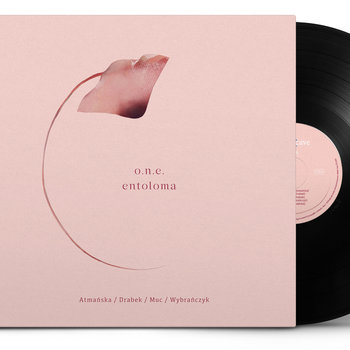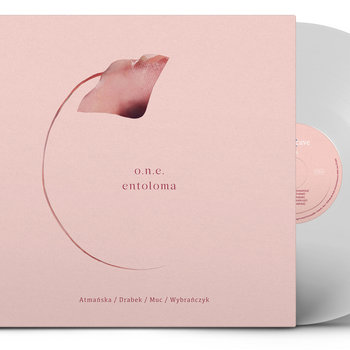 In the live setting, O.N.E. has an imposing energy, effortlessly balancing composed material with improvised parts. Entoloma, recorded as a quartet, perfectly reflects the group's chemistry. The rhythm section keeps pace with Monika Muc's swooping saxophone and Pola Atmanska's lyrical piano parts. There's also no shortage of intriguing contrasts: "Grey" opens with melody, but is soon crowned by the hefty percussion of Patrycja Wybrańczyk. On songs like "Ute," you can feel the band members winding each other up, and emerging with evocative and multi-layered music.
Merch for this release:
Hat, Vinyl LP, T-Shirt/Shirt, Sweater/Hoodie, Compact Disc (CD)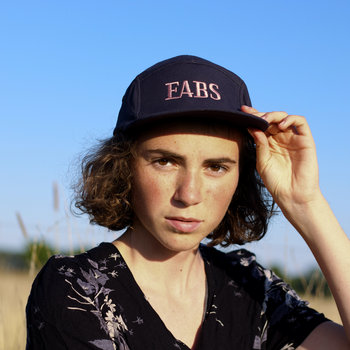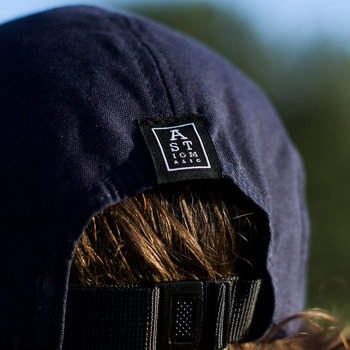 EABS began their career with interpretations of Krzysztof Komeda's work, while also finding inspiration in the music of Sun Ra. Their latest record sounds thoroughly futuristic, balancing between tight ensemble playing and fizzy electronic production. They can be lyrical and subtle, as they are on "The Mystery of Monolith," but more often they take an adventurous path. Marek Pędziwiatr swaps piano for electric keyboard and synth which, accompanied by Paweł Stachowiak's low-end, occasionally recalls Miami bass ("The Odyssey of Dr. Heywood Floyd," "Conscious Breathing"). A boisterous brass section ("Dead Silence") gives the music an orchestral feel, and the group's bona fides are reinforced via a guest appearance from Polish jazz legend Jan Ptaszyn Wróblewski.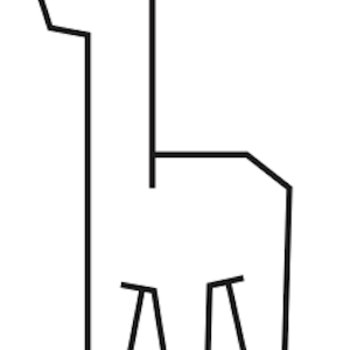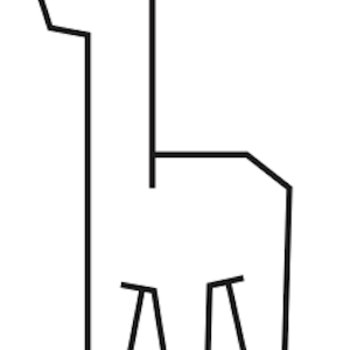 Merch for this release:
Compact Disc (CD), Vinyl LP
Emil Miszk and Sławek Koryzno co-founded the label Alpaka Records, and their work in BLED augments a minimal trumpet-and-drum setup with a Moog Rogue, a modular synthesizer, and an Echolette SE200 to trancelike effect. Sometimes they recall the freewheeling work of Chicago Underground Duo, other times the more improvisatory excesses of Luke Abbott. Despite their electronic flourishes—the 15-minute "PILGRIMS" calls to mind the soundtrack to 2001: A Space Odyssey—they also leave room for a few acoustic improvisations, as on the earthy "FOLI."
Merch for this release:
Vinyl LP, Compact Disc (CD)
Klawo, which consists of young graduates of the Academy of Music in Gdańsk, is collaborative in the truest sense of the word. Though they began as a solo project for Konstanty Kostka, the project evolved to include contributions from nearly every member of the group. Their debut LP, released in July, is brilliant, bursting with terrific melodies. It occasionally calls to mind the young UK jazz scene, with its pulsating funk sound, but also boasts arrangements that would have been right at home in the golden age of Polish radio and TV. The group's dense sound; their interweaving of electronics with wind instruments and flutes; and their undeniable groove make them one of the most promising young groups on the scene.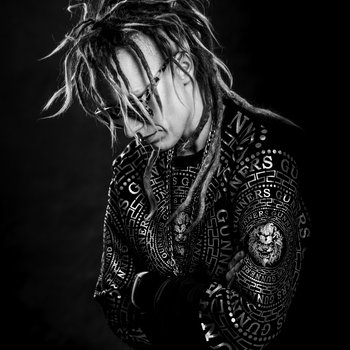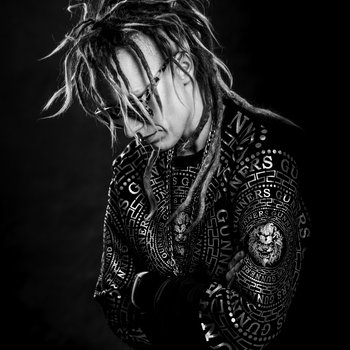 Joanna Duda is something of a multi-hyphenate: She's not only a solo artists, she also plays in a piano quartet dedicated to performing the work of Julius Eastman, dabbles in electronic music, and wrote the score for the Netflix series Erotica 2022. Fumitsuke expands on ideas Duda has been developing over the last two years. Drummer Michal Bryndal and double bassist Max Mucha—who also plays with Christian aTunde Adjuah—complement the pianist perfectly. This is an edgy album, full of a wide range of dynamics and motifs; it draws not only on classical music and jazz but also on pop compositional forms. For a striking example of this, play the avant-garde "BATH" back-to-back with the funky and quasi-hip-hop "LOUIS."
Merch for this release:
Compact Disc (CD)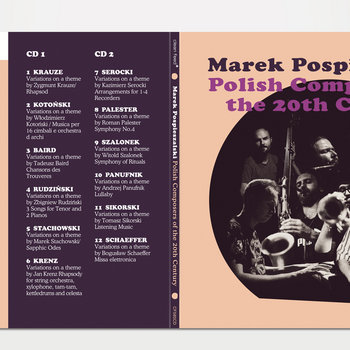 Marek Pospieszalski has gathered the crème de la crème of young Polish jazz scene to take on the work of the most original Polish composers in contemporary music. Instead of Krzysztof Penderecki or Wojciech Kilar, here you'll find works by newer names like Zygmunt Krauze, Włodzimierz Kotoński, Tomasz Sikorski, or Bogusław Schaeffer. The original pieces were arranged for instruments like the dulcimer, recorder, and string orchestra, but here the musicians translate them to jazz, at the same time remaining open to other influences. Thus, there is room for a rousing crescendo interwoven with crackling noise on "Krauze," a dense waltz with distinctive woodwinds on "Kotoński," and the influence of William Basinski on the smoldering, nuanced "Baird." Taken together, the collection provides an excellent overview of Polish music history, as well as the young scene of today.
Wood Organization
Drimpro
Merch for this release:
Cassette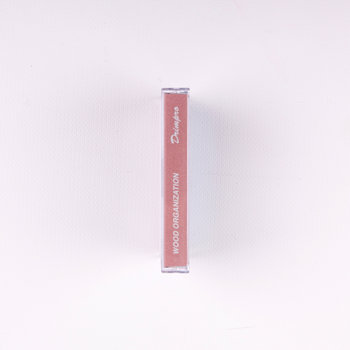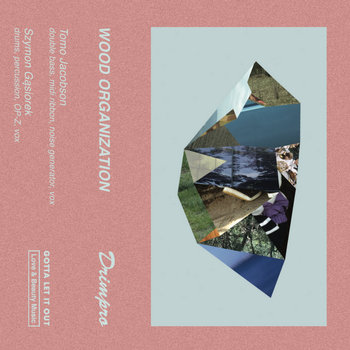 Drimpro is a collaboration between two musicians who both graduated from the Rhythmic Music Conservatory in Copenhagen: Szymon Gąsiorek, who is also a member of Pimpon Ensemble and E/I; and Tomo Jacobson, who has numerous solo albums to his name, and also plays with Sun Araw. And while Drimpro initially sounds very primitive, it gains heft as it goes on. The double bass and drums set the tone, which is topped with the simple sound of synths. All of the work here is the result of free improv theme, and it's full of carefree playing, generating sound textures around a sturdy rhythm section.
Merch for this release:
Compact Disc (CD)
Classically trained pianist Kamil Piotrowicz is fond of creating postmodern musical collages, and the title Weird Heaven perfectly reflects his musical ideas. The sextet's third album offers an example of great ensemble playing, on compositions that treat jazz as a creative starting point, and straddle the gap between improvisation and composition. Piotrowicz leads his band with confidence, giving them the freedom to roam far and wide while always finding their way back to the core melody.
Merch for this release:
Compact Disc (CD)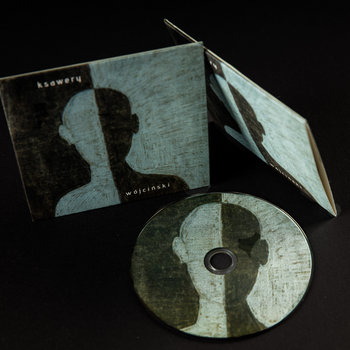 Ksawery Wójciński has collaborated with the likes of Uri Caine, Charles Gayle, Michael Zerang, Nicole Mitchell, and Augustí Fernández, but rarely records solo. When he does, the effect is stunning. Town of Pressure was recorded four years ago in an empty water tower in Konin, chosen for its unusual acoustic properties, which can be heard from the album's opening moments. The double bassist plays sparingly, making use of silence and the space's natural reverb. He's sometimes supported by his brother on trumpet, creating music that feels like it's hanging in a state of suspended animaton. Minimalist, and at times extraordinarily emotional, Tower of Pressure proves that less is often better; as a result, the music here has a unique power.
Merch for this release:
Compact Disc (CD), Vinyl LP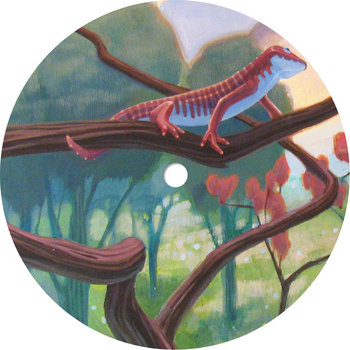 Sneaky jesus, a quartet from Wrocław, combines the tradition of Polish jazz with elements of funk and free improv. Maciej Forreiter's guitar acts as a counterpoint to the saxophone of Matylda Gerber, both of which are driven by the rhythm section of drummer Filip Baczyński and bassist Beniamin Łasiewicki. A catchy breakbeat powers "Bugs," while "For Joseph Riddle" is an exercise in melancholy and spaciousness. The album culminates in the almost half-hour-long "Minneapolis – Police Game," a three-part composition that opens with a frenetic drum solo by Baczyński. The piece was written as a reaction to both the Black Lives Matter protests in the U.S. in 2020 as well as the Women's Strike that took place in Poland in that same year due to the tightening of anti-abortion laws. The aggressive playing makes clear the fact that jazz can be a political weapon.