ALBUM OF THE DAY
Christian Scott aTunde Adjuah, "Axiom"
By Michael J. West · September 03, 2020
​
​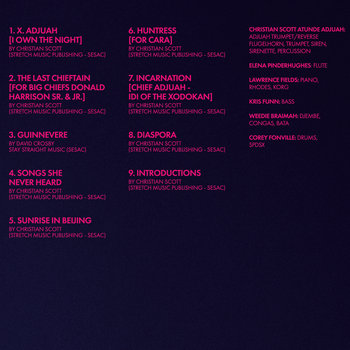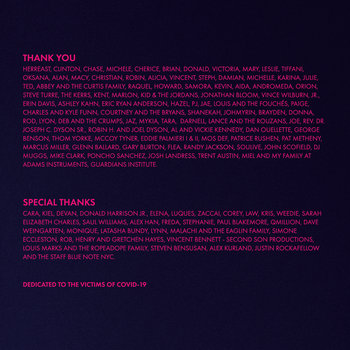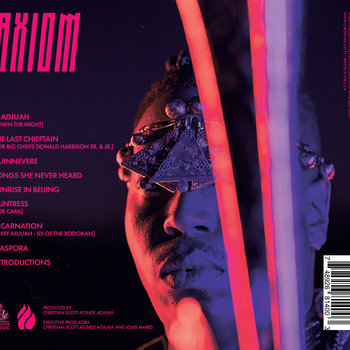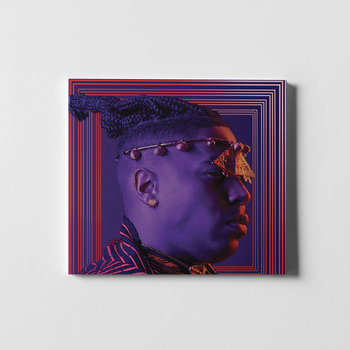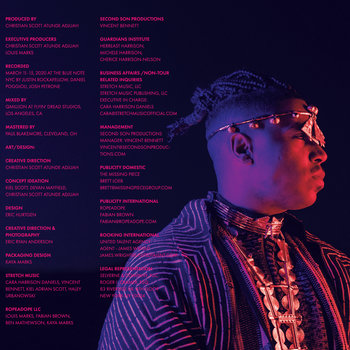 .
00:10 / 00:58
Merch for this release:
Compact Disc (CD), Poster/Print, 2 x Vinyl LP, T-Shirt/Apparel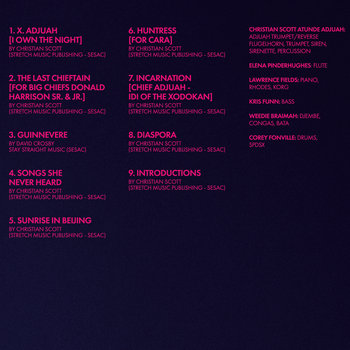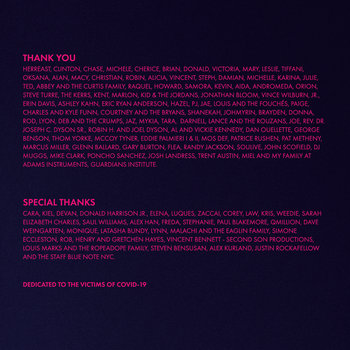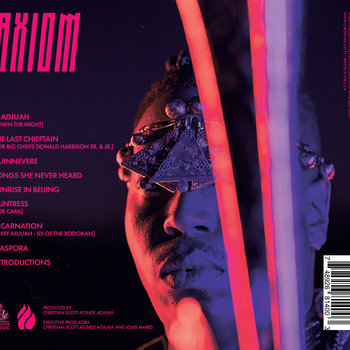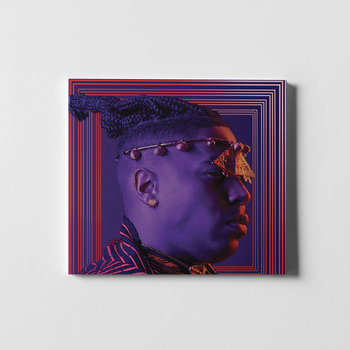 While trumpeter-composer Christian Scott aTunde Adjuah's recordings astonish with their innovation and sophistication, they also have an ever-heavier element of production that can put some distance between music and listener. Live albums, especially in jazz, are about removing that fourth wall—but most don't swing the kind of wrecking ball that Axiom does.
Both Adjuah's septet and their music are direct and undiluted on this mid-March night at New York's Blue Note (the last before the pandemic closed the city down). Even the tenderest moments, like Lawrence Fields' piano on "The Last Chieftain" and Elena Pinderhughes' flute on "Diaspora," have a startling urgency. Which means that the aggressive points—Adjuah and bassist Kris Funn's echo-laden funk on "Guinnevere," Alex Han's screaming alto on "West of the West," the warehouse worth of percussion that Weedie Braimah and Corey Fonville lay down on "I Own the Night"—are positively nuclear. Axiom isn't just about energy, though: it's also about expressiveness. Adjuah's music is about both the agony and the ecstasy of the African American experience, but in every case a streak of pathos runs through it. On this night, that streak feels like a runway for emotion to barrel down.
The band didn't know that they were playing the last concert, by them or anyone else, for the foreseeable future. They were aware of the pandemic, though ("We're not running," Adjuah says at the top of the set, "[but] wash your damn hands"), and it may have fueled the fire. COVID-19 and incompetence have since rebuilt the barrier between audience and performer, but Axiom provides a sharp and needed jolt of the electricity waiting behind that wall.