SCENE REPORT
Experimental Sentimentalism in Chinese Cloud Rap
By James Gui · Illustration by Zhigang Zhang · April 13, 2023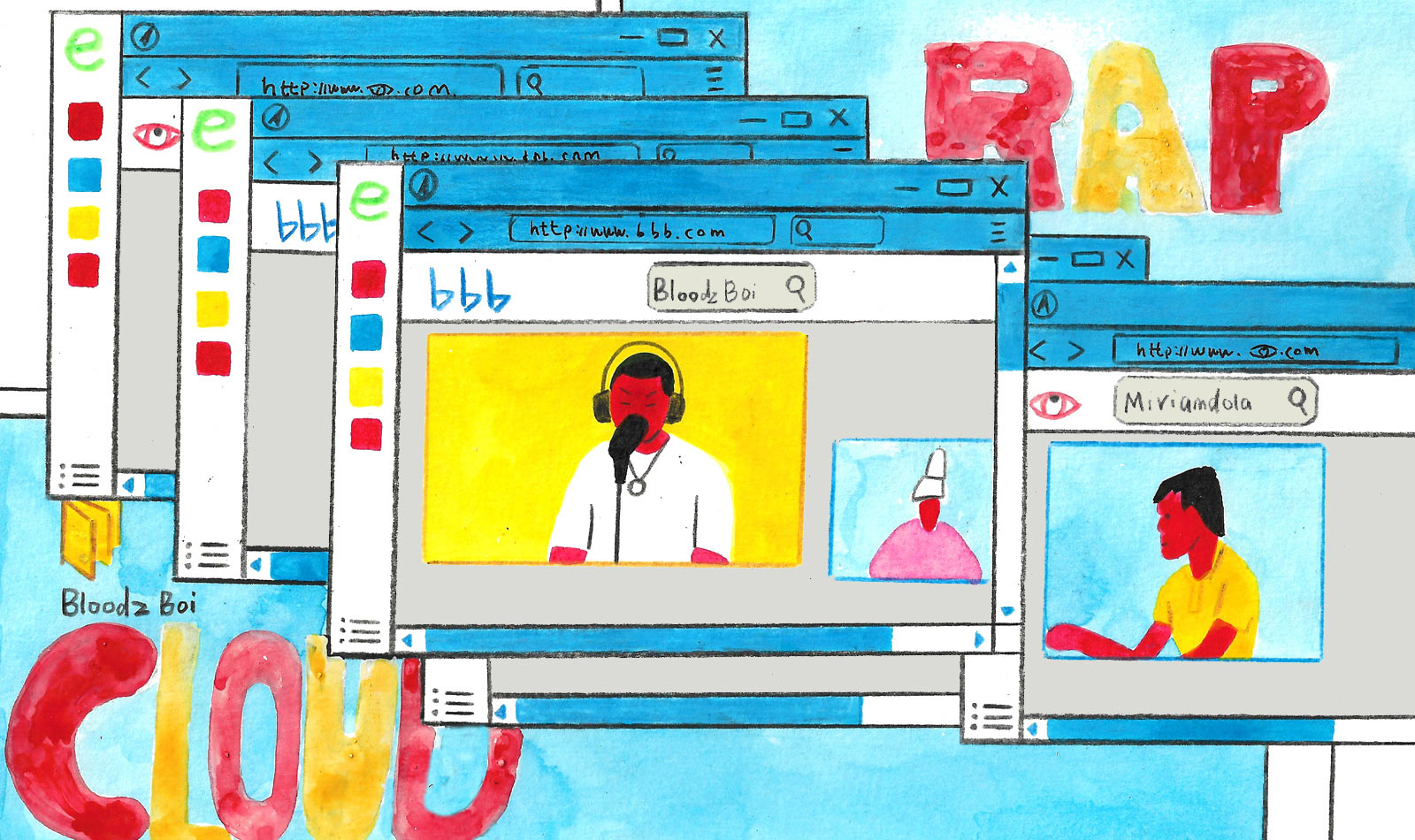 "I'm singing in Chinese," writes Bloodz Boi in his Bandcamp bio. The Beijing-based artist doesn't necessarily call himself a rapper, but he's emerged as a key figure in Chinese underground hip-hop. His reach extends beyond the confines of genre: as a regular behind the decks at Dada Bar, he's opened for the likes of Mumdance and DJ Paypal; as a promoter, he brought Lucki to China in 2015 before the Chicago phenom blew up worldwide; as a prolific collaborator, he's made an experimental ambient record with claire rousay and More Eaze on Orange Milk Records. Uniting his oeuvre is his straightforward writing style, not so poetic as to detract from the raw feelings he aims to convey in Mandarin. "I try to keep my lyrics as simple as possible so that everyone can understand," he says.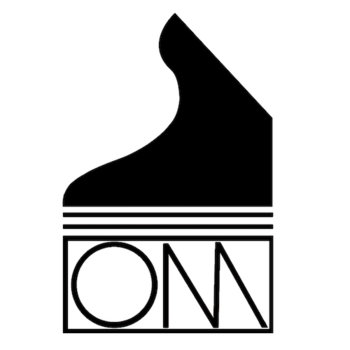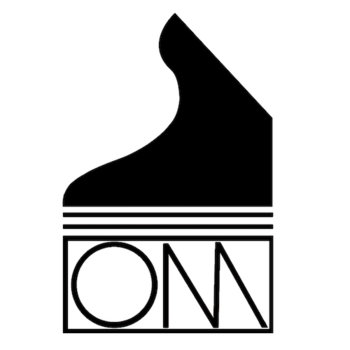 Merch for this release:
Cassette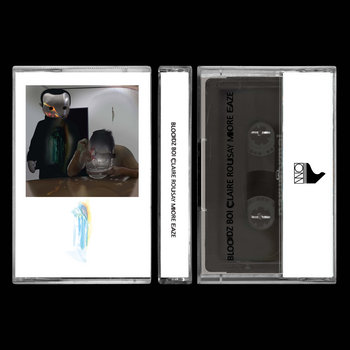 Ironically, it's outside of China where Bloodz Boi's music has gained the most traction; in his quest for pure emotional expression, he's arrived at a sound whose emotional pull reaches across borders. Even so, his language of choice is important. The name of a recent single of his reads like a friendly reminder to any artist caught between using their native language and English: "Darling, You Don't Need to Translate Your Heart All the Time." It's advice he gave to up-and-comer Zhang Zheng Kai, aka jackzebra, who lives in Chengdu. "I couldn't come up with English lyrics anymore," says Zhang. "So I told him to rap in Chinese," says Bloodz Boi.
Zhang's introduction to Bloodz Boi was in high school. "In those days I'd always bring my speaker to the public shower and play 21 Savage and stuff like that," says Zhang. "My gym teacher liked my taste, so he recommended that I listen to 'Lanzhou Ramen' by 3Bangz and HENDU Boi." From that song, he found Bloodz Boi, who collaborated with 3Bangz on a comedy rap album in 2016, and later he would be introduced to Bloodz Boi himself through a group chat.
Like many artists in the digital era, Zhang met other compatriots via group chats. Along with Ricky118 and 1kbps—a DJ and producer, respectively—he started the 626company collective in 2019. "We just wanted to start something interesting," says Zhang. "We did an event, our first one, on June 26 in 2020, in Ricky's hometown Zhengzhou." But most of their activities are online, swapping beats over the internet and putting out music at a steady clip.
Soon enough, Zhang caught the attention of Roy Xu, aka Miriamdola, a Chinese Canadian artist who grew up between the two countries. "He posted one of his songs with thr6x called '不会忘记你的美' ('I Won't Forget Your Beauty')," says Xu. "I was in Toronto at the time applying for my visa to return to China [last year] and I played it at, like, every function I could get a chance to because I just loved that song so much." Xu linked up with Zhang online, and when he got to Shanghai he was welcomed like an old friend. "I was in quarantine and you can't smoke or drink," says Xu. "So he smuggled in cigarettes for me." Xu returned the favor, the two making an EP and laying foundations for their continued collaborations. "He helped me out a lot; shoutout to Miriamdola," says Zhang.
Xu only started recording under the Miriamdola project during the pandemic, but he's been making music since his childhood, including playing in a death metal band when he was 13. "I started playing guitar at a young age, just listening to American music a lot when I was in China," says Xu. "I went to an international school, and I looked up to the kids that were older than me who were in bands and stuff." His bilingual upbringing has led to bilingual songwriting: "It's not deliberate, I guess it might just be because I'm traveling a lot," says Xu. "I kind of just change a lot, like what I think about and the language I'm speaking in." Between Chinese and English, indie rock and hip-hop, Xu's music is reminiscent of the latest boundary-crossing record by fellow Shanghai emigrant Organ Tapes, equally indebted to Elliott Smith as it is to Quando Rondo.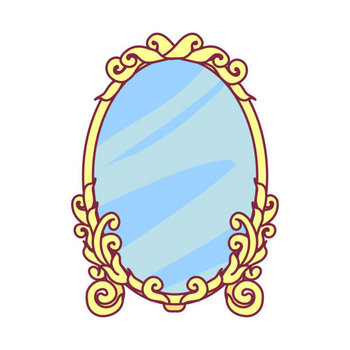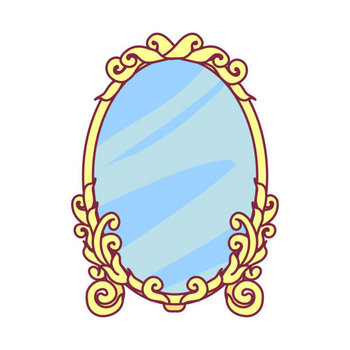 The three of them—Bloodz Boi, jackzebra, and Miriamdola—performed in Shanghai that year at ALL Club, home to the legendary Genome 6.66Mbp label and other essential rappers like Charity SsB and Miraisenshi. "It was really fun," says Xu. "I never really performed, like, new music as an adult before, so it was cool." Zhang concurs: "Miriamdola got really drunk. The vibe was pretty great."
The type of music that Bloodz Boi and this new cohort make might be boxed in broadly with the term "cloud rap," and the former's early sound certainly pulled from the Nordic frost of Sad Boys and Drain Gang. 劣​迹​艺​人 tainted artist is China's answer to plugg, and Zhang's latest mixtape also has a few tracks inspired by that latest phase in cloud rap's evolution. And considering collaborations with other like-minded artists like Tek Lintowe ("He let me stay at his house [in Providence] and we made music and helped the process a lot," says Xu), it might not even be necessary to draw the line between those who rap in Chinese and those who don't.
But taken as a whole, Bloodz Boi and company's music is both linguistically and sonically different. Equally informed by the sweat and kinetics of the club as by the stagnant melancholy of bedroom wallowing, this scene's sound is an articulation of emotion that travels between the Sinophone and non-Sinophone worlds. I'm inclined to call this 实感音乐 (shígǎn music), a translation of "experi-motional music," a term Bloodz Boi and claire rousay once jokingly coined for their sound. A pun that captures both 实验 (shíyàn, or "experiment") and 情感 (qínggǎn, or "emotion"), 实感 (shígǎn, "true feeling") is a term that gets at the sentimental affect that their music—and their use of language—is meant to convey. Like translators whose task, according to Walter Benjamin, is "to release in his own language that pure language which is under the spell of another," these makers of shígǎn music use whatever sounds are at their disposal to reveal the language of pure emotion that is hidden behind linguistic barriers.