LABEL PROFILE
Genome 6.66Mbp is the Shanghai Label Keeping the City's Nightlife Alive
By James Johnson · June 13, 2018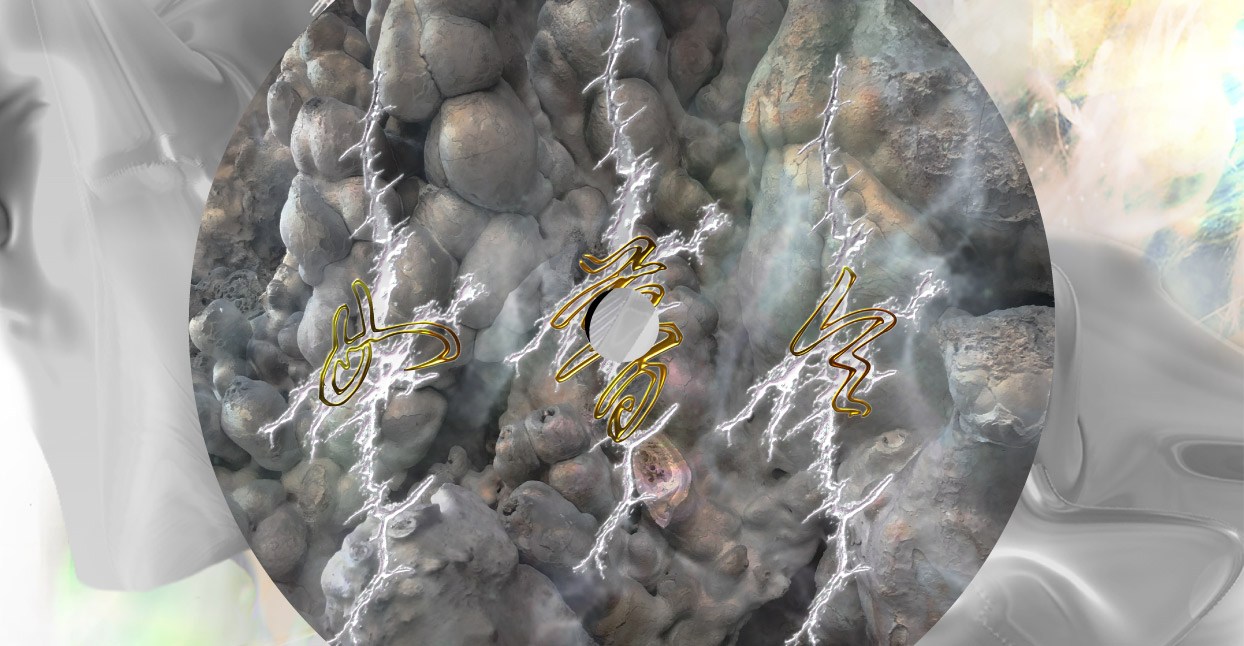 All the press on Shanghai's Genome 6.66Mbp might have you believing they are impossibly cool. With a collaged, destructive digital art aesthetic, spiffy photoshoots with the members donning post-rave, totally alien outfits, and music that sounds like it could soundtrack autonomous Tesla rides and 45-minute space shuttle trips in the future, the label founders are like bait for Western publications looking for the next big thing out of China.
The reality is more nuanced for the crew of young creatives and DJs running a fledgling label and experimental club nights in Shanghai. Not to say they aren't the next big thing. Their most recent release, Fushigi, features glitched, airy synths with hyperactive vocals from Golin—an artist living in Belgium, trained in the U.S., who sings in Japanese. This kind of mix of identities and styles feels like the one throughline for Genome's releases. While primarily on the darker, clubbier end of the spectrum, they venture into ambient textures on last year's label comp, Self Salvation. The selections protest against a utilitarian club sound, meant just for the immediacy of dancing, into one more emotive and reflective of the complexities of our decentralized world.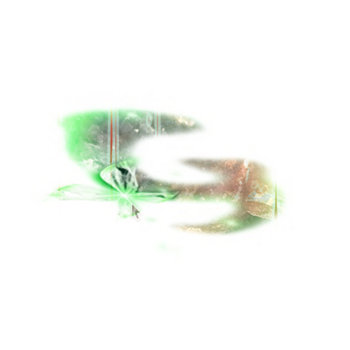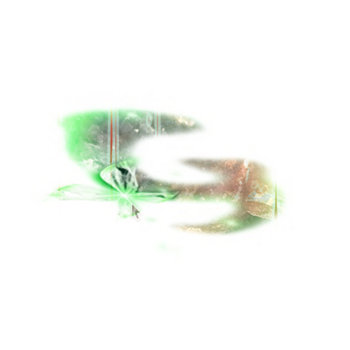 Displacement is not only the motivating artistic force behind Genome, but the condition of its genesis. In 2016, when iconic Shanghai nightclub The Shelter shuttered for good and suddenly, there was nowhere for the nascent experimental club scene to call home. Club nights were dominated by more mainstream DJs, and promoted by and for foreigners. Genome founders Tavi Lee and Kilo Vee already had a circle of dedicated friends from attending The Shelter, so they transferred the party into new spaces with the goal of showcasing their local DJs. The first few parties set the lineup of their core crew: Kilo, Tavi, Charity, Hyph11e, and Khemist. Soon, they expanded to bring out like-minded artists from abroad, like Berlin's Mobilegirl.
Building Genome's club nights has not been easy. Chinese censorship comes down especially hard on these fringe cultural movements. "The government blocks Facebook, Instagram, SoundCloud, and so on—but not Bandcamp!" says Lee. "That makes it hard for people here to follow the latest music on their own." One can imagine it could be a hard sell for the specific blend of destructive, industrial-affected sonics that Genome is supplying, too. "The music we do can't really be categorized, and also makes it hard to promote—it doesn't fit easy labels like techno, grime, footwork, etc." It's worth noting that all these genres, too, were born out of a sense of urgency and displacement—techno flipping German electronics in Detroit, grime flipping American rap tropes, and footwork flipping those same techno sounds for the Chicago community. Genome's sound expands upon Berlin and London's outsider Bala Club, where industrial, nu-metal, and trap music collide at will; the Genome collective twists the raw aggression into something with a little more tenderness.
As for their Shanghai community, Lee clarifies that the group's international press makes the movement seem bigger than it actually is. For the actual fanbase of their specific brand of experimental club, Lee remarks there are "probably not even 200 people in the entire country." Even getting the word out about their shows is difficult—Genome turns to favored Chinese app, WeChat. "On WeChat anyone can create an 'official account' which is used to disseminate updates," Lee explains. "These updates are then shared (or not) by others in a system akin to Twitter. It's basically word of mouth."
Yet despite these difficulties getting the party started, Genome has captured the world's attention. Their releases have gotten rave reviews from known publications like Resident Advisor. Their members regularly guest on web-based radio shows from Europe's top DJs, and their tracks have legs at clubs around the globe. But Lee is quick to note that the Western exoticization of trendy Shanghai electronic music is also problematic: "People tend to overhype and fetishize China, perhaps seeing it as a rising, futuristic force that will save the West from its apparent stagnation. It's getting harder and harder for anything but 'official culture' to survive here. There will be no good parties in China's future, just AI-powered mass surveillance and enforced conformity."
Even given this depressing sentiment, Genome is doing their part to carve out their own space in face of an impending future. If the climate in Shanghai makes it hard to grow, Genome is at least causing the scene to mutate in their image.
The first compilation is an important one, because it was the first, and pretty much the result of Tavi Lee reaching out to producers she liked on SoundCloud to ask them to contribute to a compilation on a label that didn't quite exist yet. "I already had the label in mind before the comp," she says. "The producers were just online friends or producers I liked that I met/found out about and contacted on SoundCloud. Most of the compilation artists were pretty unknown at the time, though some have since become more established. The producers come from Japan, Czech Republic, Russia, USA, Belgium, Spain, and so on, plus Chinese producers (and Genome members) Dirty K, RVE, Hyph11e and Hong Kong producer Kelvin T."
"The Dirty K release was also an important one, as it was our first solo release by a China-based Chinese artist," Lee says. "This also makes him unlike many Chinese producers in the scene, who tend to have been able to spend extended periods of time overseas, whether studying abroad or otherwise. Actually most of the Genome crew is like that. The first time I ever left China was 2017. The EP was well-received, and visiting DJs always work a Dirty K track into their sets. Dirty K is a very technical producer but he also has a very distinctive sound. If he were based in Europe he'd probably be getting lots of bookings."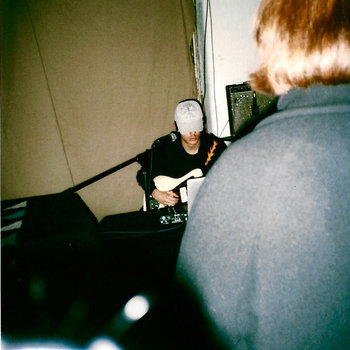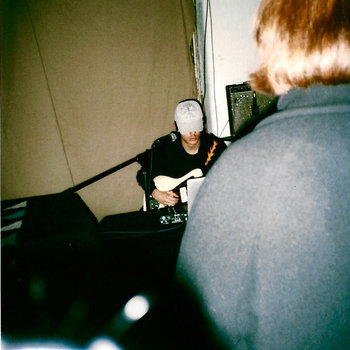 "OT is based in London but grew up in Shanghai (his father is from Shanghai) and he's been super supportive of Genome since day one," Lee says. "At the time we hadn't released anything for half a year after the Dirty K release. When he sent the tracks over, I could tell they were really special. The album isn't trying to be anything but itself, is perfectly at ease with itself. But it also has really interesting production and is genuinely moving. So we released it and since then we've been doing one release a month. I think it got me excited about releasing more music again."