LISTS
The Best Albums of Spring 2023
By Bandcamp Daily Staff · June 30, 2023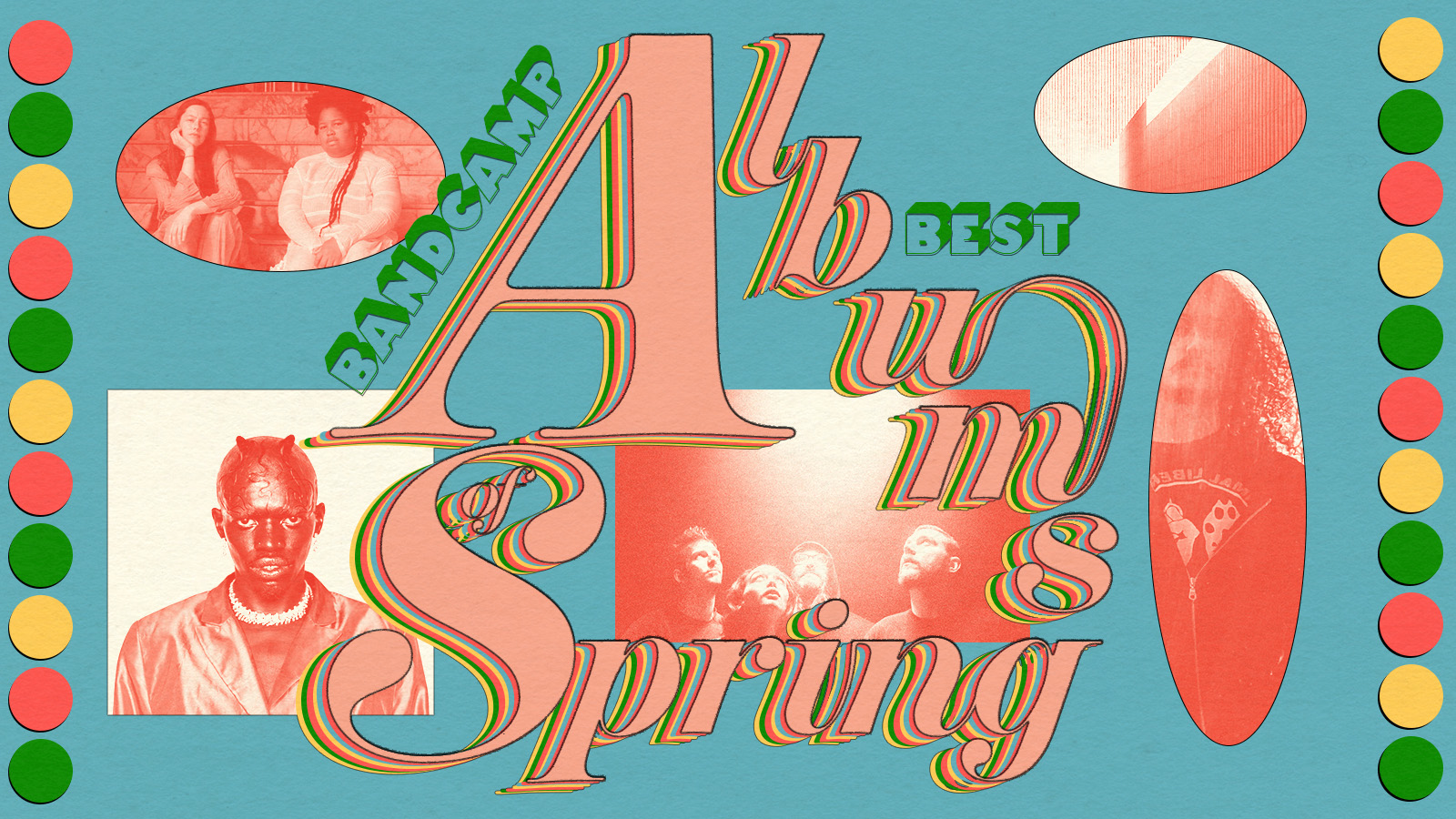 These are our picks for the best records of the last three months.
Read last year's "The Best Albums of Spring 2022."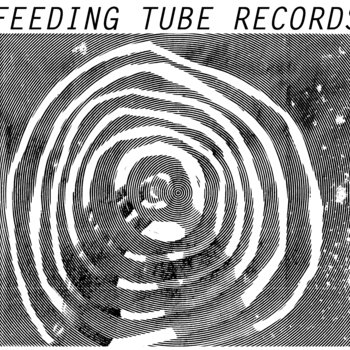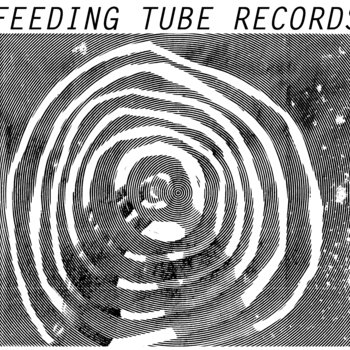 When we last heard from Mariam Saleh's Bong Wish project, it was 2017 and she had just released a perfectly formed self-titled EP on the dearly departed Beyond Beyond is Beyond label that sounded like Jefferson Airplane doing Fairport Convention doing Jefferson Airplane—and it was just as awesome as you'd imagine. Saleh doesn't disappoint on Bong Wish's long-awaited full-length, Hazy Road, a homebrewed psychedelic fantasia that's equal parts cheerful jangle rock (check out how the title track delicately shatters into a Grateful Dead-esque cascade of noodly guitar notes), meditative dark folk ("Breeding Evil"), and dreamy psych-pop with delightfully obtuse lyrics ("Shapes"). This isn't difficult music, but it's not supposed to be and the joke's squarely on you if you think otherwise—Saleh called her band Bong Wish, after all.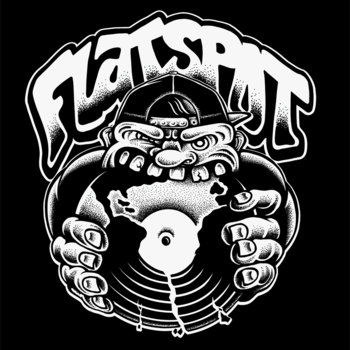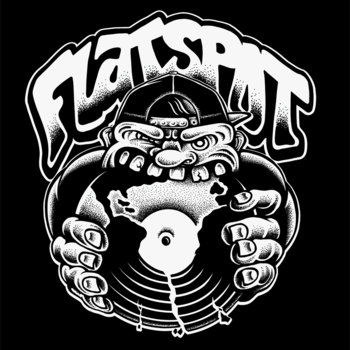 This debut LP from one of Chicago's finest young hardcore bands is appropriately no-nonsense. Drawing largely from late '80s East Coast groove-oriented hardcore and its '00s revival, with plenty of scrappy Chicago energy, these are efficient, sharp tracks that swing as much as they slam. Vocalist Bryanna Bennett has pitch-perfect gruff delivery, and they're able to bring vicious direction and dynamic range to the table as much as they do a sense of playfulness. (Having seen Buggin play a few times, to watch Bennett on stage is as joyful as it is cathartic.) "All Eyes On You" (in which Kharma's Jordan Moten joins Bennett for a full-throated callout) aims at internet shit-talkers with nothing to offer; "The Customer is Always Wrong (TCIAW)" is a worker's anthem that anyone with a customer-facing job will appreciate. On "Not Yours," when Bennett delivers the line "I'm not your… GIRL" with exhausted venom (they are nonbinary), it resonates deeply. (The gluey, stomp-y riff that follows carries that weight forward.) "Redacted" and "Youth" owe to classic Midwest pop-punk without sounding dated or corny (a significant feat!), and "Kick Rocks" has the makings of a yell-along contemporary classic. I should also mention that Concrete Cowboys SOUNDS great; a lot of hardcore in this style has traditionally been recorded so that the drums sound like tinny, piddly garbage, but here they sound appropriately enormous, and the guitar hasn't been gated to all hell. Refreshing and super fun, Concrete Cowboys offers proof that, as its closing refrain goes, "The kids will lead the way/ The kids will be OK."
Merch for this release:
Vinyl LP, Compact Disc (CD), Cassette, T-Shirt/Shirt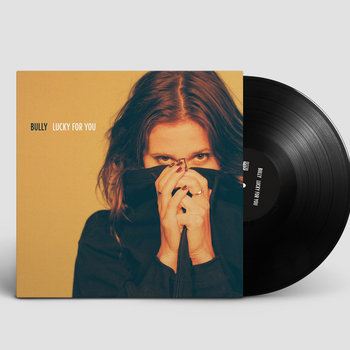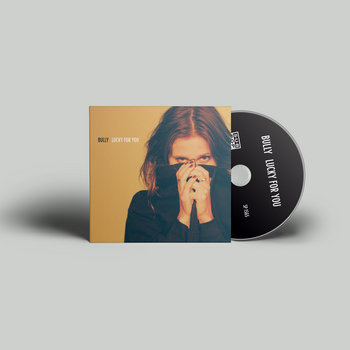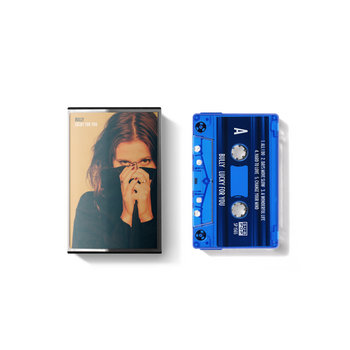 The romanticization of suffering is currency in pop music and also in life because little feels better than making yourself feel worse when you're already mired in misery. However, the truth is that common pain generally makes for boring art, so what a breath of fresh air is Bully's Lucky For You, on which Alicia Bognanno neither shrugs off her sadness nor wallows in it nor tries to sell it as being cool and good. Rather, she zeroes in on the joy of being alive in all its complexity and turns it into exuberant, cathartic rock music with riffs that reach for the stars and end up blasting into another dimension entirely. Always shredder for the ages, on Lucky For You Bognanno takes Bully's established grunge rock sound and makes it even more massive with the addition of stadium-sized pop hooks and an emotional depth to match. "There are flowers on the grave that grow," she rasps on the instantly classic "Seether" successor "Days Move Slow," a statement of hope and pain so potently real and you'll want to cry, scream, and punch a wall in her honor (not necessarily in that order, but you do you.)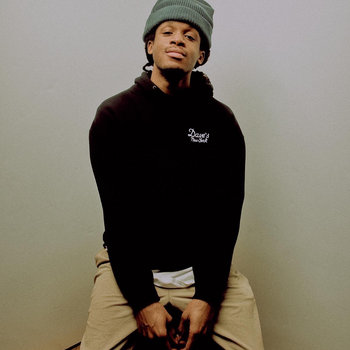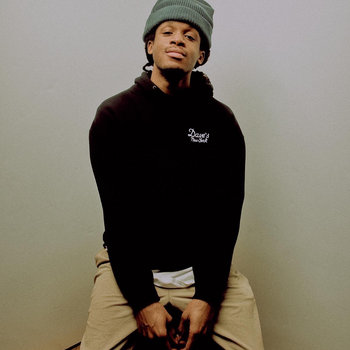 "City full of dreams, concrete, but I see it when I look in the sky," says Cisco Swank on the soulful "If You're Out There" from his debut album, More Better. The music on More Better lands between jazz and rap, and the classically trained pianist leans into his jazz background to create an eclectic musical atmosphere featuring collaborations with artists like Luke Titus and Yoshi T. Standout songs include the head-bopping "Until," which smartly interpolates audio from Martin Luther King, Jr. in its intro. My favorite tracks include "What Came From Above," which utilizes a pensive piano loop and the more upbeat "All the Same." What I like most about More Better is that each song experiments with different and sometimes disparate sounds to create a cohesive narrative over the album's run time. Swank is an innovative artist and More Better will take listeners on a jazzy and groovy journey.
On Confessions of a Fan Girl, Cydnee with a C invites listeners into her dreamy and glossy world of drum & bass, pop, and R&B. The title refers to Cydnee's love of K-pop, but the album's meat deals with love and crushes while Cydnee's varied musical influences shine through. The airy opener "Don't We Always" interpolates Joni Mitchell's "Big Yellow Taxi," and it's followed by the heart-racing "As Long As You Love Me," which interpolates Outkast. My favorite tracks are the super fun and danceable "Thotty" and the breezy closer "Cry Alone." "Under perfect weather, but there's something wrong with me," Cydnee sings on "Cry Alone." The project is just six tracks but Cydnee manages to build an entire technicolor world in a short amount of time.
Divide and Dissolve
Systemic
Merch for this release:
Vinyl LP, Compact Disc (CD)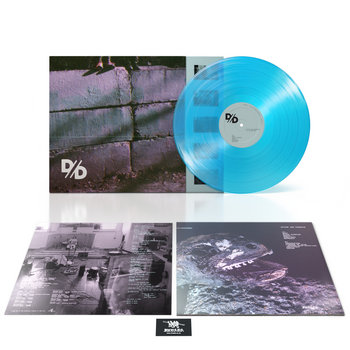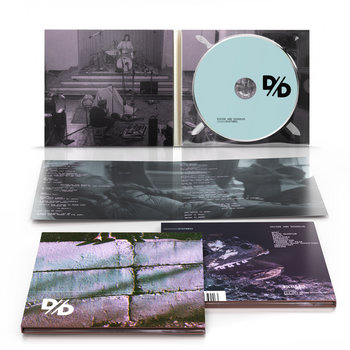 Music with a message can be a difficult needle to thread. Too didactic and it can feel like you're being lectured at; too oblique and the power can get lost. For Divide and Dissolve—the duo of Takiaya Reed and Sylvie Nehill—it's always been enough to name their clear ethos (Black and indigenous liberation) and then let their instrumentation do the talking. On their latest, Systemic, the sheer monstrosity of the twined forces of capitalism and colonialism is captured in crushing riffs and deathly patient drumming that hits with precision and heft. And they also capture something often lost both in heavy music at large and in music about these subjects—the everyday grief that is a fixture of life for oppressed peoples around the world. On the stunning "Indignation," an achingly beautiful saxophone motif (Reed is classically trained) is anchored—not buried—by a bed of roiling guitar drone. It has all of the persistence and sharp sadness of those constant losses that live underneath the breastbone. The only words here are Venezuela-born, U.S.-based artist Minori Sanchiz-Fung's poetry on the minimal "Kingdom of Fear," and though she gives voice to that grief as well, she also finds space for the power of joy, which "remains wild/ It baffles the cage again." One must acknowledge both to keep moving, after all. Unknown Mortal Orchestra's Ruban Nielson returns in the producer's chair (he also worked on 2021's phenomenal Gas Lit); he is able to coax the thrilling textures and delicate nuances from Reed and Nehill's earth-shaking work that are so apparent live but could easily be missed on record. Simply necessary.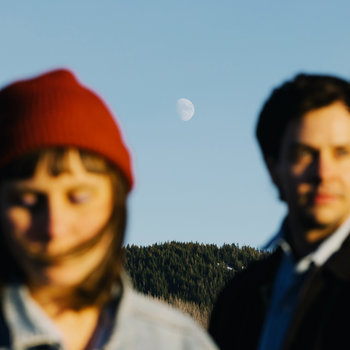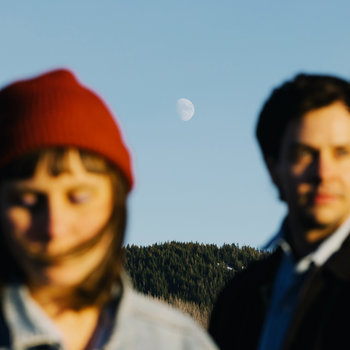 On In My Myth, Flasher tap into the highest potential of the EP format by using a compact four tracks to start evolving the glossy melancholia of last year's Love Is Yours into intriguing new shapes with distorted textures and restless arrangements that reflect the state of spiritual confusion at the heart of the songs, making a strong musical statement that readily stands on its own within the D.C. band's distinctive discography. Truly, it must be said, no modern rock group really sounds like Flasher and this is in no small part due to the duo of Taylor Mulitz and Emma Baker's ability to find tension in momentum, a push-pull dynamism that gives all their records the nervy sense of being poised on the edge of something vast and unknowable. But where Love Is Yours reveled in rendering its bummer vibes with dreamy synthesized sounds and placid grooves, In My Myth is rougher and more guitar-heavy, with introspective lyrics belying an emotional maturity borne of finding some semblance of joy in the series of mini-tragedies that form adulthood. "Can I manifest a new state of mind/ When I've circled this block over a thousand times," Baker wonders on the closing track "Hands On." The music answers the question: definitely, yes.
Merch for this release:
Vinyl LP, Compact Disc (CD)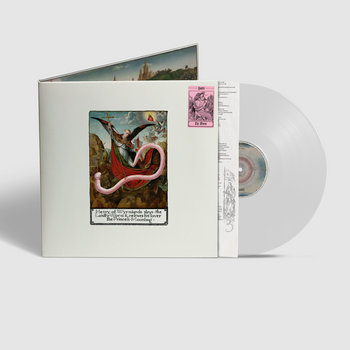 The Worm, the second full-length from London art rock ensemble HMLTD, is a strong contender for the most ambitious concept album ever written and easily one of the wackiest. Recorded alongside a cast of 47 musicians, including a gospel choir and a 16-piece string orchestra, it tells the story of a gargantuan worm that consumes England whole, ushering in humanity's downfall: a metaphor, perhaps, for the existential dread spurned by climate change and late-stage capitalism. HMLTD and their compatriots, keenly aware of the scenario's latent silliness, leverage that absurdity into an accordingly outlandish rock opera distinguished by swelling arrangements, opera house-sized dynamics, and even some character acting (faux-medieval accents, anyone?). Come for the outsized story and stay for the polished songcraft, best illustrated by the Radiohead-esque "Saddest Worm Ever," with its bristling arpeggios and sinewy percussion; and "Past Life (Sinnerman's Song)," with its galloping jazz pianos and twitchy tempos. Your move, Andrew Lloyd Webber.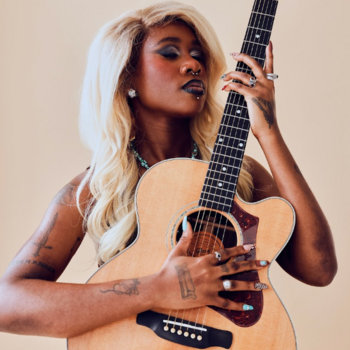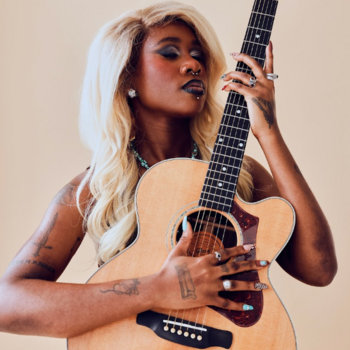 Merch for this release:
Vinyl LP, Compact Disc (CD)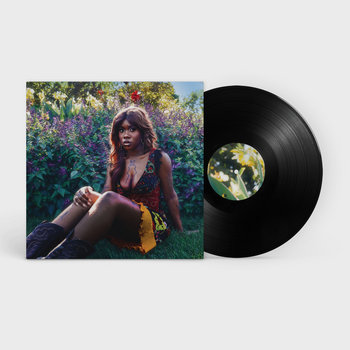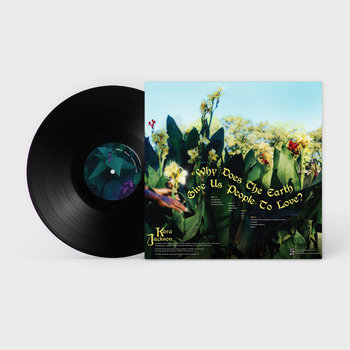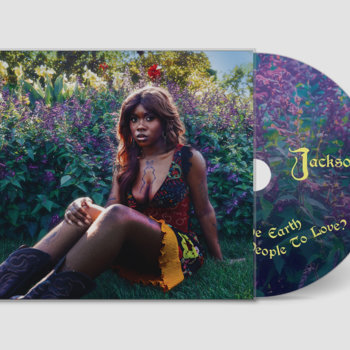 Kara Jackson does some dazzling things to folk music on her debut album, Why Does the Earth Give Us People to Love? It's an album that is filled with equal parts hope and melancholy as Jackson reflects on inherent unknowns in the human experience. Dedicated to her friend who passed away from cancer in high school, Jackson asks: Why must we love if it must eventually end? Jackson is a poet, and her penchant for crafting narrative worlds is evident on this album most notably on "rat," a cautionary tale about a man with limited compassion. My favorites from this album include the two-in-one "no fun/party" and the album's crown jewel, "dickhead blues," which ends with a layered chorus. Jackson covers some pretty difficult topics on this album and there's no neat resolution, much like life.
Jayda G
Guy
Merch for this release:
Vinyl Box Set, T-Shirt/Shirt, Compact Disc (CD), Vinyl LP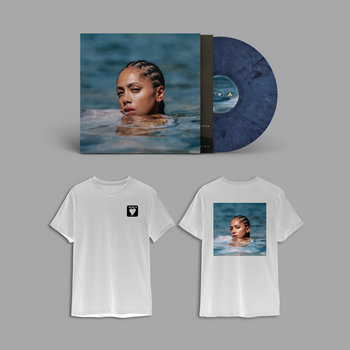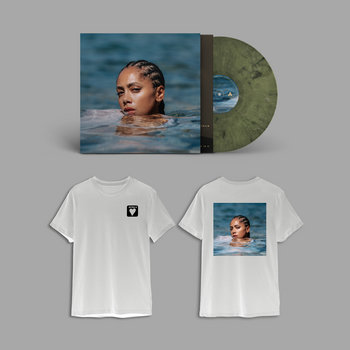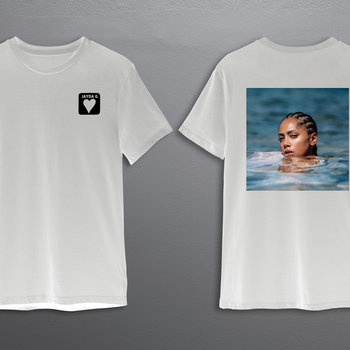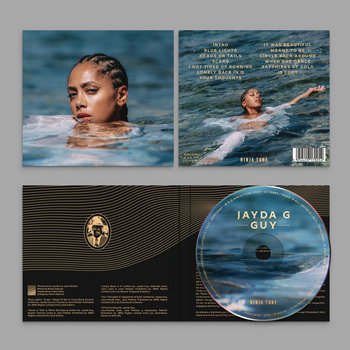 The name above the title may be Jayda G's, but the star of the album is her late father, Guy, whose story the album that bears his name so beautifully relays. Guy himself appears throughout the record via a series of tape recordings he made when Jayda was just 10 years old, documenting the details of his life. (Jayda's got a documentary of her own in the works, a film about the climate crisis called Blue Carbon. That fact, coupled with her nine million other accomplishments over the last few years, makes the mere existence of a new record that much more impressive.) Guy's recordings provide the record's backbone, his weathered voice relaying everything from his experience in the Vietnam War to the heartbreak of his divorce from his first wife. But Guy isn't a funeral, it's a celebration, and its the music Jayda surrounds these stories with that makes the album leap to life. Cross-wiring disco, techno, and house music, the songs on Guy play like a euphoric summer dance party. Throughout, Jayda favors underplayed but hook-heavy vocal melodies—the kind of songs that sneak up on you rather than clobber you over the head. You're so drawn in by the relentless avalanche of percussion and bottle-rocket synths on "Blue Lights" you don't even realize you've been singing along to the refrain until the song's almost over. (That it's inspired by a riot Jayda's father participated in gives the song yet another layer of complexity.) On "Your Thoughts," Jayda draws thick squiggles of synth around an irresistible chorus, sounding like something that might have emerged had Crystal Waters collaborated with Ace of Base. Jayda manages the balance between the tenderness of her father's story and the music's inherent euphoria beautifully, making Guy moving in both the physical and emotional sense.
Kostnatění
Úpal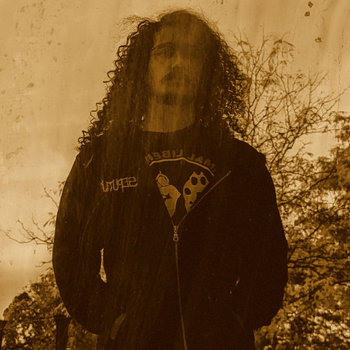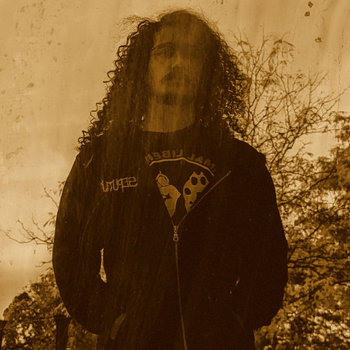 Merch for this release:
Vinyl LP, Cassette, Compact Disc (CD), T-Shirt/Shirt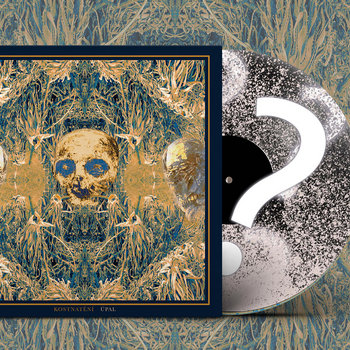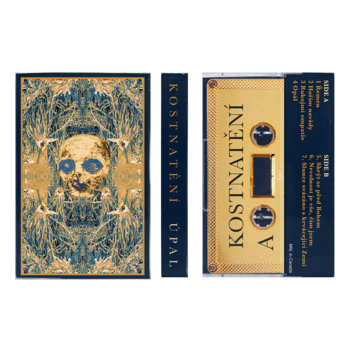 Black metal has a longstanding relationship with the brutal cold, partly due to the subgenre's Scandinavian roots but mostly its collective affinity for stark, frigid guitar textures and sudden rhythmic avalanches. (To wit: a quick Google search for "black metal winter" yields over 438 million results.) The second effort from Minneapolis metallurgist Kostnatění, Úpal dials the thermostat up for a change, abandoning the traditional snow-blinded soundscapes for boiling-hot hellscapes inspired by African folk, noise rock, psychedelia, and more. Titled after a Slovak word meaning "heatstroke," the record explores black metal's brutal tendencies (weeping guitars, relentless blast beats, themes of madness and death) from a sun-poisoned perspective; tremolo riffs and microtonal melodies function like mirages, melted down one measure and soldered back together in frantic, delirious fashion, its delirious dynamics underscored further by the full-bodied production and parched vocals. Úpal is black metal from the opposite side of the thermodynamic spectrum, the stuff of fried synapses and fever dreams, and it's glorious to behold. Just don't forget to drink water.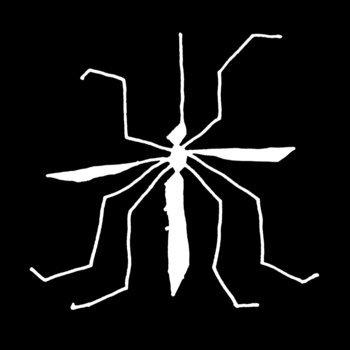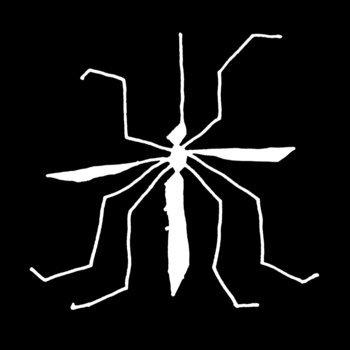 Merch for this release:
Vinyl LP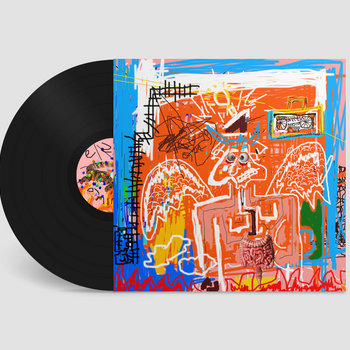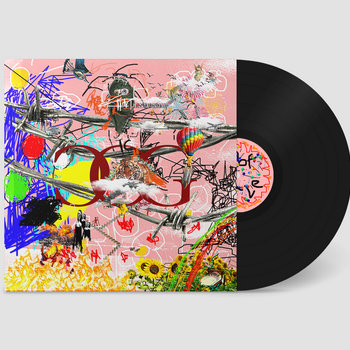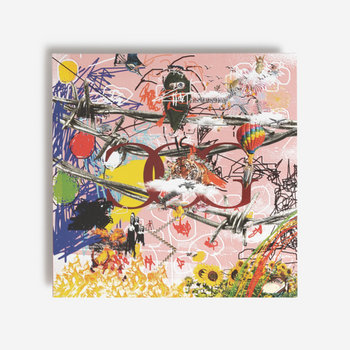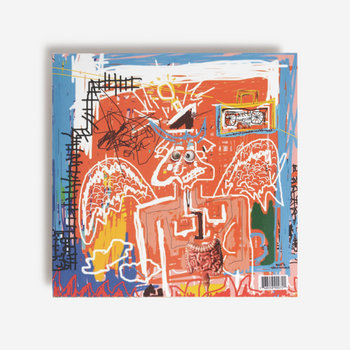 One of the best pop releases of recent months starts out with, of all things, a minimal banger that blends '00s R&B, doo-wop, and '80s synth-funk into an irresistibly catchy mix with a cheerleader-chant rhythm ("ANDNOWORD"). It's this sharp ear for pulling often-surprising commonalities and complements across decades of pop history that makes Kabeaushé (the stage name of Kabochi Gitau) such a refreshing talent. And while the Kenyan multi-instrumentalist packs a ton of ideas into this, his debut LP, none of the tracks overstay their welcome, most landing below the three-minute mark. (One must have the ability to edit in order to be a truly accomplished artist, after all!) The mood is overwhelmingly bright, bouncy, and saucy ("BULLY ME" and "LIFT YOUR SPIRIT," back to back, are classic good-time party tracks, with the latter a fun callback to Miami bass). It's easy to like these songs immediately, but they also benefit from being taken apart a bit and explored for context and quality of craft. None of it sounds like pastiche, and taken all together, it's clear that Gitau is building a signature sound. "HADI LINI" sounds like it has its genesis in ballroom music, and "UNIDENTIFIED SOCK HOLES" sounds a little bit like Neptunes In Dub (East African Style), but they're of a piece nonetheless—lean production with carefully placed flourishes, rapping that sounds so straightforward it's easy to forget how actually nimble it is, an easy charm, hooks aplenty. In May, Gitau told the Quietus that he's aiming to make global pop that's genuinely crowd-pleasing; with The Comming of Gaze, he's well on his way right out of the gate.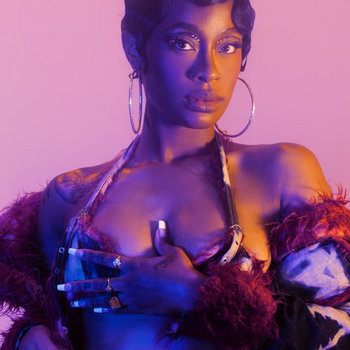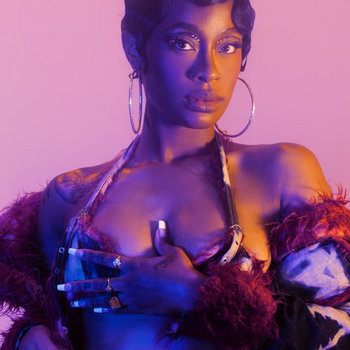 Merch for this release:
Vinyl LP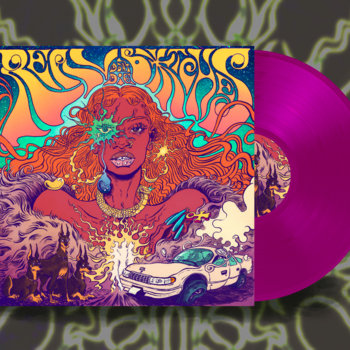 "I wear my heart on my sleeve," declares Arkansas rapper Kari Faux on "Real B*tches Don't Die," the title track of her magnum opus thus far. A deeply Southern record, Faux pays homage to the region that raised her. Now living in Houston after a stint in L.A., Faux is settled in the South and the record plays like a medley of various regional styles with assistance from collaborators like Big K.R.I.T and the late legend Gangsta Boo. My favorite tracks include "H-Town," which is an ode to Faux's new home base and where she raps, "I been down in H-Town/ Tryin to come up, shit, so I can come down," over a glistening beat. The super smooth "White Caprice," which features the late Gangsta Boo, is an absolute stunner. "Peace to the Black babies born below the Mason-Dixon/ That twang in your diction don't make you less gifted," says Faux in the tracks opening lines. I mentioned in an earlier review that this very Southern record was recorded in Chicago, which speaks to the richness of Black American music and the legacy of the Great Migration. Faux is standing on the shoulders of the many Southern rappers who have come before her and she rises to the moment at every turn.
Merch for this release:
, Vinyl LP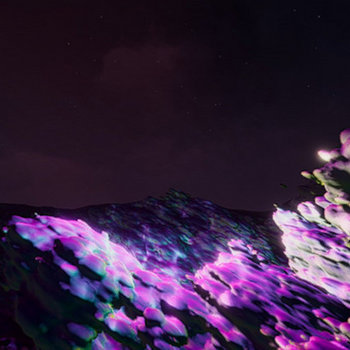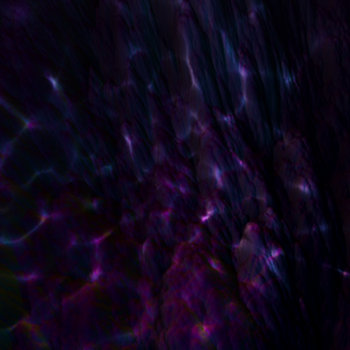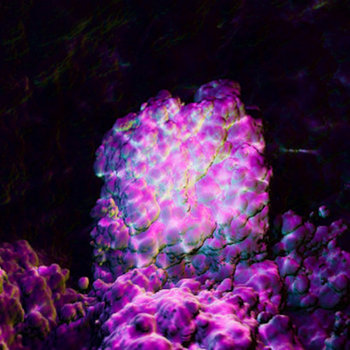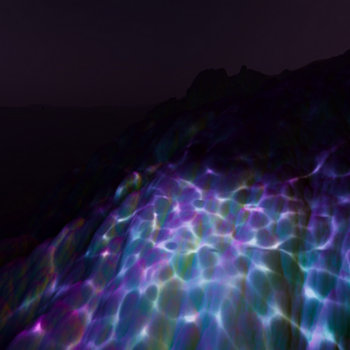 The careful worlds Lucy Liyou builds are incredibly intimate, but are in no way small—what the experimental artist does so masterfully is create deeply personal work that resonates in multiple directions. Dog Dreams (개꿈) is essentially a three-movement conjuring of sleep's liminal imagery, which can be silly, fanciful, hopeful, surreal, and nightmarish all at once. "April in Paris (봄)" hit me particularly hard; a reimagining of a Vernon Duke jazz standard made famous by Count Basie, it is also a reflection on sexual trauma and the ways in which despite all our work, all our healing, visceral memories of assault can still arise nothing more than the brain's free associating; a scent, a movement. Ambient passages that suggest walking through a ghostly hallway—crackling, melting at the edges—are collaged with fragments of lyrics and delicate piano, played not at its regular jaunty pace but broken down so it carries an inherent melancholia. "There's a flooding," Liyou says just before opening the track up into a gorgeously melodic passage. That which is terrible can contain possibility; that which is beautiful can be terrible. Both the title track, which opens, and "Fold The Horse (종이접기)," are just as moving; though they take slightly different approaches, both are ultimately reflections on love, vulnerability, and longing that are utterly absorbing and hang around long after the album stops playing. A stunning, elegant work of art that can feel like a gut punch at times—spectacular.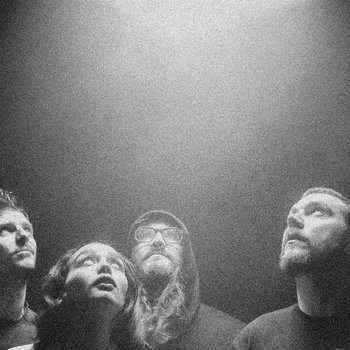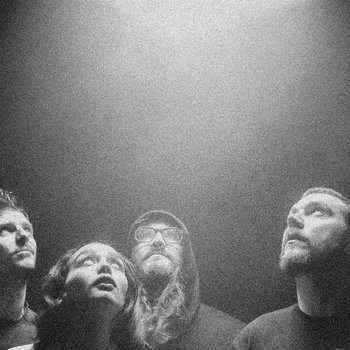 Merch for this release:
Vinyl LP, T-Shirt/Shirt, Compact Disc (CD)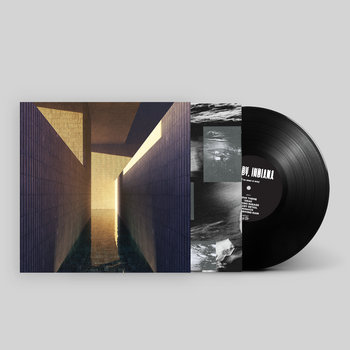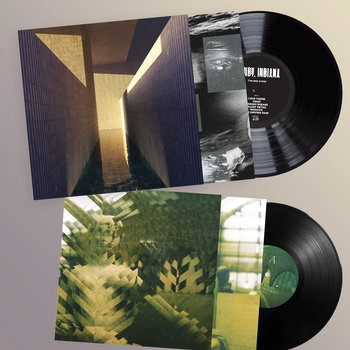 At its most fundamental level, I've Seen A Way, the debut album by UK noise rockers Mandy, Indiana, represents a musical inquiry into "liminal spaces": a relatively young, loosely defined aesthetic that explores the (surprisingly thin) line between past and present, nostalgia and nothingness; the online urban legend-turned-film series The Backrooms, one of this record's primary influences, being the most notable example. Plenty of artists have channeled this post-internet malaise into the material in the past—hell, vaporwave is practically predicated on it—but Mandy, Indiana's frenetic, hard-edged deepfakes, abetted by Gila Band's Daniel Fox and Giant Swan's Robin Stewart on production, feel worlds apart. Liminal themes aside, the highlights hit hard: "Drag [Crashed]" and "Sensitivity Training" juxtapose foghorn-esque synths and piercing, EMP-grade noise with four-on-the-floor beats and bandleader Valentine Caulfield's alluring raps en Français, while "2 Stripe" unleashes an onslaught of distorted punk guitars. The end result is a knockout opening statement from one of the decade's best new bands.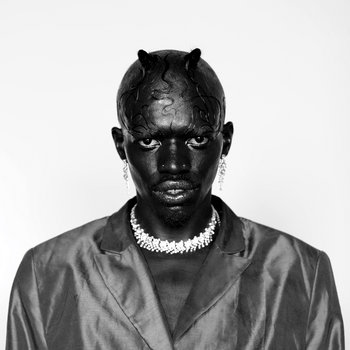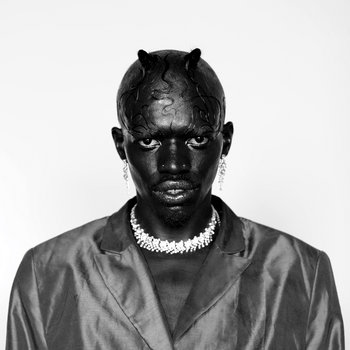 Merch for this release:
Compact Disc (CD), Vinyl LP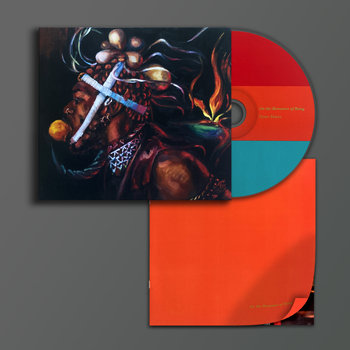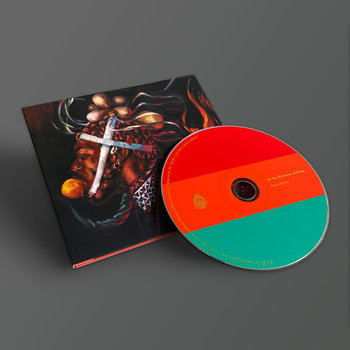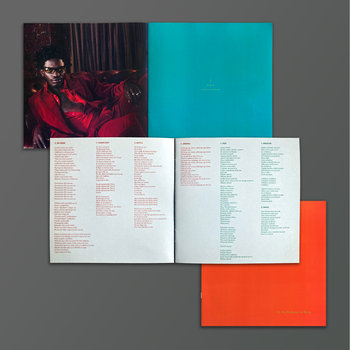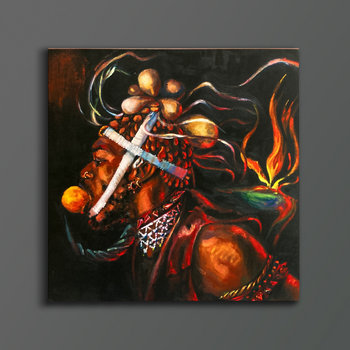 Desire Marea's 2020 album showed off the South African artist's skill as a producer as well as their inventive ear for songwriting; here, he takes what feels like an enormous leap of faith, writing for and fronting a 13-piece live band. It pays off. The rich sensuality Marea explored on DESIRE feels even more focused and present, a difficult task given the density of some of these songs. On "Be Free," a tender exhortation to a lover to resist his internalized homophobia and whirlwind club rhythms give into a heady crush of guitars and soaring violins, with Marea's nimble voice cutting through—literally opening up to the visceral pleasures of romance. "Mfula" starts off post-punk, with jagged guitar, polyrhythmic percussion, and Marea's voice dancing around and through; this transforms into a progressive black metal bridge, with Marea growling the title; then, light breaks through for a beautiful avant-pop resolution. That might sound like a lot on paper, but in practice, it's remarkably fluid and natural. Marea is also a Sangoma, a traditional Nguni folk healer, and this work seems intricately enmeshed with the music on On the Romance of Being, which is not just concerned with the corporeal world; the body, in Marea's eyes, can be a vessel for transcendence. Look no further than closer "Banzi," an ecstatic spiritual jazz piece in which Marea's voice becomes one of the instruments, chanting and cooing and laughing and using his breathing patterns as percussion; it is fiercely embodied, but it aims for something larger than itself. In never forgetting that we have divinity in our every movement, On the Romance of Being also never gets lost in its own ambition.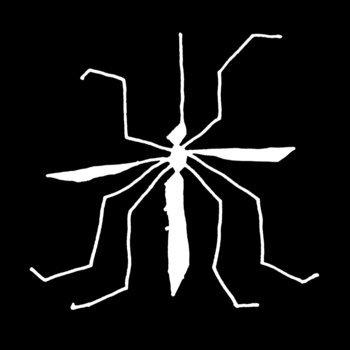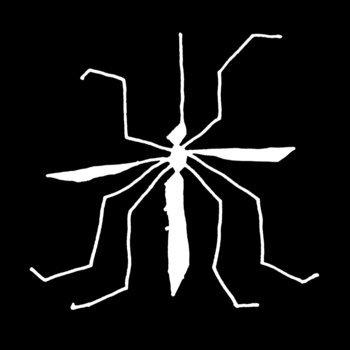 Merch for this release:
Vinyl LP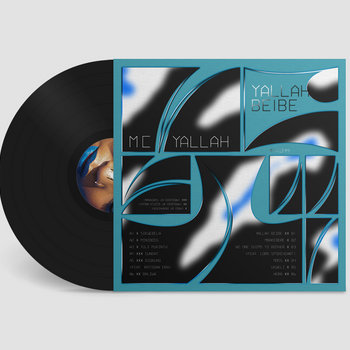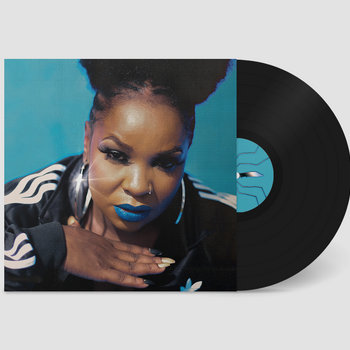 "It's very difficult for me to have one rapping style," the rapper born Yallah Gaudencia Mbidde said in an interview with CRACK earlier this year. "I follow the beat. The beat tells me what to do. You have to have a relationship with the beat. Study the beat. Make it your friend." Mbidde makes the beat her friend throughout her mind-destroying new record Yallah Beibe, whether she's acting in concert with it—as she does on endlessly bouncing "Miniboss"—darting in and out from between it—as on "Baliwa," where she runs a breathless sprint through heat-warped synths—or pogo-ing up and down on top of it, as on the intergalactic Slinky that is the title track. Yallah's bars are faster than a prizefighter's fists, and on Yallah Beibe, she delivers one body blow after another—in four different languages—making even the most seasoned rap fan's head spin. It's an Olympic achievement. She's backed in this endeavor by the kind of gloriously surrealistic production we've come to expect from Nyege Neyege Tapes and its sister label Hakuna Kalula, who released Yallah Beibe: synths that sound like liquid metal slow-sliding a wall one minute and like someone spraying ENIAC with a garden hose the next, on top of beats that go off like land mines. Yallah Beibe isn't just one of the Best Records of Spring 2023—it's one of the Best of Spring 3023 as well, an album hurtled back to us from the future to let us know what music will sound like then.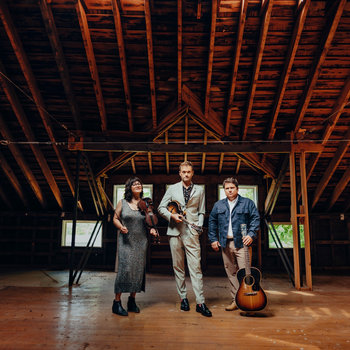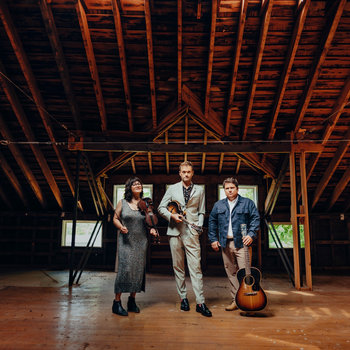 Nickel Creek are often presented as the Americana answer to Radiohead, and understandably so. In the same way that Thom Yorke and company redefined our understanding of guitar music heading into the 21st century by flirting with ambient and neoclassical styles, the trio of mandolinist Chris Thile and siblings Sara Watkins (fiddle) and Sean Watkins (guitar) almost single-handedly ushered bluegrass into the new millennium by incorporating elements of alternative rock, pop, jazz, and even electronica. Thirty-four years into their career, in the wake of a nearly decade-long hiatus, Nickel Creek remain as crucial as ever, as evidenced by Celebrants, their most sprawling and comprehensive record to date. Ben Salmon described it best in a recent interview with the band: "an 18-track, hourlong set that showcases every nook and cranny of the band's progressive approach to acoustic roots music, from their memorable melodies and breathtaking vocal harmonies to their compositional prowess and technical skill as instrumentalists."
Read our Big Ups with Nickel Creek.
Merch for this release:
Vinyl LP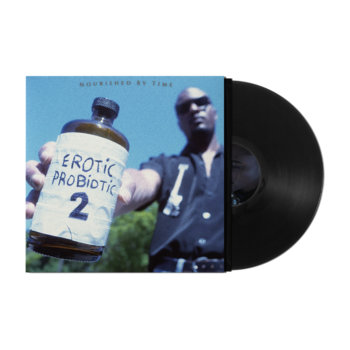 This album makes me feel like I've gone down Alice in Wonderland's rabbit hole, except I've landed in a fantastical 1980s R&B  musical backdrop instead of fantasy land with Cheshire cats. Marcus Brown, the mind behind Nourished By Time, carefully crafts songs about depression, loneliness, and the impacts of capitalism over the course of this record, all while repurposing '80s synths for the modern ear. The album's crown jewel is the closing track "Unbreak My Love," which is both vulnerable and uplifting. Another favorite is "Quantum Suicide," which is honestly one of the best songs I've heard about depression in a long time, and I say this as a clinically depressed person. It's so darkly honest yet lighthearted in the right parts in order to turn it into a smooth R&B track. It's followed by the directive yet light-hearted "Shed that Fear" that encourages listeners to live life despite the fear inherent to the human experience. Erotic Probiotic 2 is deeply honest and vulnerable and gets at the very heart of the highs and lows of life.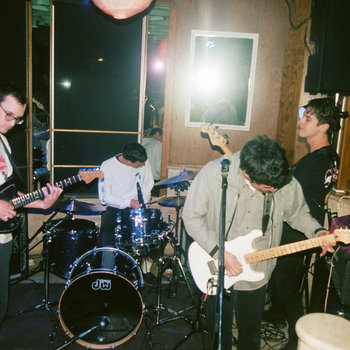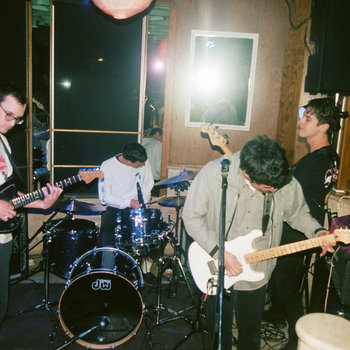 Merch for this release:
Vinyl LP, Cassette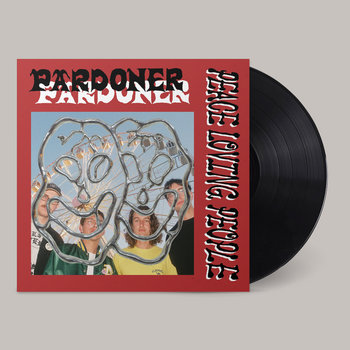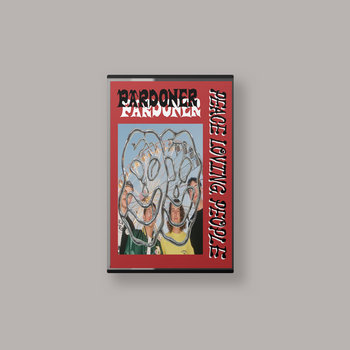 "Which losers today/ Tomorrow will win?" goes the quippy chorus of "Get Inside!" from the quip-filled Peace Loving People, the latest from quip-loving Bay Area four-piece Pardoner, now four albums deep into the sardonic '90s underground rock thing and still waiting for their number to come up. Peace Loving People may or may not be in the one to do it for 'em, but even if the losers stay losing, the fickle blessings of the indie hype machine come secondary to the fact that this record, Pardoner's fourth, is a case study in how to craft incisive, dynamic "rock punk" (to steal a turn of phrase from an eminently quotable record) that certainly can be appreciated for its intelligence and impeccable influences, but should—like the best rock music—mostly be appreciated for the fact that it just rocks. Too spirited to truly be slackers, too self-aware to be nothing more than class clowns, the PR narrative about Pardoner being committed to the bit sure makes for a good (lazy?) hook, but the band's true appeal isn't their sense of humor—it's their sincerity and the obvious joy they take in being a band of deadbeats in a world on fire.
Merch for this release:
Vinyl LP, Cassette, Compact Disc (CD)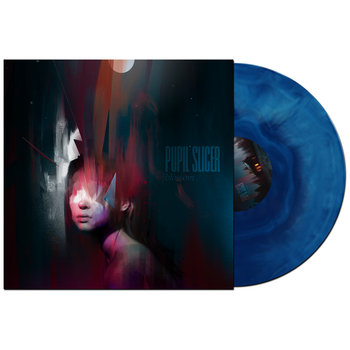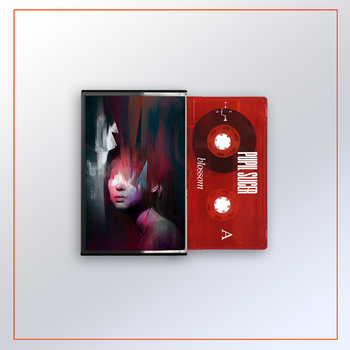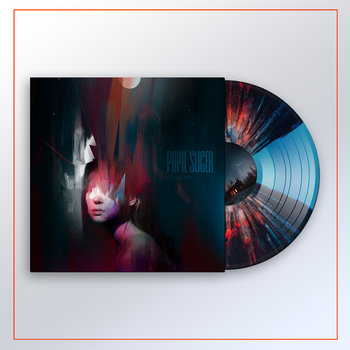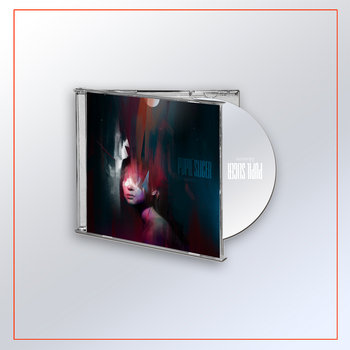 The follow-up to 2020's acclaimed debut Mirrors, Blossom is a grindcore album so far gone, it's literally out of this world. That's partially by design, given lead singer Kate Davies's narrative aims heading into the record; it's loosely structured as a post-apocalyptic space opera, inspired by classic, heavy concept albums (mainly Nine Inch Nails's The Downward Spiral) but also video games like Final Fantasy XIV. Not that you'll need the lyrics sheet at the ready. The explosive dynamics, rather than the sci-fi tropes, are Pupil Slicer's most vital vehicle for storytelling, bolstered by the immersive studio-quality backdrop and an expansive stylistic toolbox that spans everything from synthwave to prog. Every abrupt key change and sudden stylistic pivot feels like a masterfully choreographed action sequence, rendering crowd-killing favorites like "Terminal Lucidity" and the title track more cinematic than their peers', though no less immediate. The end result is extreme music escapism at its finest.
Read our interview with Pupil Slicer.
Mi Vida Loca opens with a classic bit of dialogue from The Wire, the scene in which Proposition Joe tells Stringer Bell the legend of Charlie Sollers. The poetry of the tale would be ruined by any attempt to shorthand it here, but the takeaway is that the simple art of keeping your head down and doing business will always be more beneficial in the long run than ranking up "gangster glory." It's the perfect setup for Mi Vida Loca, the stunning new record from the New York rapper Snotty that essentially tells the same story over the course of its fantastically tense 30-minute runtime. Snotty is a member of the rap crew The Umbrella Collective (which also features Mickey Diamond, Pro Dillinger, and Josiah the Gift, among others) and his incarceration had become something of a rallying cry for the group ("Free Snotty!"). Mi Vida Loca balances stinging looks at the past ("I ain't put shit but the family up on a pedestal/ Catch another charge, the judge said I'm going Federal") with confident plans for conquest in the future. It works because Snotty holds nothing back; his vivid, detail-oriented writing style erects entire neighborhood blocks around you as you listen, and there's not a line on Mi Vida Loca that sounds shopworn or cliché. He recounts the death of a street hustler by focusing on its aftermath—"Was with his shorty, should have stayed and sexed/ Now she's got a halo and some wings with his name tatted up on her breast"—and on "Breathe" he condenses whole life stories down to a handful of bars, the brevity amplifying their impact. Mi Vida Loca is a work of precision and focus, an album dedicated to grind over glory that, by the strength of its conviction, makes the two sound synonymous.
Merch for this release:
Vinyl LP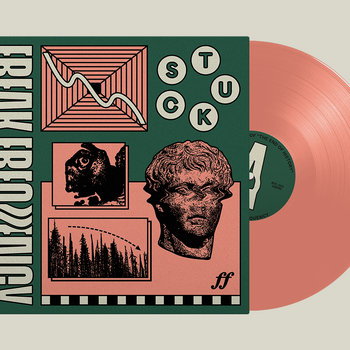 There are so many ways Stuck could've fucked this up because, let's be real, were we really in need of another all-boy post-punk band yelling about how capitalism is ruining their lives? OMG, me too, bro! So it's to the Chicago band's credit that Freak Frequency has an appealing urgency that can't simply be put down to the maniacal energy that frontman and vocalist Greg Obis brings to his pointedly straightforward lyrics or how much sonic chaos Stuck can whip up while keeping their palette fairly tight and minimalist. While Freak Frequency certainly could coast on the sharpness of its barbs and/or guitars, its power lies in how truthfully Obis and company capture the emotional sensation of constantly pinballing between despondency and optimism, and how the desire for love is undermined by the fear that genuine connection is impossible in a world that's often brutally cold. Though it's easy enough to listen to, there's nothing about Freak Frequency that feels easy—and that's what makes it great.
When Gina Graham sings "It's not every day, it's not every lifetime something like this comes along," it's tempting to wonder if she's singing about Watchglass itself. Graham and fellow Watchglass member Mark Vee hadn't spoken to one another in nearly two years after a falling out threatened to tank the band for good. Thankfully for all of us, they were able to swallow their pride and get on with it: Every Conversation in June is a dazzling record, one where Vee's Robin Guthrie-like guitar playing draws constellations around Graham's hushed alto. Songs like "Give Me Your Sorrow" have an almost medieval beauty about them, the melody Graham fashions sounding like something lifted from an old book of spells as Vee lets the hum of the guitar rise and fall around her. That same bewitching crypticness turns up in the title track, with its purposely stumbling guitar part, and "The Rollercoaster," which rests tangles of guitar on the steady bob of a reggae-like groove. Every Conversation is a sapphire snatched from the wreckage—catching and refracting light, full of deep, resonant beauty.
billy woods & Kenny Segal
Maps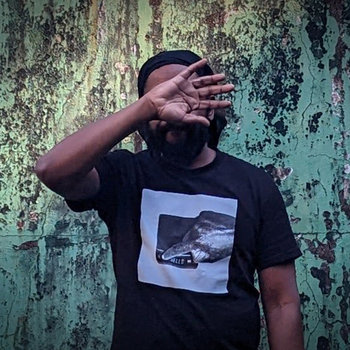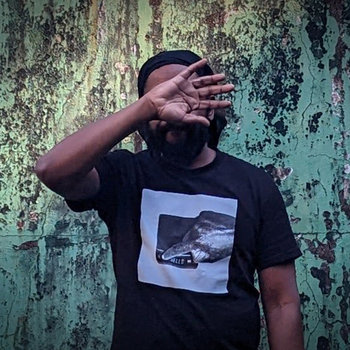 Merch for this release:
Cassette, Vinyl LP, Compact Disc (CD)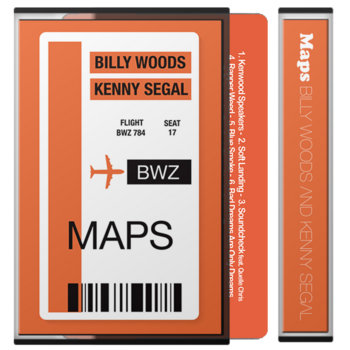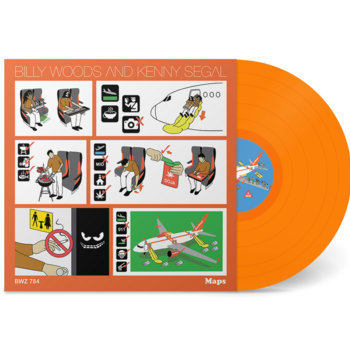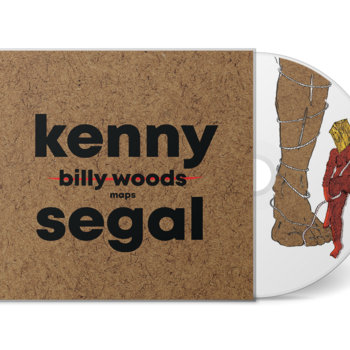 A full two decades into his career, it seems like—if the noticeable uptick in press is any indication—the world has finally caught on to billy woods, and with Maps, it seems like woods is willing to meet them halfway. With its spacious, sparkling production courtesy of longtime woods collaborator Kenny Segal, Maps feels noticeably less claustrophobic than woods's previous work—either solo or in Armand Hammer—while still shoring up his bona fides as one of the best rappers in the game. Humor has always been buried deep in woods's work, but it was usually the kind of gallows humor that caught in the throat. On Maps it's more overt, and the punchlines are masterfully honed and expertly delivered. One of the best arrives before the album is even two minutes old: In "Kenwood Speakers," woods is a guest at a white neighbor's dinner party where he deliberately wreaks steady, subtle havoc, and a tight five bars build up to an incredible payoff: "I turned the music up incrementally and told mischievous lies/ I whispered in the host's ear all night/ I hear they found him in the morning, hose run from the exhaust pipe." "Rapper Weed" is packed with similar punchlines—"Weed lube, weed butter/ Don't get 'em confused, whatever you do," and, "Slurped noodles outta clear soup/ Delivery fee is ooof"—and a contemplative piano loop from Segal gives the whole track the feel of a supper club comic. All that said, it's dangerous to reduce anything woods does down to a single descriptor—just as there were jokes amid the eulogies on his previous work, on Maps it's the other way around. The throughline is woods's peerless skill as a writer and rapper, and his ability to turn even the simplest laugh line into poetry.