FEATURES
Pupil Slicer and the Advent of the Mathcore Space Opera
By Julian Towers · June 01, 2023
As a musician, Luke Fabian likes being fed through the teeth machine, which is another way of saying he plays bass in a mathcore band. When not keeping pace with head-spinning signature changes and carnival contortionist riff work, he's stocking up on scatterjazz slap solos to toss into songs like logs on a busy freeway. His phrasing in Pupil Slicer's music is one that probably resonates with many of the band's contemporaries in this suddenly bustling metal sub-genre. "We're compositionally sinister," he smirks.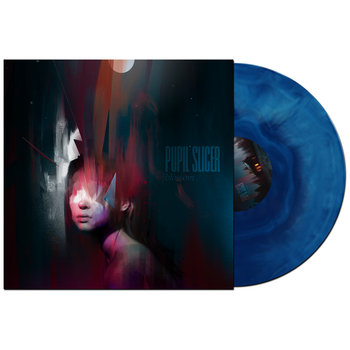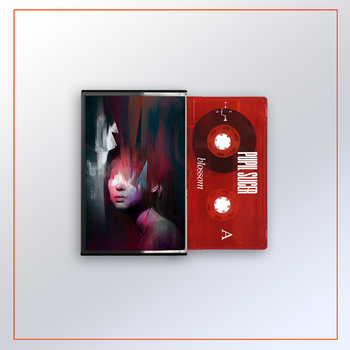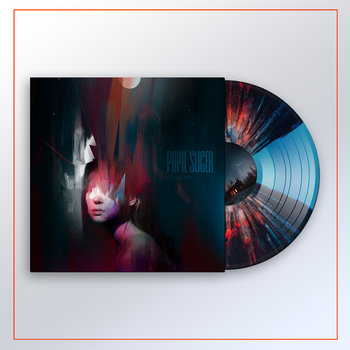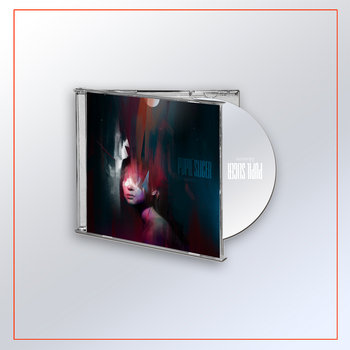 .
00:10 / 00:58
Merch for this release:
Vinyl LP, Cassette, Compact Disc (CD)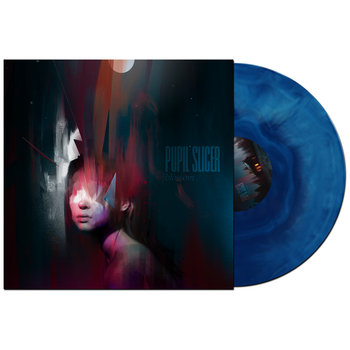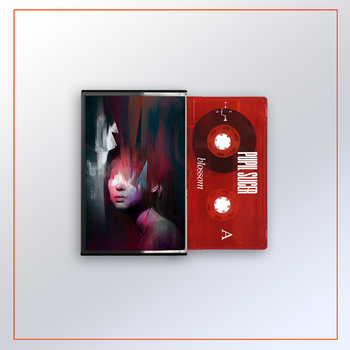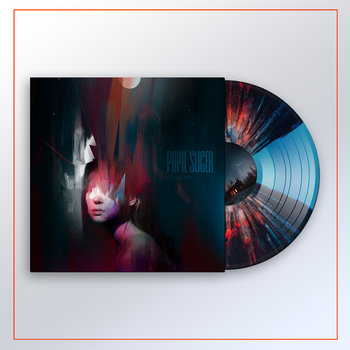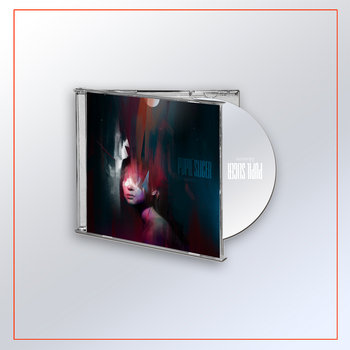 But, when it comes to narrative, Fabian is a "literal minded" man. He appreciates a good, straightforward yarn. As Pupil Slicer front-woman Kate Davies explains the abstract approach to sci-fi rock opera she's taken on Blossom—events referenced from multiple perspectives, narrative geography that spans the entire universe, a main character disassociating through shifting states of mind—her bandmate laments that the London group's sophomore effort didn't take a little more inspiration from classic rock's comparatively straightforward bookshelf.
"We've still got a ways to go, clearly, but I take any excuse to feed Kate some musical education. I kept telling her, 'Tommy, The Wall, 2112'—you've got to be cleanly descriptive with it," he says as Davies rolls her eyes in the adjoining Zoom quadrant. "You say it's sci-fi? Where are the laser sounds?"
Fabian's confident pedantry wavers somewhat when it's pointed out that 2112 isn't actually a concept album. "Okay, fair, '2112' is a concept song," he laughs. "We're talking Rush, so I'll accept the correction. Because a Rush conversation is a detail-oriented conversation."
The raw and warm-blooded Blossom couldn't be further from Neil Peart's PHIL 101 primer on free will and individuality. Instead, Davies's storytelling goals came to her out of profound emotion. Moved to tears by two video games—Final Fantasy XIV: End Walker and Outer Wilds: Echoes of the Eyes—she realized her response had less to do with plot or characters of the games than the open-ended resonance of their themes. For Davies, when it comes to narrative albums, one towers above all others: Nine Inch Nails's The Downward Spiral.
"I took influence from the way the conceptual looseness of that album lets Trent [Reznor] be expansive," Davies explains. "'Mr. Self Destruct,' for instance, isn't clearly part of a narrative, but it's a song about the idea of who this main character is. And then there's 'Hurt,' which wraps everything up but isn't exactly an ending."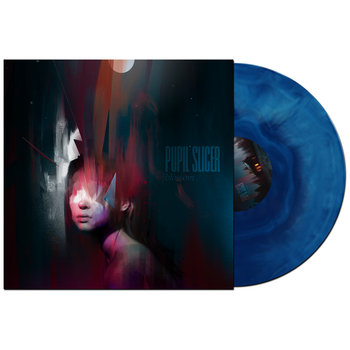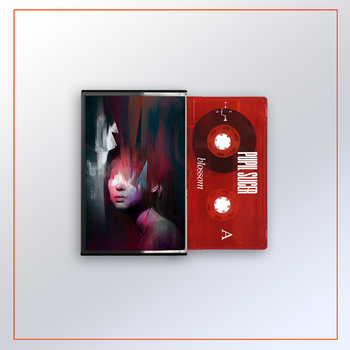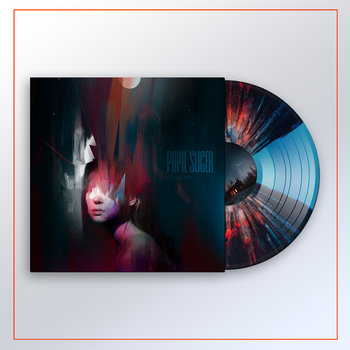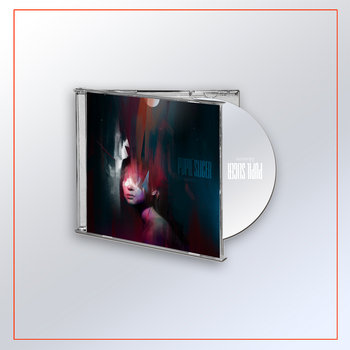 .
00:10 / 00:58
Merch for this release:
Vinyl LP, Cassette, Compact Disc (CD)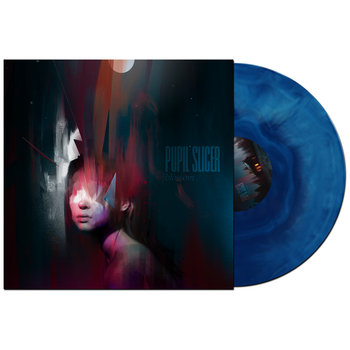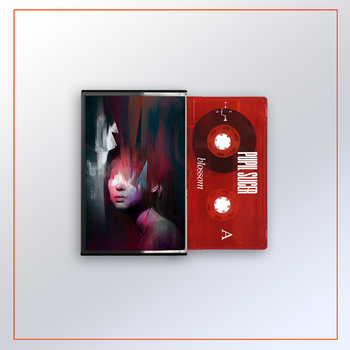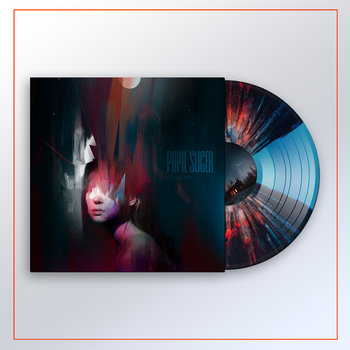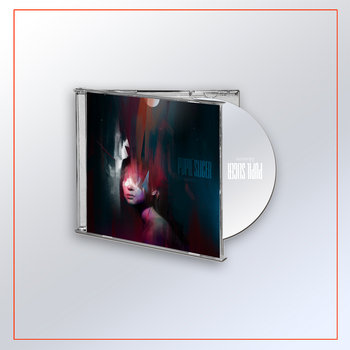 As someone who writes riffs and structures that demand the utmost in instrumental precision, Davies relaxing her grip is a big deal. When Pupil Slicer's debut dropped—2021's Mirrors—you could find the front-woman in the descriptor voting section of Rate Your Music, citing the precise number of songs to which she'd given trans themes in order to argue against users who were downvoting an "LGBT" tag from the album's page.
"My lyrics still have a clear personal meaning for me, but on Blossom, I never wanted to limit anything to one possible interpretation," she says. "What's important is that even when shit's all over the place, listeners can tell there's a single, emotionally charged core underneath it all."
The same statement applies to Blossom's sonics, which are fiercely eclectic but nonetheless grounded by a broader spirit of inter-band discovery. Recorded in an expansive, secluded studio with dominant UK scene producer Lewis Johns, the album is what Fabian calls "the sound of a band free-balling with a budget." Sometimes that meant learning new skills, with Davies uncovering a clean vocal range that expanded from "Chelsea Wolfe to Jamiroquai." Other times that meant gaining the confidence to dial those old skills down.
"I think the first album there was a lot of prioritizing skill in a sort of—'we play mathcore' way—songs that just move from riff to riff, section to section," says the drummer. "I learned to pull back the drums in some places just to let all these cool songwriting things breathe more."
Not to suggest there's a minimum of blast beats to be found here. Indeed, the extremity of Mirrors still dominates—that ferocious gnarl of math, grind, and industrial—but listeners will find Blossoms also boasts colorful shades of shoegaze and tuneful post-hardcore. If anything, it's Andrews's eclectic technicality—seamlessly moving from ska-indebted skank rhythms to death-y fills—that anchors the music. It's much the same as how his quiet thoughtfulness grounds Pupil Slicer's interpersonal dynamics…at least, "quiet" relative to the playful bickering between Davies and Fabian.
Yet, just because the band are fully relaxed with themselves and one another doesn't mean they're all free of anxiety about Blossom. "I read everything, and I'm incredibly upset about everything I read. From the comments, this album is already hugely divisive," moans Davies, citing small pockets of negative YouTube criticism. "The first single was 'too melodic.' The second single was 'too heavy with no range.'"
"But I'll be okay as long as people don't say we sound like The Dillinger Escape Plan," she adds, citing the disbanded mathcore luminaries. "Mirrors, sure, I get it. But this album, I do feel like our influences have come together to make a sound that is just a Pupil Slicer sound."
Regardless of how that "Pupil Slicer sound" goes over with the general public, the band can take solace that their ambition firmly entrenches them amidst their peers. The trio place Blossom amidst recent sophomore albums by their friends Ithaca, Loathe, and Callous Daoboys as evidence that 2020s mathcore bands are quickly exploding outside their obvious inspirations: "I do wonder if, in like 10 years, there's going to be a new genre name for this scene, these bands," ponders Andrews. "We're all taking mathcore as a foundation, but there's an expansive quality unifying us."
Of course, don't take that to mean Pupil Slicer will ever be fully unified about just how far they should be expanding. "Speaking personally," Fabian gripes. "The album doesn't sound as much like Mudvayne as I'd like."
Davies flexes her "education" with a snarky retort: "You mean Dream Theater."
"That's right, Dream Theater," Fabian nods, an impish grin spreading. "Not enough neoclassical shredding. Next album, I win."