BIG UPS
Nickel Creek Pick Their Bandcamp Favorites
By Ben Salmon · April 06, 2023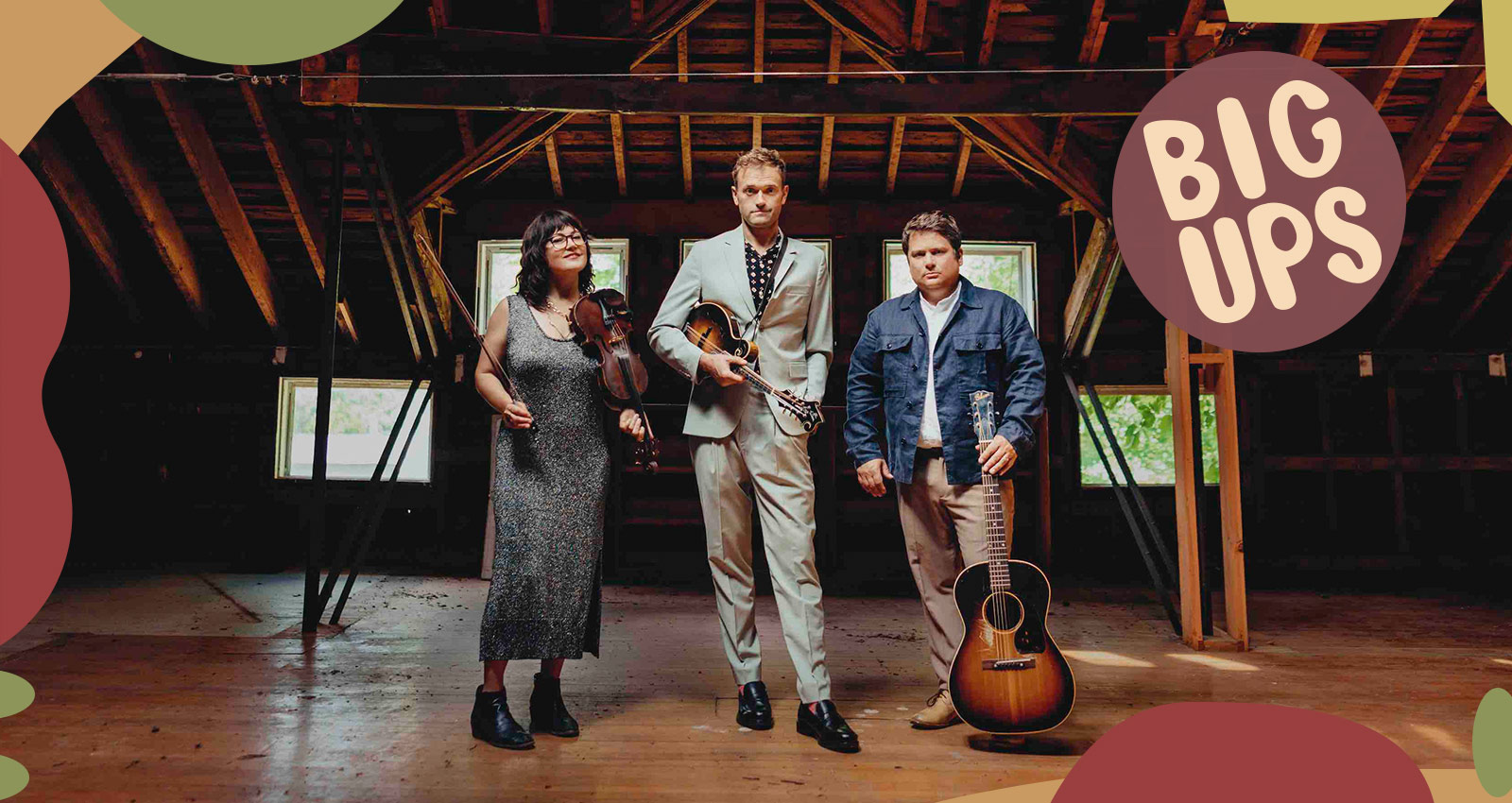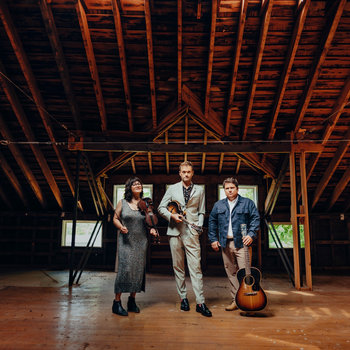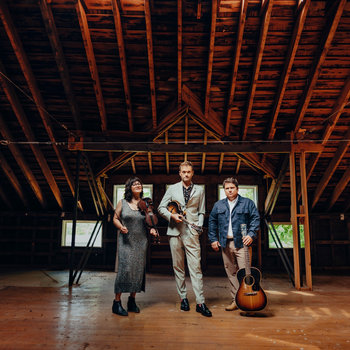 It's comforting to know that among all of their many talents, the three members of the boundary-pushing acoustic band Nickel Creek do not have the ability to slow the ever-quickening passage of time.
"When you're our age, there's just so much life coming at you," says mandolinist Chris Thile. "There's a bunch of work, and there's a bunch of family stuff going on all the time, and so time just slips. I can't believe it's been nine years since the last record came out. That's insane to me!"
That last record is Nickel Creek's 2014 album A Dotted Line, which also came out nine years after its predecessor, 2005's Why Did the Fire Die? The gap between those two albums was intentional, as Thile and his bandmates—siblings Sara Watkins (fiddle) and Sean Watkins (guitar)—wanted to take a break from "making Americana the new indie rock," as a journalist at NPR wrote in 2020, and explore other opportunities.
The nine-year gap between Dotted Line and Nickel Creek's new album Celebrants, however, just sort of happened. "There had long been intent to do the next thing, and it's just largely a matter of logistics," Sara says. "We all love these various projects that we're all in, and you want to give them all of your heart and soul. And so I think we all knew that at some point it would happen, but I don't think any of us anticipated we would have so much time to work together."
In early 2021, Thile and the Watkins siblings had more free time than usual, thanks to COVID-19. With their other musical pursuits off the road, they chose to share a space, spend time together, and start writing collectively for a new Nickel Creek album. "I think being together and talking and getting to reconnect was as or more important than the actual time putting (the album) together," says Sean.
The band experienced an explosion of ideas that seemed to have been pent up over the years apart. Rather than paring down or scaling back, they embraced this creative surge and set their sights on making their most ambitious album yet. "It was different than other records where you come together with a big group of songs and 10 of them make the cut and a bunch of other songs don't," Sean says. "This was more of us finding our way (in) a little universe that this record would live in—sonically, thematically, musically—and from there, it was (about) taking away the stuff that's not the record."
"In a way, we didn't actually write songs for the record. We just wrote the record," says Thile.
The result is Celebrants, an 18-track, hourlong set that showcases every nook and cranny of the band's progressive approach to acoustic roots music, from their memorable melodies and breathtaking vocal harmonies to their compositional prowess and technical skill as instrumentalists. Thirty-four years after they formed the band as school kids, Thile and the Watkins siblings are still fully capable of stretching the string band form into all kinds of shapes: pop, bluegrass, jazz, classical, and beyond.
That's something they'll likely never lose, no matter how many years pass between the albums they make together. For these three lifelong friends, Nickel Creek is the musical connection they can always count on. 
"You know how sometimes with your very best friends, you don't end up prioritizing your next hang because you just know it's going to happen?" Thile says. "Like, this other thing, I have to take care of it or else that fire will actually go out, whereas Nickel Creek, for us, has been such a constant in our lives. It's always there."
We asked the three members of Nickel Creek to choose a couple of their favorite releases on Bandcamp. Here are their picks.

---
Sara Watkins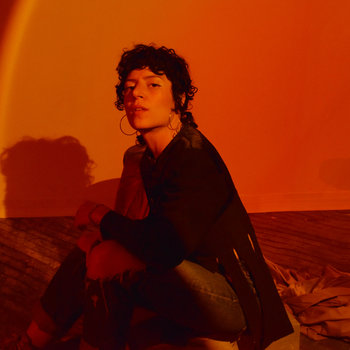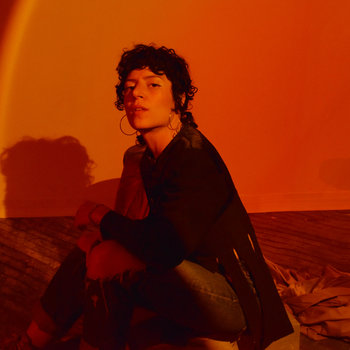 Merch for this release:
Compact Disc (CD), Vinyl LP
The new album from soulful electro-pop artist Emily King won't be released until early May, but Watkins is excited about the singles that are already out, and she's hotly anticipating Special Occasion. "She's just such a full-of-life performer and I really love how that comes across in her records," Watkins says. 
In particular, she loves the way King uses inorganic and organic sounds together. "There's a real push and pull, and it feels compelling and super fun," she says. "It makes me want to dance, and I love that."
Mike Barnett
+1
Merch for this release:
Compact Disc (CD)
To get a sense of Mike Barnett's stature within the bluegrass community, just scan the list of guest players on +1, a collection of duets released in 2021: Molly Tuttle, Sierra Hull, Dominick Leslie, and Sarah Jarosz, among others, plus the legend Ricky Skaggs, with whom Barnett plays in Skaggs's band Kentucky Thunder.
For Watkins, listening to +1 is a chance to hear the work of so many of her friends, but more importantly, it's an opportunity to appreciate the "brilliant musicianship" of Barnett, her fellow fiddle master.
"This record is just a gorgeous testament of what's in him, and I love how he played here," she says. "Mike has this very Vassar Clements, John Hartford [thing], but with super hyper-focused originality as well."
Originally slated for release in 2020, +1 was delayed when Barnett suffered a brain aneurysm at his Nashville home. He's now in a rehab program working toward recovery, according to his Bandcamp profile.
"I love listening to this record. It's very joyful," Watkins says. "It makes me smile every time I listen."

---
Sean Watkins
Tom Brosseau is a respected folk singer and songwriter from North Dakota, and this 2021 collection is the latest in a series of releases stuffed with his B-sides, live performances, outtakes, hard-to-find tracks, and other rare and previously unheard material. It features a number of guests including none other than Sean Watkins, who produced Brosseau's 2014 album Grass Punks.
"I play on a song that I love called 'Phantom Love Effect' that is such a beautiful song, and I'm just so happy it found a home on this album," Sean says. 
Merch for this release:

"Sara and I both really got into this album at the same time," Sean says. "I feel like it's his best writing yet."
That's saying something when you're talking about Glen Phillips, who has been making beautiful folk and pop music for more than two decades, most famously with the hit-making band Toad the Wet Sprocket. For Sean, Swallowed by the New is notable not only for the songs, but for the circumstances that birthed them.
"It came out of a lot of personal turmoil, and seeing somebody put that […] into their music in such an artful and beautiful way, it's not something that you get to see all the time," he says.

---
Chris Thile
Lau Noah
3
Chris Thile is not often at a loss for words, but he seems to be close to that point when he tries to describe what he loves about 3, the debut album from Catalan singer, songwriter, and fingerstyle guitar wizard Lau Noah.
"You know people who collect miniatures?" Thile asks. "Like someone might make an exquisitely detailed, thimble-sized house, and you look in there, and there's furniture in the rooms? Her songs remind me of that: she makes these songs that are maybe two minutes long, but there's just a whole world in each of them. It's just her and her guitar, but her guitar sounds like a freakin' orchestra."
Merch for this release:
Compact Disc (CD), Vinyl LP
The progressive bluegrass supergroup Hawktail is certainly no mystery to Thile. Bassist Paul Kowert is a member of his other key band, Punch Brothers; fiddler Brittany Haas has appeared on his radio program, Live From Here. On Formations, the foursome, rounded out by guitarist Jordan Tice and mandolinist Dominick Leslie—the same setup as Nickel Creek, plus bass—craft alluring, complex bluegrass instrumentals tethered not to time or tradition but sentiment and escapism.
"Instrumental music is very freeing because the music then becomes a building block with which you can create the worlds you need to get through the day," he says. "Instrumental music is particularly useful in that regard. It's very empowering to the listener as a creator [because] the literal meaning of what's being expressed is not being dictated. It's not that it has no literal meaning, it's just that it's done in watercolors as opposed to ink. It's the beauty of abstract expression."