LISTS
Five Essential JWords and Maassai Releases on Bandcamp
By Phillip Mlynar · January 05, 2021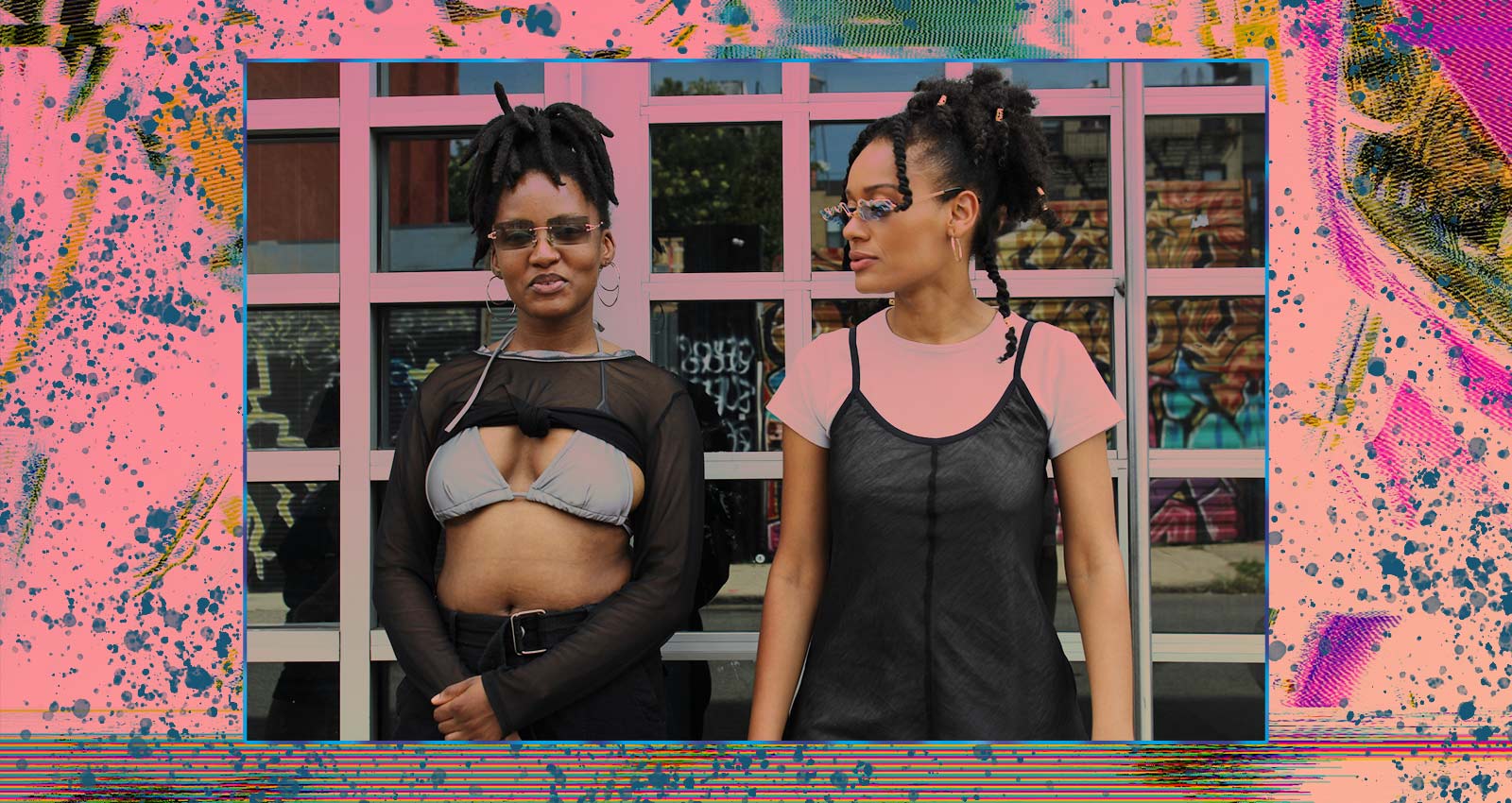 Over the course of 2020, the Brooklyn MC maassai and New Jersey producer JWords have been deftly forging one of the most exciting new musical bonds around. After meeting at a show at the Bushwick arts venue The Glove, they struck up a friendship and set about developing their creative partnership. Whether officially recording together as the duo H31R or crafting solo projects, there's a natural interconnectedness about the two artists' discographies; they share an expansive outlook that defies rigid genre boundaries, surrounding themselves with a mutual circle of allies that includes the PTP label and the New York City MCs MIKE and Nappy Nina.
As a lyricist, maassai shifts easily from the socio-political dynamics of the world around her to bursting the egos of suitors and MC challengers alike in a stealthy, poetic fashion. Armed with her OP-Z portable sequencer, JWords sculpts beats out of forceful (and often imaginatively syncopated) drum patterns and dashes of luminous synths, skillfully nodding to both hip-hop's brawny metronome and more uptempo electronic and dance influences.
"After a couple of years of getting to know each other and building a genuine bond and connection, we started working together," says maasaai. "We always wanted to fuse our worlds together and thought blending those worlds would be so cool."
Ahead of the duo's plans for 2021, here's your guide to navigating the recent discographies of JWords and maassai.
Merch for this release:
Poster/Print, Cassette, T-Shirt/Apparel,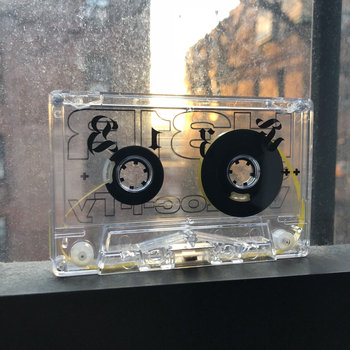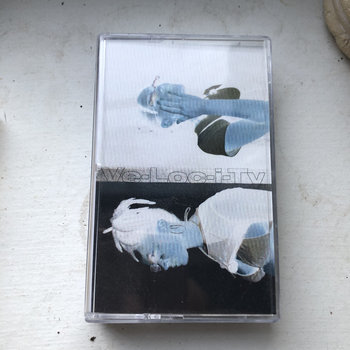 Ve·Loc·i·Ty is a marvel of momentum. Originally released in September 2020—before going on to receive a bonus tape release via the PTP label a month later—the LP opens with maassai flowing over mid-tempo hip-hop backdrops. But as the project plays out, it gradually and gracefully progresses into a higher-octane finale, much like a seamless DJ set.
"I like to make a lot of different music and not stick to one genre, so the beginning of the album is more hip-hop driven and at the end it has more of an electronic and drum & bass feel," says JWords. "That was intentional, 'cause we had all types of sounds, so we wanted to put it in an order where the listener gets to see the build-up of the album."
Maassai nimbly adapts her cadence and flow to match the shifting sonics. On early track "precious silence" she delivers sure and steady lines that take their cue from the heavy, pounding kicks powering the song. Over the woozy synths and gently chugging drums of "breathe thru it" she brings a more hushed spoken word lilt to her words, while the playful swing to her lyrics on "big luv" rustles up memories of late '80s hip-house. "That's what I love about working with JWords," says maassai. "It's always going to be a challenge and it strengthens me as a writer."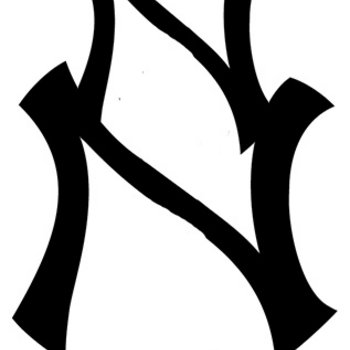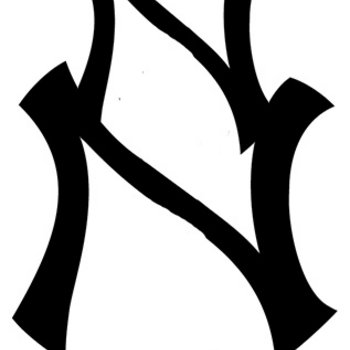 SÍN SÉNAL was released at the start of 2020 on Suzi Analogue's Never Normal Records. "At the time my mom had this old TV in her house and it had 'Sín sénal' on the screen, so like 'No signal' in English," says JWords. "It was perfect, like a sign." Synth lines form like contrails across the six songs, with layers of melody seeming to twirl around the electro-influenced drum patterns. One of the earliest songs JWords produced for the project, "All Caps," pairs choppy sonorous bass kicks with cascading stabs of synth and also features guest vocals from maassai.
During the mid-section of SÍN SÉNAL, the rapper MIKE's fragmented, granular vocals shift in and out of "NUMB," a track JWords based around a loop of a salsa song. "It's like a hip-hop beat, then it turns into a footwork beat, and that was the vibe," says the producer. "MIKE had told me he liked the beat so I just sent it to him. One day I went over to record him and he was using the Apple headphones that they give you with the microphone on them—so it had that distorted vibe that fit the song well."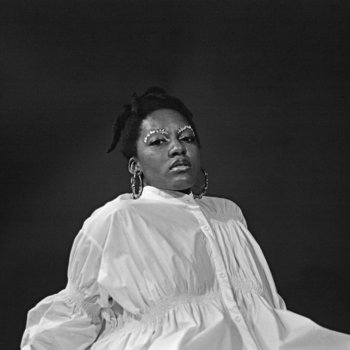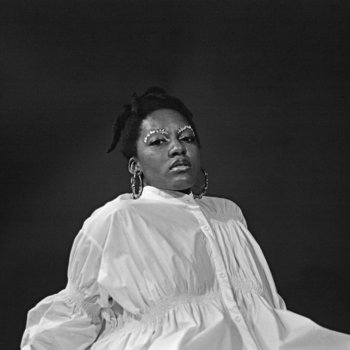 The liner notes to unsounded points of view, which was released in the summer of 2020, pitch it as a "short EP prompted by words created to summarize feelings that are difficult to describe." Unpacking the way she wrote the three songs here, maassai says, "I like to give myself writing prompts and I don't usually post them but I decided to do it for this as it's a prompted project. I challenged myself to be really descriptive and each title is a word that is a particular feeling that's difficult to describe, so I was like, okay, let me attempt to describe that."
Breaking down how the concept translates to the song "sonder," maassai says she wanted to explore "the realization that each passerby has a life that's complex and completely of their own," and how she sought to "describe that we are all living in this journey and we think it's all about us, but we don't know what the next person has been through." It's a sentiment the MC pries into over dusky keys-laced production courtesy of drummer Gengis Don, which invokes subtle chord changes to imbue the introspective track with an additionally pensive dimension. (Bonus beats: maassai also contributes vocals to the recent recording Gengis Don & The Empire Live At The Brooklyn Bowl.)
JWords describes Year 2300, which dropped in May of 2020, as "a little EP of futuristic raps and weird beats." JWords herself rhymes on opening song "can't tell me SHIT," which features her voice embedded in a melange of stamping kicks, a curtly-chopped, off-kilter loop, and extra sparky hi-hats. Elsewhere, the bass-swamped "Hands Full" hosts Nappy Nina's silky verbals, and closer "300" brings the Virginia-based MC Koncept Jack$on into the fold over a blend of celestial-tinged chimes and jittery snares and percussive taps.
As for predictions about what the year 2300 will look like? "I feel like it's going to be crazy," says JWords. "Probably robots everywhere."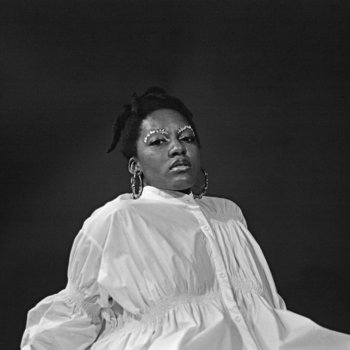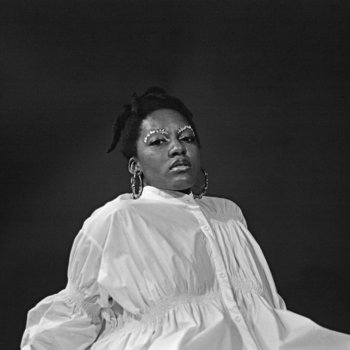 Having launched in the summer of 2019, maassai's C0N$TRUCT!0N series is intended to grow into a continuing, multidisciplinary franchise. "The first two are an exploration of taking up space as a Black person in New York City from where I'm from," she explains. "Kind of like in combat to gentrification and not really having space, or being kicked out of your space, due to someone taking over it—so it's reclaiming that space as the construction workers of society."
Each of the two releases to date has featured a different producer for every track, including beat contributions from Caleb Giles, KeiyaA, and JWords. "I'm just looking for beats that sound gritty but also don't necessarily do the most conventional things in regard to the drums and the syncopations," says maassai, pinpointing the style of production that fuels C0N$TRUCT!0N. "That's what unites the songs on the album—that gritty New York City feeling, but a bit odd."