ALBUM OF THE DAY
MIKE, "weight of the world"
By J. Edward Keyes · June 25, 2020
​
​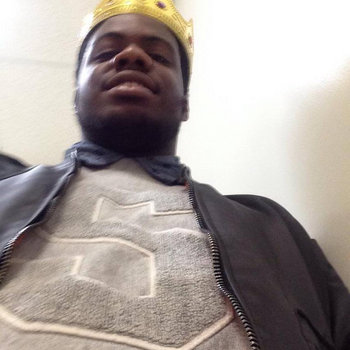 .
00:10 / 00:58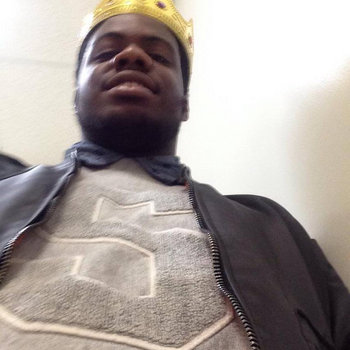 Merch for this release:
Compact Disc (CD)
In a way, it's surprising that it's taken the New York rapper MIKE this long to name an album Weight of the World. Ever since his 2017 breakthrough May God Bless Your Hustle, the chief trait that has come to define his music is his willingness to keep his emotions close to the surface. 2019's career-best Tears of Joy was a raw and moving rumination on the death of his mother, and albums like 2018's Black Soap were unsparing catalogs of insecurity and self doubt. But on Weight, his struggles are external: "I was hurtin', savin' n—s who wouldn't do the same," he raps on "No No" over a bleary soul loop, "I gave my purpose out to n—s who was choosin' fame." Betrayal is the running theme on Weight; its songs are dotted with references to double-crossers and manipulative friends, "serpents," and "leeches in your circle." The tone isn't accusatory, it's wounded; on "Coat of Many Colors"—the title of which is a reference the Biblical story in which Joseph is betrayed by his brothers—MIKE raps, "I offer n—s my advice, and they just see a fortune/ Try to lean me for it, these n—s be informants" while a sanded-down, smoked-up lounge loop spins lazily in the background, like a tonearm stuck in a locked groove. "Where was you when I sat in the rain?" he asks late in the album, "Is you stupid, or lacking a brain?" The imagery feels deliberate—he may lash out in the back half of the verse, but the first half is a heartbreaking depiction of abandonment.
MIKE has always favored production that was woozy and blown out, but on Weight, it's even more diffuse than usual, at times approaching the slowed-down hypnagogia of vaporwave. The backdrop to "More Gifts" consists of little more than a soul song snipped short and set to half speed, and "Plans" is all treble-heavy, empty-mall expansiveness. It's not lazy, just efficient; the heavily saturated sounds suit the album's somber subject matter, and the producers—primarily dj blackpower and keiyaa—save the pyrotechnics for specific, calculated moments. On the title track, the beat shapeshifts three times in conjunction with the narrative: first it's chipmunk soul; then, 90 seconds in, it abruptly shifts to call center hold music; then it shifts a third time into a rubbery, re-worked Latin soft pop ballad. Keiyaa turns "222" into a production showcase, giddily skipping keys and bass across a rippling ocean of synths. And on the album-closing "Allstar," which features an appearance by Earl Sweatshirt, dj blackpower pushes the beat deep into the background to forefront the MCs. The song doesn't offer any closure on the album's dominant theme; MIKE is too honest for that kind of moralizing, and also that's not really the point. The point is instead summarized in MIKE's final verse: "Poke a hole into my chest, watch it bleed violet." Weight of the World isn't about healing, it's about bloodletting. These 16 songs are the sound of grief in progress.