LISTS
For Fans Of: Sonic Boom's "All Things Being Equal"
By Cam Lindsay · June 11, 2020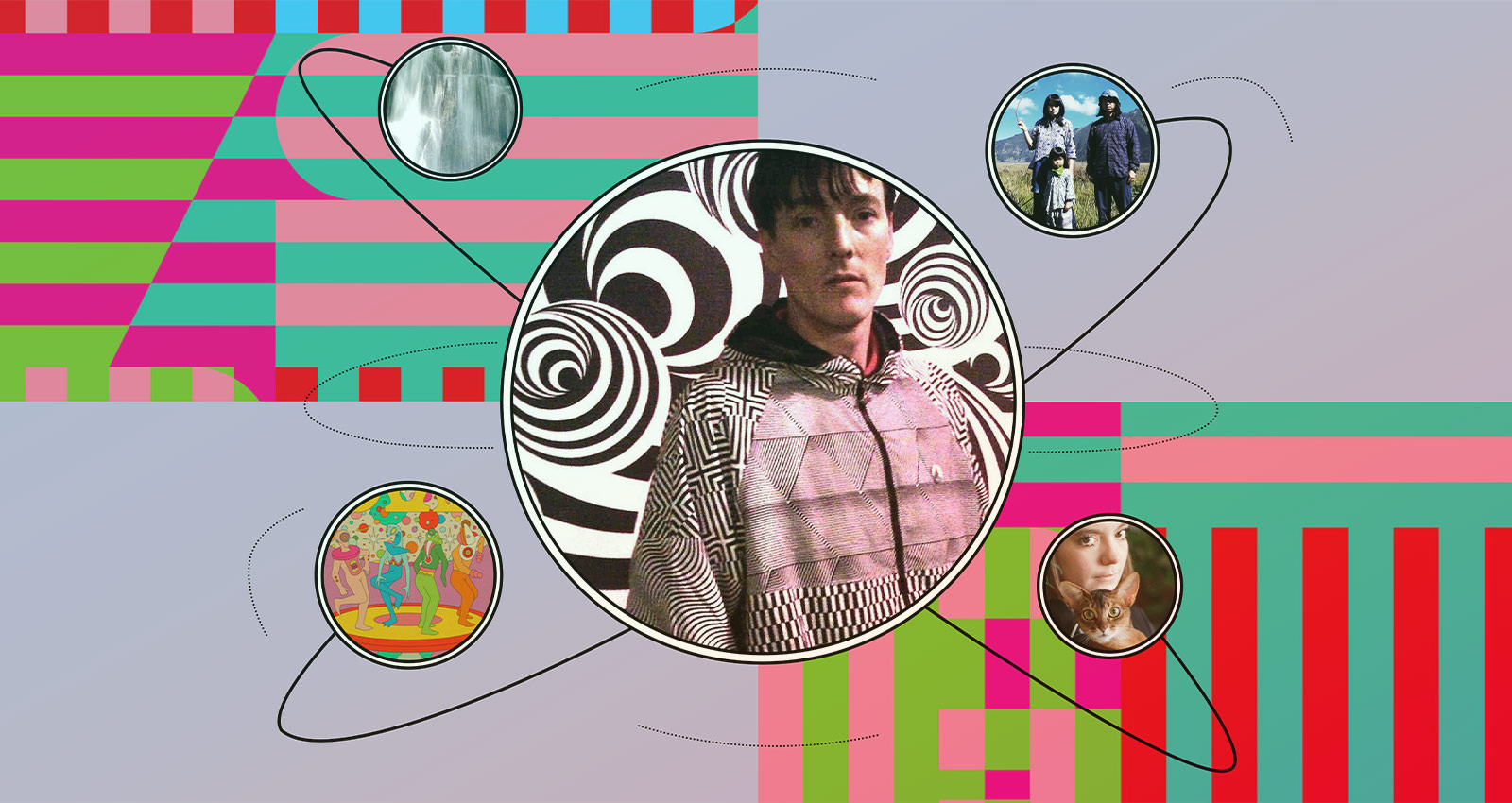 Pete Kember has been known as Sonic Boom for the better part of his life, but it's been exactly 30 years since he last released an album under that moniker. At the time he was still a member of the influential space rock outfit Spacemen 3, alongside counterpart Jason Pierce (Spiritualized). Featuring Spacemen 3, Sonic Boom's debut album, Spectrum, marked the beginning of Kember's solo career, one that would see him focus more time on other projects, such as Spectrum and Experimental Audio Research, instead.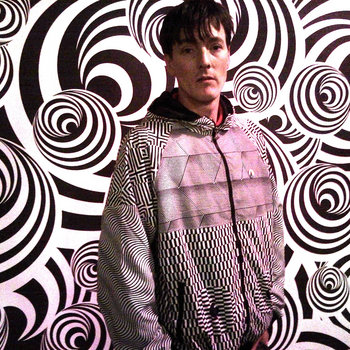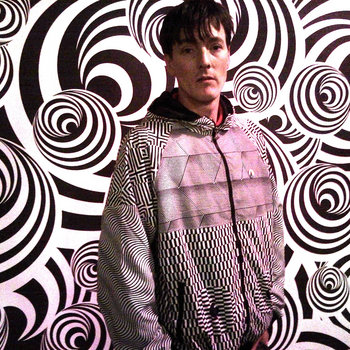 Merch for this release:
Vinyl LP, Compact Disc (CD)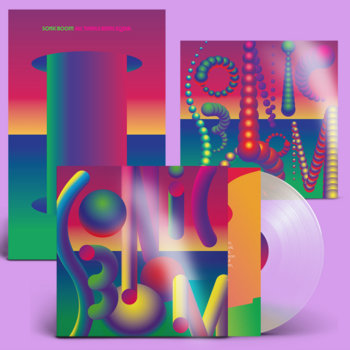 Despite only being the second official Sonic Boom album, the new All Things Being Equal (note: there is an Experimental Audio Research album by the same name; it is not the same album) shares little with the sound of its predecessor. With only a toolbox of digital and analog synthesizers at his disposal, Kember created a solitary work that is as ambitious and mind-altering as anything before it. After collaborating with a number of acclaimed artists (Beach House, Panda Bear, MGMT), Kember has stepped out from behind the curtain to share his strongest collection of songwriting in decades.
Peel back the many layers of All Things Being Equal and you will trace paths leading to other like-minded artists. Be it from Kember's heroes or his disciples, we have dissected the album and found other works that share a similar drive to expand your musical mind.
The Maximalist Meets The Minimalist
Merch for this release:
2 x Vinyl LP, Compact Disc (CD)
When Panda Bear, aka Noah Lennox, asked Kember to mix his 2011 album, Tomboy, results were so positive, he brought him back to co-produce the follow-up (Kember ended up emigrating to Portugal, where Lennox also calls home). Panda Bear Meets The Grim Reaper was a critical triumph for Lennox, and it has Kember's fingerprints all over it. Together they employed a kitchen-sink approach, building a mesmeric, transformative sound collage from catalogued samples and oscillating synthesizers. While the process of recording All Things Being Equal was stripped down by comparison, there is a distinct affinity between the two albums. In many respects All Things feels like Kember's inner minimalist reacting to the maximalist he channeled making Grim Reaper.
A Love For Both Synthesizers and Photosynthesis
In leaving Ruby, England for Portugal, Kember said he wanted to rid himself of the "urban commercialized environment." Living in one of the country's national parks allowed him to study "the power of our symbiotic relationship with nature and plants" around him. Jess Forest, who makes music under the name Castle If, also found herself embracing nature within the confines of her Toronto apartment. Surrounding herself with upwards of 40 plants, she sought to create something she called "plant music," as a tribute to her family of foliage. Using only analog synthesizers, Forrest weaves a tapestry of experimental sound, from spacey drone to library music to cosmic exotica.
Taking in the World Around You
Delia Derbyshire and Elsa Stansfield
Circle of Light
Simply put, All Things Being Equal and countless albums before it would not exist without the pioneering work of Delia Derbyshire. Best known for composing the theme music to Doctor Who, Derbyshire invented a range of found sounds and robotic noises for the BBC Radiophonic Workshop in the 1960's and '70s using musique concrète methods. In the '90s, Kember befriended and collaborated with Derbyshire, even naming a Spectrum track after her. For the 1972 soundtrack to the documentary Circle of Light, she mixed together field recordings, tape drones, and even owl samples, absorbing the scenery in a similar way to how Kember utilizes the parks and gardens around him.
Looking to the Stars Above
Merch for this release:
Vinyl LP
Much like Delia Derbyshire, composer Morton Subotnick was testing the waters with early synthesizers years before they were a regular part of pop music. The innovative work he achieved producing tones and pulses with the Buchla 100, a prototype he helped develop with inventor Don Buchla, resulted in what is considered electronic music's first full-length album. Silver Apples of the Moon from 1967 was a landmark concept at the time, giving a glimpse at the future of music to come. It's easy to hear the impression these primitive sound tests left on Kember, particularly his work as Experimental Audio Research. But it's also evident in All Things Being Equal's centerpiece, "My Echo, My Shadow and Me," a drifting piece of cosmic noise.
Music for Meditation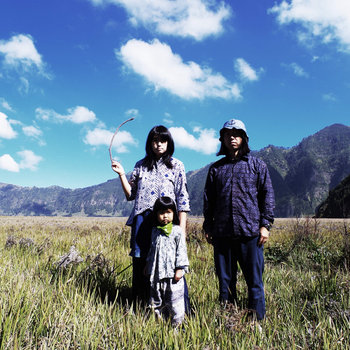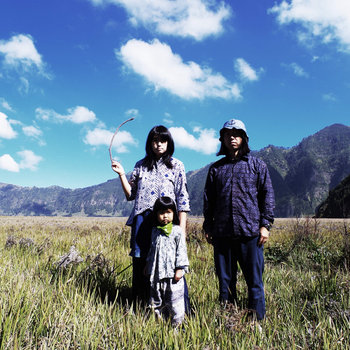 Merch for this release:
Vinyl LP
The Pan-Asian couple behind Tengger, which means "unlimited expanse of sky" in Mongolian, has quickly made a name for themselves over the past few years by constantly expanding their style of spiritual trance music. From field recordings to Krautrock to something they call "aural hang-gliding," Tengger have truly begun to put their stamp on psychedelic music. Their latest full-length, Nomad, surveys the expansive worlds of kosmische and New Age, providing a similar meditative energy as Sonic Boom's "Just a Little Piece of Me."
Finding The Beauty In Drone
Merch for this release:
Vinyl LP, Vinyl, 2 x Vinyl LP, Cassette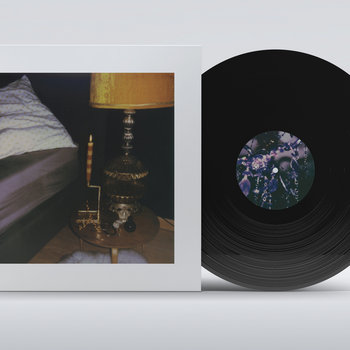 Kember has long embraced the idea of riding out one simple chord in order to build the perfect drone. Chicago-based musician Natalie Chami also shares that fondness. Under the moniker TALsounds, she has earned a reputation for composing hypnotic, improvisational music with her collection of synthesizers. On her recently released album, Acquiesce, she lays out tranquil, soft-textured soundscapes with arpeggiating notes and her classically trained, spectral voice. By comparison, Kember piles on extra layers, but there is a distinct parallel between the two artists's affinities for holding a note, heard best in Sonic Boom's whirring "On a Summer's Day" and TALsounds's "Opening."
Synthedelic Grooves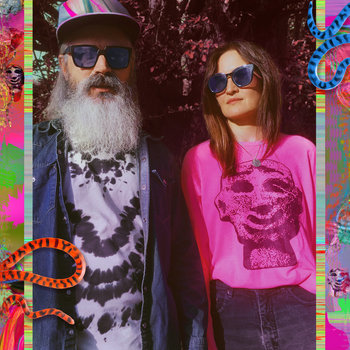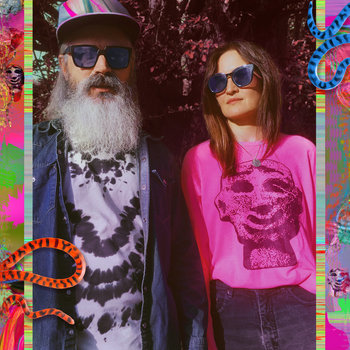 Merch for this release:
Compact Disc (CD), Vinyl LP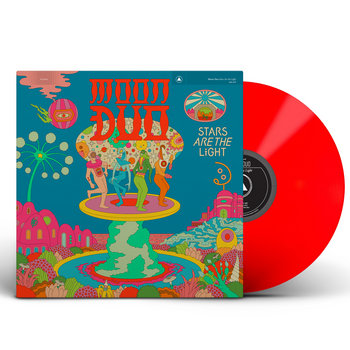 Like Kember in his early days with Spacemen 3, Moon Duo (Ripley Johnson and Sanae Yamada) spent their first decade making loud, repetitive space rock. But with 2019's Stars Are The Light, the Portland duo broke new ground, eschewing the rock influence for funk and disco. In finding their groove, Johnson and Yamada bolstered their sense of rhythm and pushed their brand of chill psychedelia into new zones. To assist them they brought Kember along for the trip, using his home in Serra de Sintra as a mixing station to channel some genuinely pacifying vibes. With its undulating synths and placid-cool vocals, All Things Being Equal's "The Way That You Live" could have easily fit on Stars Are The Light.