LISTS
A Guide to the Music of Cecil Taylor, the Pianist Who Helped Invent Avant-Garde Jazz
By Marcus J. Moore · August 14, 2020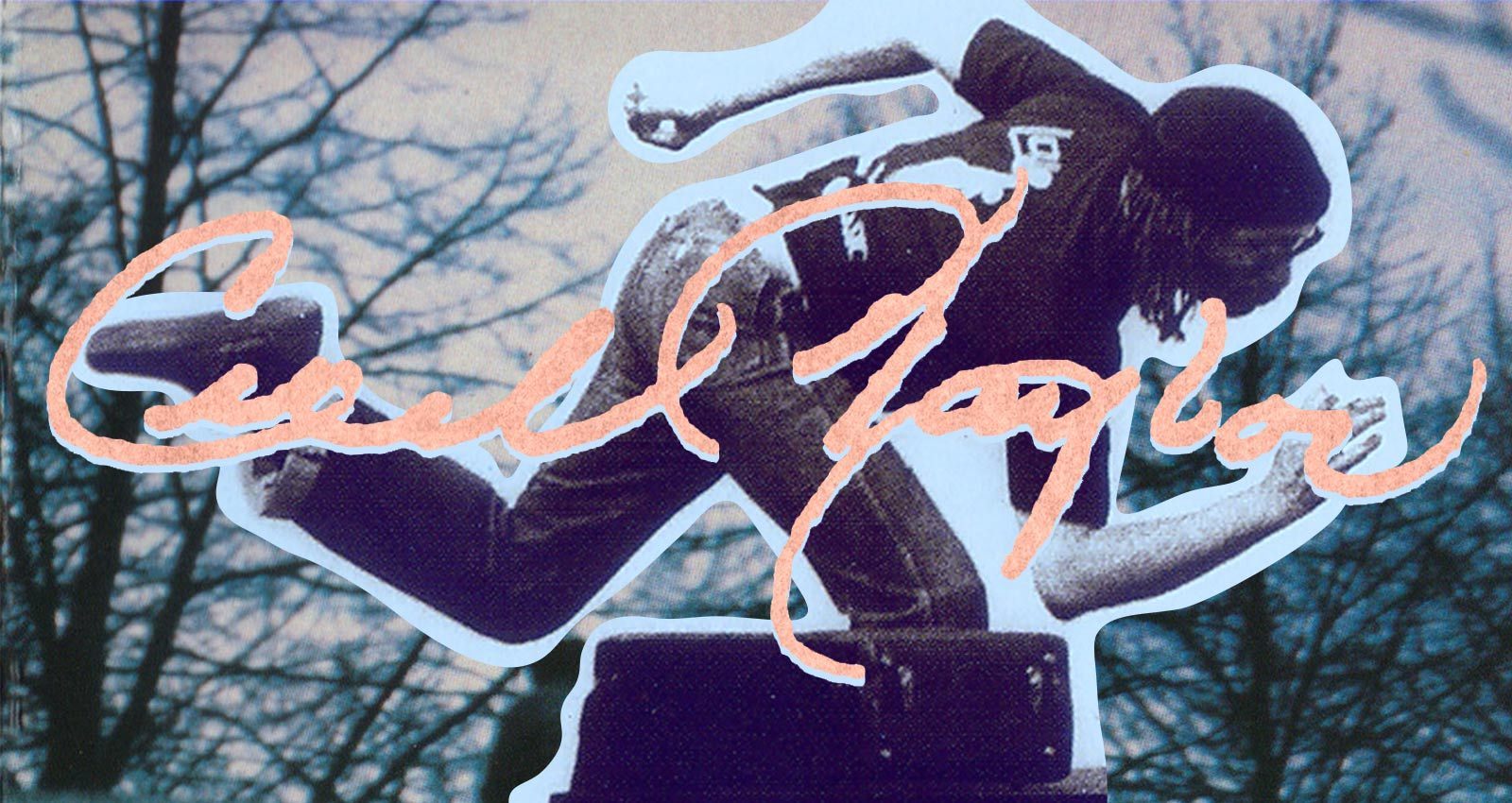 In 1959, as jazz musicians like Miles Davis, John Coltrane, and Art Blakey were releasing what many consider their defining works, Cecil Taylor and Ornette Coleman were looking toward the future. Taylor banged his piano keys to the point of breaking them, and Coleman played frenetic arrangements on a plastic white saxophone. They were laying the foundations of a style that would come to be known as "free jazz," a loose, improvised music that didn't have much use for traditional structure. It took awhile for critics to get it—if they ever really did.
Taylor and Coleman weren't exactly embraced in America—in Taylor's case, he had to go abroad to find steady work. He spent half of 1962 touring various European countries, but when he came back home, he was unable to land a gig for a year. His music was thought to be a little too avant-garde. Even as free jazz began to take hold in the mid-'60s, thanks to Coltrane, Coleman, and saxophonists Albert Ayler and Pharoah Sanders, Taylor was still considered an outlier. Few could fathom a player who'd thump the keys with his forearms, open palms, and elbows in order to get sharper chords from his instrument. As jazz critic Ben Ratliff wrote in The New York Times in 2018: "Because his fully formed work was not folkish or pop-oriented, did not swing consistently (often it did not swing at all) and never entered the consensual jazz repertoire, Mr. Taylor could be understood to occupy an isolated place."
Taylor finally gained traction in the 1970's, as free jazz evolved into a spiritual mix of poetry, polyrhythmic drums, and West African grooves. Finally, it seemed, there was an audience for Taylor's music—which, like that of other Black musicians of the era, sought to empower those enduring police brutality and systemic racism. "What white intellectuals must be confronted with is the black methodology that creates this music," Taylor told Jazz & Pop magazine in 1971. "My purpose is to carry on the tradition of [pianists] Fletcher Henderson and Duke Ellington, and therefore to reaffirm and extend the line of black music that goes back thousands of years." Along with performing and recording, Taylor taught a jazz history course at the University of Wisconsin and was awarded a Guggenheim Fellowship in 1973. He kept releasing music, putting out roughly a dozen live and studio albums between '73 and '79.
Taylor didn't slow down as he got older; in the 1980's—a down period for jazz overall—he again found favor in Europe, this time in Berlin, Germany with audiences who still appreciated avant-garde jazz. In recent years, there's been a renewed interest in Taylor's work, largely due to the rise of experimental jazz from acts like Amirtha Kidambi and Nicole Mitchell, and through labels like International Anthem and Astral Spirits. On Bandcamp, Taylor's legacy is preserved by the label Destination: OUT, a blog-turned-label with several of his late-career albums and live sets. Here's a guide to his many releases.
In 1988, Taylor went to Berlin for a month's worth of career-spanning shows. The resulting box set, The Complete In Berlin '88, contains a whopping 14 hours of solos, duets, and ensemble performances across 11 CDs. While it takes incredible patience to wade through that much music, deep listening unveils some of Taylor's most raging work. Disc 9, The Hearth, is an hourlong set of flaring saxophones and volcanic string solos, underpinned by Taylor's emotive piano chords. Those looking for a way into Taylor's latter-year work might want to start here.
As part of The Feel Trio with double bassist William Parker and drummer Tony Oxley, Taylor fills Looking with sharp stabs; his playing feels urgent against Parker and Oxley's equally intense performances. But while these arrangements feel heavy, there's a certain joyous nature to the music here that's somewhat absent from his other work in the '80s and '90s.
Though this was recorded in 1990 and released nine years later, Melancholy felt plucked right out of the 1960's. Between its far-reaching cosmic aura and atonal aesthetic, the album resurrected a bygone form of jazz, and summoned the likes of Albert Ayler and Sun Ra without losing Taylor in the process. Younger jazz listeners who like Kamasi Washington and Standing on the Corner should tap into this one.
Still very much in the cosmos, CT: The Dance Project is a sparse record with airy piano chords best suited to space travel. With song titles like "Looking into the Universe" and "Emerging from the Cosmic Exterial," clearly Taylor wanted to voyage somewhere far beyond the confines of Earth. "Willing," with all its sonic peaks and valleys, was meant to score the journey.
Over the course of his career, Taylor had been known to release albums of piano solos, like Indent in 1973 and Silent Tongues in 1975. While this might've been a risky move for other pianists, Taylor's iconoclastic playing style meant that his LPs held surprises at every turn. The Tree of Life is a solo set recorded at the Berlin Opera House in 1991. Like Taylor's other shows, it begins calmly, but by "Period 2," a marathon 44-minute track, he starts leaning on the left side of the piano, pulling thunderous notes from it. By "Period 5," he settles down a bit, trading rapturous tones for lighter ones, conjuring scenes of passing storms.
Taylor and drummer Sunny Murray knew each other from the New York free jazz scene in 1960, and became fast friends and collaborators. Two years later, Taylor and Murray cemented their partnership with the album Nefertiti, the Beautiful One Has Come, which was recorded live in Copenhagen, Denmark, and became an unlikely landmark in free jazz. It's been said that Murray, who also found greater success in Europe than in the States, was one of the few drummers who could actually keep up with Taylor's break-neck playing style. On Corona, the two veterans rekindle the spark; "Sector 2" is a scorching 48-minute track that could've been released on its own. Tracks "Sector 1" and "Sector 3" are free-wielding spoken-word cuts delving into space and other cosmic themes.
In Taylor's music, the strings are just as vital as the piano; throughout Incarnation, cellist Tristan Honsinger rivals the bandleader, drenching the record with an ominous aura. Guitarist Franky Douglas also turns in a stellar performance, plucking the instrument with a fury that Sonny Sharrock fans would appreciate. "Cartouche" is the showstopper here, a fiery 25-minute jaunt that holds steam for what feels like an eternity.
Recorded in 1993 as the Cecil Taylor Ensemble, Always a Pleasure was the first album in a while that felt full. Not that his other albums were scant, but with all these players—a drummer, cellist, double-bassist, trumpeter and two saxophonists—the music felt like a truck lunging toward you. Take the song "Second Pleasure," for instance: on paper, it's a piano solo, but with the help of bassist Sirone and cellist Tristan Honsinger, the arrangement is incredibly robust, a classical-meets-jazz tune that works equally well in ornate concert halls and grungy basement clubs.