LIFETIME ACHIEVEMENT
Rick White's Home Recorded Journey through Darkness and Light
By Jesse Locke · January 09, 2023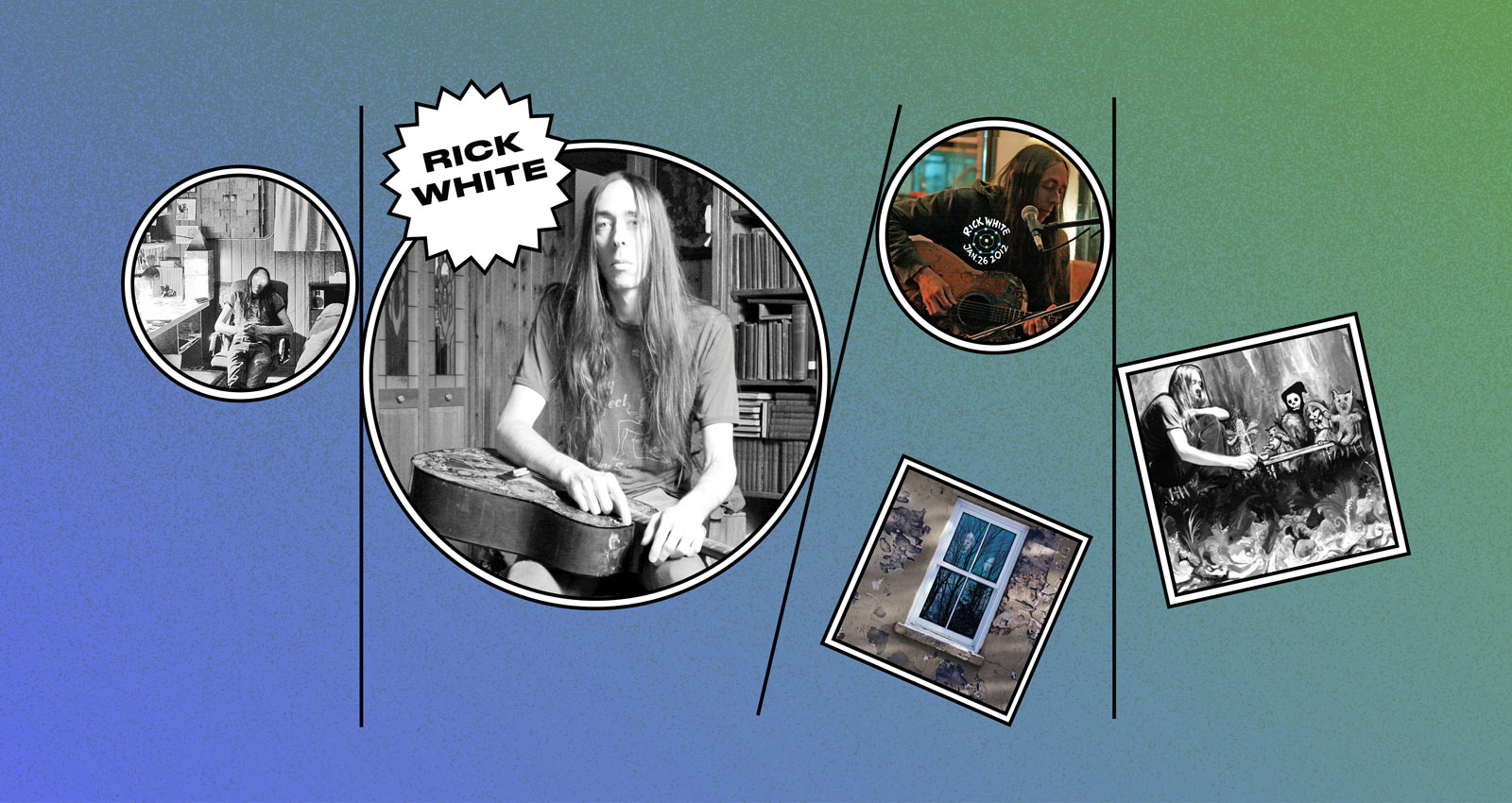 In the world of home recording, Rick White is a hero.
Born in Moncton, New Brunswick, his band Eric's Trip became the first Canadian act signed to Sub Pop in the early 1990s. Alongside launching the career of Julie Doiron, the quartet's fuzzy four-track recordings with heart-wrenching lyrics, squalls of guitar noise, and submerged pop hooks loom large for countless artists making music in their bedrooms. Phil Elverum, Fred Thomas, and Sloan have all cited Eric's Trip's fiercely DIY ethos as a key influence, using limited technological means to record and release albums on their own terms.
"I've never been good at doing what I should do," says White in a rare phone interview from his remote Ontario home. "I've always just done what I want to do. That's good for creativity but probably not good for keeping a business together. In the end, Eric's Trip felt like it became a business, so I decided I'd rather just do things at home."
After disbanding the group midway through a 1996 American tour, White shifted his focus back to spontaneous creativity. Until the late '00s, he recorded songs daily, the music becoming increasingly psychedelic while White descended through the band names Elevator To Hell, Elevator Through Hell, Elevator Through, and eventually just Elevator. Solo projects and collaborations such as The Unintended with members of The Sadies and Blue Rodeo continued this streak before White stepped away from music in the early 2010s.
Fortunately for fans, after digitizing his original DAT tapes, the sprawling discography of the lo-fi luminary is now preserved on the Rick White Archive Bandcamp page. Collecting over 40 albums in chronological order from early teenage bands to his most recent releases, these expanded editions include demos and rarities plus extensive, diaristic liner notes. "Bandcamp is an amazing place to do this stuff," says White. "If you go through everything in order and read about the releases while you're listening, you can get the whole story."
Growing up in the 1970s, White's musical interests began with his older sister's record collection, tuning in to the folky sounds of Crosby, Stills, Nash & Young, and Simon & Garfunkel. As he hit puberty and picked up his first guitar, a new circle of friends introduced him to bands like Iron Maiden and Mötley Crüe. Heavy metal, with its onslaught of noisy aggression, appealed to White, but when he became a skateboarder, the tapes blasting in a boombox next to the mini-ramp in his backyard were replaced by hardcore classics like 7Seconds' The Crew. "That album's lyrics made me think," says White. "They weren't just singing about having fun. They were talking about love, but it was still fast hardcore." This contrast of cranked-up guitars with deeply personal lyrics would become a hallmark of his future songwriting.
Eric's Trip was formed in the summer of 1990 after White began a relationship with Doiron. Joined by guitarist Chris Thompson and drummer Ed Vaughan, the four-piece took their name from a Sonic Youth song, sharing the NYC noise rockers's loud-quiet-loud dynamics. Early releases recorded at White's Moncton home studio, dubbed Stereo Mountain, prove that sunny melodies beaming out from the scuzz were part of Eric's Trip's music from the very beginning, with whispered vocals pushed so far to the front of the mix that they became uncomfortably intimate. The band's sound crystallized on their fourth cassette Warmgirl when they were joined by powerhouse drummer Mark Gaudet and continued to evolve across their three albums for Sub Pop.
White has never talked about his queerness in interviews but has questioned his sexuality in lyrics as far back as Warmgirl's buzzsaw title track, declaring, "I'm not really gay, I think" while sounding unsure. He still doesn't like to be boxed in by titles. "I think people should just be humans. As long as we keep putting labels on ourselves, it makes things so complicated. I've never thought of calling myself something particular." During the band's early days, he put these questions to bed by embodying an androgynous persona mirroring the fluidity of his musical approach. "I created this longhaired Rick character, so I decided to stay that way for public consumption," White shares. "I never wore men's clothes or women's clothes. I was just this either/or person making creative music, and I've always stuck with that."
In the latter half of the '90s, the members of Eric's Trip drifted apart after White and Doiron broke up, he began dating musician Tara "S'Appart" Landry, and Thompson moved out of Moncton. "When you're in your early 20s, you're evolving as a person," says White. "We tried to keep the band going because we were still pretty successful, but it was hard to keep it together. Tara and Mark [Gaudet] were always around, so Elevator seemed like the obvious thing to focus on."
White continued his relationship with Sub Pop, releasing several Elevator To Hell albums with the Seattle label before going his own way. Smoking hash and tripping on acid led the new band into heavier musical territories throughout their development, with stoner rock riffs drizzled in lysergic studio effects. In the Bandcamp liner notes of Elevator's outtakes collection More Taste of Complete Perspective, White writes that "we came upon a nice connection for super clean liquid LSD, and this started a new level of exploration that would vividly color 1999. The whole process of creating and making recordings now felt extra profound and magical, and as we went deeper, it all started pouring out in abundance."
When living in Moncton became too expensive, White and Landry moved to Toronto. Their early 2000s era in a Queen Street West apartment led to a friendship with the late guitarist Dallas Good of The Sadies, along with introducing White to Brian Taylor, his partner in the record label Blue Fog Recordings. At this time, White was fed up with releasing vinyl through other labels and shifted his output onto CD-Rs. Taylor convinced him to invest money into making the albums more professional, and they began releasing White's music alongside other artists such as Jennifer Castle, André Ethier, and One Hundred Dollars.
Following a trilogy of solo releases as RickWhiteAlbum, and producing Doiron's 2012 album So Many Days, White hit a wall. "After making my album 137, everything I did felt the same to me," he says. "I didn't have any new ideas or anything I wanted to try." This inspired an entirely different creative pursuit: building remote control trucks, filming them driving through the woods of Ontario, and posting videos on YouTube as Headquake137. He has joked that these miniature trucks became far more popular than any of his bands. "I entertained myself for eight years before I got back into making music," says White. "It was good for my brain to take a break, and I could still be really artistic with it."
While revisiting nearly 50 two-hour-long DAT tapes containing everything he recorded from the second Eric's Trip album Forever Again to Elevator's 2002 album Darkness Light, White felt like he was hearing many of his songs for the first time. "Most of them were fully done because that's how I would entertain myself," he says. "I would write a song, slowly add everything, including drums, then move on to the next thing. Because I recorded most of the songs in a single day, I would think, 'Fuck, I don't remember this one at all. Holy cow, eh?'"
Blue Fog has expanded to include vinyl reissues from Eric's Trip and Elevator, plus White's current releases. Content in his creative ambitions, with other projects such as painting psychedelic pet portraits, he is less concerned with scaling up than self-perpetuating. "We started the label out of necessity and have never taken it that seriously," says White. "We don't hire publicists, take out ads, or anything like that. Our goal isn't to see how many more we can sell, just to cover the costs. We put the profits from each record into the next one, so we're never losing money. We're able to release a few vinyl records every year, and that's great."
When asked if the Rick White character he created in the days of Eric's Trip is similar to the person he is today, White says he occasionally "felt like I had to put on a costume of myself" but has gained perspective since moving away from Toronto to a remote location. "After my acid experimental days, everything was pretty surreal," he laughs. "Now that I'm out here, I feel like I'm a different person who has to deal with the history of someone else, but I like that." As his own archivist, he feels honored that fans are interested in hearing the music he recorded decades ago, encasing himself in amber while looking ahead.
Here are 10 releases from White's vast, ongoing archive, showcasing the various ways he has balanced noise with pop, intensity with introspection, and darkness with light.
---
.
00:10 / 00:58
At age 16, White and a group of friends from the Moncton skate scene formed the hardcore band The Underdogs, featuring Michael Feurstack (Snailhouse, Wooden Stars) on vocals. White's bass barrels ahead at top speed on songs like the aptly titled "Too Fast," but there's already a hint of vulnerability in their decision to cover Black Flag's "Depression," opening up about mental health struggles at a young age. "My junior high was really tough," says White. "It was full of bullies, and I wondered if the whole world would be like that. Then I realized not everyone was tough and into fighting. With skateboarding and hardcore, you could still be aggressive, but it wasn't just about macho posturing."
.
00:10 / 00:58
Following their first three cassettes, Eric's Trip reached an early apex with 1991's Warmgirl. The album's lyrics offer an intimate glimpse into White and Doiron's relationship, alongside their obsessions with aesthetics like hair. Somber acoustic guitars and screeching violins are juxtaposed with a jokey Madonna cover, while the original version of "Blinded" is a barrage of amplifier worship and harrowing screams. Yet the biggest difference is new drummer Mark Gaudet, whose monstrous drum rolls give the band a jolt of energy like a souped-up engine installed in a jalopy. "It was just so much fun to play with this amazing drummer," says White. "All of a sudden, it felt like we had Keith Moon or Mitch Mitchell in our band."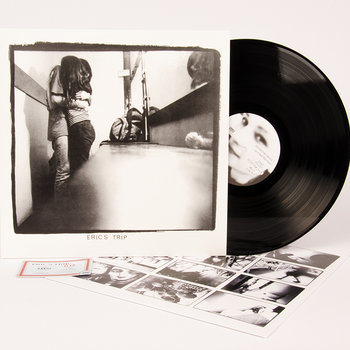 .
00:10 / 00:58
Merch for this release:
Vinyl LP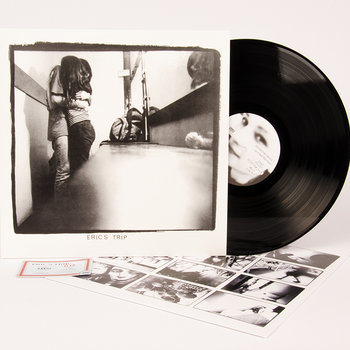 Romantic and platonic relationships were a frequent topic of Eric's Trip lyrics, culminating in the pained songs of their Sub Pop debut, which is celebrating its 30th anniversary in 2023. Love Tara remains a high water mark of home-recorded music, its hushed acoustic songs contrasting with electrified freakouts. In the blurry transition between White's breakup with Doiron and the start of a new connection with musician Tara "S'Appart" Landry, the two singers bare their emotions like bloody slabs of meat on a plate. On "Secret for Julie," the ache in Doiron's deadened voice is palpable when she sings, "You really hurt me/ You make me feel like it's all my fault." White and Doiron would go on to mend fences, and he produced three of her solo albums, but these songs are a beautifully brutal document of their dissolution.
.
00:10 / 00:58
Merch for this release:
Vinyl LP
Despite the emotional strain on the band's two singers, Eric's Trip continued with their second album for Sub Pop in 1994, once again recorded in White's Stereo Mountain home studio. "At the time of Love Tara, we were still listening to lots of My Bloody Valentine, but by Forever Again, we were buying all of these cheap records from The Beatles and The Electric Prunes," he says. "I was starting to hear that '60s separation with things like drums in the left speaker and wanted to record our music in that style." These influences lend their songs a newfound clarity, like the ear-catching "View Master," on which White sings about wearing girls' clothes while propelled by Gaudet's thunderous drums. Elsewhere, he and Doiron's lyrics remain painfully honest as their voices harmonize on the heartbreaking "December '93."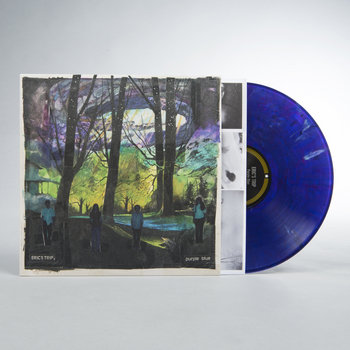 .
00:10 / 00:58
Merch for this release:
Vinyl LP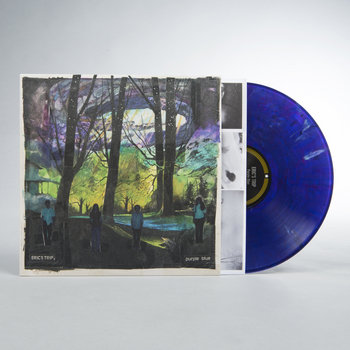 For their third album, Eric's Trip ventured into a larger studio in the basement of Chicago Mastering Service, recording live off the floor with engineer Bob Weston. "Purple Blue was less creative in a way, as opposed to us working together in our apartment trying to make these weird records," says White. "I'm glad we did it that way now because it captures the live sound of the band, which we didn't do on Love Tara." Of course, Purple Blue is still plenty weird, beginning with a disorienting eight-minute medley. Songs become tightly compact from there with Doiron spotlights, shoegaze in waltz time, and punky rippers. On the standout "Sun Coming Up," White sings, "I'm sick of writing love-gone-wrong songs/ Sick of even trying sometimes." Listening in retrospect, it's clear their trip was coming to an end.
.
00:10 / 00:58
Perplexis is an outlier in White's various solo projects. Recorded primarily on his Yamaha PSS-270 synthesizer, its overloaded electronic sound, with squelchy keyboard melodies and brittle preset rhythms punched up to frenzied drum & bass tempos, creates a world within itself. Originally released as a hyper-limited CD-R on his early 2000s DIY label Great Beyond Recordings, Number Seven is a unique and rarely heard offering from an artist known for noisy guitars. "I remember thinking at the time that the only way to convey a true psychedelic experience was to have the music warp and fall apart like perception does," writes White on Bandcamp. "Well, like my perception at the time, anyway."
.
00:10 / 00:58
Elevator's Darkness Light stands as one of the most fascinating releases in White's discography, its conceptual song cycle traveling through heavy, brooding nihilism into laid-back stoner folk with a dense, 13-minute sound collage serving as the transition. Despite the fact that it was recorded in Blue Rodeo's studio with contributions from the Sadies' Dallas Good, every moment feels hallucinogenic. "Due to the dark state of mind I was in, I wanted the album to sound really strange and thick, all liquidy in a crazed manic fog," writes White. "We intentionally played all the tracks loose and strained, as though it all could crash apart or melt into tape hiss and noise at any time. Even the 'Light' songs were disjointed and dripping like a wet blanket."
.
00:10 / 00:58
Continuing his collaboration with Dallas Good, The Unintended also features fellow Sadies sibling Travis Good and Blue Rodeo's Greg Keelor. It's wonderful to hear White's voice backed by the skilled instrumentalists' twangy guitars and shuffling rhythms; swirling, psych-dappled cuts like "The Collapse" and "Bells of War" sound like a softer version of Elevator. The expanded reissue from Blue Fog adds home demos and live recordings, plus covers of songs by Gordon Lightfoot and Love. "I felt like part of their family," says White about the Good brothers. "I wasn't completely aligned with their music because I don't have much country in me, but at the same time, we totally hit it off. I could write country enough to do folk rock, which is how The Unintended ended up."
.
00:10 / 00:58
After a decade of silence, White's voice returned on this 2019 collaboration with fellow home recording psych artist Eiyn Sof. The duo previously worked together on her 2009 album Bloodstreams, released by Blue Fog, and they craftily completed The Opening over email. It felt like a miracle when these pulsing songs with scorched guitar solos and dramatic mellotron flourishes first popped up on Bandcamp. "We planned to sing every line of every song together completely, sometimes as a duet and sometimes as a choir," writes White. "Another conscious effort was to keep the album peppy and electric, leaning away from acoustic folky sounds and more into a heavy, spacey fairytale vibe."
.
00:10 / 00:58
In the past four years, White has reopened his musical floodgates, releasing a solo album, forming a new hardcore band, and covering Sloan's Peppermint EP. Yet nothing feels as personal as this raw, psyched-out collection of Sadies covers, released as a tribute to the late Dallas Good, who tragically died of natural causes at age 48 in February 2022. "I still have dreams about him," says White. "We were very close, and even when we were far apart, we would talk on the phone. I felt so much guilt because of the times in the last few years when I was supposed to call him back and didn't get to tell him about this or that. It's weird to not have him around because it was just so sudden." Released on Blue Fog with the blessing of the band, this loving project helped White get over the loss of a close friend. "It's been a great way to really get inside of their lyrics and musicianship at a much deeper level," he writes. "Long live The Sadies."