LISTS
Exploring the Cosmic Americana of Dallas Good and The Sadies
By Patrick King · April 25, 2022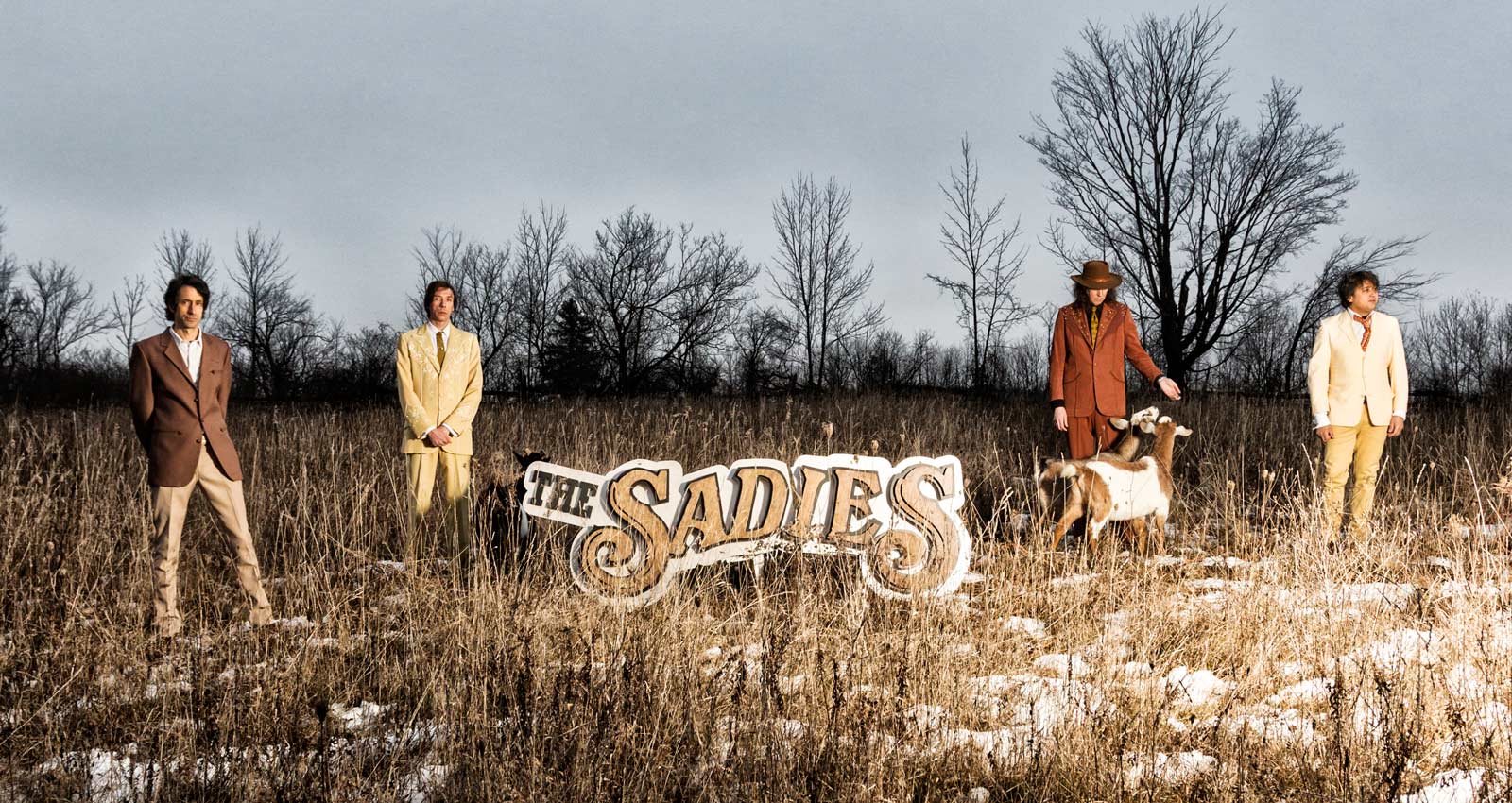 When news of musician Dallas Good's tragic passing from heart complications at the age of 48 began circulating back in February, it quickly became clear that the music community had lost a giant. As the creative engine behind the long-running and beloved Toronto band The Sadies—with his brother Travis on guitar, bassist Sean Dean, and drummer Mike Belitsky—Dallas was a once-in-a-generation guitarist and songwriter, capable of blending country, '60s garage, and psych, surf music, and gothic Americana into a sound that was all his own.
Born into a musical family that went back generations, Dallas and Travis's uncles Brian and Larry were members of the Ontario bluegrass and country group The Good Brothers. By the time The Sadies were formed in 1994, Dallas had already earned a reputation as a stellar musician from his work in the scuzzy power pop band The Satanatras. In their early days, The Sadies played their own brand of turbocharged Spaghetti Western-style instrumentals. But as Dallas came into his own as a writer, the group's music evolved, resulting in songs that conjured ghosts from a different time.
With his tall frame, dark hair, and permanent smirk, Dallas assumed the role of master of ceremonies during The Sadies's jaw-dropping live shows, where the band led audiences through a revue of American music's secret history. Dallas's warm, cavernous reverb was the perfect foil for Travis's chicken-picked Gretsch. Onstage together, the brothers offered a lesson in showmanship that few bands could rival. They seemed to be of one mind when it came to vocal and instrumental interplay—at times even playing one another's instruments while they were still strapped to their respective bodies.
Dallas was also highly sought after as a collaborator, often with The Sadies as a backing band. Between proper Sadies albums, they worked on collaborative albums with Neko Case, John Langford of the Mekons, R&B singer Andre Williams, Heavy Trash, John Doe of X, Jerry Teel & The Big City Stompers, Gord Downie of The Tragically Hip, and many more.
In some ways, The Sadies were the torchbearers for the tireless work ethic and musical mastery of Northern heroes The Band. (They were, in fact, asked by Garth Hudson himself to play on a few songs for his 2010 compilation Garth Hudson Presents: A Canadian Celebration of The Band, even backing Neil Young on "This Wheel's on Fire.") With a life and career that produced such a vast amount of music, it's a fool's errand to try to play favorites with Dallas's prolific body of work. Instead, we offer a collection of releases that provide an entry point to Dallas Good and The Sadies's unique brand of cosmic Americana.
---
Early in their career, The Sadies developed a take on Western swing and surf music that astonished live audiences with the guitar firepower from Dallas and Travis. Their supernatural abilities as a live band were serviced wonderfully by legendary engineer and producer Steve Albini, whose naturalistic approach to recording caught the essence of The Sadies on their first full-length, 1998's Precious Moments. You can hear their affinity for and knowledge of classic country music on covers of traditional tunes like "Little Sadie" and "Pretty Polly." But the majority of the album is given over to instrumental tunes that imagine The Ventures performing the Ennio Morricone songbook. The high noon showdown of instrumental "Cheat" remained in the band's setlist up until Dallas's passing, setting rooms ablaze. Another highlight is the ballad "Cowhand," featuring Neko Case on lead vocals. Dallas would later team up with Case on her 2000 album Furnace Room Lullaby, and The Sadies would collaborate with Case frequently throughout both of their careers.
Andre Williams & The Sadies
Red Dirt
When "Shake a Tail Feather" singer Andre Williams experienced a career resurgence in the late '90s, his new label Bloodshot Records partnered him up with The Sadies for 1999's Red Dirt. Save for a few covers like Johnny Paycheck's "Pardon Me (I've Got Someone to Kill)," the majority of the songs on the album were co-written by Dallas, who was more than game to keep up with Williams's braggadocious persona. The thirsty country-stomp of "She's All That (And a Bag of Potato Chips)" is a highlight, and lines like "Just look at them stitches/ About to bust them britches/ Bring out the beast in a brother/ Sure would like to have her for another" proved Williams still had vinegar in him, while The Sadies's sticky country-blues showed the band was more than able to get down. Best of all is the gothic ballad "I Can Tell" which could slot perfectly alongside anything in Tom Waits's post-Bone Machine catalog. The band would connect with Williams one last time for Night & Day in 2012, before he passed away in 2019 at the age of 82.
The Sadies always found a way for psychedelia to seep into their sound, but on their sole album as members of the Canadian supergroup The Unintended, garage rock and country take a backseat to dreamlike acid-folk experimentation. The album marks Dallas's second collaboration with Eric Trip's Rick White, after recording as a member of White's long-running project Elevator. After 2002's Darkness Light, the rest of The Sadies were invited to join in on the fun. With all four members of the band backing White and Blue Rodeo's Greg Keelor, the laid-back weirdo-Americana orchestrations surround you, and the album's 16 tracks drift by with the same subtle surrealism as microdosing mushrooms. The Unintended is a solid representation of the way The Sadies bring their distinct personality as a band to a collaboration while not resting on their usual influences.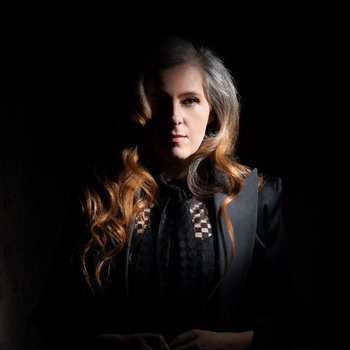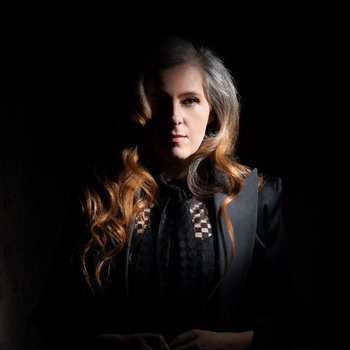 After lending vocals to The Sadies debut and working with Dallas on numerous projects, including her 2002 breakthrough Blacklisted, Neko Case was looking for a way to work with the band at the height of their powers. "I really wanted to make a record with the Sadies," Case told Chicago Sun-Times reporter Jim DeRogatis, adding "my favorite Sadies experience is the live Sadies, and I thought this would be the best way to capture that." Pulled from three shows during a tour in 2004 with The Sadies as her backing band and frequent collaborators Kelly Hogan on backing vocals and Jon Rauhouse on banjo and pedal steel, this set features reworkings of older material— including Blacklisted's title track—as well as a slew of rocked-up covers, like Buffy Sainte-Marie's "Soulful Shade of Blue" and Loretta Lynn's "Rated X." While Dallas and The Sadies would show up on future Case masterworks like Fox Confessor Brings The Flood, no other release captures their creative friendship in full bloom like this one.
Merch for this release:
Compact Disc (CD), Vinyl LP
In many ways, 2004's Favourite Colours was the album on which The Sadies come into their own as a creative force. Dallas's strengths as a songwriter were at an early peak, and songs like "Translucent Sparrow" and "Song of the Chief Musician (Part 2)" sound like lost singles from the psychedelic country-rock explosion of the late '60s. After years of honoring the history of country, bluegrass, garage, and psychedelic music, Favourite Colours is the first album where all of those influences blend together in a cohesive way. "We're not into emulating anything," explained Dallas of the band's creative process in an interview with Country Standard Time. "But there's no question that some things were mastered by certain people, and that becomes a trademark. A trademark, which I feel we've sort of created. We certainly have a stamp. And we're happy with that, even if it's a completely vague stamp." After this album, Dallas's writing and the band's sound continue to deepen into something uniquely their own. Idiosyncratic rock icon Robyn Hitchcock lends vocals to one of the album's standouts, closing track "Why Would Anybody Live Here?" In the song, Hitchcock asks, "Why would anybody with integrity exist?" All he had to do was look over in Dallas's direction to find that answer.
Merch for this release:
Compact Disc (CD)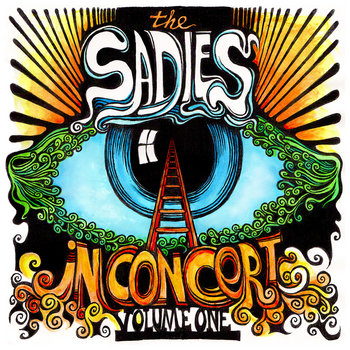 As good as they could be on record, the true gateway to understanding The Sadies was to see the band live—preferably, in the rowdiest, cheap shot-and-beer combo bar with whatever could pass as a "stage."  Recorded over a two-night run at Toronto's 600-cap venue Lee's Palace, In Concert: Volume One is the ultimate document of The Sadies at their peak as a live band. The collection contains a marathon selection of Sadies classics, and a stacked lineup of high-profile collaborators from across their career—like Jon Spencer and Matt Verta-Ray of Heavy Trash; Neko Case; John Langford of the Mekons; Gary Louris of The Jayhawks; and many more.
But the greatest quality of In Concert is that none of the high-profile guests overshadow The Sadies and their livewire abilities on stage. Even while backing Louris on the Jayhawks's "Tailspin" or Case's classic "Hold On, Hold On," Dallas and Travis's guitar interplay never overpowers, but still inspires awe. Like every collaboration Dallas and the band had been a part of over their long career, their playing always met the moment. Like a Last Waltz for a band that seemed to be just getting started, In Concert: Volume One could be the essential entry point for those looking to learn more about one of the greatest live bands that ever were.
Merch for this release:
Compact Disc (CD), Vinyl LP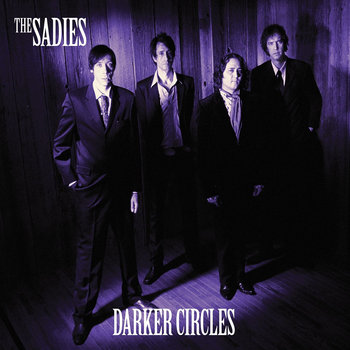 After their 2007 album New Seasons, where the band dug deep into Nuggets-era garage rock, and a collaborative album with X frontman John Doe that explored honky-tonk balladry, The Sadies returned in 2010 with their masterpiece, Darker Circles. Dallas's abilities as a lyricist and songwriter reached staggering new heights. Many of the songs are full of regret, pain, and longing, like the mesmerizing ballad "Tell Her What I Said" and the propulsive album opener "Another Year Again." On the latter, Dallas depicts the depths to which he could sink without absence of love and purpose: "We all thought we'd be someone/ When a man's promise means nothing/ Against the will of his God," he sings, "You can't serve two masters/ No matter the cost."
The album's theme is more solemn than anything that Dallas had ever attempted before, an approach he explained in an interview with Kerry Doole of Exclaim! in 2010. "I guess up until now I've been writing more about death 'cause I thought that was a heavy thing to write about," he said. "Now, I like writing about dying, because that seems a little heavier. I guess that's the shift in my approach to writing. This time, I decided to beat around the burning bush a little less. My tongue is never in my cheek on this record, but it wasn't exactly an attempt to send a dark, profound message." Dallas and the band's work on Darker Circles was shortlisted for the Polaris prize that year, but lost out to the album Les Chemins de verre by Karkwa.
Merch for this release:
Vinyl LP
It would be easy for any artist to enlist The Sadies as a backing band simply to glean some of their cosmic-Americana magic, but when the late Gord Downie of the legendary Canadian alternative rock band The Tragically Hip recruited the band for his 2014 album And The Conquering Sun, the two artistic forces approached the project as equal collaborators. Both Downie and the Sadies brought out new and exciting qualities in one another. Songs like "It Didn't Start To Break My Heart Until This Afternoon" rock more aggressively than anything in the Sadies catalog. The real showstopper, though, is "Los Angeles Times" which sounds like the missing link between The Who and The Byrds.
While it may not be apparent, given his roots and traditional leaning work with The Sadies, Dallas cut his teeth listening to punk and hardcore as a teenager in the '80s. He got to relive those days when he stepped in as a member of the Fucked Up-affiliated Toronto hardcore band Career Suicide on their 2017 EP Machine Response. While his playing is never over-indulgent, he more than keeps up with the frenzied pace. His feedback-drenched leads on songs like the chaotic "Break Away" level up the insanity on the group's already brain-breaking brand of no-frills hardcore.
Merch for this release:
Compact Disc (CD), Vinyl LP
The Sadies released their final studio album as a band in 2017 with Northern Passages. With Dallas taking over production duties, the album explodes with a sense of urgency. As always, the guitar interplay and vocal harmonies from Dallas and Travis remain the band's most valuable pieces of artillery. But the relentless power-chord heft on "Another Season Again" and Dallas's brain-piercing fuzz tones on songs like "There Are No Words" or "The Element Song" brought things to a whole new level. On "It's Easy (Like Walking)" the band teamed up with Sadies super-fan Kurt Vile for a song that ranks high in both of their sterling discographies.