LIFETIME ACHIEVEMENT
A Guide to the Music of Fred Thomas
By Erin Margaret Day · August 10, 2021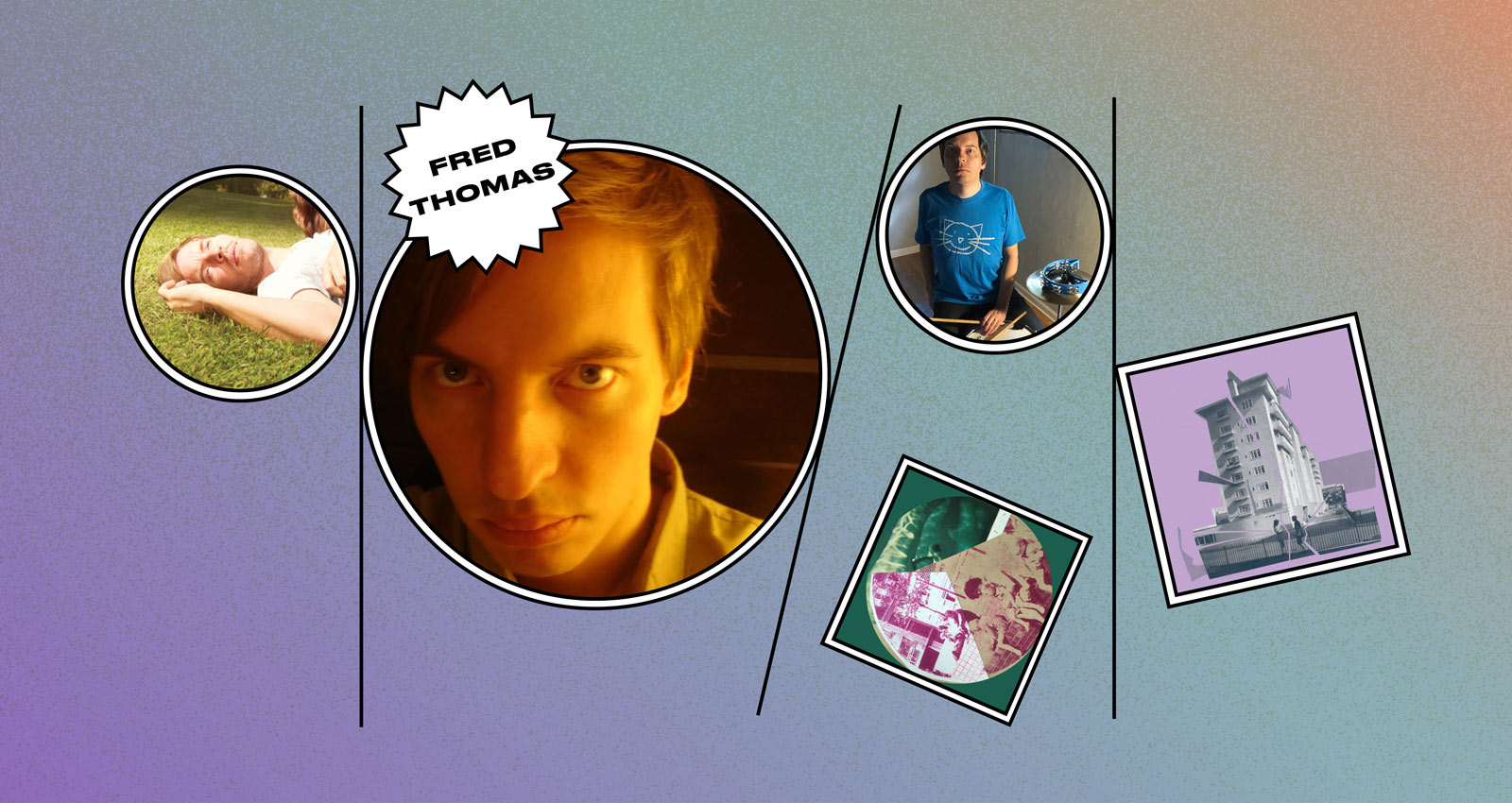 It's unlikely anyone besides Fred Thomas will ever hear all of the songs he has recorded and released. A lot of people may only know him from individual projects he's been associated with without realizing the diversity of his output or his remarkable longevity. Beyond his nearly three-decade career in independent music, playing solo or with various bands under many different monikers, Thomas has written and recorded songs basically every day since he learned how to use his first four-track recorder in high school. Even those who own a good deal of his music will likely always have incomplete collections, due to how much of it has been self-released, posted on blogs that aren't accessible anymore or require very specific search criteria to find, on CD-R comps that have eroded over time and tapes that have never been digitized, or released on small labels in limited runs. Thomas himself may only come into contact with one of his releases when someone happens to bring a haul of music which includes some long-forgotten thing that he made to exchange into the record shop he works at. It is essentially impossible to be completely aware of how wildly prolific he is.
"I grew up with a lot of friends who were part of the Michigan noise scene, and one of the main things I took away from observing how they operated was the idea that everything you create is part of a larger flow," Thomas says. "Nate [Young] from Wolf Eyes once gave an interview about how they put out a ton of limited run tapes, CD-Rs, etc., that he thinks of more as 'research and development,' documents of experiments and steps along the way to more fully realized albums. As someone who's recording every day, I felt a lot of freedom thinking about this concept. It validated a sense I'd had that even the rougher-edged tapes and half-complete songs had value, and the fully formed statement wouldn't be the same without them."
Even so, Thomas has found that keeping a complete archive feels a bit self-obsessive and that perpetually returning to things you once made can prevent forward movement. "I'm not especially into being perceived as someone who's in a million bands and is always involved; it's just been something I've cared about so much since childhood that it ends up being what happens," he explains. "I feel like every region has that one person who's in seventeen bands and doing a bunch of stuff kind of manically/attention-seekingly, like they want to have that status as a mover/shaker. Over the years, I've spent time playing music, touring, and recording with my friends as a primary form of hanging out that's far more about our connections and creation than any kind of public sharing."
"The openness to engaging with new sounds was also something I got from my early teenage years in the Ann Arbor music scene," Thomas explains. "I had an older friend who worked at this t-shirt shop and I'd skip school to go there and just hang out with him all day and listen to music. Lots of snowy days skipping from Ornette Coleman to the Butthole Surfers to Unrest to Bill Withers and the Velvet Underground all in the course of a few hours. Ann Arbor to this day still has one of the most amazing college radio stations, WCBN. That was another huge resource for wide-ranging styles and an unspoken sense that it's good to be aware of a spectrum of cultures and music. Those times quickly undid any kind of closed-off mentality I might have been moving towards and kept me open to any and all new sounds."
While he has moved around a lot in his life starting at an early age—something that may have subconsciously prepared him for touring—the place he has spent most of his life factors heavily into who he has become. "Having [spent] my formative years in the mid-'90s Ann Arbor/Ypsilanti freak scene had a bigger impact on me than I can adequately state. Most people feel that the times and places where they spent their youth were special, but the scene I came up in was beyond magical, and full of creative minds who also went on to spend their entire lives making music and pushing themselves in new artistic directions," Thomas says. "Many of the friends I made when I was 17 are still making fucked up and incredible work. A few years back I reconnected with my friend Peter Larson and started playing guitar in his band. Pete was in a '90s noise band called Couch and ran Bulb Records, both totally groundbreaking ventures that were unlike anything else happening at the time. We always talk about how back then, there was a time I babysat his kid when he had a gig to go to. Now Miles, that kid, is like 30 and a photographer. We're all hanging out at the gig as adults."
His habits as a music listener have definitely informed his music, but usually in an indirect way. The entire time he was in Lovesick, "a pretty chaotic emo-punk band," he was listening almost exclusively to dub records. City Center came out of a phase where he was getting deep into the Grateful Dead and returning to how much he loved Jane's Addiction when he was growing up. "None of my bands ever sound exactly like what I think they're influenced by, but there's a connection there in my mind," Thomas says. "There's always so much going on, and the records I'm checking out aren't guiding new stylistic directions as much as all funneling into some internal patchwork that's always rearranging itself."
Recording was a necessary part of making his own songs, and Thomas quickly jumped into helping others record their music as soon as he had some sense of what he was doing. "Warren DeFever (His Name is Alive) recorded some of the first Lovesick, Flashpapr, and Saturday Looks Good To Me records at his home studio, and working with Warren was the first place where I absorbed a lot of methodology and technique about recording. Warren was another super inventive thinker who showed up in my life at a crucial time and I learned so much just by constantly looking over his shoulder at those sessions," Thomas says. "I've never studied recording formally, but applied the same kind of osmosis when I was making records with Chris Koltay in Detroit, Kendra Lynn at Jackpot Studios in Portland, and Drew Vandenberg, who I made my last three solo records with in Georgia." Evidence of one of his earliest recording projects surfaced recently. "During the earlier part of the pandemic, my friend Arabella—who I hadn't talked to since we were literal children—sent me a photo of us recording her band Boobies, Nostrils, & Uvulas in my parent's basement in 1993," Thomas reports. "That was probably a week after I got a four-track and I was already helping my friends with their demos." Recording wasn't something he focused on full-time, but after Thomas recorded a few Saturday Looks Good To Me albums completely on four-track, more people started asking him to record their music, as well.
Many years in independent music have led Thomas to realize that it is "pretty easy to precisely re-create something that's already happened if you look at it long enough." What is more challenging is "looking at yourself honestly and trying to share some raw or unpronounceable part of your life." Music is so second-nature to him at this point that it has become an intuitive practice. "I'm well past any point when I was trying to have a sustainable career in music that paid the bills, and I've found that the more I work on creative endeavors just for my own joy and self-discovery, the more I like the results," Thomas admits. "That probably sounds a little corny, but honestly, when I was touring full time and thinking about how my music would be received by my imagined listeners, I was super hung-up, conflicted, and probably not super fun to be around. I also listen back to those records and sometimes hear the influence of that toxic self-consciousness on the final product. Getting to new places with my work is now the only goal, and releasing records or sharing the sounds once they're done is just kind of a habit. If it became clear that absolutely no one else was interested, I'd have no problem just making music for myself for the rest of my life."
If you want a complete Fred Thomas discography, you better be absurdly committed to tracking it all down. In the meantime, here are fourteen releases which attempt to showcase the depth and diversity of one of music's most singularly dedicated idea-chasers.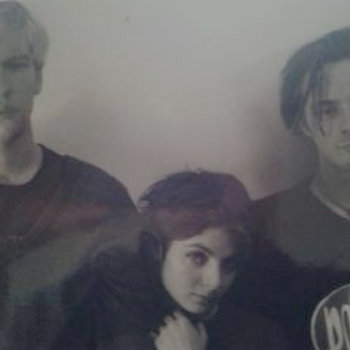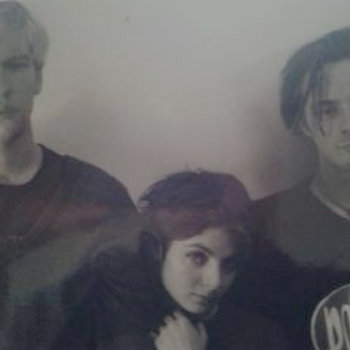 This late teenage trio is what Thomas considers his first band. "The boundless energy and boredom of youth meant we played pretty much constantly, doing any local show that was offered and even trying to get out of Michigan here and there for a few spotty, self-booked tours," he recalls. "The music was informed by some of the math rock happening at the time, but also snuck some pop choruses and weird melodic ideas in."
"Chore played our last show in November of 1996, and about a year later we tried to regroup and do a new band with a different name and a sound that was less jittery," Thomas remembers. When the drummer abandoned ship, Thomas took over drums while still singing lead vocals. "[Lovesick] took a more emo route, but I always thought of it as a punk band that just had songs about how intense everything feels all the time," he explains. "Lovesick was super active from 1998 until our last show in 2001. We put out a ton of 7"s, a few LPs, and toured the U.S. multiple times. At a certain point, I started explaining what the songs were about before we played them, sometimes talking about a two minute song for seven minutes."
Saturday Looks Good To Me
Every Night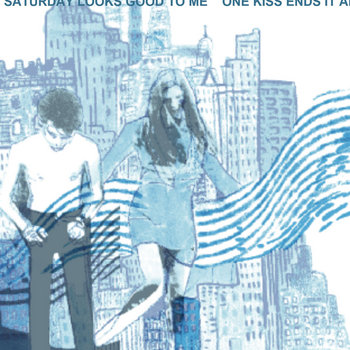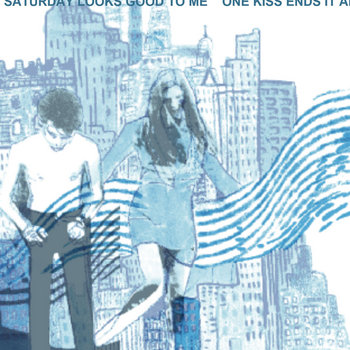 Saturday Looks Good To Me began as a recording experiment while Lovesick was still active. "I basically made loops on the four track, added instruments until they sounded more like songs, and had different friends with better voices than me come over and sing on them. The response from people when I put out an LP of some of these songs in 2000 was really tremendous, and it snowballed quickly into a thing where I was putting together a live band, going on tour, signing on with Polyvinyl, and putting so much energy into this thing that started out as a passing idea," Thomas says. Every Night is the third album from the project and came about when Thomas was living in Detroit, but touring about nine months out of the year. "There was a lot of searching for direction on this album, spiritually and musically. This was also the first record to include vocal contributions from Betty Barnes, who did a lot of touring with the band between 2004 and 2008, and whose vocals really defined how this record felt."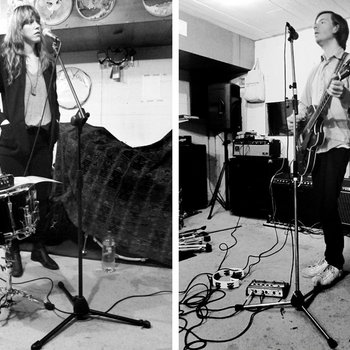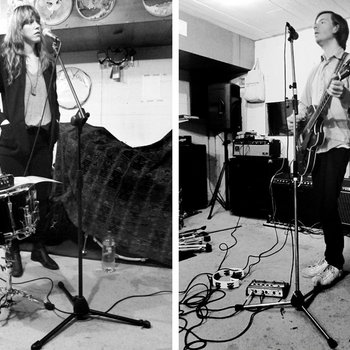 By the summer of 2009, Barnes had moved to Sweden, Thomas had moved to New York, Saturday Looks Good to Me had stopped playing, and Thomas was "kind of floating around after the lengthy Chain & The Gang/Calvin Johnson tour [he'd] just gotten off of." While he and Betty were both in Michigan visiting family, they got together for a single day to hang out and record a bunch of songs Thomas had been writing skeletons for. "It was super fun, mellow, and quick—over the next year or so, I filled out those songs with more instruments, trying to keep it comparatively minimal to the overcrowded arrangements of most of the Saturday records," Thomas says. "I wanted the focus to be on Betty's layered vocals. When it was all complete, it felt so much like a new record, but didn't feel quite like a continuation of Saturday. We had a song called 'Mighty Cloud,' so we just decided to make a new band."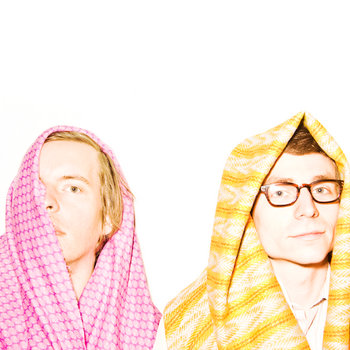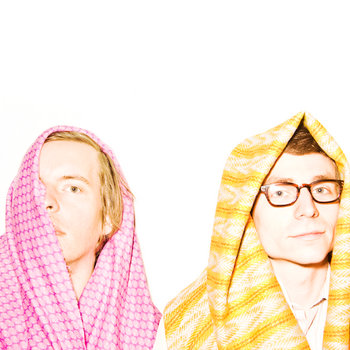 City Center was a direct response to the spacial limitations of small apartments and unaffordable practice spaces when Thomas moved to New York. It meant he had to learn how to work within the confines of his bedroom and figure out recording on a computer after years of working with tape. "This also coincided with being in a different state than my bandmates, so I was just sorting things out solo while getting deeper into samples, synths, and electronic sounds," Thomas describes. "I made a record completely on my own that came out on Type in 2009, which was like a really sonically messy and emotionally tattered portrait of the weird headspace I was in. After that record came out, Ryan Howard joined on and the two of us toured constantly for a lot of the next two years. We made a record on K that caught really good representations of the songs we'd written together, as well as some ambient pieces we did individually. This band also fits completely in with a trend that was happening post-Panda Bear, where folks who were doing indie rock a year earlier were making droning, loopy songs with yelping and drum circle energy."
Merch for this release:
Vinyl LP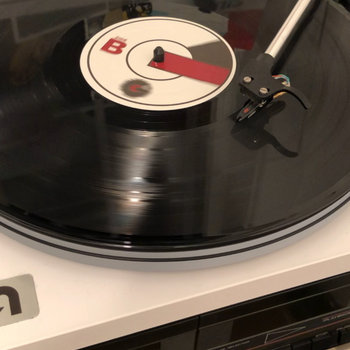 "Hydropark was another slow-forming collaborative band that started once I began getting into synthesizer music," Thomas says. "We formed in 2013 and would play shows maybe twice a year, and tour every so often, but we got together [to practice and record] every week. We made a more straightforward LP and a few EPs, but this record is a mixtape-styled collection of the best of the sketches we fleshed out over [many years]. Total cosmic krautrock jams and soundtrack or library music vibes, most of them a minute and a half long."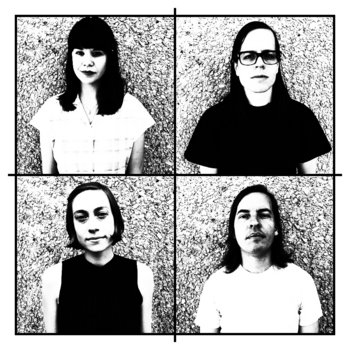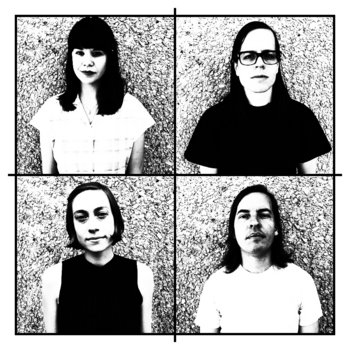 Merch for this release:
Vinyl LP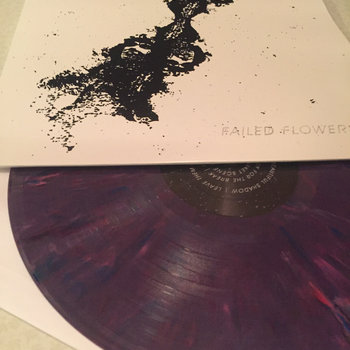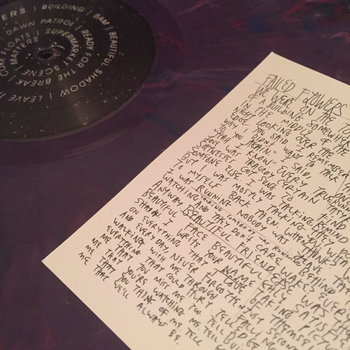 Failed Flowers started when Thomas and his close friend and former roommate, Miles Haney, were "obsessing about Sarah Records and early twee bands." They got together with friends Erin Davis and Autumn Wetli, "with those sounds in mind, but also with the idea that we could take it wherever it went," Thomas explains. "The first round of songs was kinda twee, but way darker. Autumn quit the band after about a year and Anna Burch joined in for this record. It got even darker, faster, and sharper on these nine songs. We also finished these recordings just before I moved to Montréal and Anna started a vibrant solo career of her own, so the band was basically done before it started, but we played a few more times between 2015-2017 and even recorded a few songs for a 7" on Slumberland."
Merch for this release:
7" Vinyl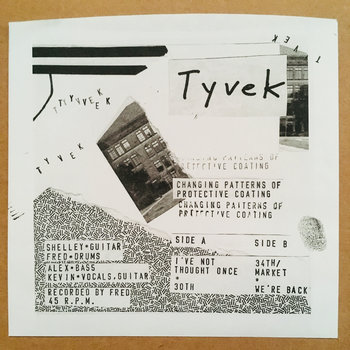 Tyvek's singer/songwriter/guitarist/principal member, Kevin Boyer, is someone Thomas has known since they were really young. "I've loved his songs since he was a high school punker," Thomas says. "In 2002, he recorded a pre-Tyvek solo album in my basement, and about ten years later, well after he'd established Tyvek as a worldwide force of articulate punk, I helped out with the recording of their album, On Triple Beams. Kevin had me back to record the next record Origin of What in 2016, and I played drums on a few songs for that. The next year I joined as a live drummer, and it's been a pretty wonderful 'full circle' kind of feeling. This EP was the first batch of new songs since the present lineup of the band (me; Kevin; my frequent collaborator, Shelley Salant, on 2nd guitar; and Deadbeat Beat's Alex Glendening on bass) solidified."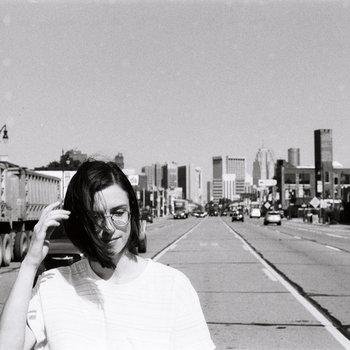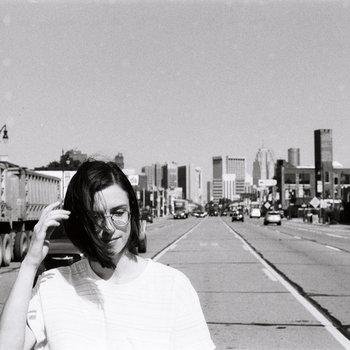 Merch for this release:
Vinyl LP, Compact Disc (CD), Cassette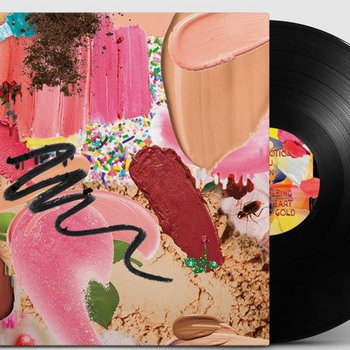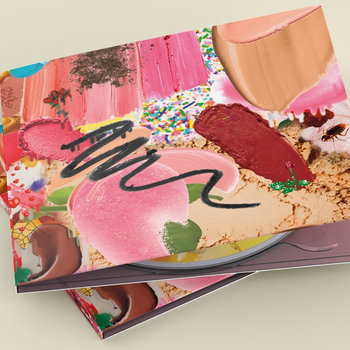 Stef Chura moved to Ypsilanti around the same time Thomas moved back from his stint in New York. "She was a pretty active social presence around town, and part of that was playing her songs at different house party type shows and functions. She played low impact gigs like this for a long time, and started taking things up a notch when we were working on this, her first proper album of solo songs," Thomas explains. Her career took off quickly; she and her band toured constantly and eventually signed to Saddle Creek. Thomas feels that this record was "made in a grey enough phase in-between the low stakes house shows and the career musicianship that it retains some fuzzy charm and an exploratory feel." In addition to recording and mixing this record, Thomas played bass on most of these songs, and guitar and drums on a few.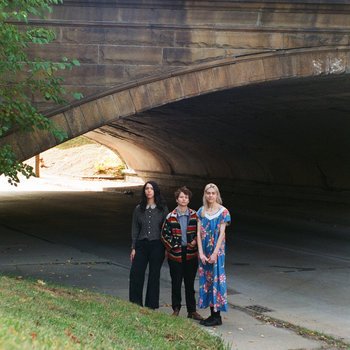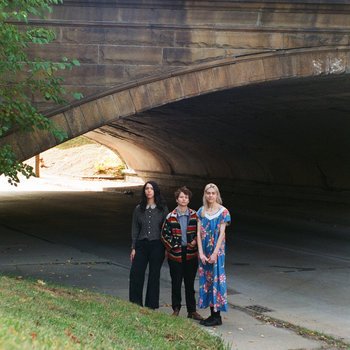 Merch for this release:
Vinyl LP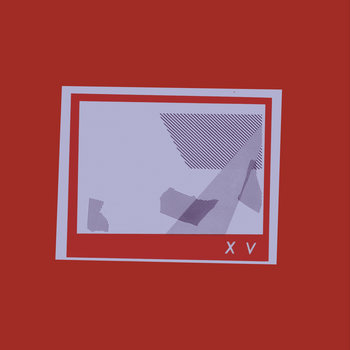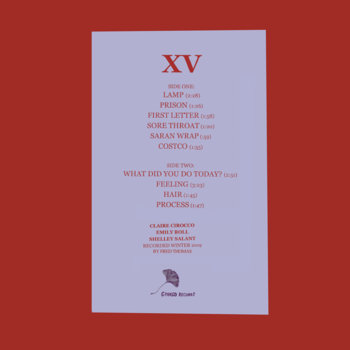 Thomas considers this one of the most exciting records he has ever worked on. "XV is best described as free punk, and it's the combined energies of three of my closest friends: Emily Roll, Shelley Salant, and Claire Cirocco," he says. "The complete freedom that this trio approached the studio with was staggering. The first song here, 'Lamp,' was composed completely on the spot; I just happened to have the tape rolling. You can hear the very quiet seedlings of the jam forming as Emily and Claire are playing softly, and seconds later, it's a song. A lot of the record was like that, simply trying things. Another amazing facet of how this record was made is that we set up in a proper studio space, but also ran four haphazardly placed room mics into the four track, to capture possible tape texture. The band decided to mix almost entirely from the four track (of course), and there was an even more damaged mix version where we tried running it with every gain input and volume simply turned as high as it would go."
Merch for this release:
Cassette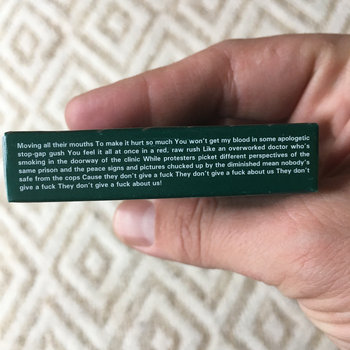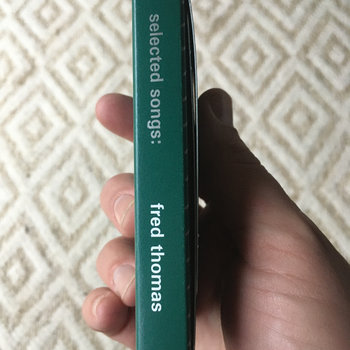 Though Thomas really didn't have much to do with it, this compilation tape put together by some friends of his in Portland acts as an incredible cross-section of his output. Made in a limited run of 200, it comes with a booklet full of great personal stories involving Thomas and his music, including the time Thomas conspired with Andrew Barton and his teenage friends to try to get them into a venue they were too young to enter, and photos of the many Fred Thomas CD-Rs and tapes the publishers accumulated over decades of correspondence. A lot of these songs are pulled from limited edition LPs, CD-Rs, and cassette box sets or previously unreleased live sessions. Antiquated Future's Selected Songs series aims to "shine a light on under-appreciated and overlooked artists from the present and past" and each volume "serves as a curated primer to an artist's catalog or a hand-picked selection of an artist's lost or forgotten songs." Fred Thomas did master this collection of his work, as well as others in this series, such as the Little Wings and Two White Cranes volumes.
Merch for this release:
Vinyl LP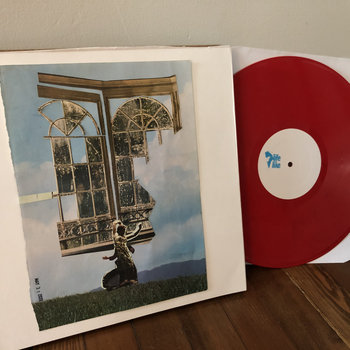 Summer of 2020 was defined by "the lingering dread of the still-new pandemic, as well as the explosive atmosphere surrounding the civil rights [and] anti-police violence people's uprising," recalls Thomas. "[My partner] Emily was working at a hospital and going in early most days, so they went to sleep early and I stayed up late every night working on these instrumental synth songs as a form of stress regulation. Just trying to keep my mind together through intense times," he recounts. "The interesting thing about this collection is that all of these songs were fully arranged with drums, vocals, bass, and layers of different parts, but they really came together the more I took away. Some songs had 24 tracks of interlocking sounds going on, and they sounded so much better when they were stripped down to just a synth or two and some lonely reverb."
Dr. Pete Larson and his Cytotoxic Nyatiti Band
Damballah
Merch for this release:
Compact Disc (CD), Vinyl LP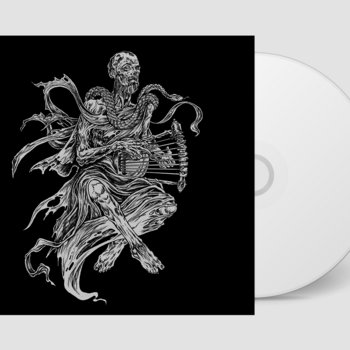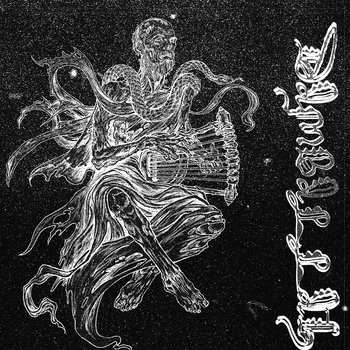 Dr. Pete Larson is an old musical friend of Thomas's, who became an epidemiologist and spent many years living in Kenya, studying diseases transmissible through snakebites. While Larson was there, he [also] studied a lyre-like instrument called the nyatiti, and began playing traditional nyatiti songs at gigs when he returned to Michigan. "One night, he asked me to sit in playing guitar at a show, and it clicked immediately," Thomas details. "This record was put down in early March 2020, the day before shelter-in-place was called. It was pretty intense to have a document of how the world felt to you the day before it changed forever."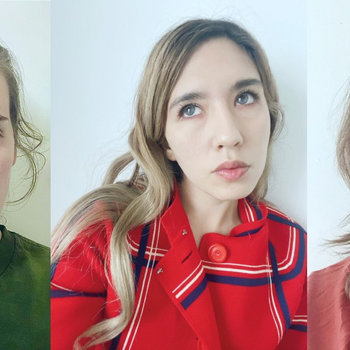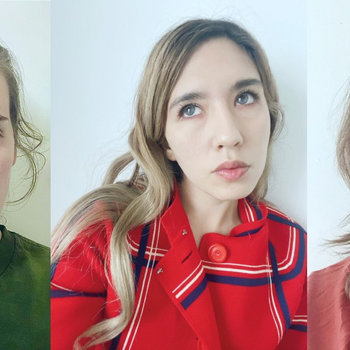 Merch for this release:
Vinyl LP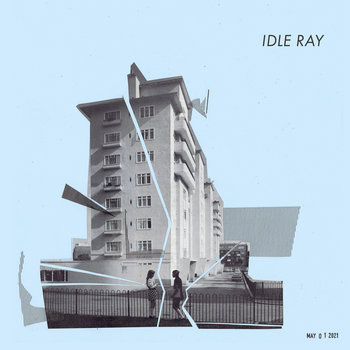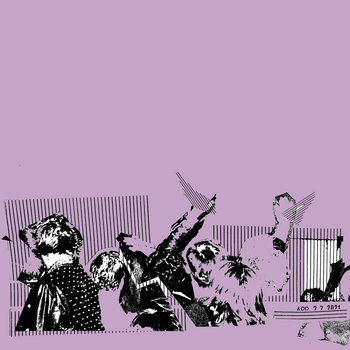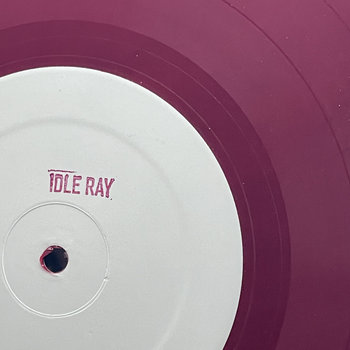 "Between 2015 and 2018 I released three records under my own name [All Are Saved, Changer, andAftering] that were all connected and of a piece," Thomas explains. "There were lots of hyper-personal, pretty bleak lyrics and the whole vibe was really quivering and raw. After four years straight of going to the depths of a lifetime's worth of intensity, I needed some kind of break, so I started doing this new thing under the name Idle Ray." Created in the midst of the pandemic, this project evolved from "going back to basics of recording on cassette four-track and having it be more about interesting sounds and feel than perfect performances or getting an industry-standard snare sound." Despite sounding "scrappy and off-the-cuff" as a final product, Thomas spent many moons "recording, re-recording, re-writing, cutting songs, and re-re-remixing everything. The final product is 12 songs, but I wrote and completely recorded 63 songs to get to the ones I ended up using," he explains. It should surprise no one; Fred Thomas is always finding new ways to invent, record, and document his world.